2012 nissan juke 06/05/2021
the guys here rock and helped me get into a dream car of mine for a long time!!! cant thank them enough!!! highly recomend them!!!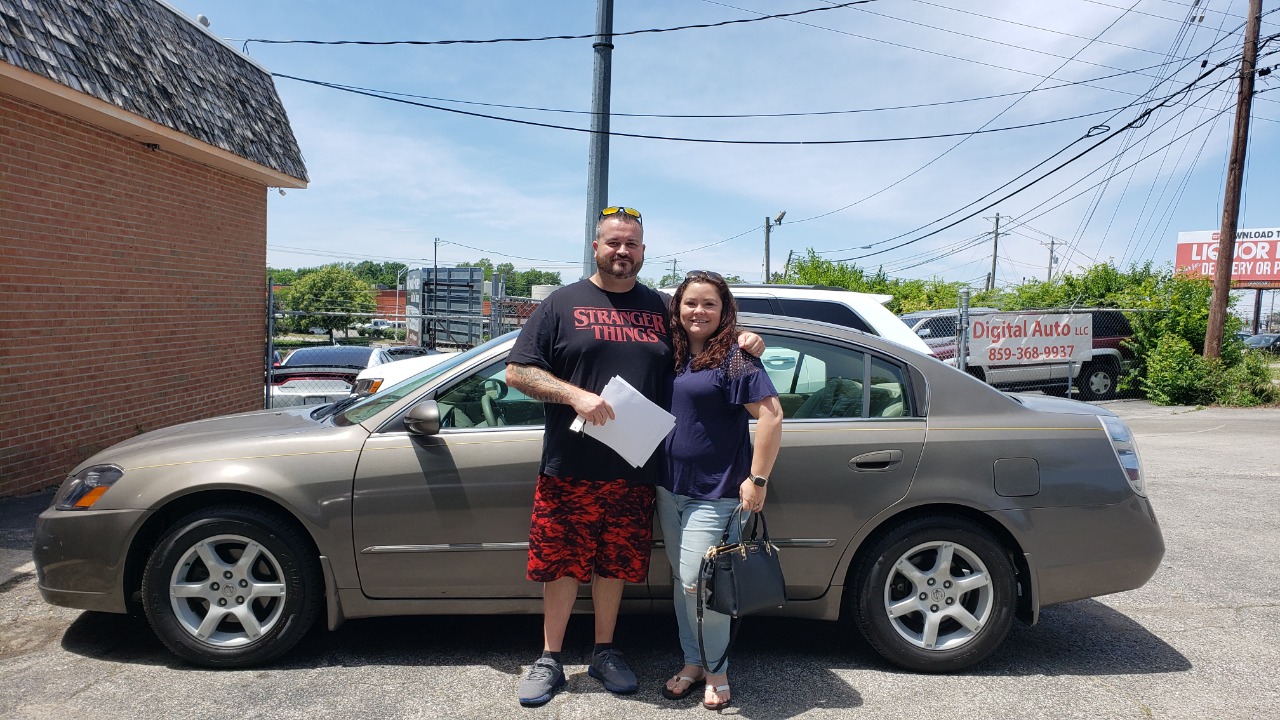 2005 Nissan Altima 05/31/21
My wife and I had a great experience at Digital Auto. Great, energetic staff and friendly sales team. Everyone was very helpful in answering all questions and met our needs. I would recommend Digital Auto to anyone.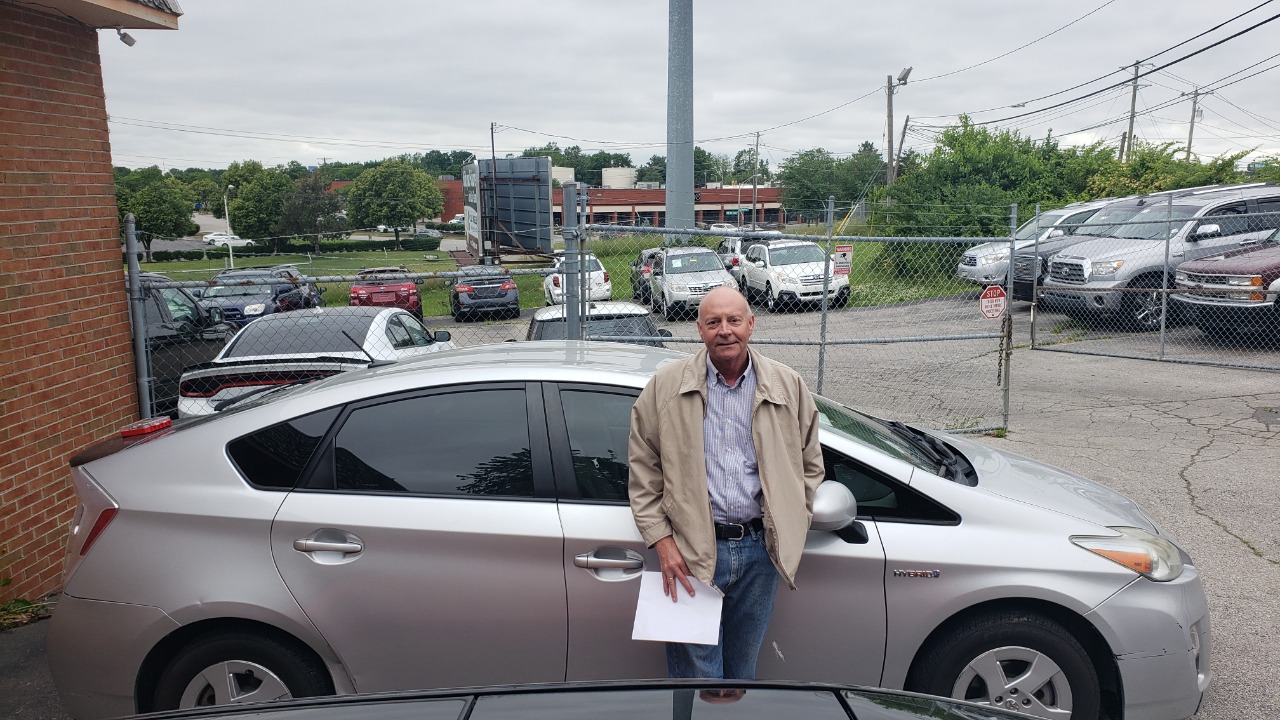 2010 toyota prius 5/29/2021
Great Deal Great service.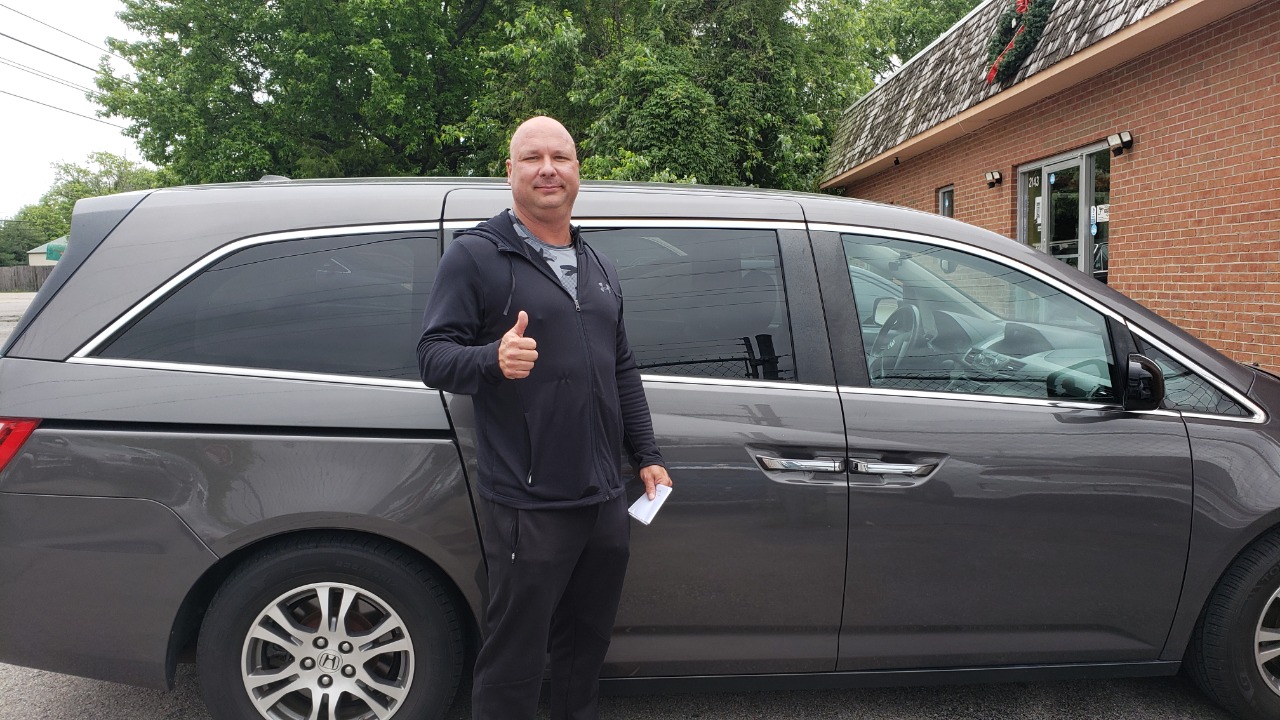 2013 honda odyssey 5/29/21
STRAIGHT FORWARD HONEST PRICING WILLING TO DO WHATEVER THE CUSTOMER NEEDS.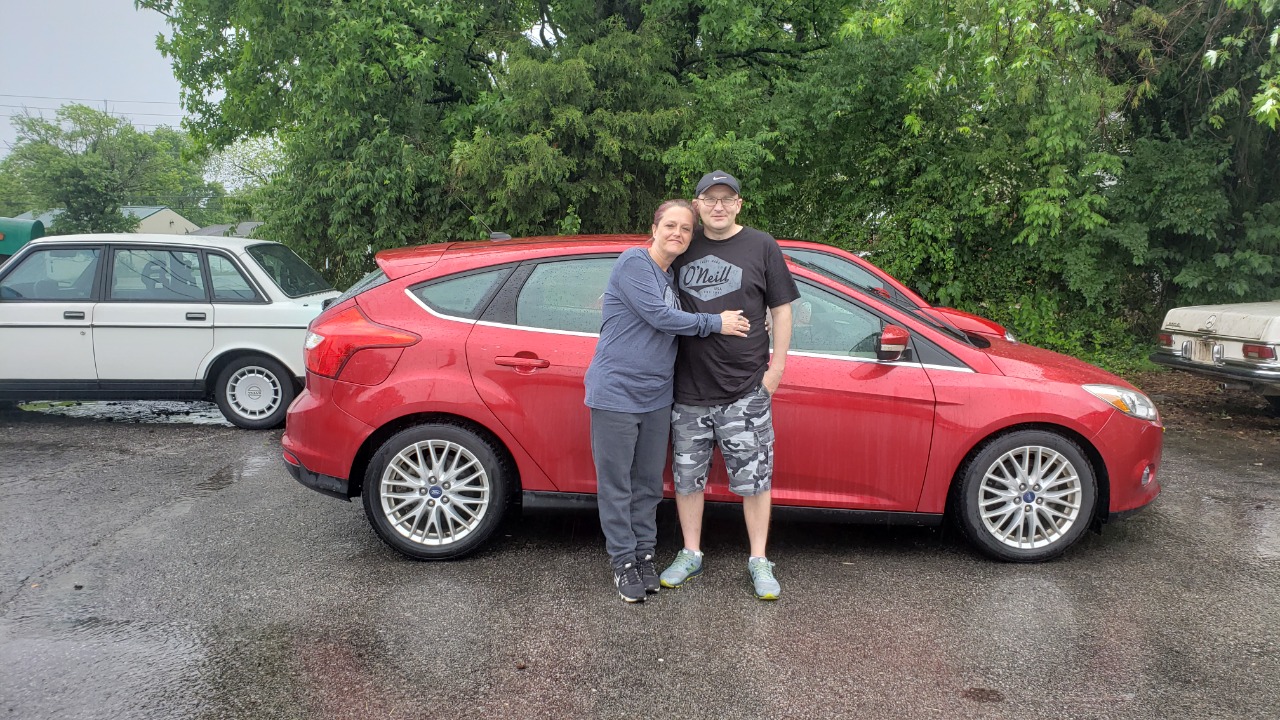 2012 Ford Focus SEL 05/26/21
After going through nearly every lot online in lexington and a 50 mile radius we jumped in a Lyft and right as soon as getting out of the Lyft we were greeted with the door held open like we were best of friends from long ago. These gentlemen are very professional and warm and friendly from word hello. Would highly recomend any person to come here to buy. Liked my experience that We are coming back to buy another car that is in the works in a couple days. So not only did they impress me enough to buy one car but coming back to get another. Good Job Guys.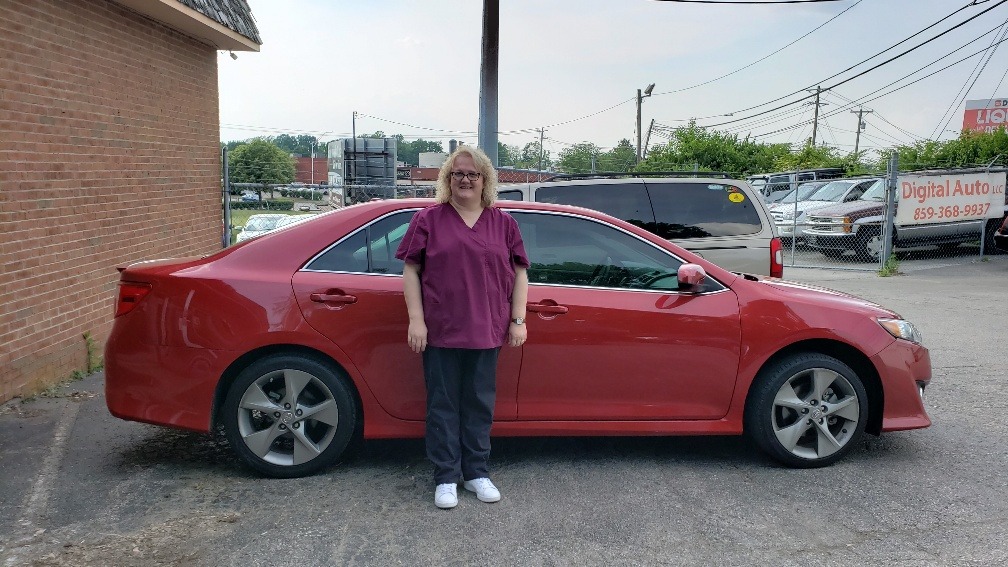 2012 TOYOTA CAMRY 05/22/2021
I bought a 2012 Toyota Camry. It is awesome. Staff at Digital Auto is very friendly and helpful. Great experience.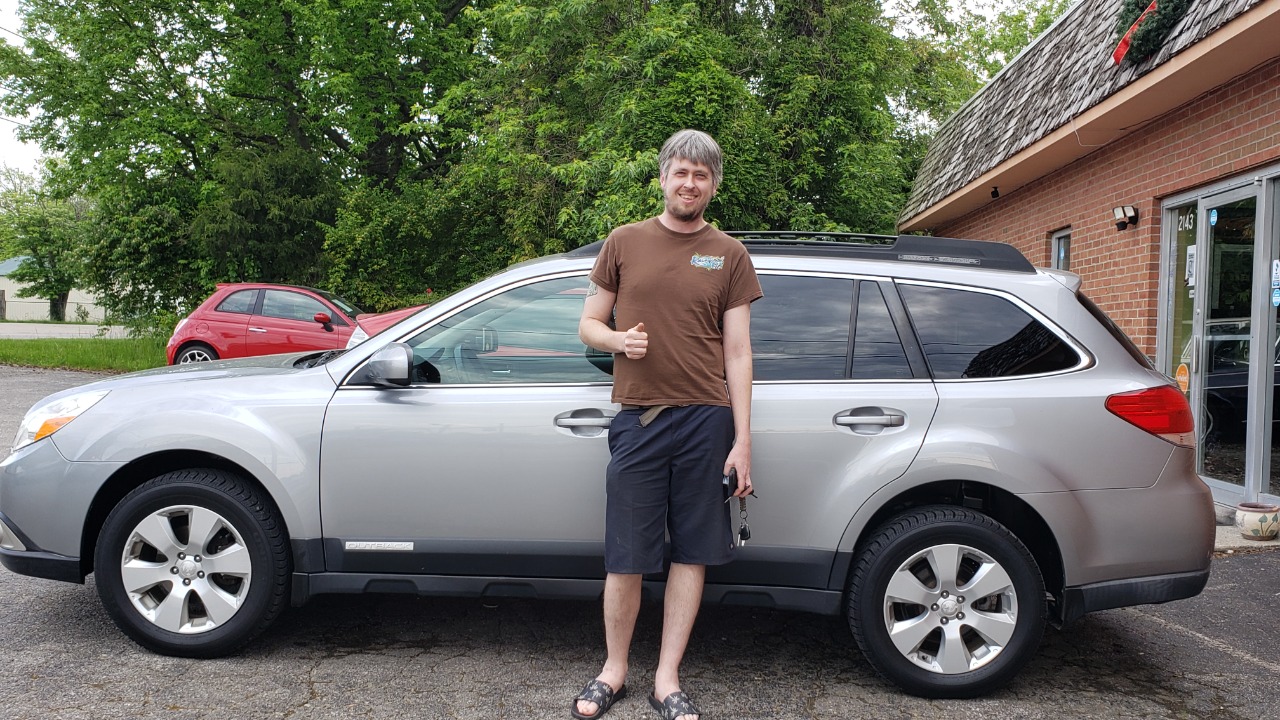 2011 subaru outback 05/18/2021
i had a great experience and would recommend these guys to anyone.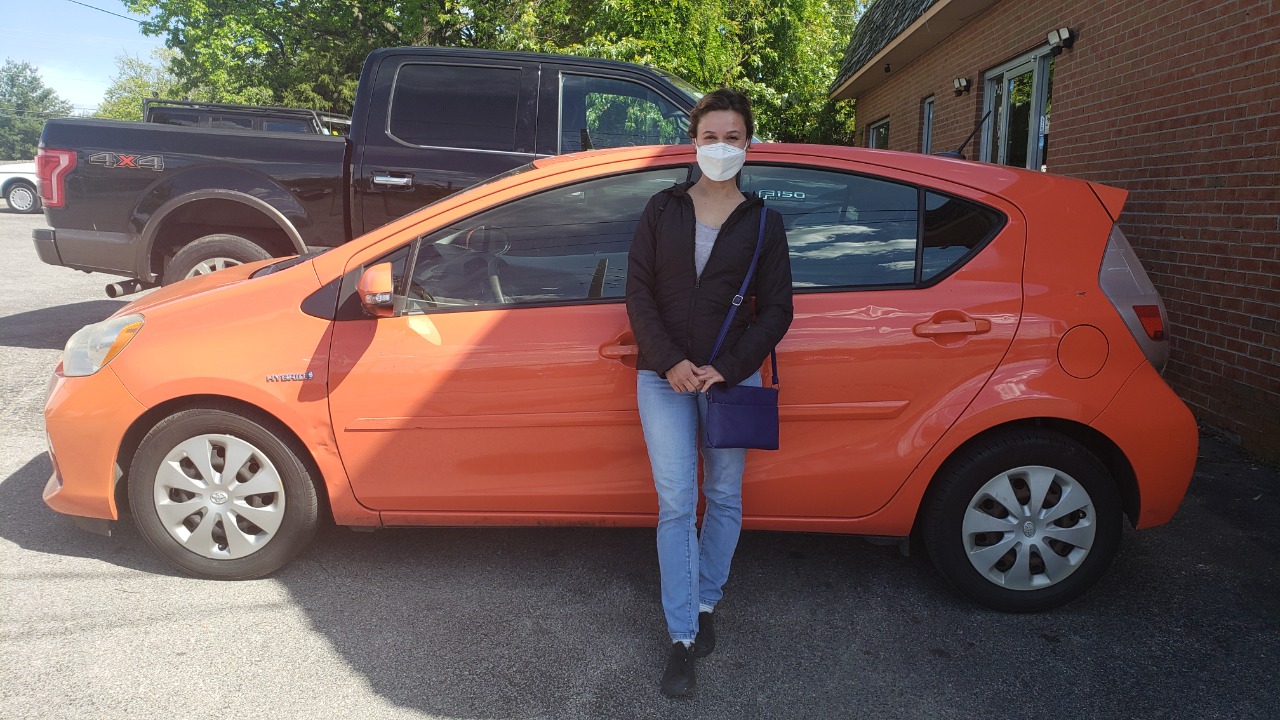 2013 Prius Buy 05/13/2021
The people at Digital Auto were very helpful. I had some issues while buying the car and despite this, digital auto worked with me to make sure I could get the car without any delay. I greatly appreciate all of the help that they provided throughout the process!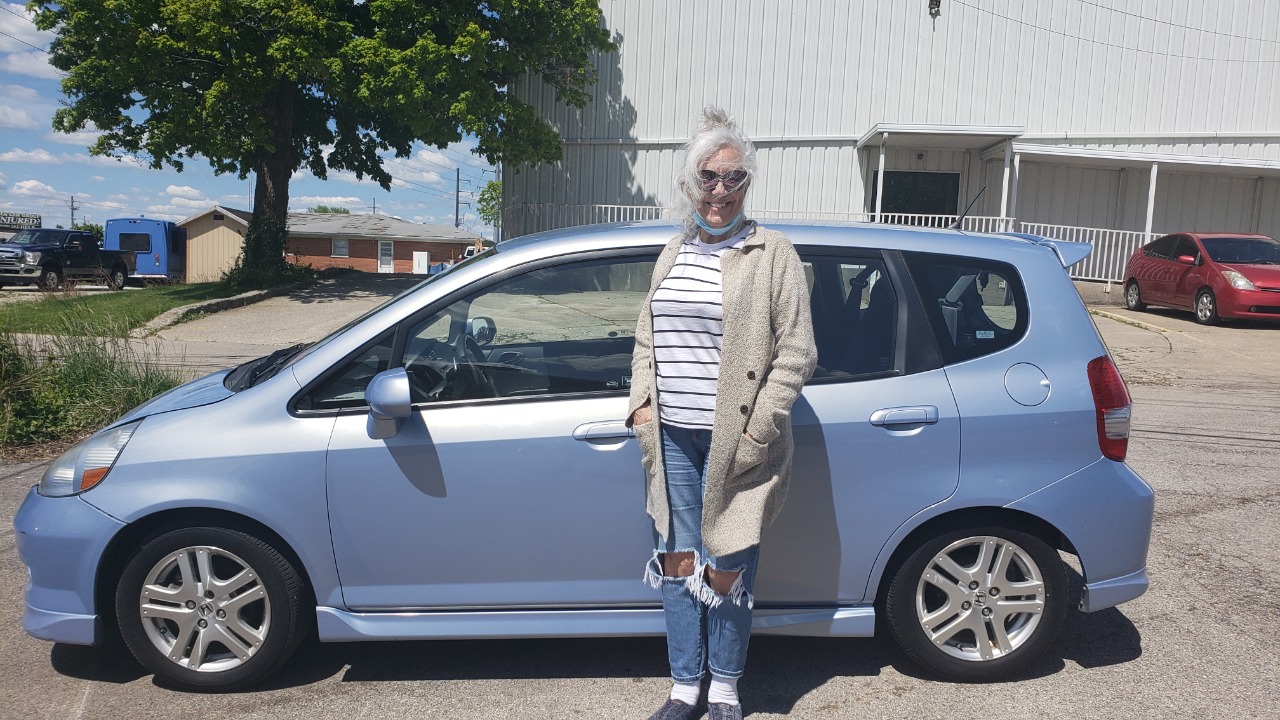 Linda S. Beal Hermitage TN 05/13/2021
After searching and searching for a used car in Nashville, TN., I found my new car listed on CarFax, I called Digital Auto and 3 days later I got my Honda Fit. Stephen was amazing so were John, and Faisal. All professionals and very nice. It was worth the drive to Lexington, Kentucky. Thank you Digital!!!!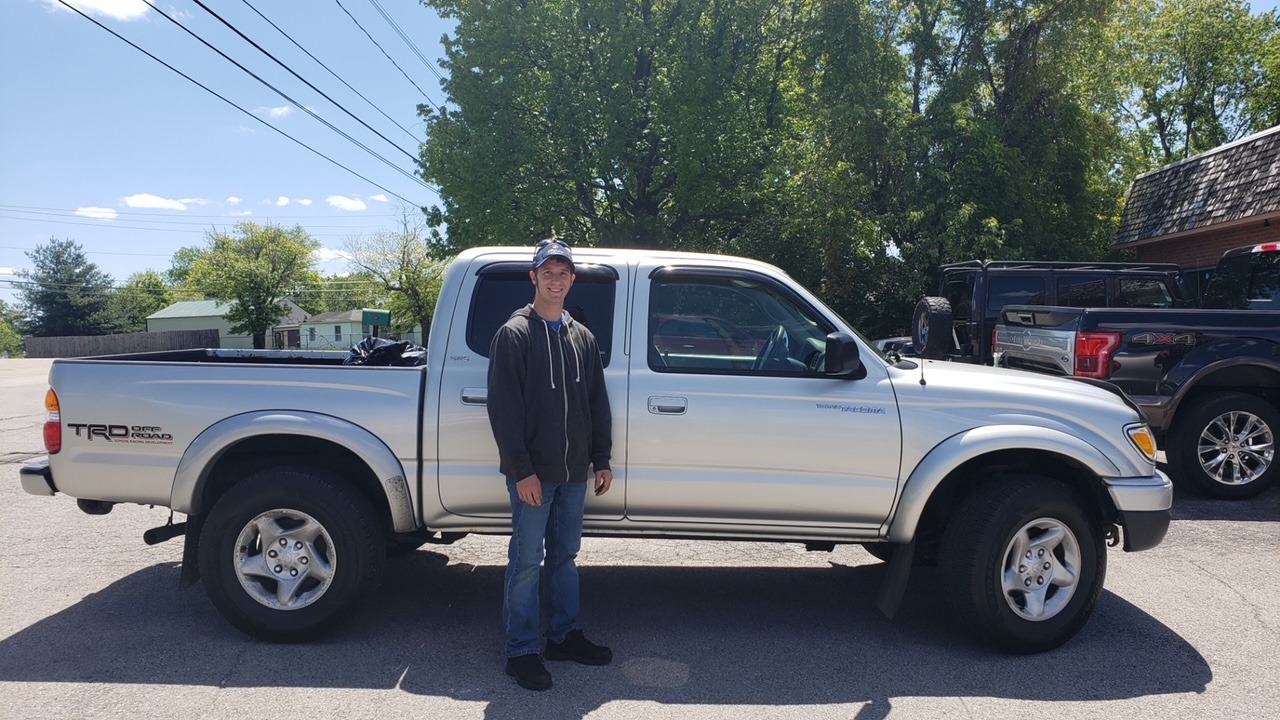 JOHN DRYDEN Nicholasville, KY 5/13/2021
Reached out to DIgital and Steve Called back very quickly, was very friendly and helpful. Will defiently look here again for future auto needs. Transaction was very smooth and easy.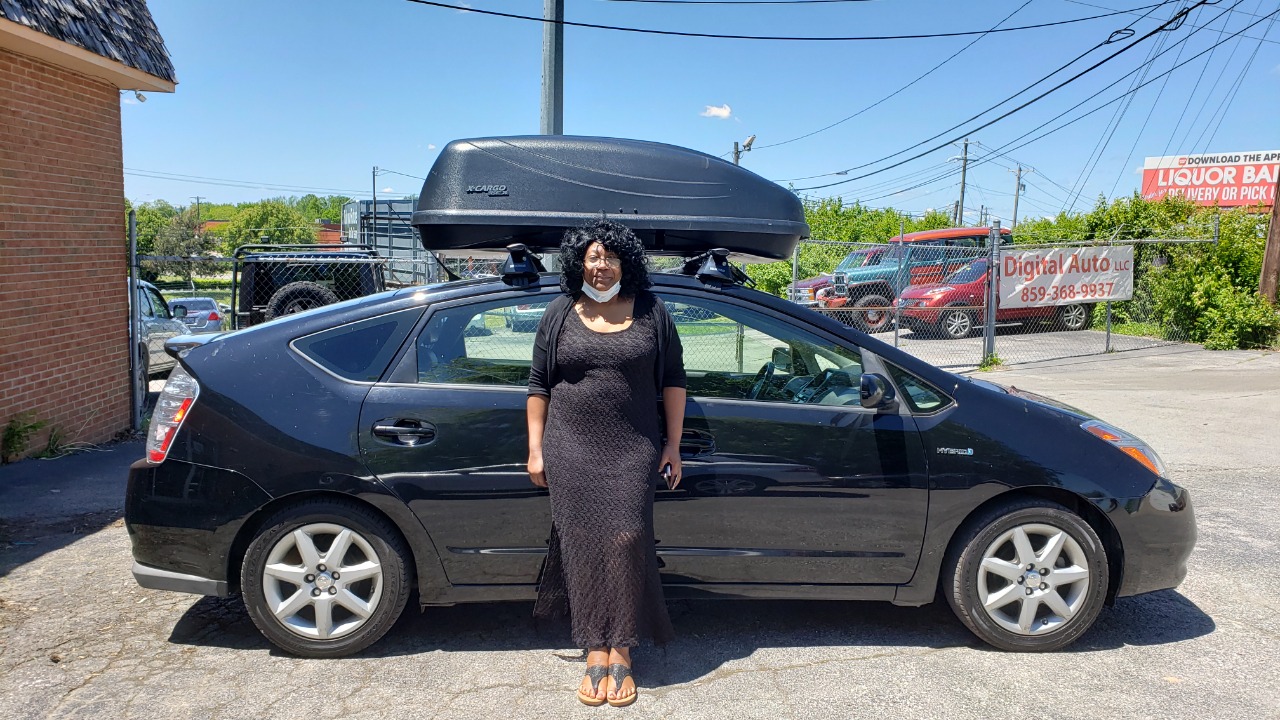 Sandra Krajewski Lexington, Ky 05/12/2021
I have had a wonderful experience today at Digital! I feel like I walked in here and gained not only a new car but also a new extended family! My experience was friendly, caring and TEARFUL! (Happy tears!)I am so very happy and satified with the treatment I received! These guys ROCK!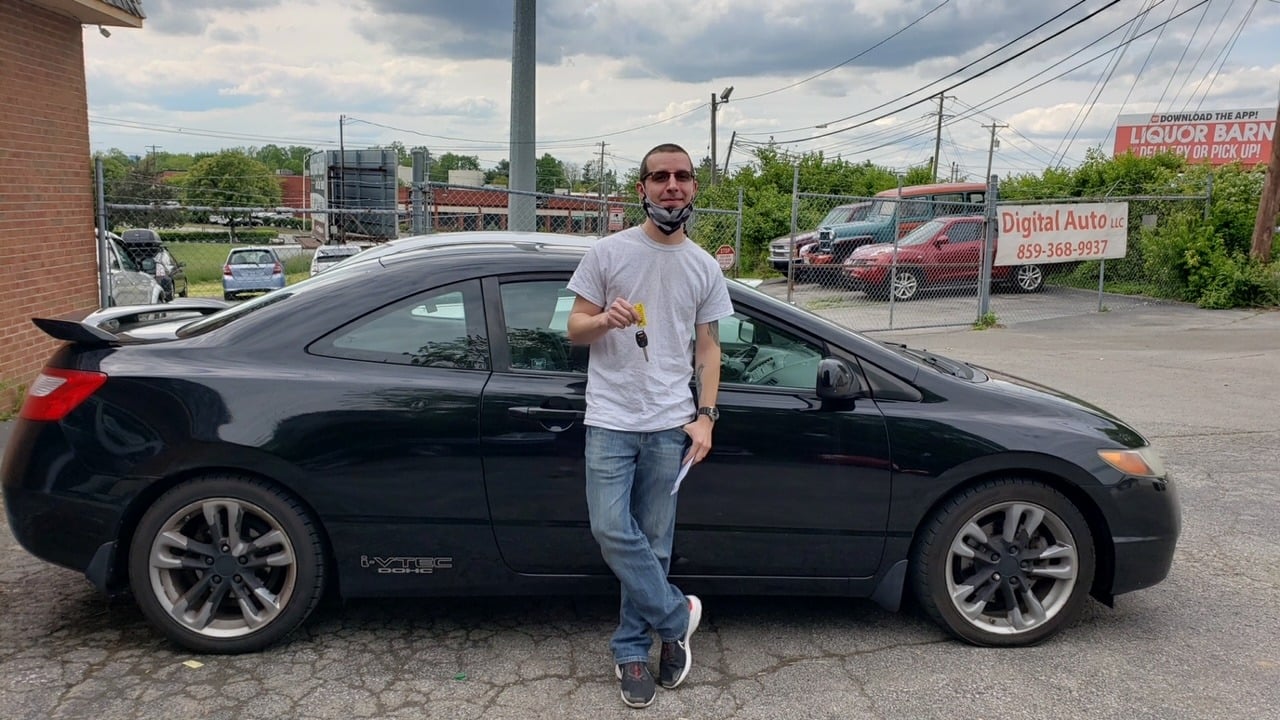 Will Wise Louisville, Ky 5/11/2021
Great deal, great car, great service. Happiest I've been buying a car!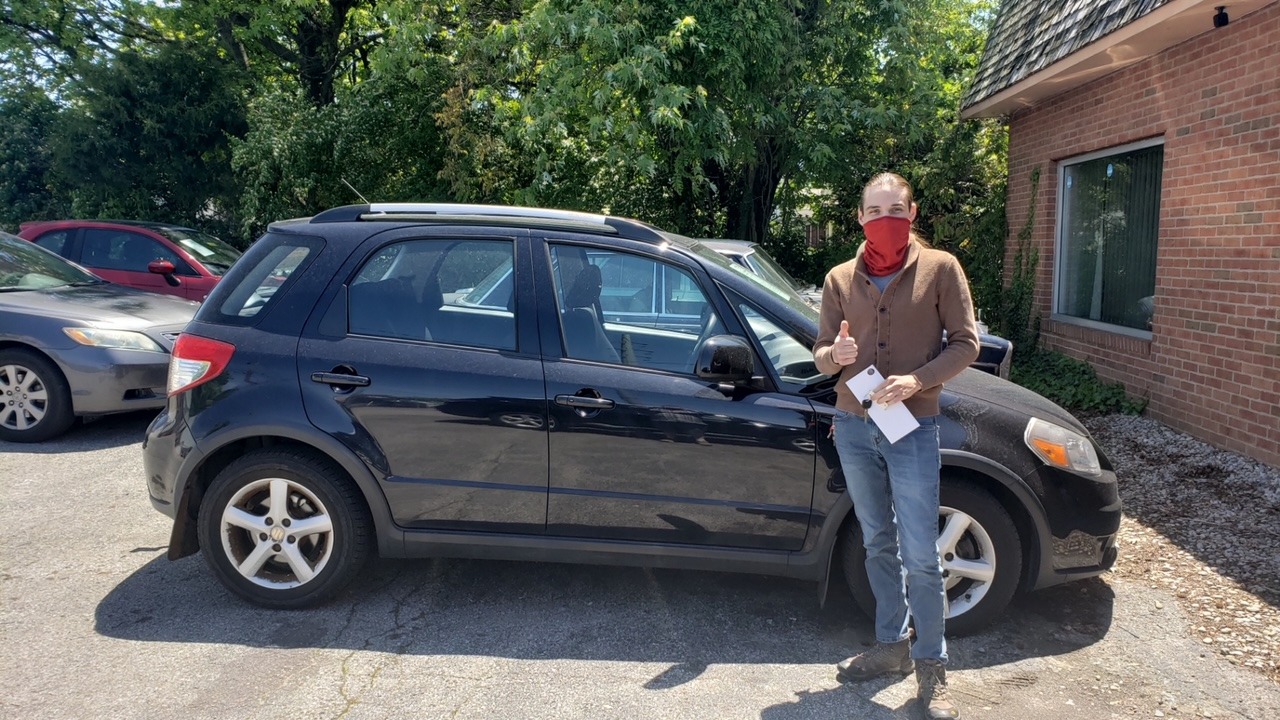 Noah Viar Akron, OH , 5/8/2021
Purchased vehicle. Staff were very friendly and proffesional. Quick and easy service.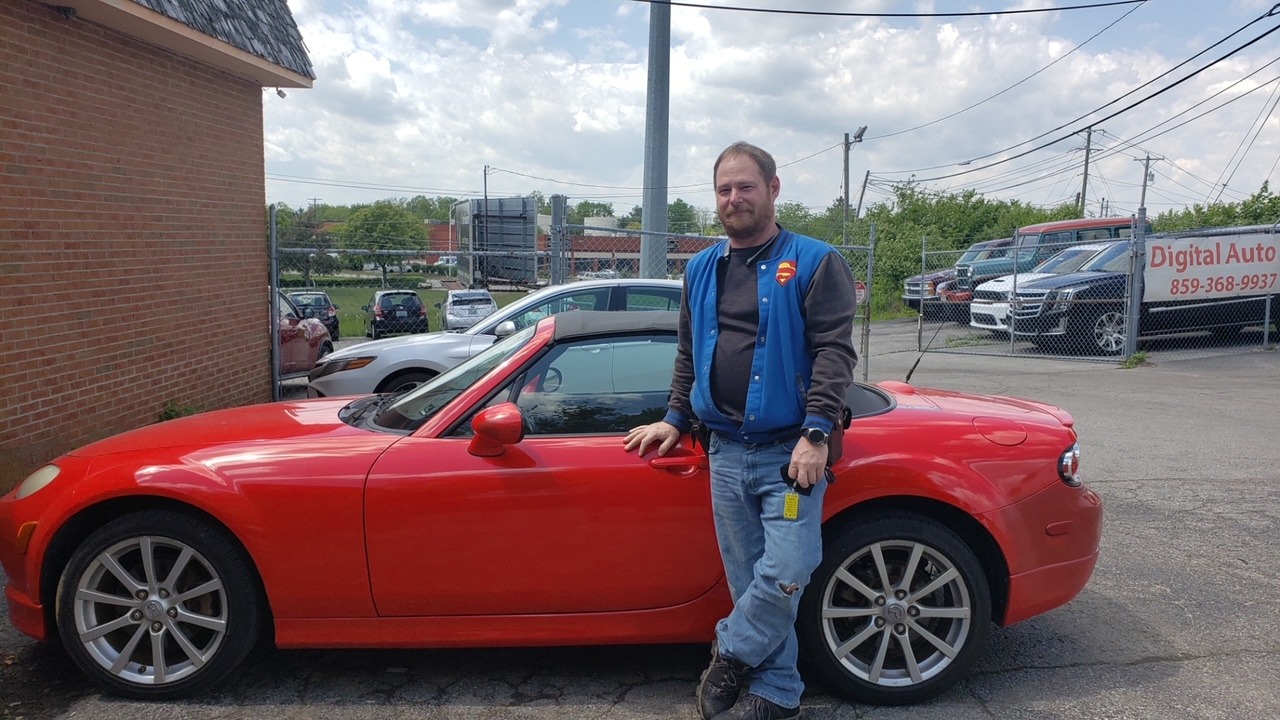 Thomas Pater Jeffersonville , KY 5/7/2021
Got a good deal on my 2006 Miata with great friendly service,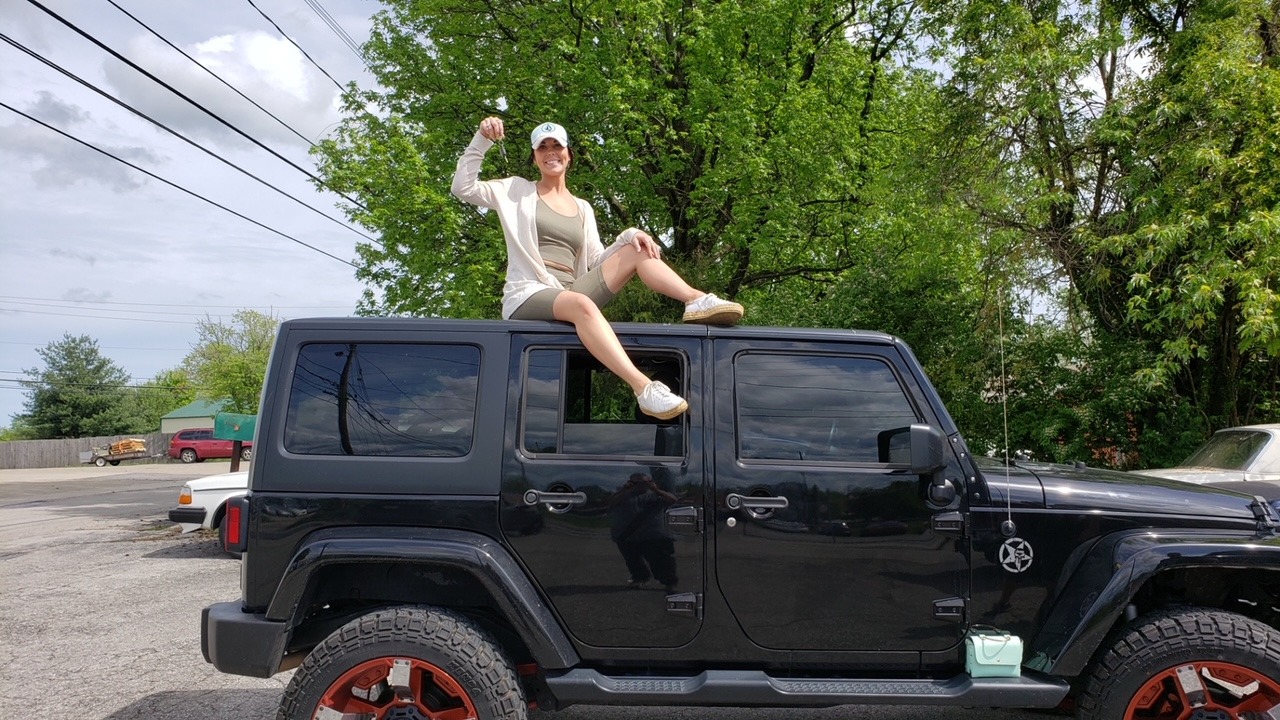 Robert Betts Gainesboro, TN 5/4/2021
Purchased my like new 2015 Jeep. I was so pleased with the customer service they were very honest and helped in all ways possible!!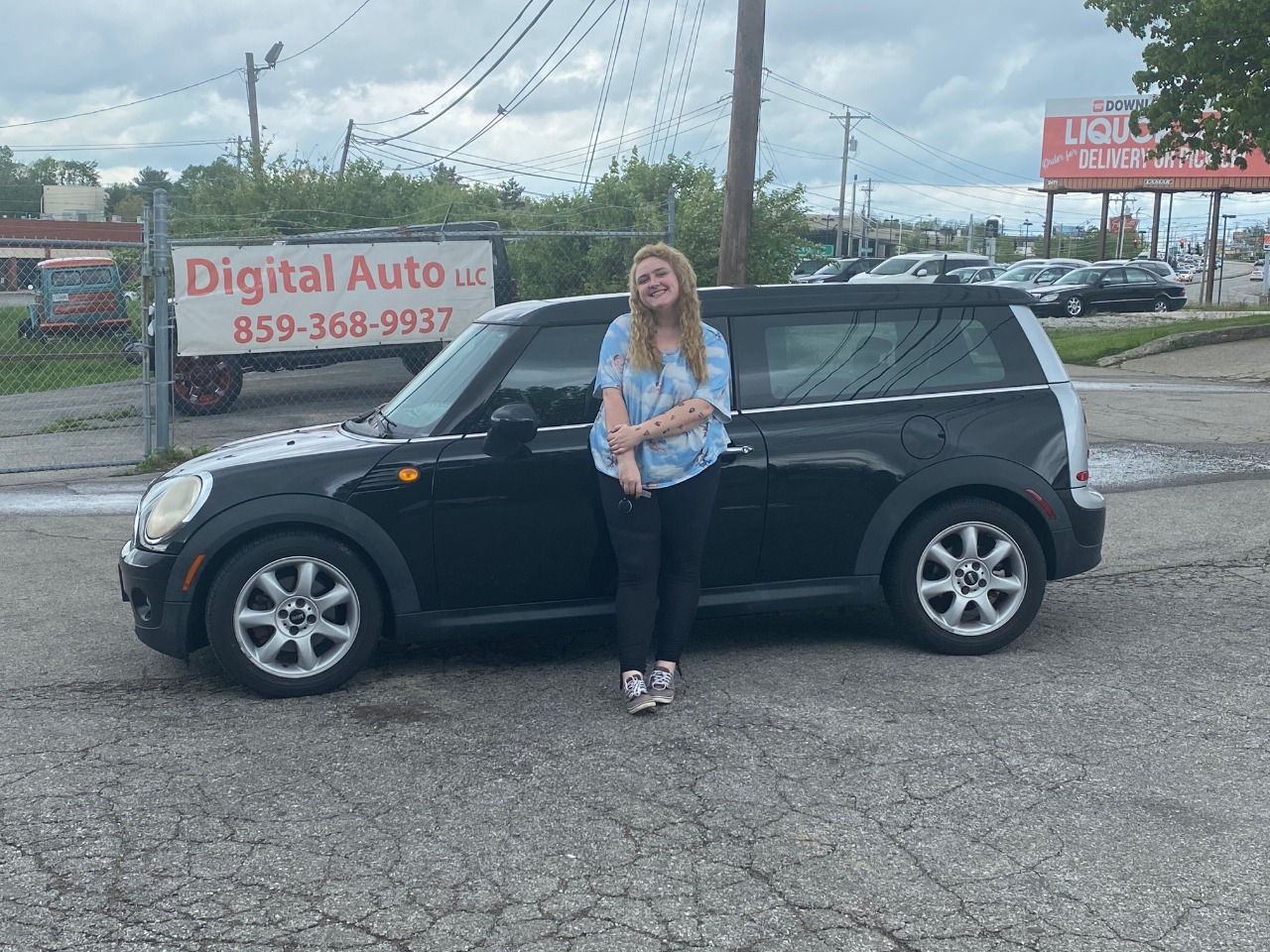 Smith, Veronica Berea, KY 5/03/2021
Purchased a mini cooper from here. Steven greeted me and answered any questions I had about the process or the car. Mike gave me all the information I could ever need on the car and made sure I was satisfied with it. They let me test drive it for a hot minute as well. They worked with me very well considering I have less than par credit and still prefering low payment. So grateful to them.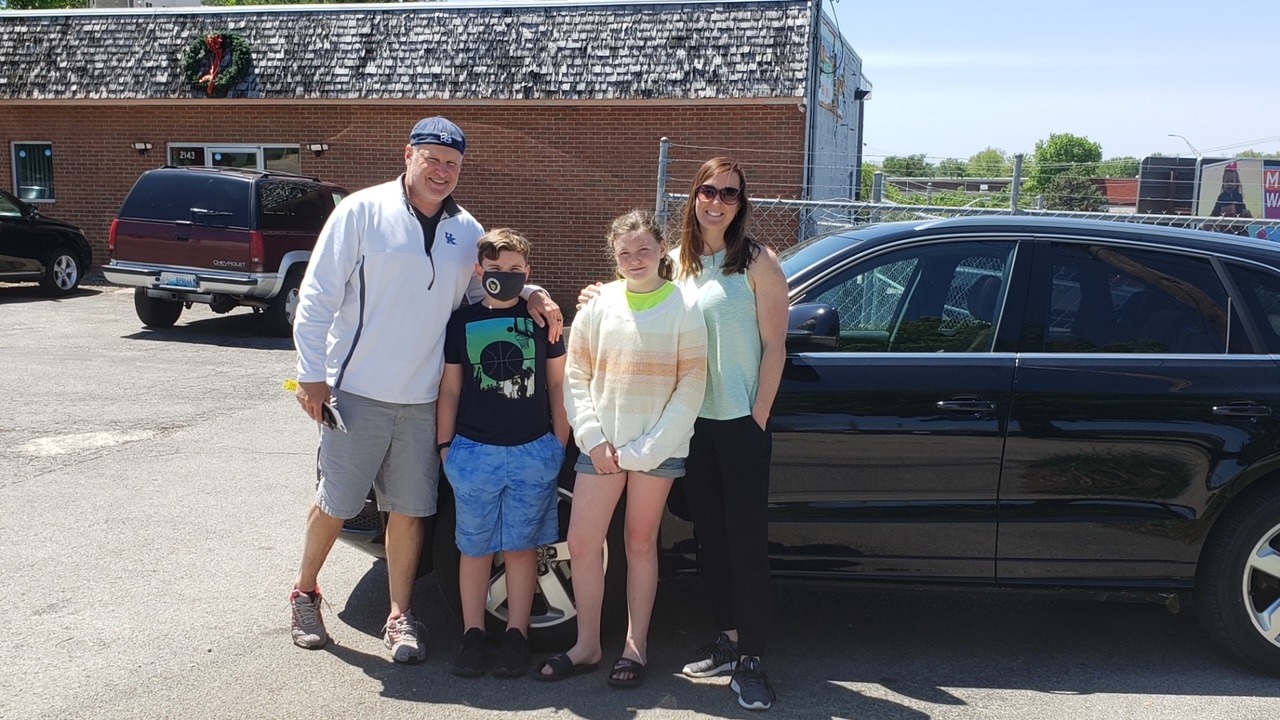 King, Tim louisville, ky 5/1/2021
Purchased an Audi q5 and dealt with Steve answered questions and got back to me in timely fashion put down a deposit to the hold drove up the next and purchased the car. Asked for the car fax and he sent it to me within 20 minutes. happy with the transaction and deal.
Tim King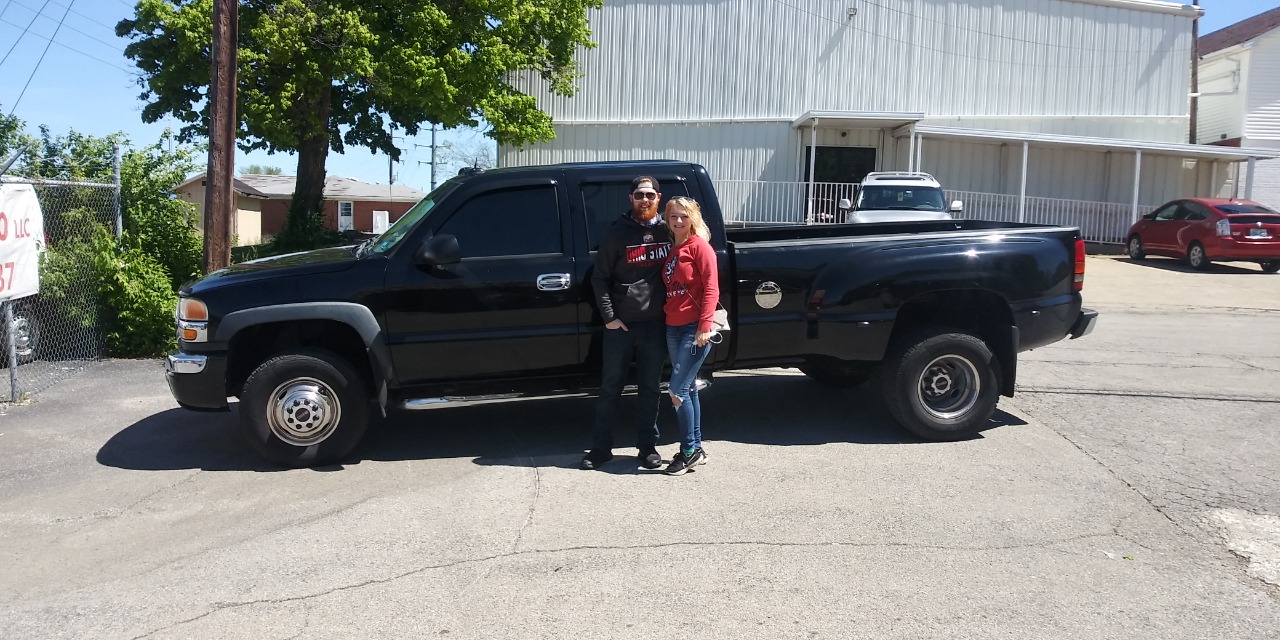 Blake, C Winchester OH, 5-1-21
The owner worked with me well on prrice and was very nice. Everyone here assisted me with all my needs and were very polite. I would recommend them and would work with them again. Thanks guys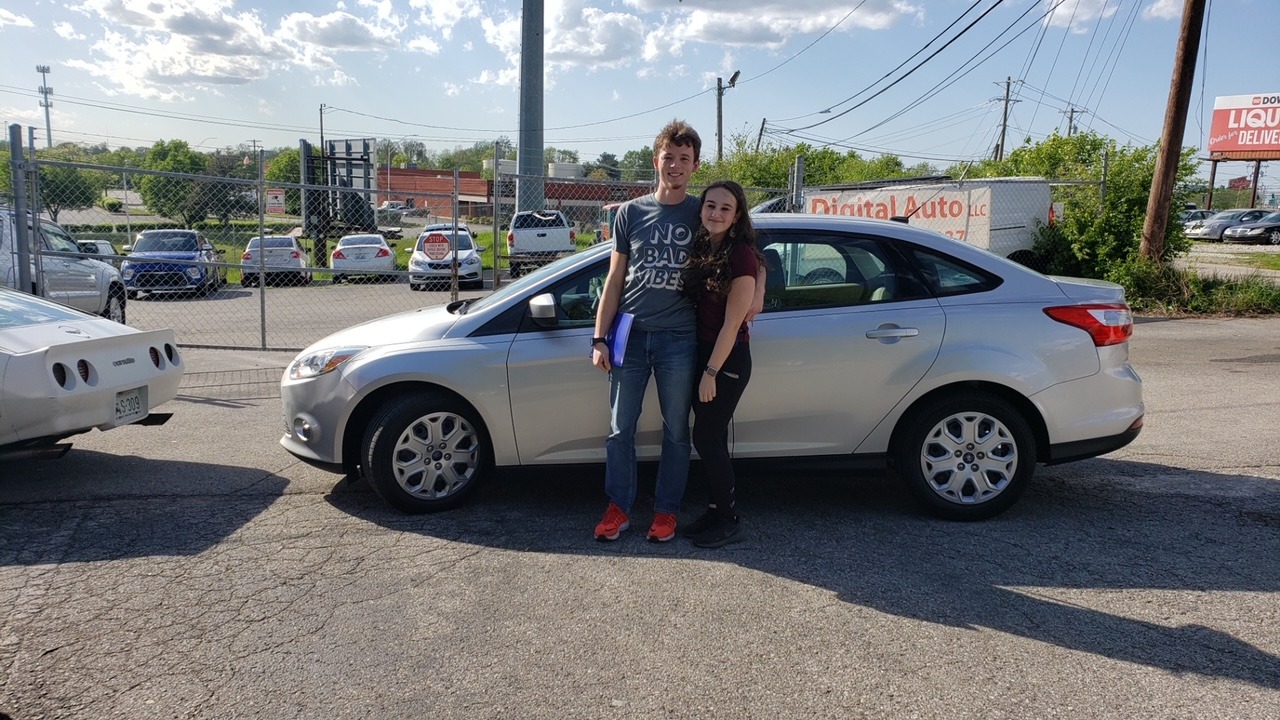 Charles, Lexington KY 4/30/21
Just got our car, the service was very professional and quick! Steven and the owner was super nice, easy to talk to, and made it a breeze. Thank you Digital Auto!
what an awesome experience. Thank you Mike and team! We saw the car we were looking for, called ahead and were pleased to find exactly what we expected. Team made it easy to purchase! Thank you!
I would like to say thank you to everyone at digital auto for the wondeful service and providing me with my first purchase. I am extremely happy to be driving my new volkswaggen Jetta. Thank you!!!! 5Stars.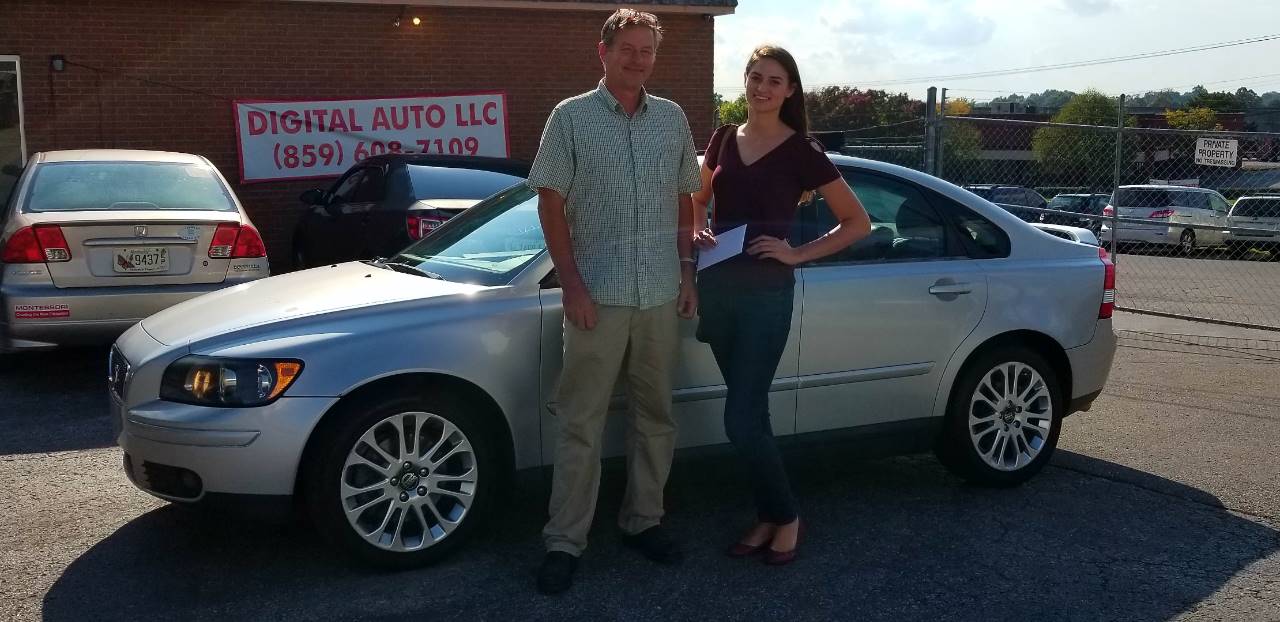 Hannah Bowman 9/16/17 Bardstown, KY
Thank you Jimmy for a real positive experience. You and everyone there did a great job!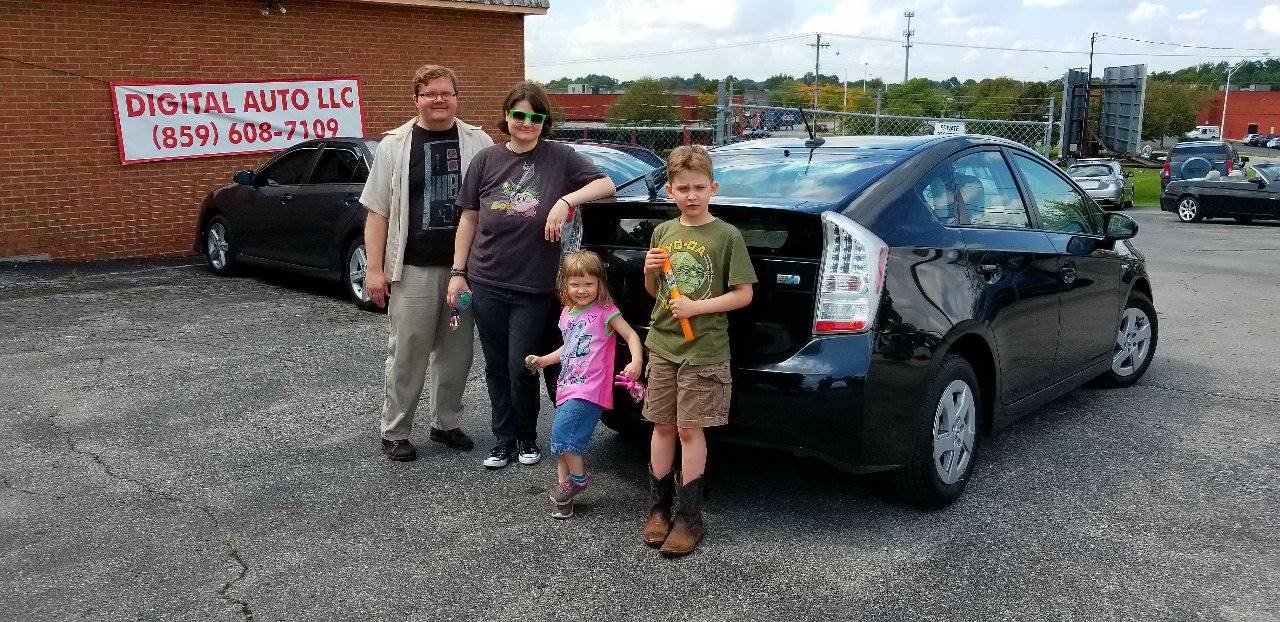 Chris & Rebekah Williamson 9/16/17 Lexington, KY
We had a wonderful experience here and we love our new car! Everyone was very helpful and this is a great place to buy from.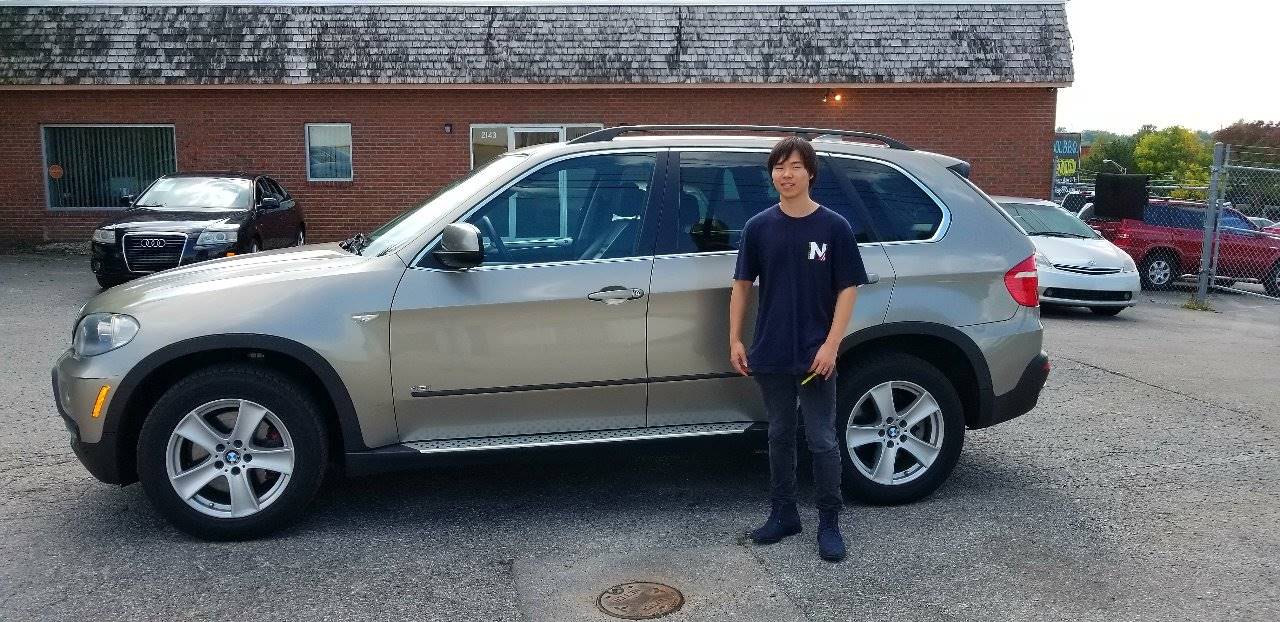 This is a great place to buy a car. I really like my BMW and they went out of the way to help me find what I need.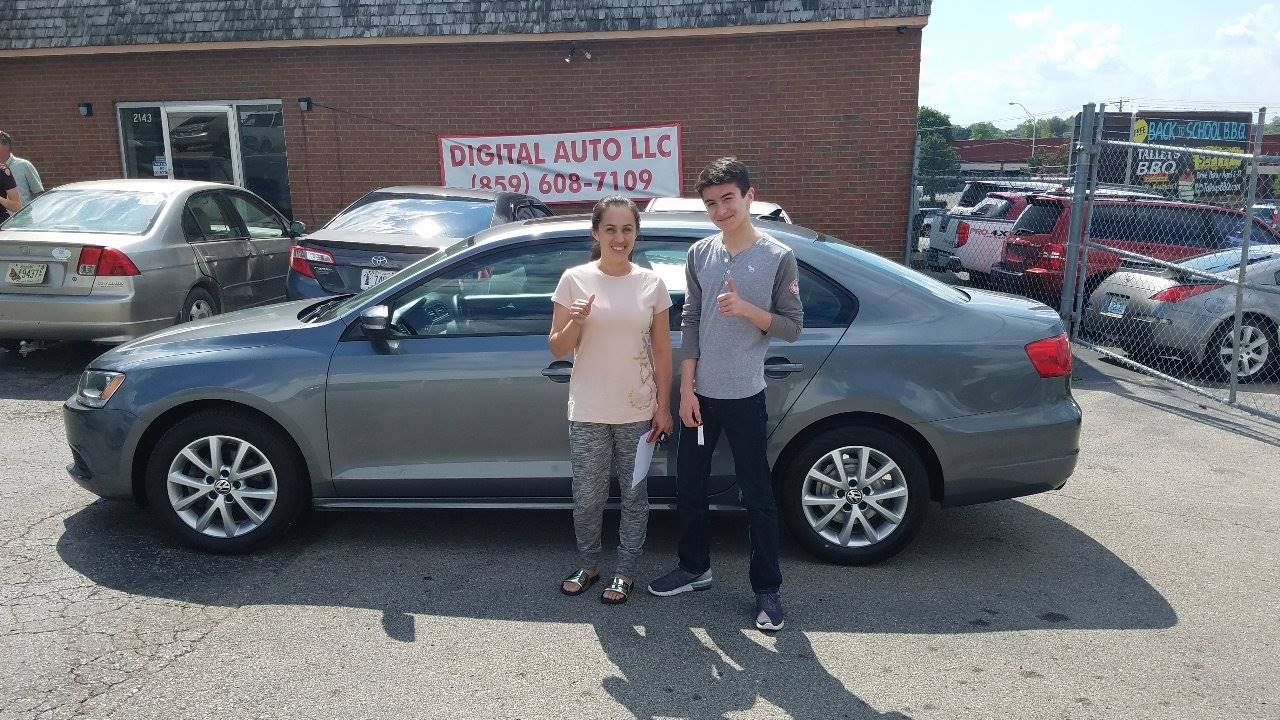 So happy we found this place. Such an easy car buying process and this is exactly what we were looking for.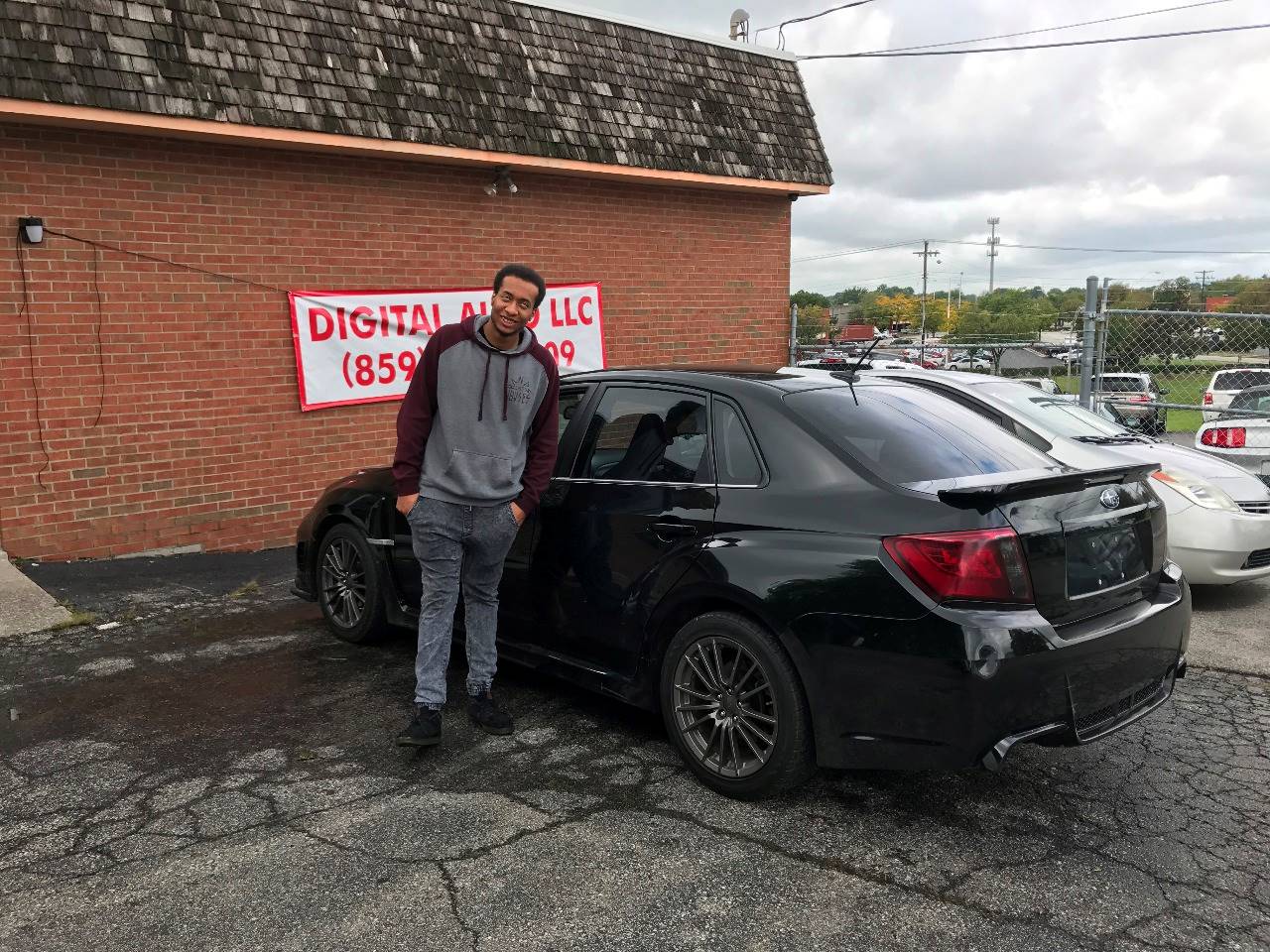 Lavante Hunter 9/14/17 Dayton, OH
They were awesome to work with! Made my first time buying a car very easy. Highly Reccomended!
Working with Jimmie and AJ was a very plessant buying experince and I was happy with the service. Would recommend Digital Auto.
Great positive atmosphere, willing to negotiate, Mike made my sons birthday a very special one!!!!!!! Would most definately recomend Digital Auto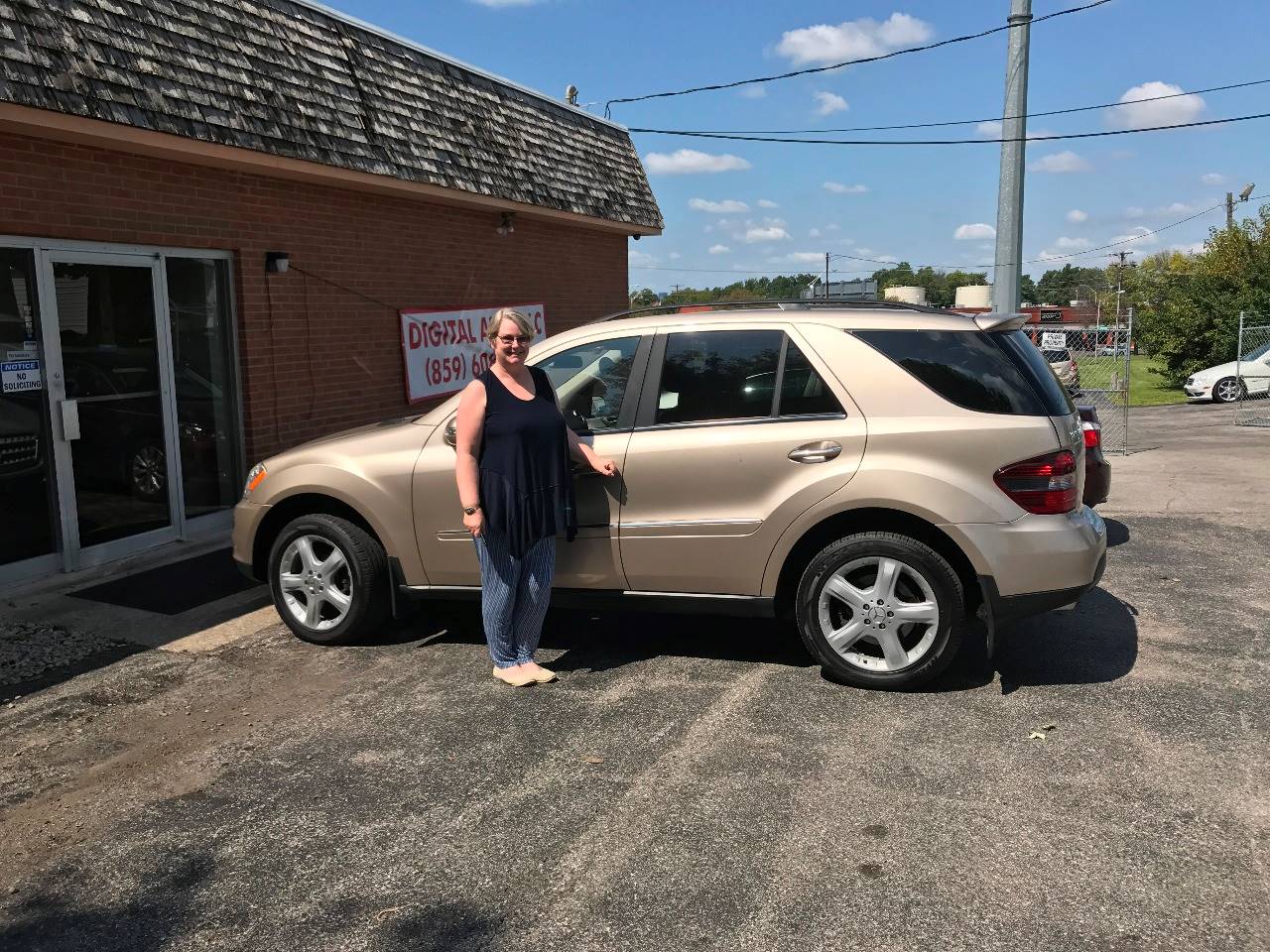 Lisa Holland 9/9/2017 Lexington, KY
This has to be the most efficient purchase of a car I have ever done. AJ was great and answered all my questions. I no longer dread the car buying process!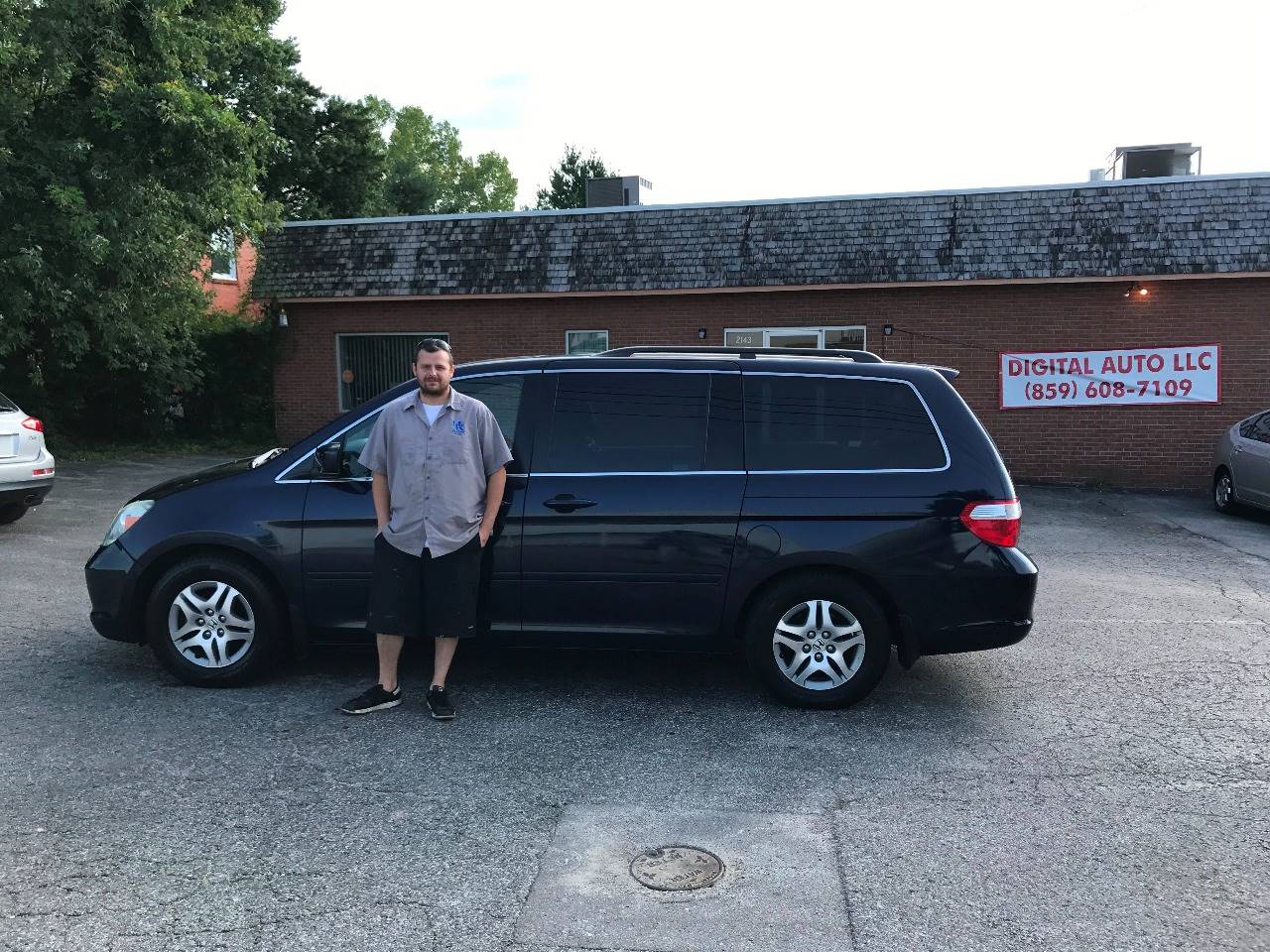 John Duquette 9/8/2017 Nicholasvile, KY
AJ, Jimmie and Mike are the best to make a deal with. I would recommend all my friends to check em out when they are looking for thier next car....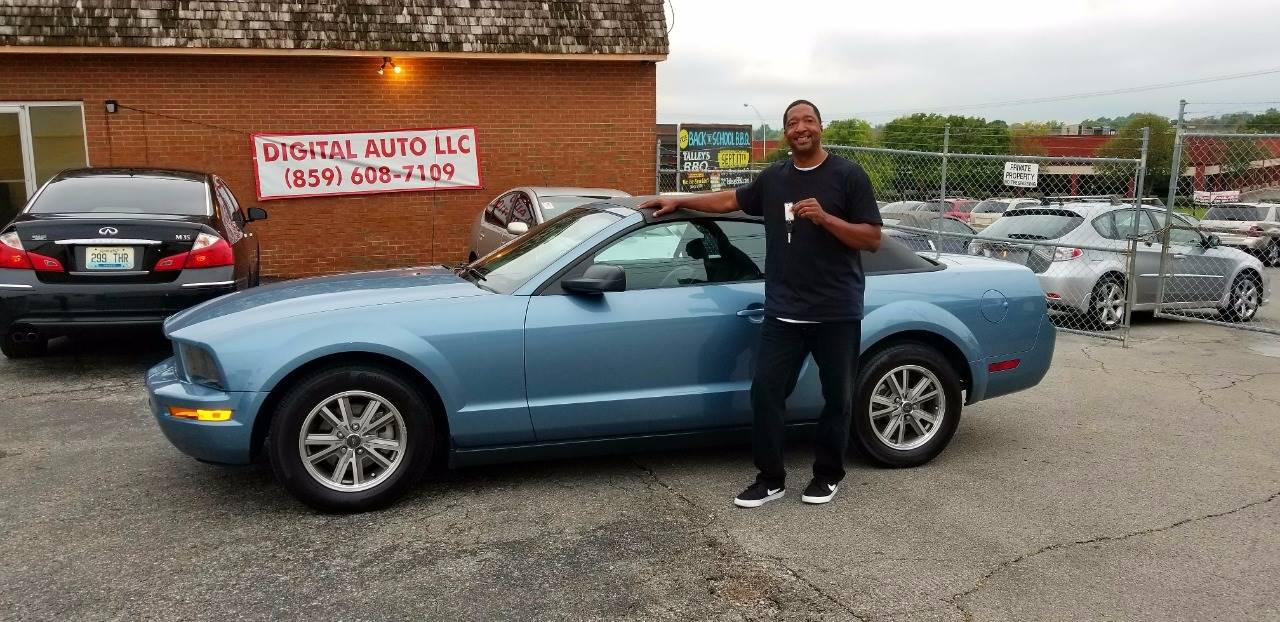 Anthony young 9/2/2017 Shelbyville , ky
I found the car online, talked to a salesman the same day, made an appointment to come and see the car.
The experience was great, we made a deal the same day and I drove off a happy man. Great people to work with.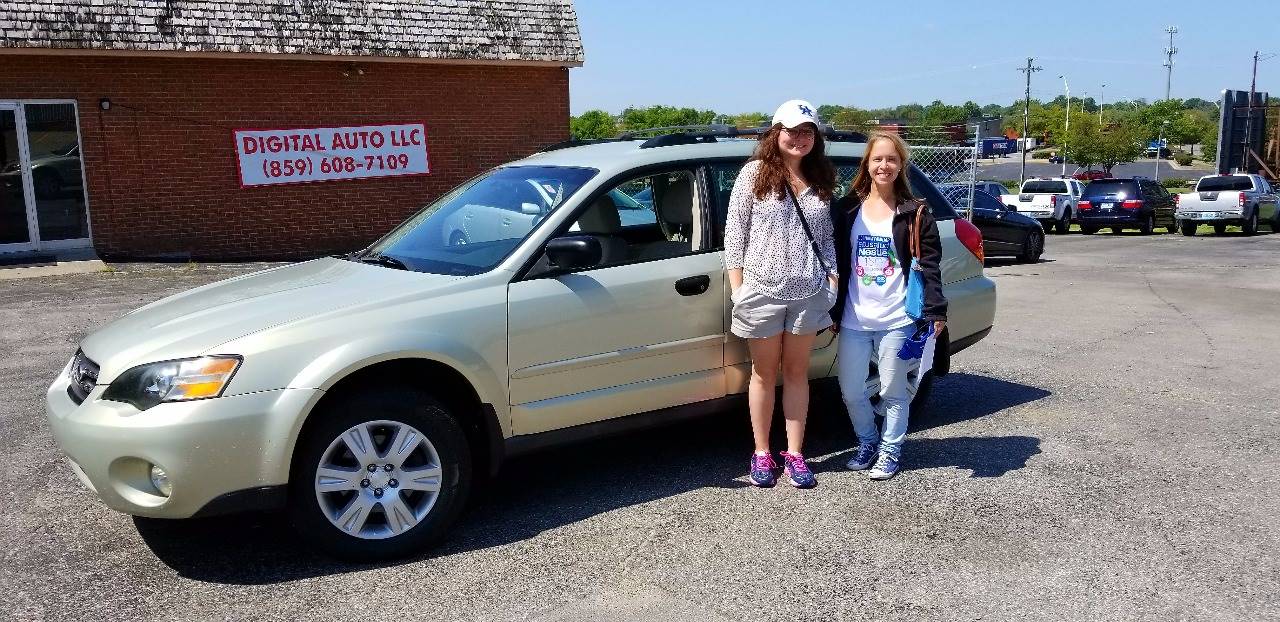 Katherine Gracia 8/26/2017 Lexington , Ky
We found the car online and we thought the price was very nice, we came in, they were very honest and they explained us about the car. We took it for a ride and we loved it, so we decided to take it home.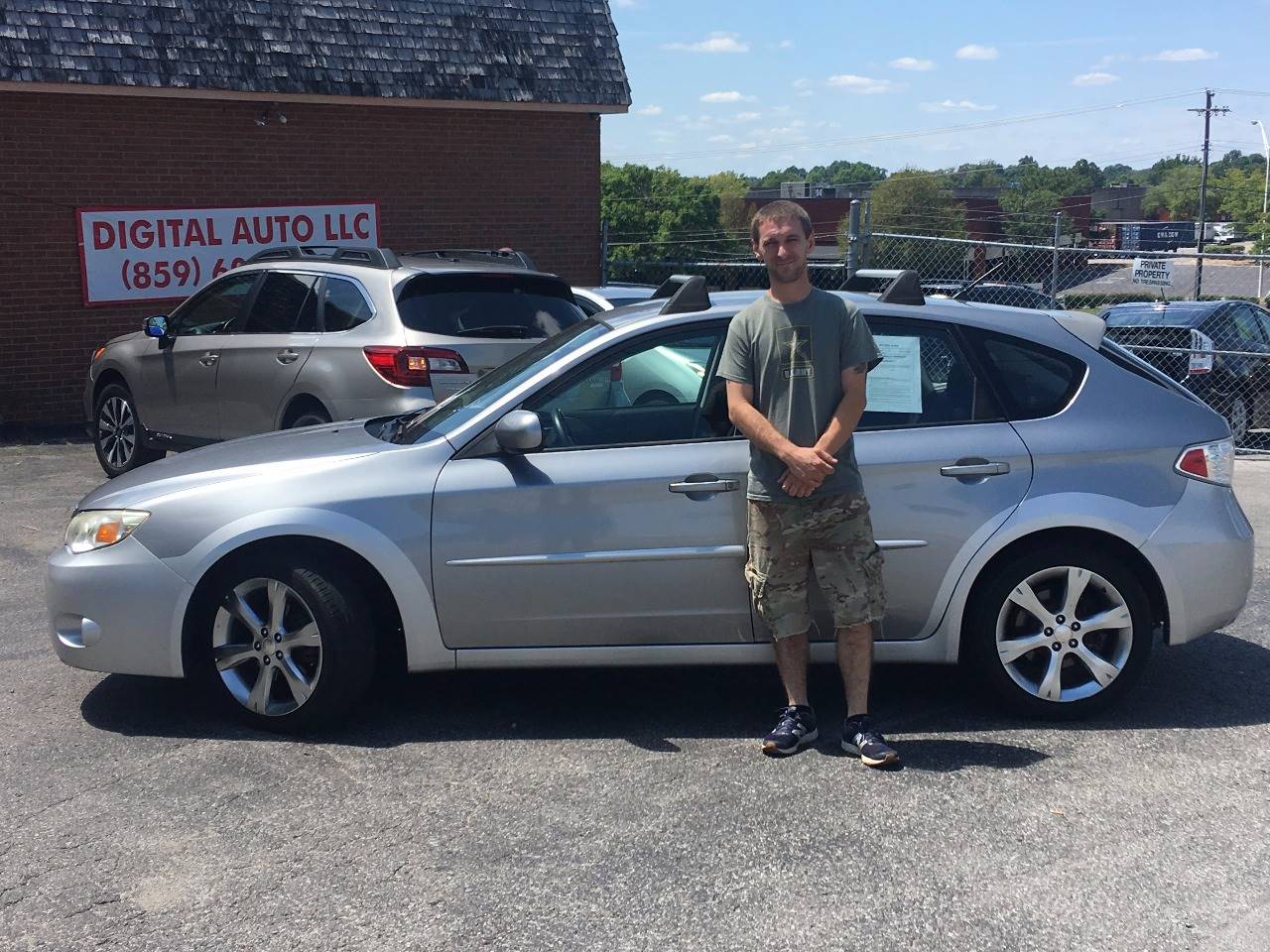 We found the car online and called about it. Everything went very smoothly. We drove to Lexington to test drive the car and everyone was very nice. They gave us to keys to take the car for a test drive and told us to take our time. We came back the next day with our son, who will be driving the car and he loved it. Took it for another test drive and decided to purchase the car. The process was very efficient and we are very satisfied with how we were treated. Mike is a very nice person to deal with. I would recommend them to anyone.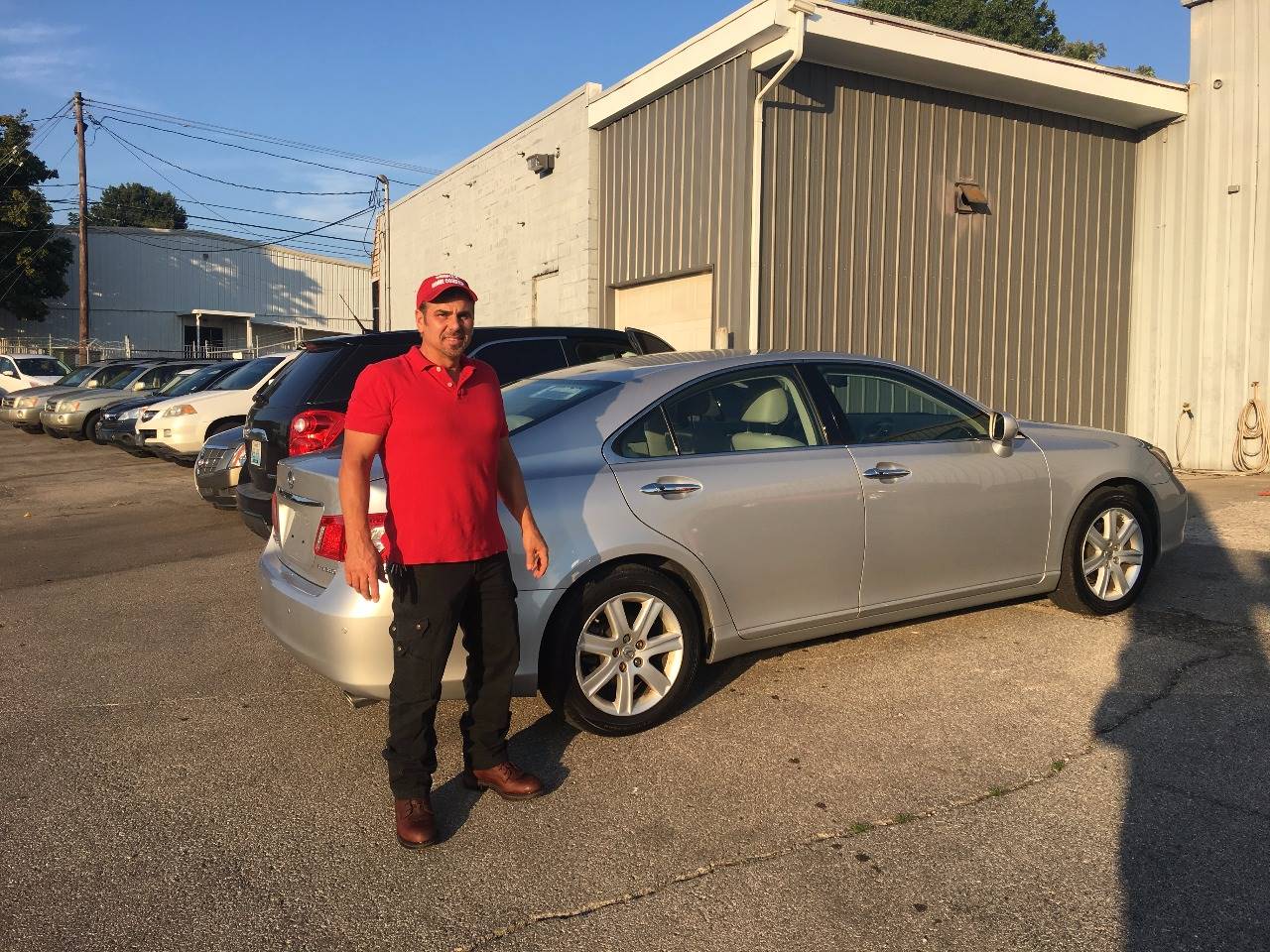 GREAT PLACE TO BUY A CAR. MIKE IS REALLY NICE AND HONEST.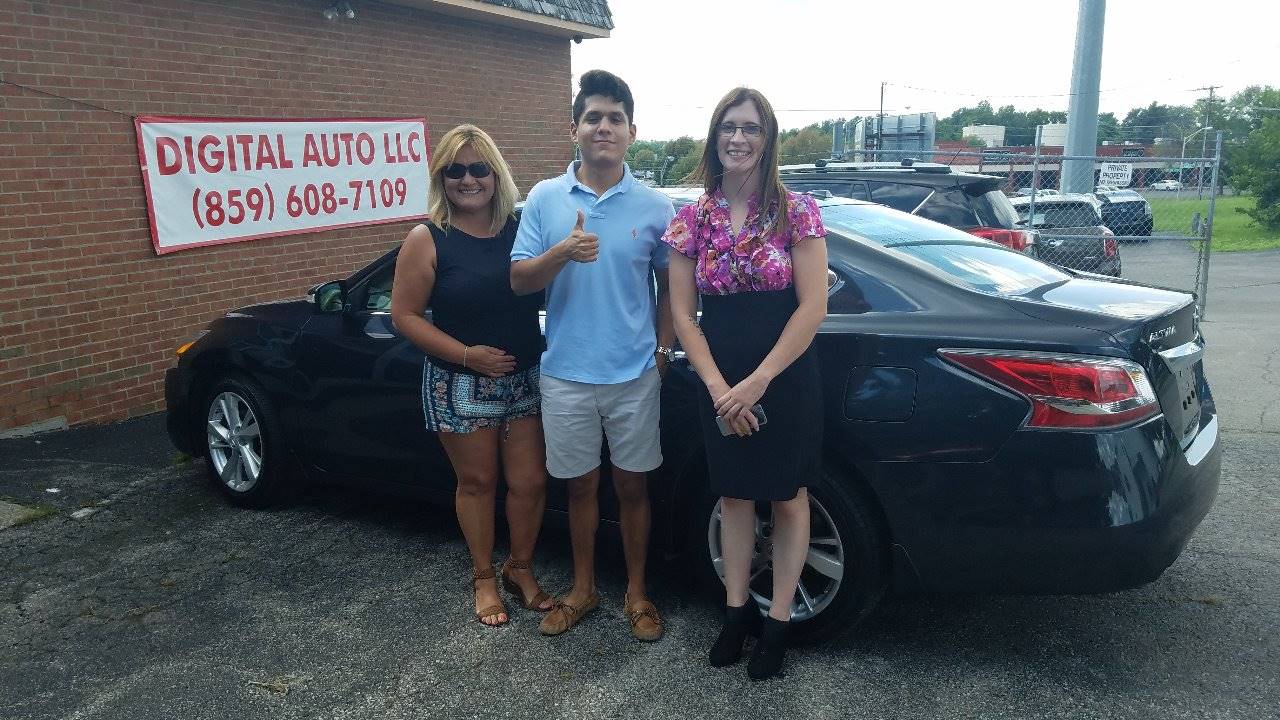 Thank you Lyndsey for a pain free purchasing process. Everyone here was helpfull and I love my car.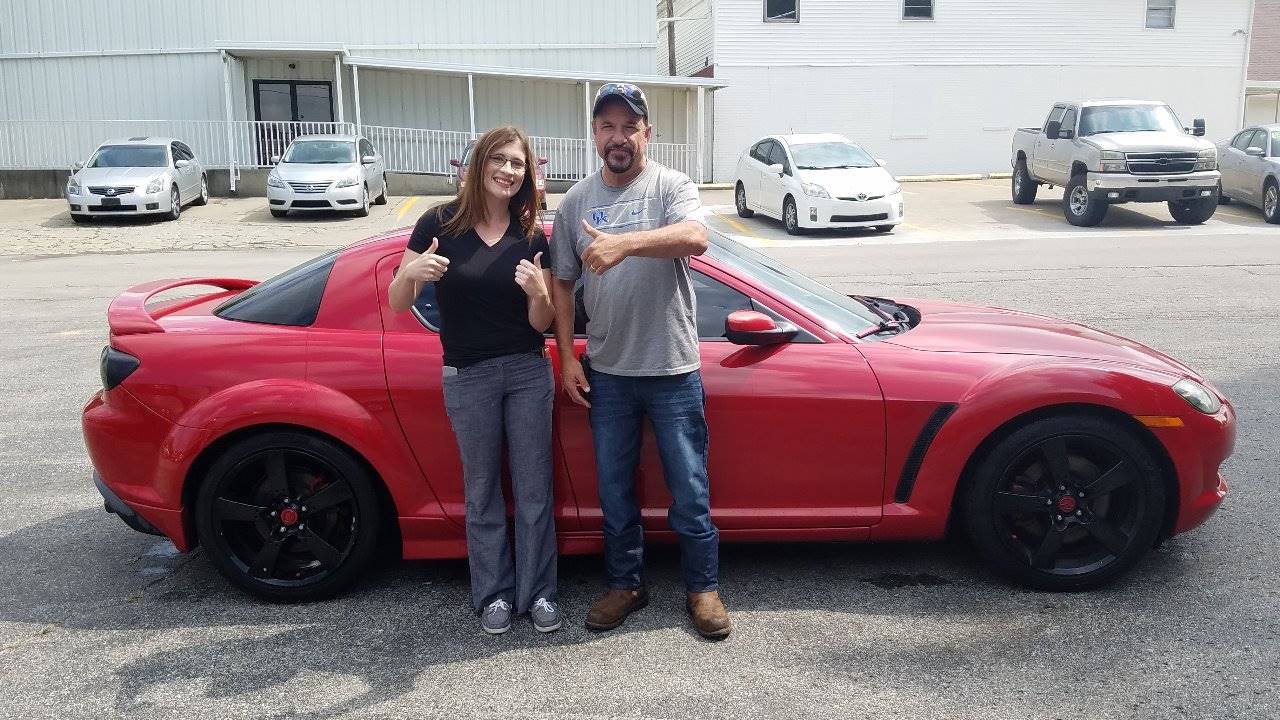 Great car buying expirence! Lyndsey was wonderful to work with and the process was a breze.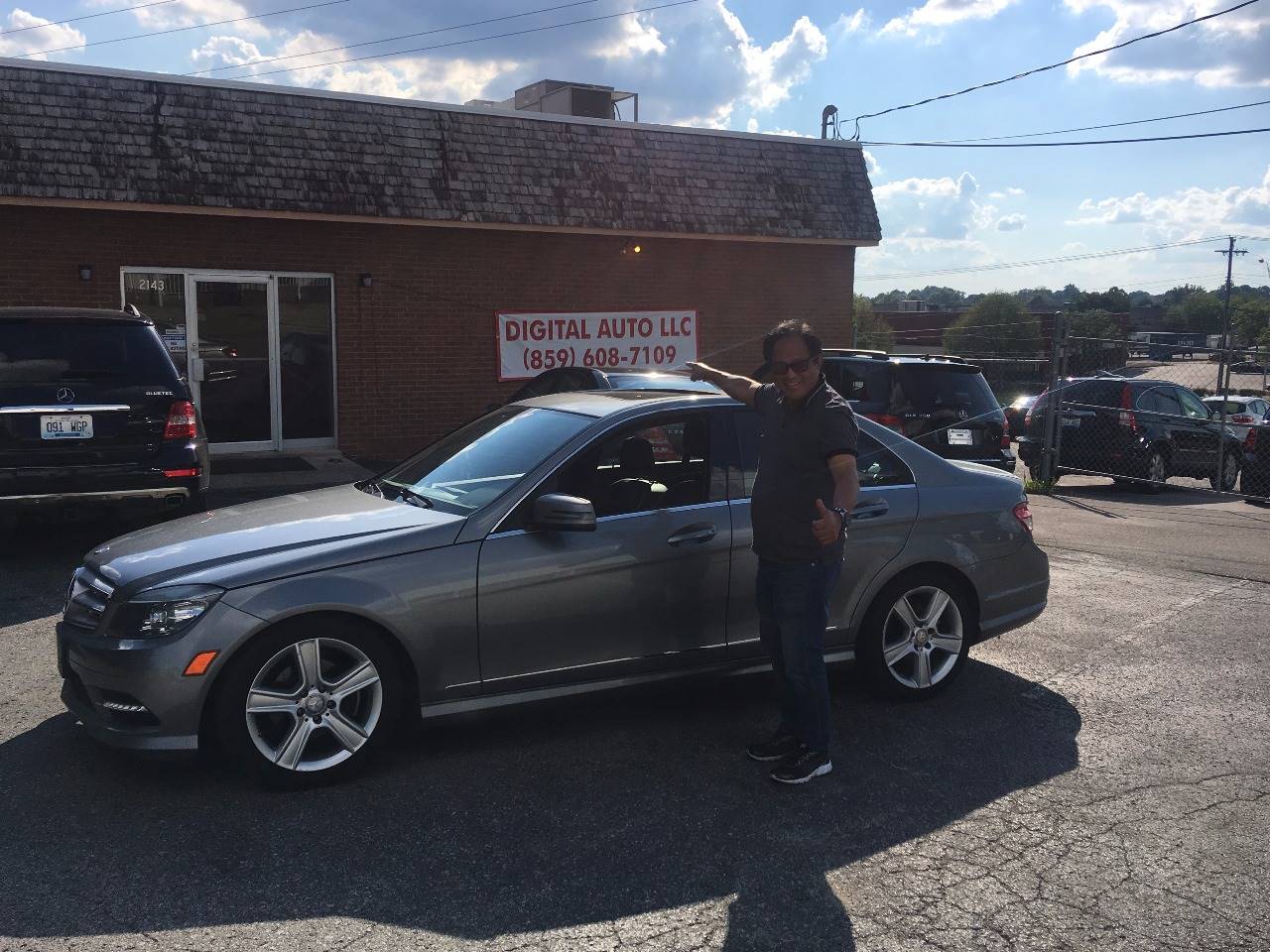 GREGORY DOMINGUEZ , GEORGETOWN , KY 8/8/2017
ME AND MY BROTHER BOUGHT 2 CARS FROM THIS DEALER THE REASON IS YOU CANT PASS ON A GREAT DEAL LIKE WHAT WE GOT .THANK YOU MIKE . THINK YOU JIMME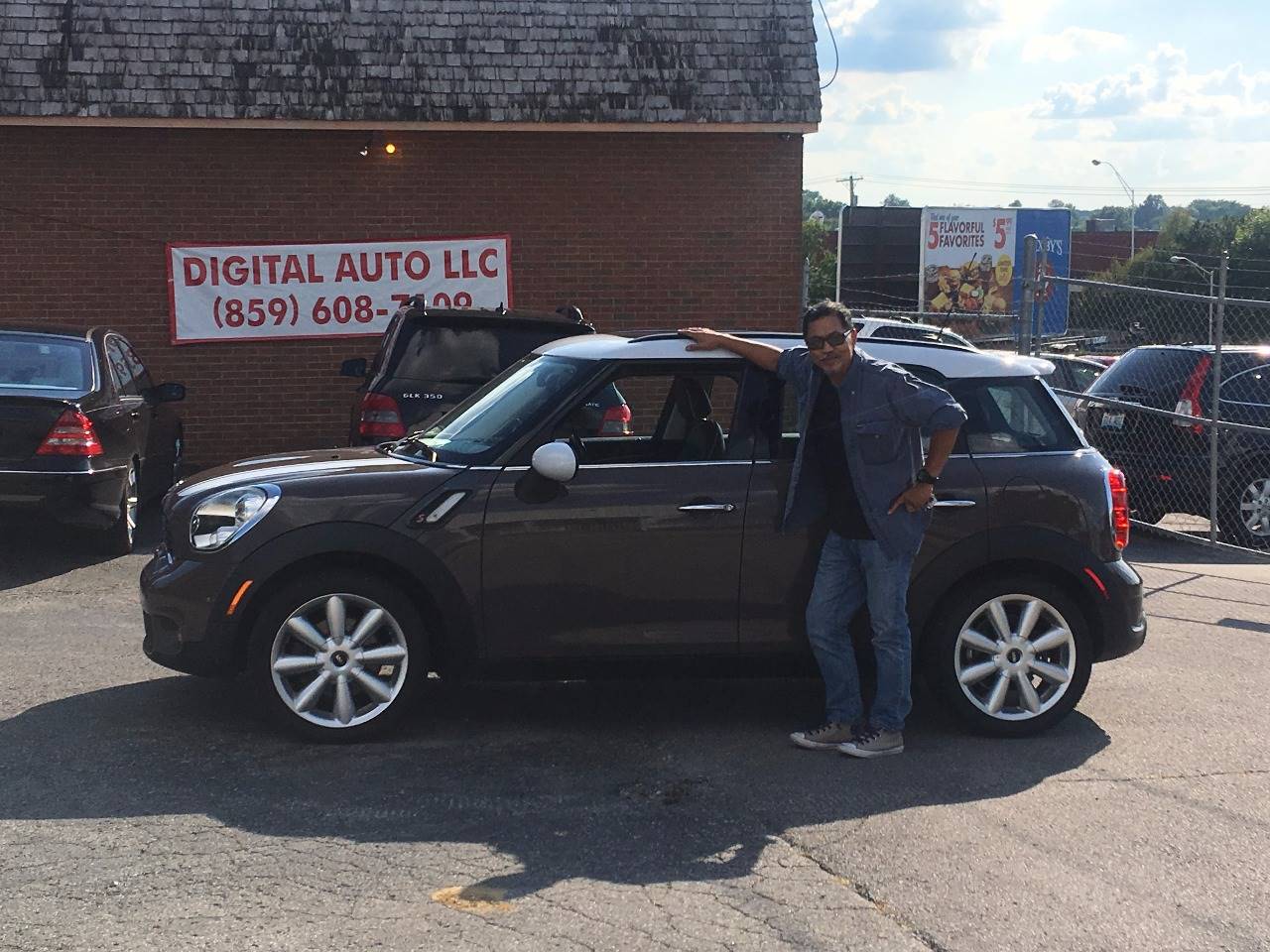 HERBERT DOMINGUEZ , GEORGETOWN ,KY 8/8/2017
GREAT PEOPLE , GREAT DEAL , LOVE MY CAR , A+++++ FOR THIS WAY OF DOING BUSINESS . THANK YOU JIMMIE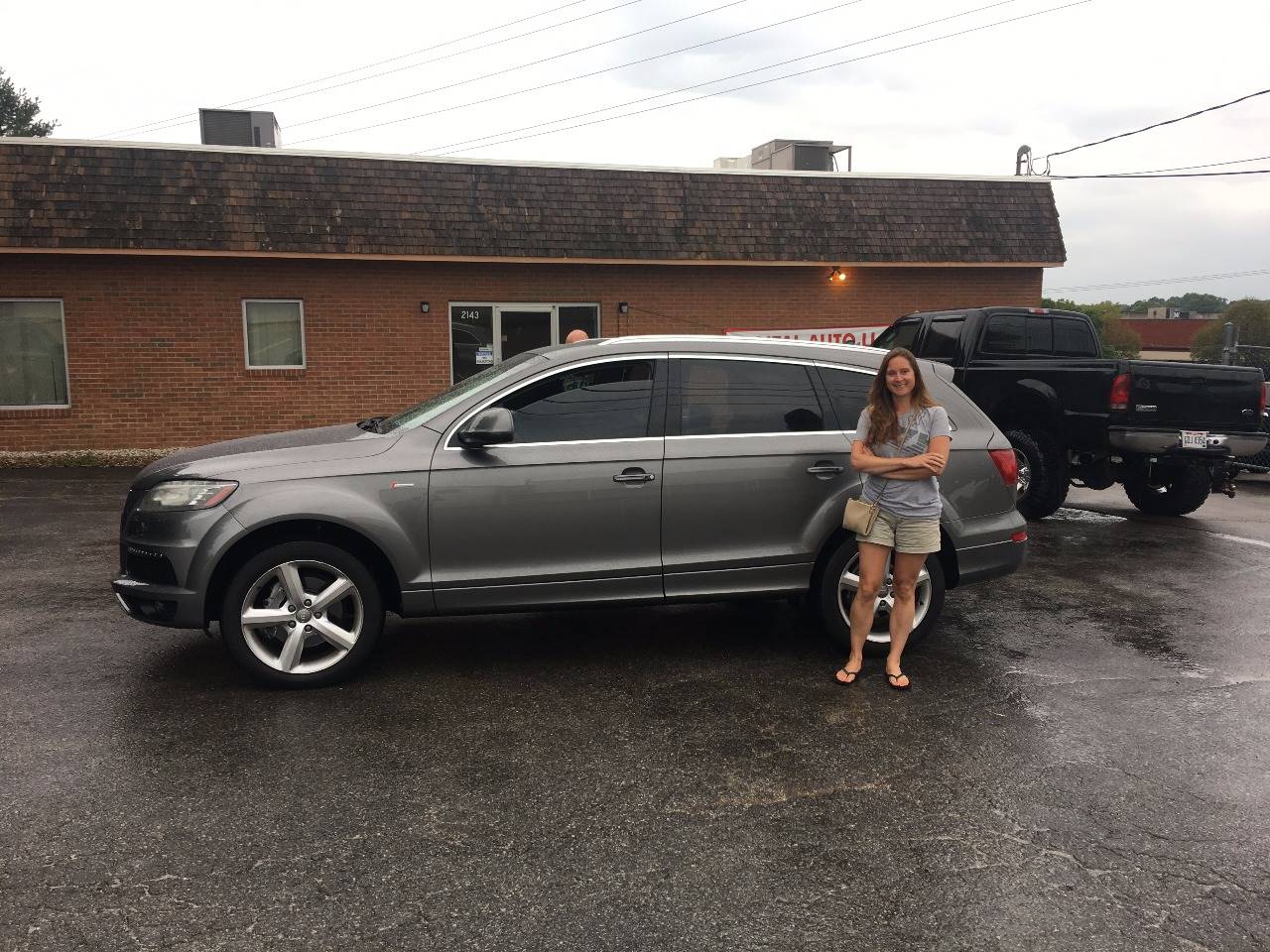 Alisha, Columbus, OH 8/6/2017
The process was simple and easy. Was able to test drive and inspect the car at my own will without being hounded over hovered over. Brought the kids with us and it was not a problem. They were welcomed and had a place to relax nearby while we were working through the paperwork. Would recommend this dealership to anyone wanting an easy buying experience and fair pricing.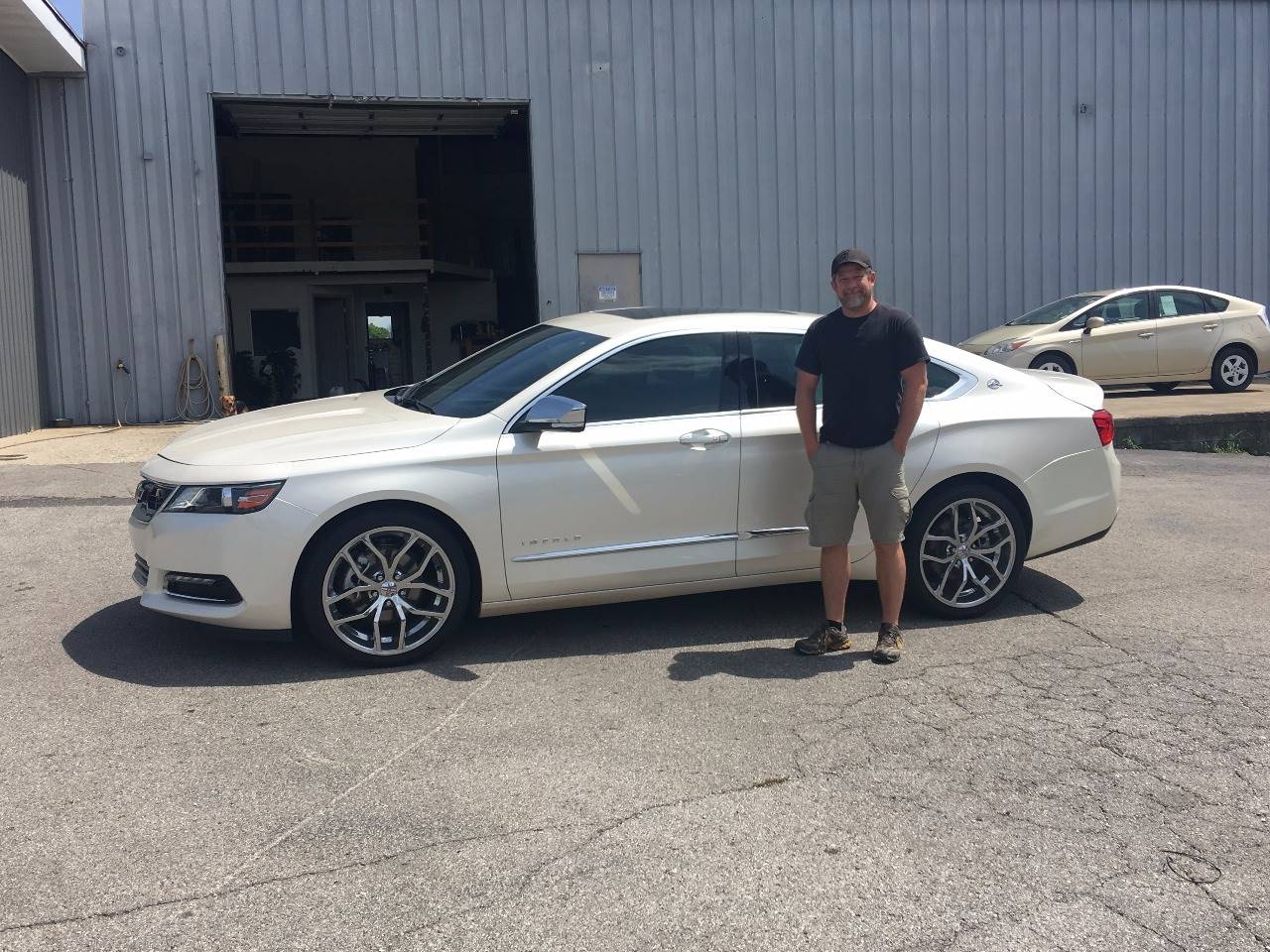 STEVIE NEACE , CYNTHIANA , KY 8/5/2015
VEARY SIMPLE COME IN ASKED FOR TEST DRIVE . IN MINUTS I WAS IN THE CAR DOWING MY TEST DRIVE AND INSPICTION CAR WAS IN GREAT SHAPE . CAME BACK SAID I LIKE IT THEY DROOPED THE HUMMER . CAR SOLD . GREAT EXPERIENCE .THANK YOU JIMMIE THANK YOU SARA . LOVED ZIGGY SUCH A FRINDLY DOG .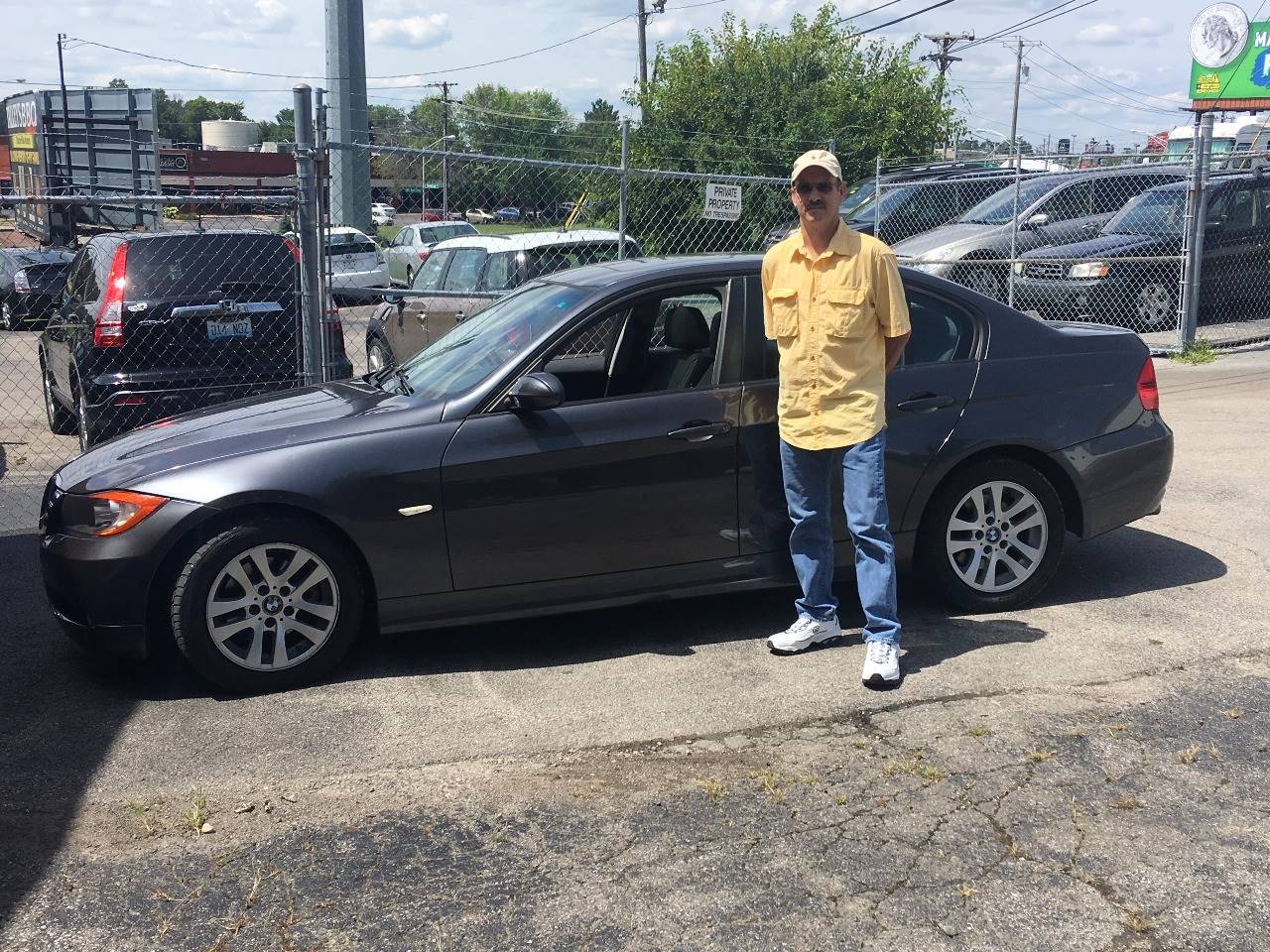 DAVID FURBY , WINCHESTER KY , 8/5/2017
GOOD DEAL, STAFF VERY FRIENDLY. EVERY THING WENT SMOOTH LIKE ABC IN THIS PURCHACE. THANKS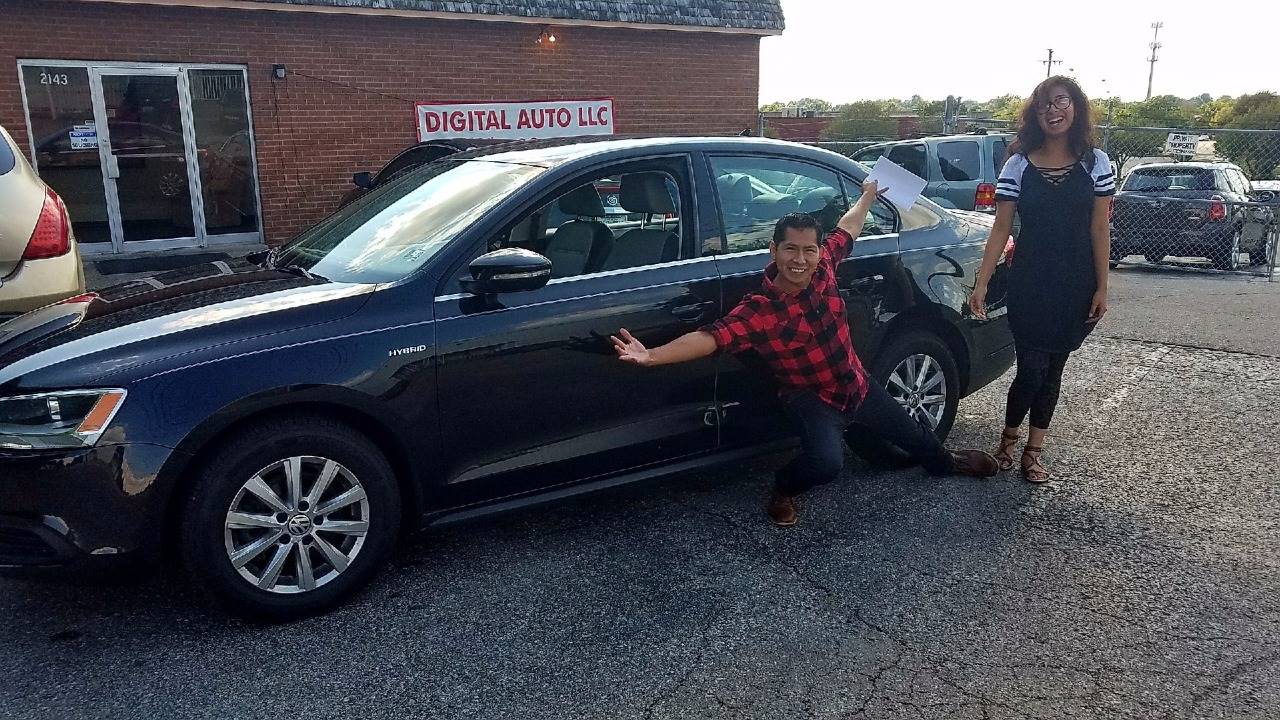 MR. & MRS. GARCIA RICHMOND KY. 8/5/2017
AWESOME FUN AND EXCITING AND VERY AWESOME PRICE. SUCH A RELAXED ENVIRONMENT, NO PRESSURE NO LONG WAIT AND GOOD MUSIC. THANK YOU BRANDON, SARAH, MIKE! ESPECIALLY BRANDON FOR THE GREAT PHOTOS! AWESOME JOB GUYS THANK YOU.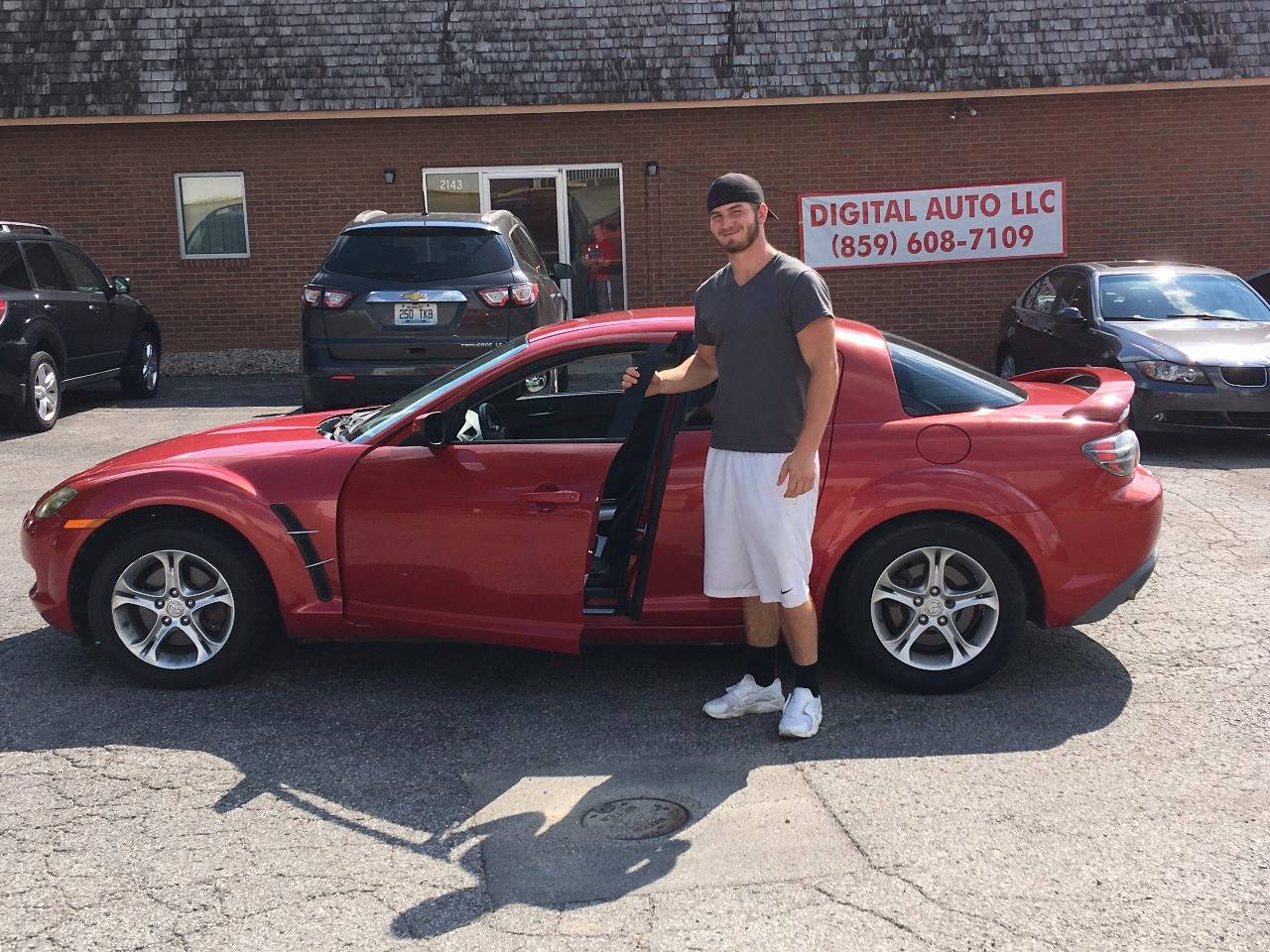 KYLE GARFIELD . KY , 8/5/2017
UPGRADED TO MY SECOND CAR AND IT WAS VERY PLEASANT AND QUICK! MOST OF ALL I SAVED SOME MONEY ALONG THE WAY. DIGITAL AUTO IS THE PLACE TO BUY A USED CAR...
JENNIFER GAY . GARFIELD , KY , 8/5/2017
CALLED DIGITAL AUTO AND SET UP MY APPOINTMENT! UPON ARRIVAL EVERYTHING WAS JUST AS PLANNED AND A VERY GOOD COMPANY WITH VER AWESOME PRICING!!!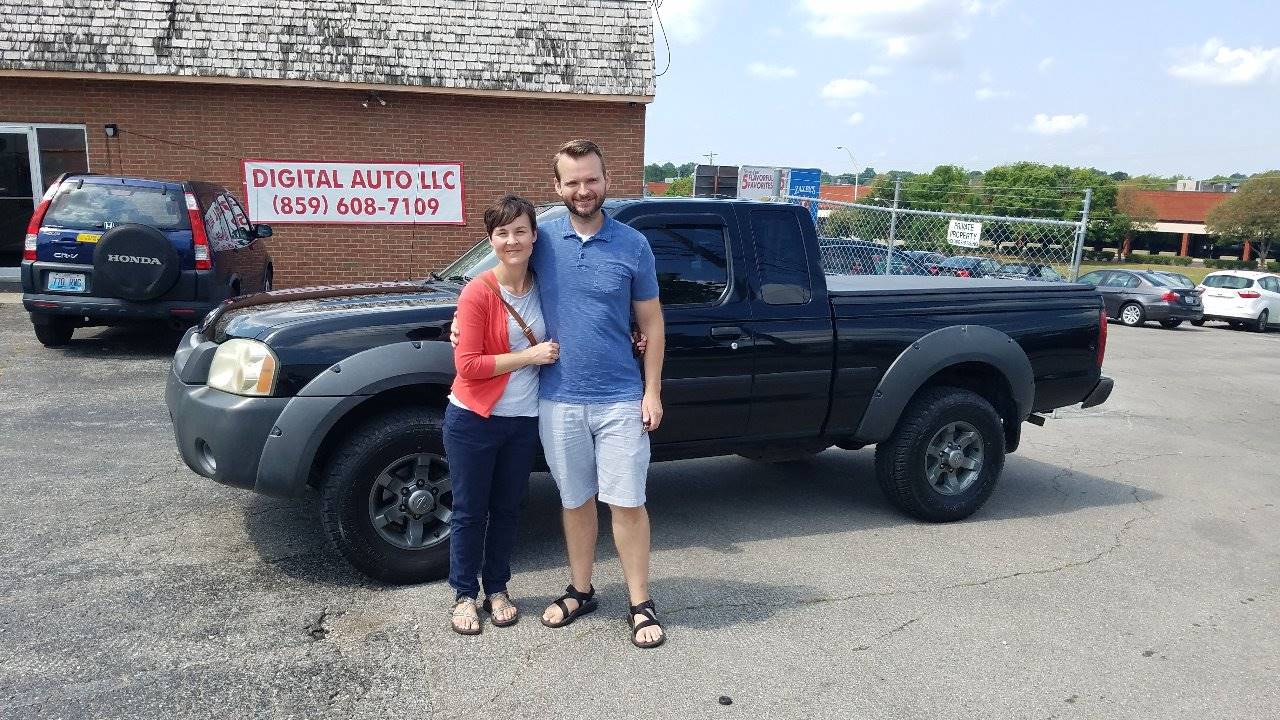 JOSHUA OWEN , LEXINGTON , KY 8/3/2017
Digital Auto allowed us to get the car inspected and really take our time before making a decision to purchase the pickup-truck. We really appreciate the low-pressure way they approached us as customers. Would be happy to do business again in the future.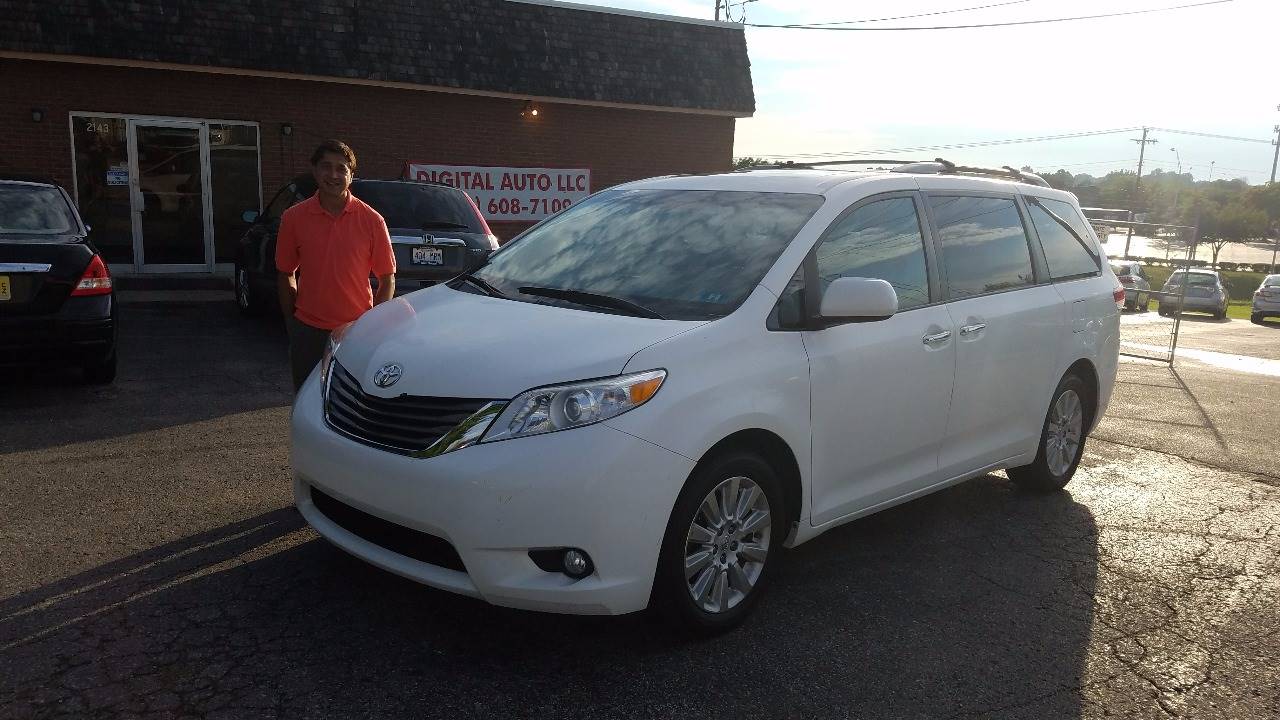 ADNAN GHARUI FORT WORTH , TX 8/2/2017
Very informative and reliable car dealership. Jimmy and the rest of the crew will take good care of you as they did me.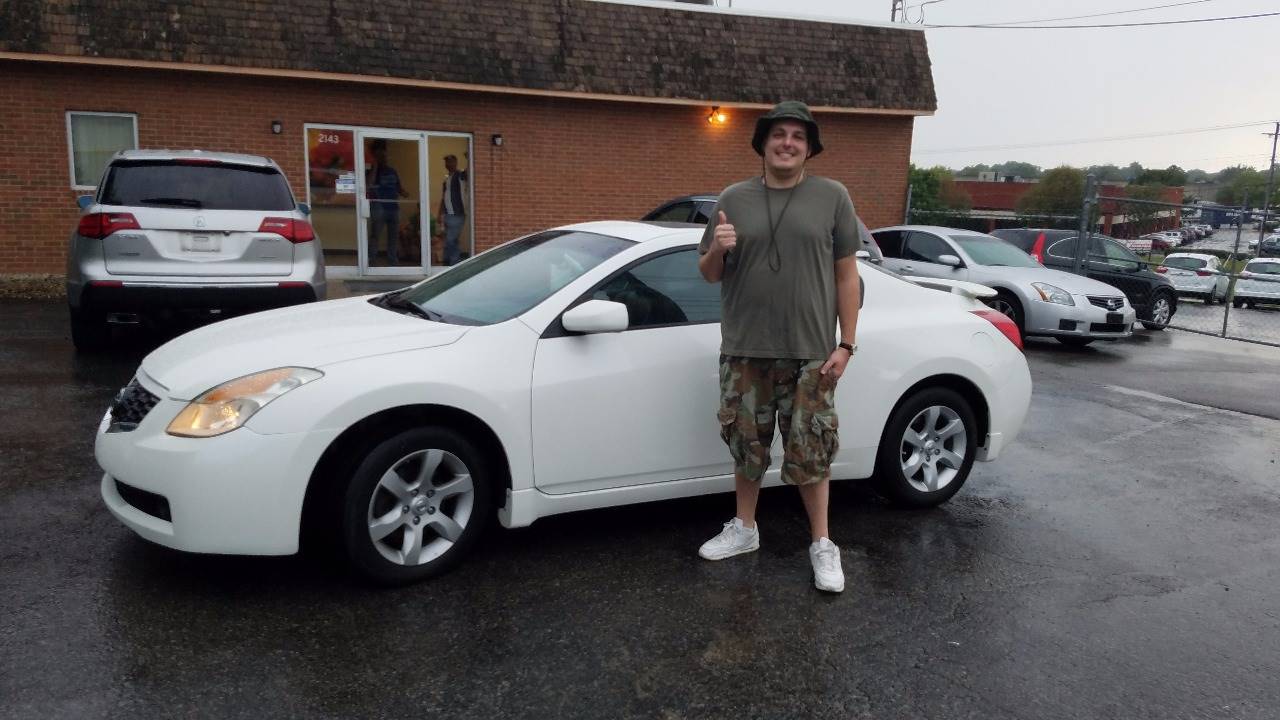 MONA BAXTER , ST.LOUIS , MO , 8/2/2017
I lover my Altima and I got it at a great price. Very easy and smoothe process buying this car.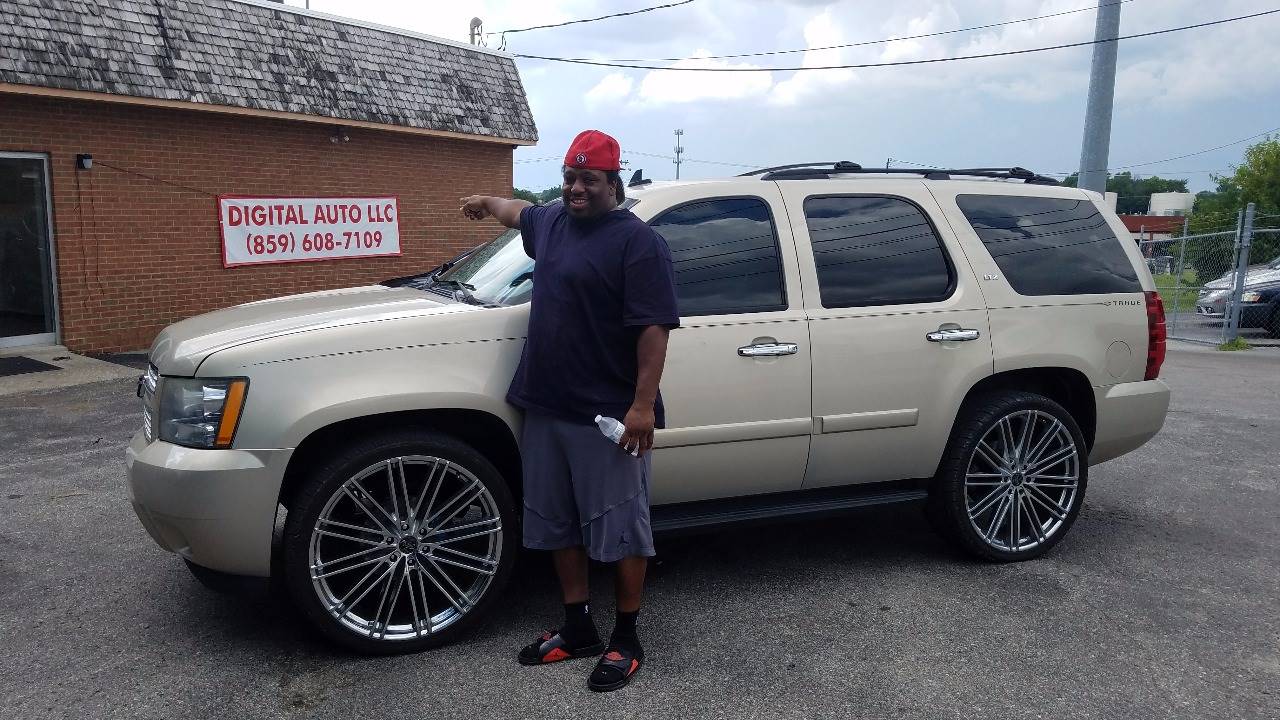 Dominique Leake , CENTRALIA , IL , 8/2/2017
I found exactly what I was looking for here. No hassle expirence.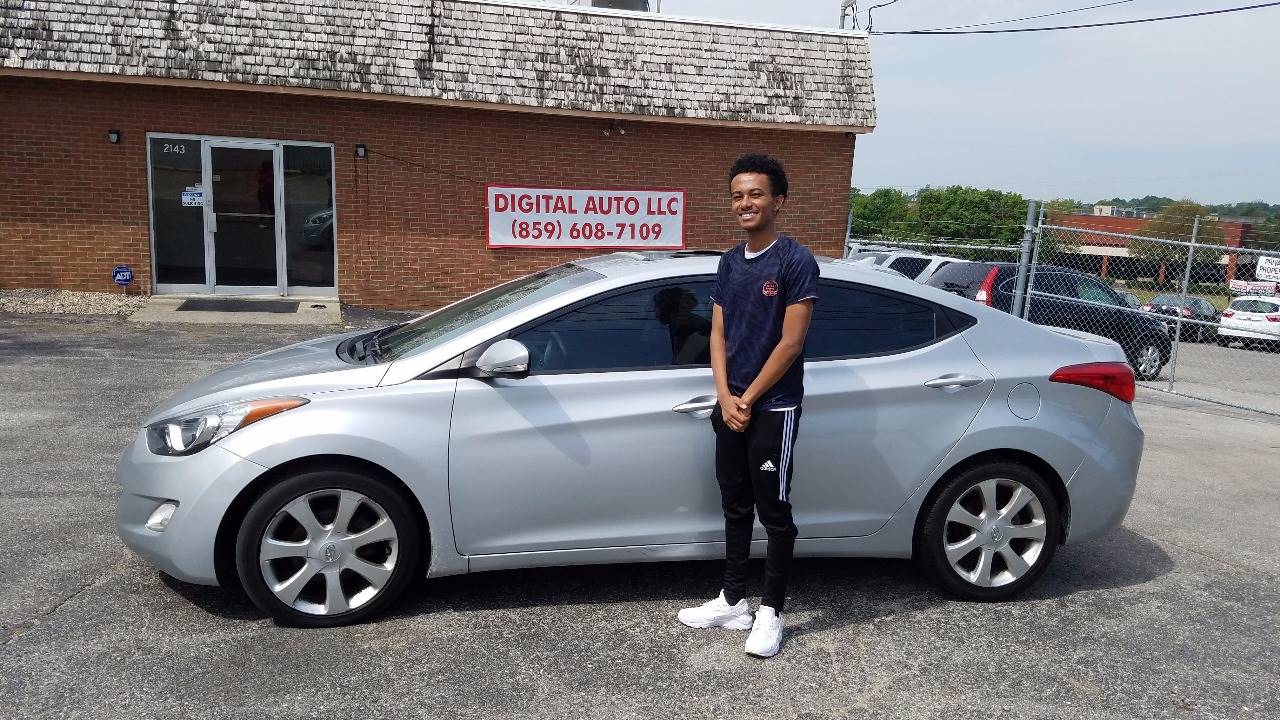 NATHNAEL ALEMU LEXINGTON , KY , 8/1/2017
Greatplace, great expirence buying my car! Mike was very helpfull.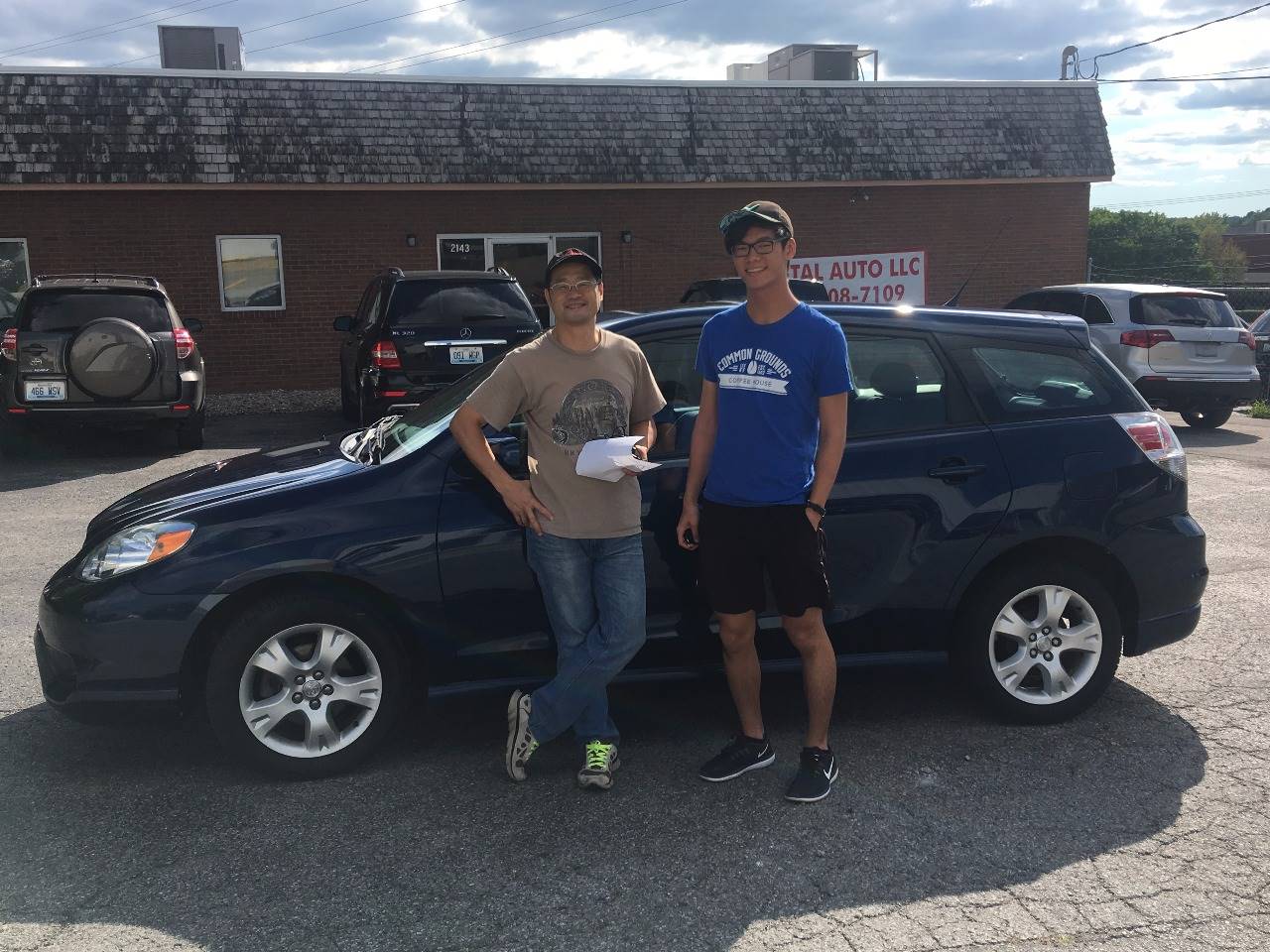 WEN-CHE WEI LEXINGTON , KY , 7/29/2017
Great experience buying from Mike. Quick and very to the point, it made the transaction on the Toyota Matrix fairly simple. Quality of the car was pretty decent; it was worth the price. Thank you!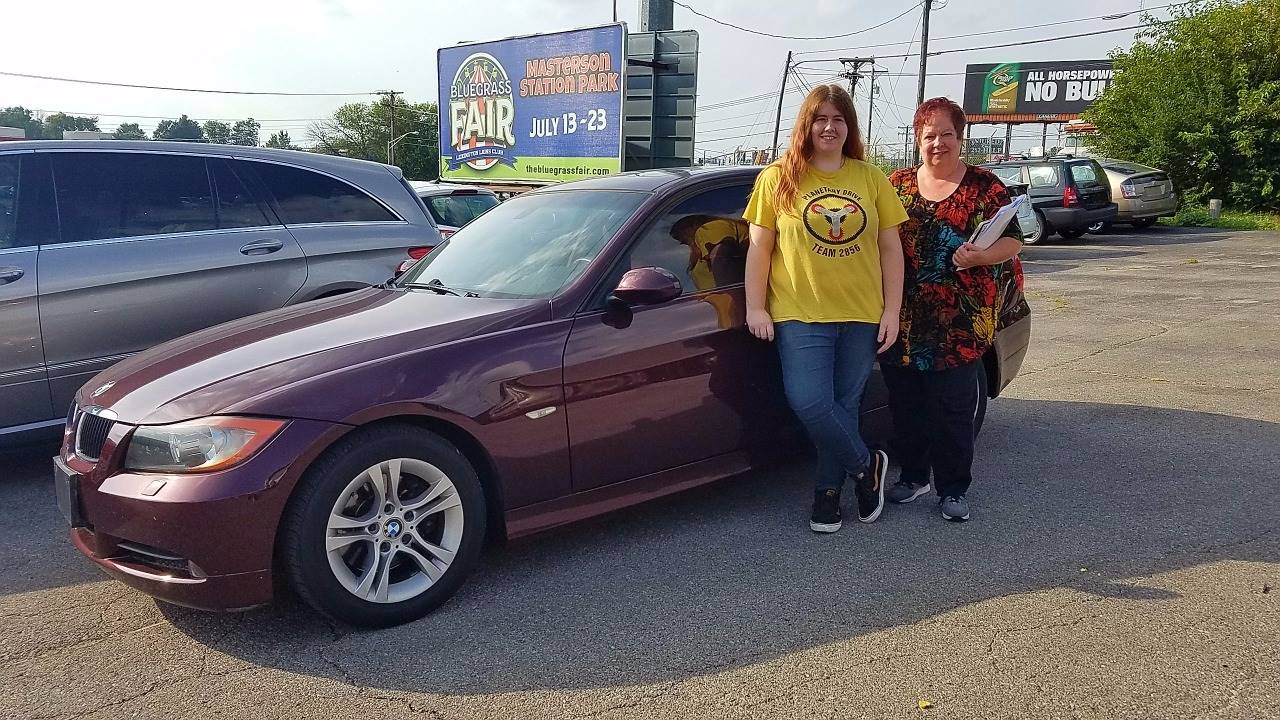 MADISON & WINNIE HOPKINS LEXINGTON, KY. 7/27/17
AWESOME FIRST BUYING EXPERIENCE. NO HASSLE AND NO ONE MAKING YOU FEEL PRESSURED. OTHER DEALERSHIPS SHOULD COME AND LEARN THEIR APPROACH. VERY COMFORTABLE ENVIRONMENT AND A GREAT 2008 BMW THAT WE PURCHASED. THANK YOU MIKE AND JIMMIE, WE RECOMMEND THIS PLACE TO ALL WHO IS IN SEARCH OF ANY USED VEHICLE. THANK YOU DIGITAL AUTO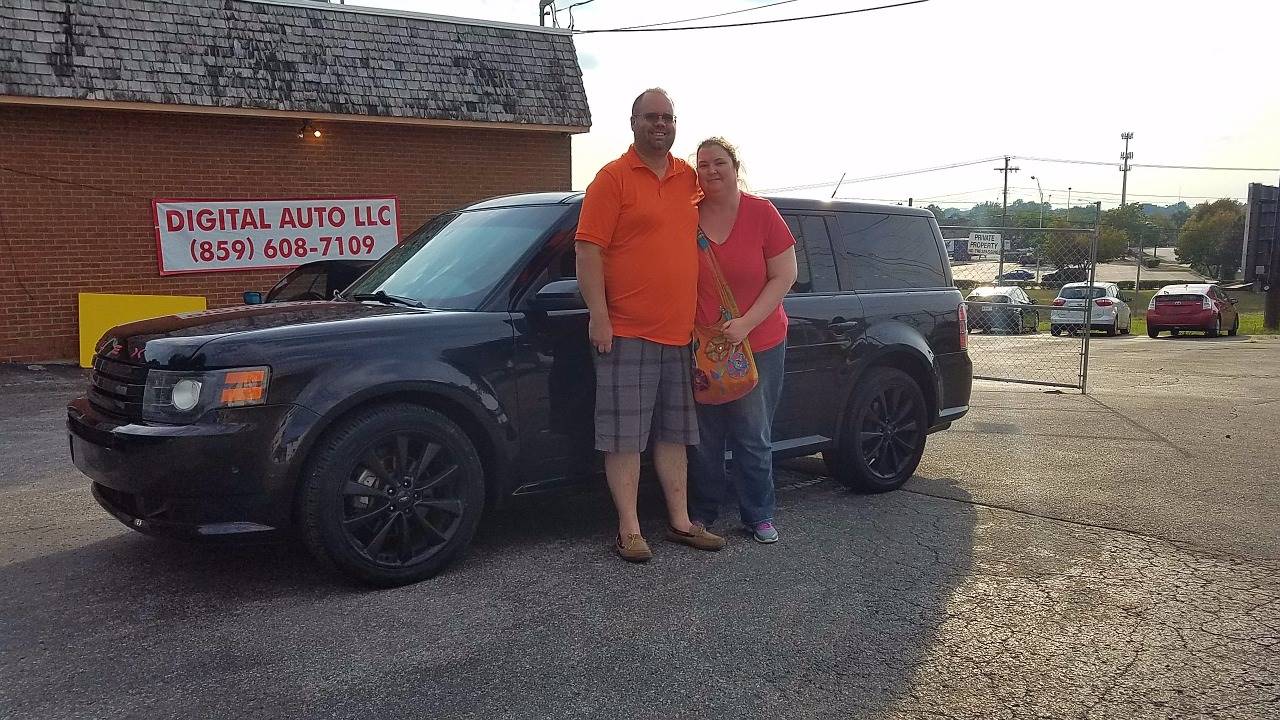 MR. & MRS. JARED SEYMOUR LEXINGTON, KY. 7/27/17
UNBELIEVABLE DEAL THAT MIKE AND DIGITAL WORKED OUT FOR ME AND MY WIFE! THE FORD FLEX TURNED OUT TO BE ABSOLUTELY THE WAY THEY DESCRIBED IT TO BE! THANK YOU TO THE INTERNET PERSONNEL MRS. SARAH WHO GOT THE BALL ROLLING FOR US. THANK YOU MRS. SARAH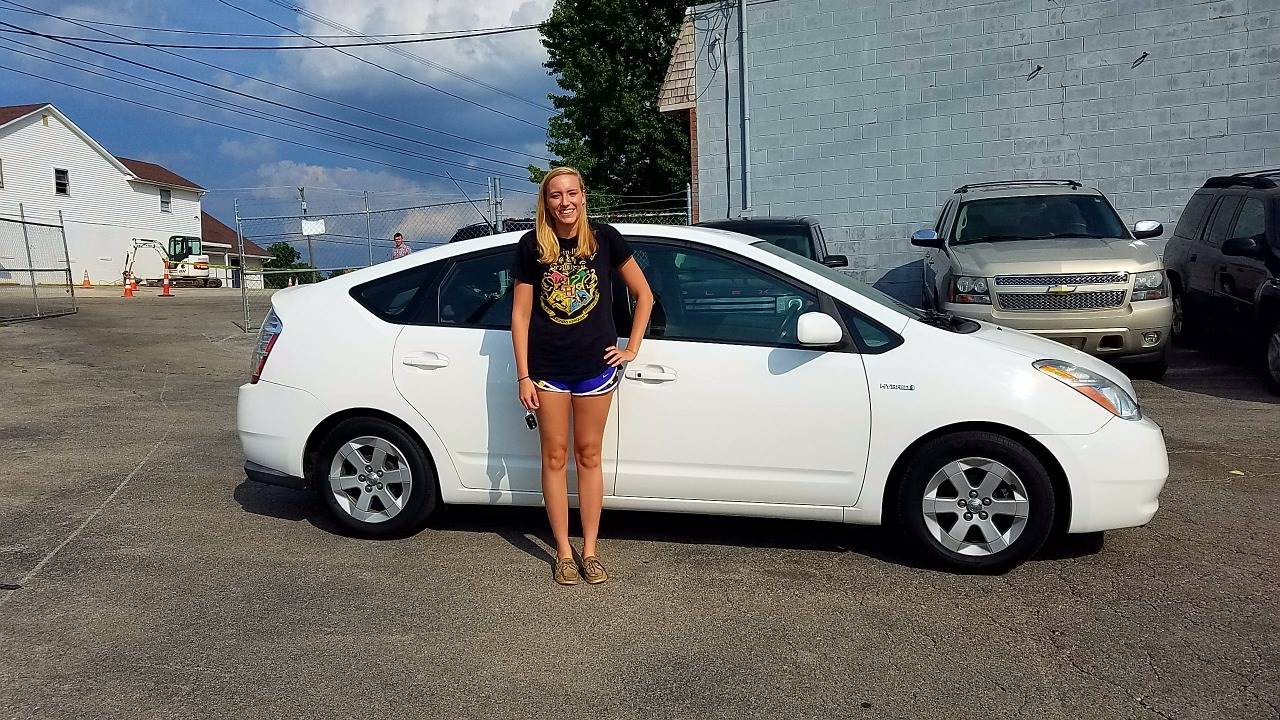 MRS. MATTIE FOGLE FROM LEXINGTON, KY. 7/27/17
MY FIRST CAR BUYING EXPERIENCE EVER! IT WAS A VERY AWESOME EXPERIENCE. THANK YOU SARAH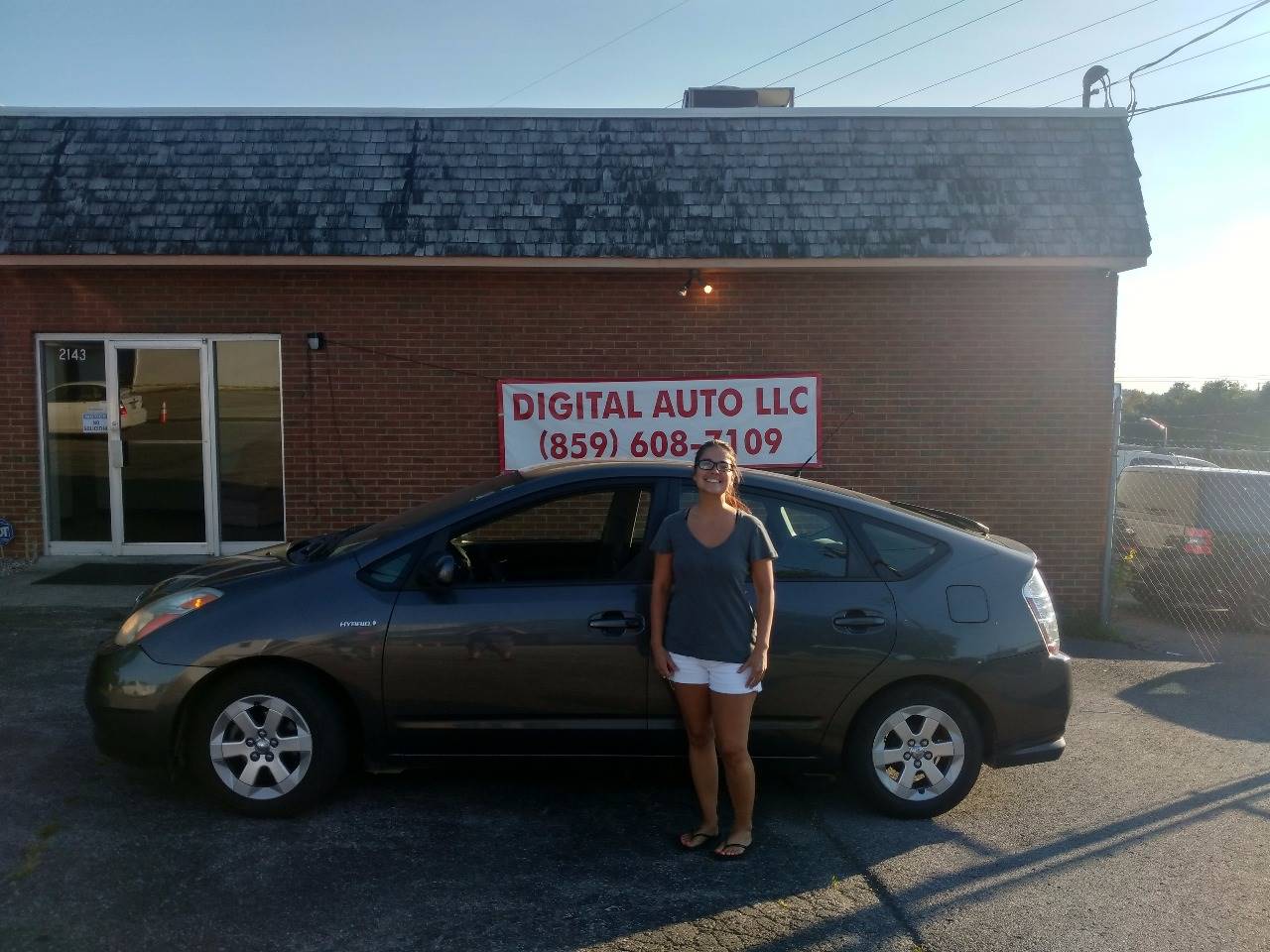 Fast and excellent service! We will be returning customers! Faisal was great at helping us get the car we wanted at the right price.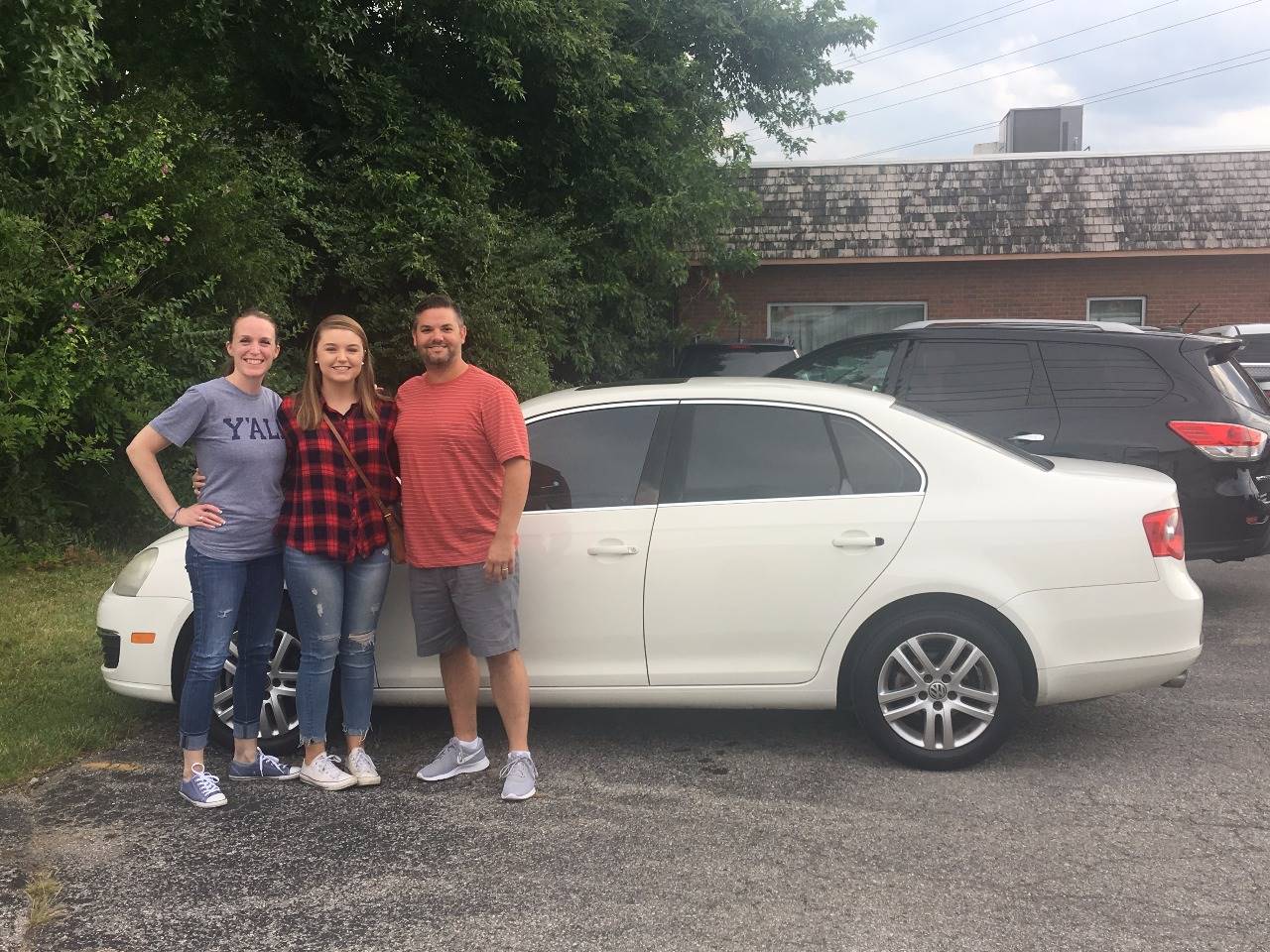 ADAM ONAN , LEXINGTON , KY , 7/24/2017
I had a great experience at Digital Auto. Jimmy and Mike were very pleasant and easy to work with. I would recomend Digital Auto to everyone!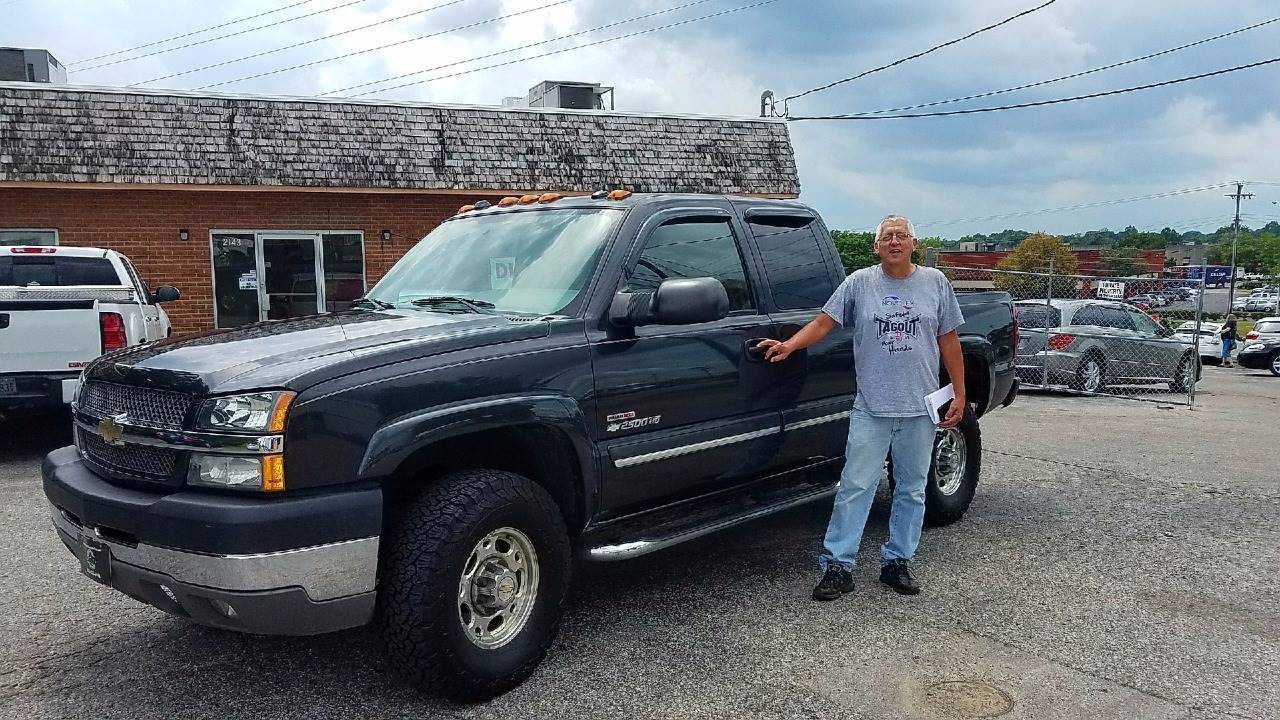 DALE HOWE , DRY RIDGE , KY , 7/24/2017
cant beat great deal like this , thank you Jimmie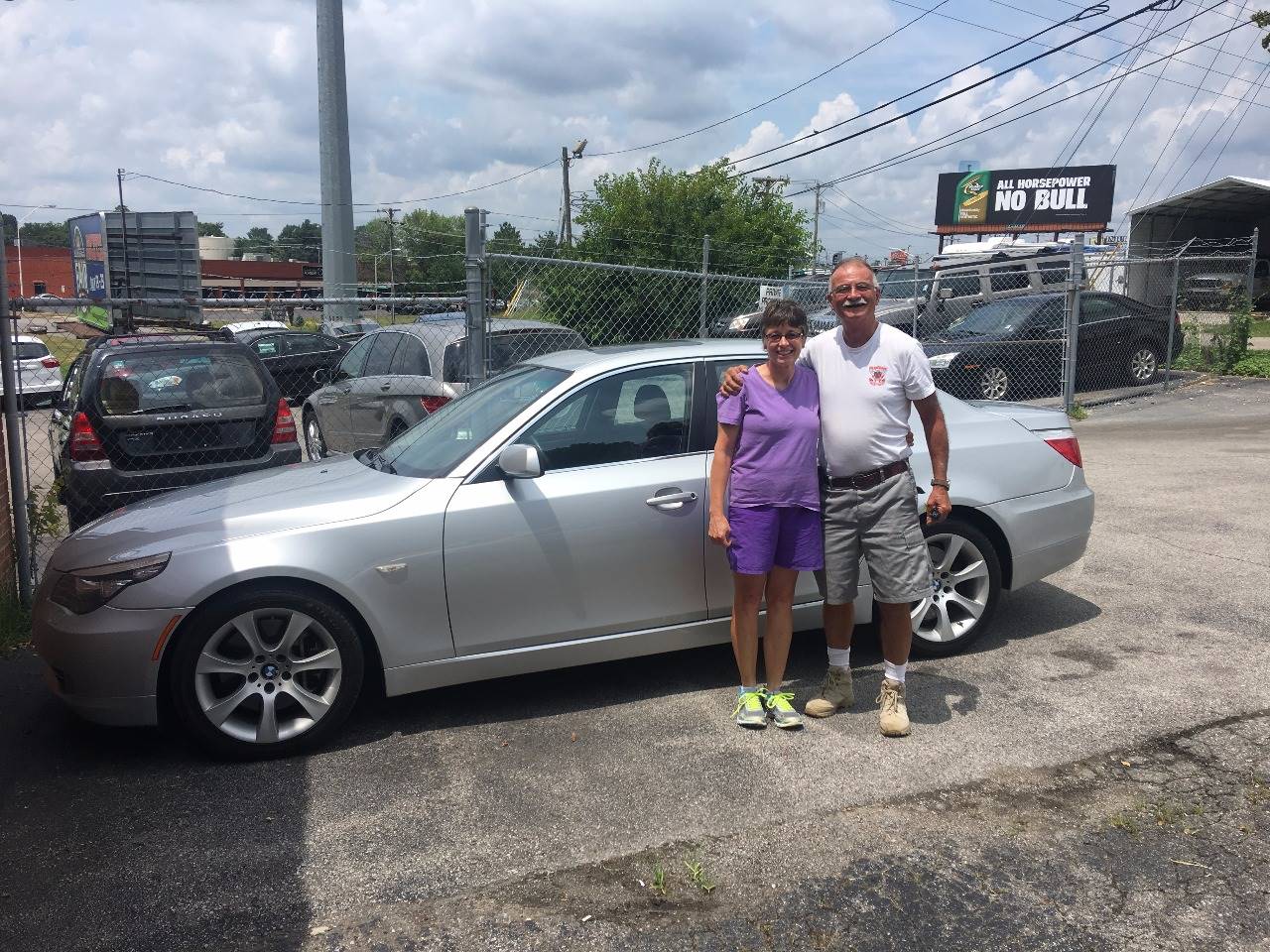 Amy Gordon Harrodsburg, KY 7/24/2017
Great experience....Mike, you made the decision making process and the buying of a car very easy! Thanks!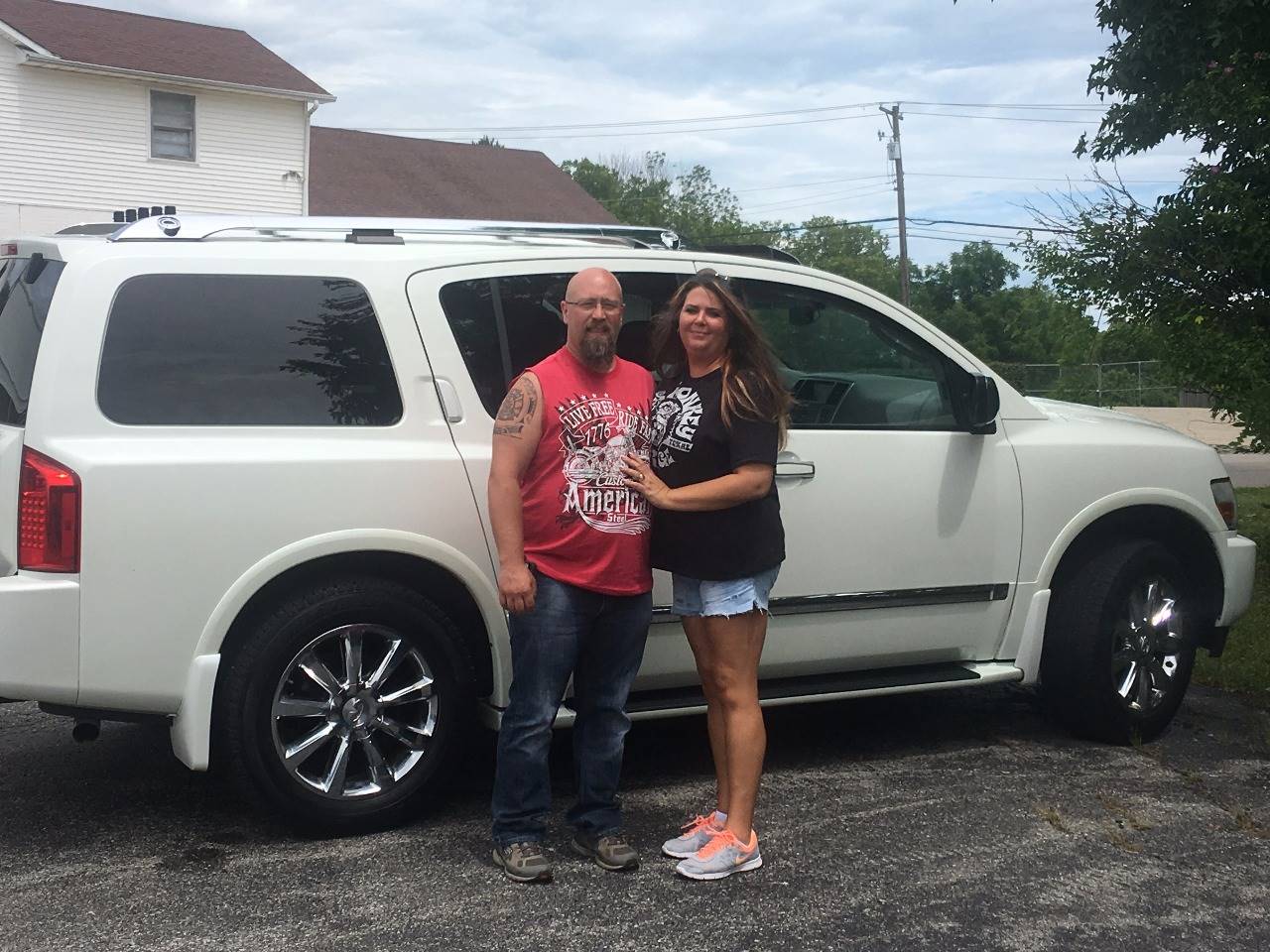 MELODY JONS STRUNK , KY , 7/23/2017
SIMPLY GREAT POSITVE EXPITEANCE ALL THE WAY AROUND . THANK YOU MIKE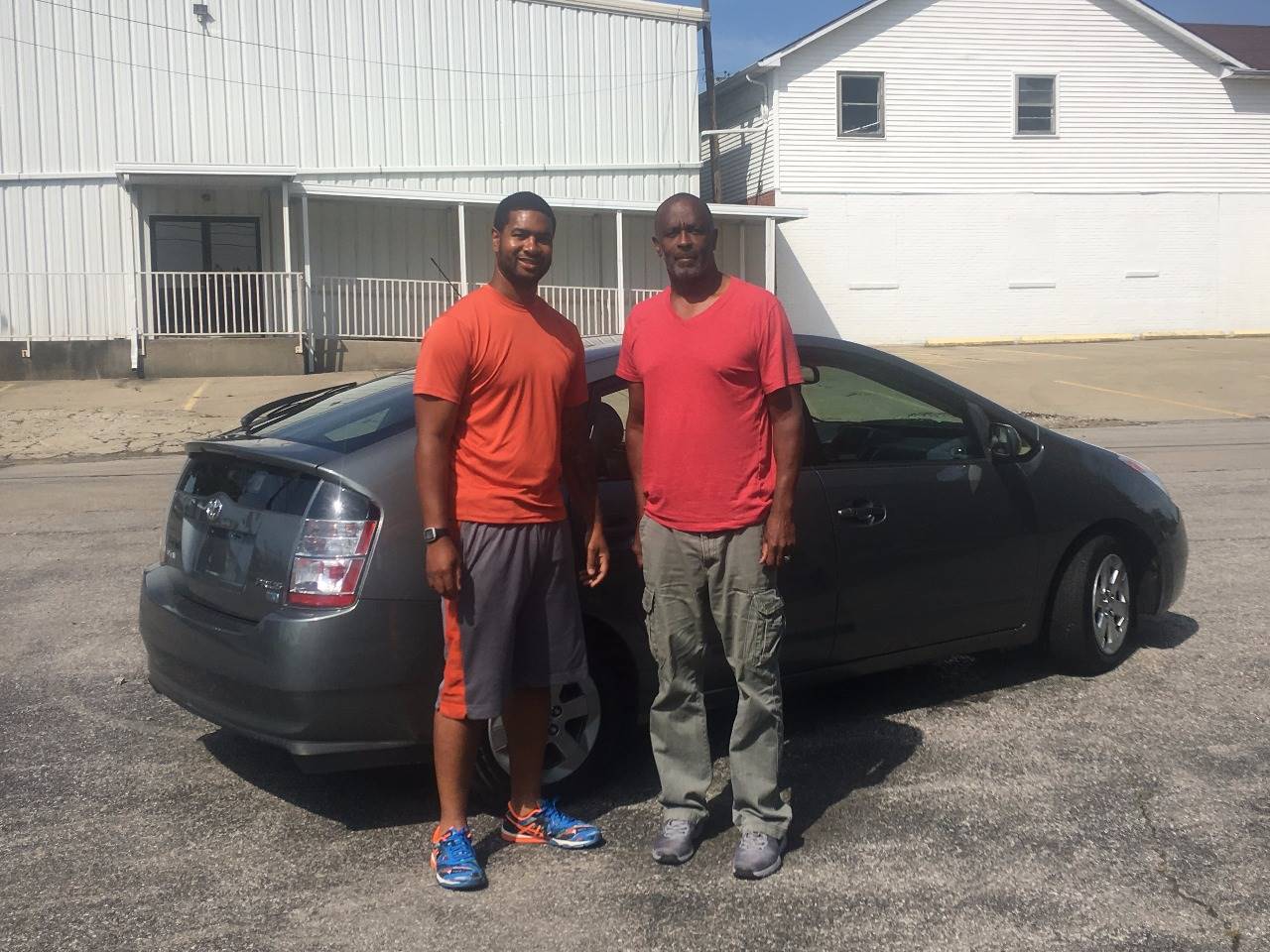 LOGAN WHITE . CINCINNATI , OH , 7/23/2017
DIGITAL AUTO WAS GOOD TO ME!!!!! I FOUND THEM ONLINE AND TRAVELED FROM CINCINNAT, OH TO LEXINGTON, KY. I DIDNT HAVE A DEAL IN PLACE WHEN I GOT THERE, BUT I AM VERY PLEASED WITH THE RESULTS I GOT WITH THE OWNER MIKE. NO PRESSURE, NO HASSLE AND MOST OF ALL, A VERY WARM ENVIROMENT. I RECOMMEND DIGITAL AUTO TO ANYONE AND EVERYONE WHO WANTS A SEAMLESS TRANSACTION AND A VERY NICE VEHICLE AT A GREAT PRICE.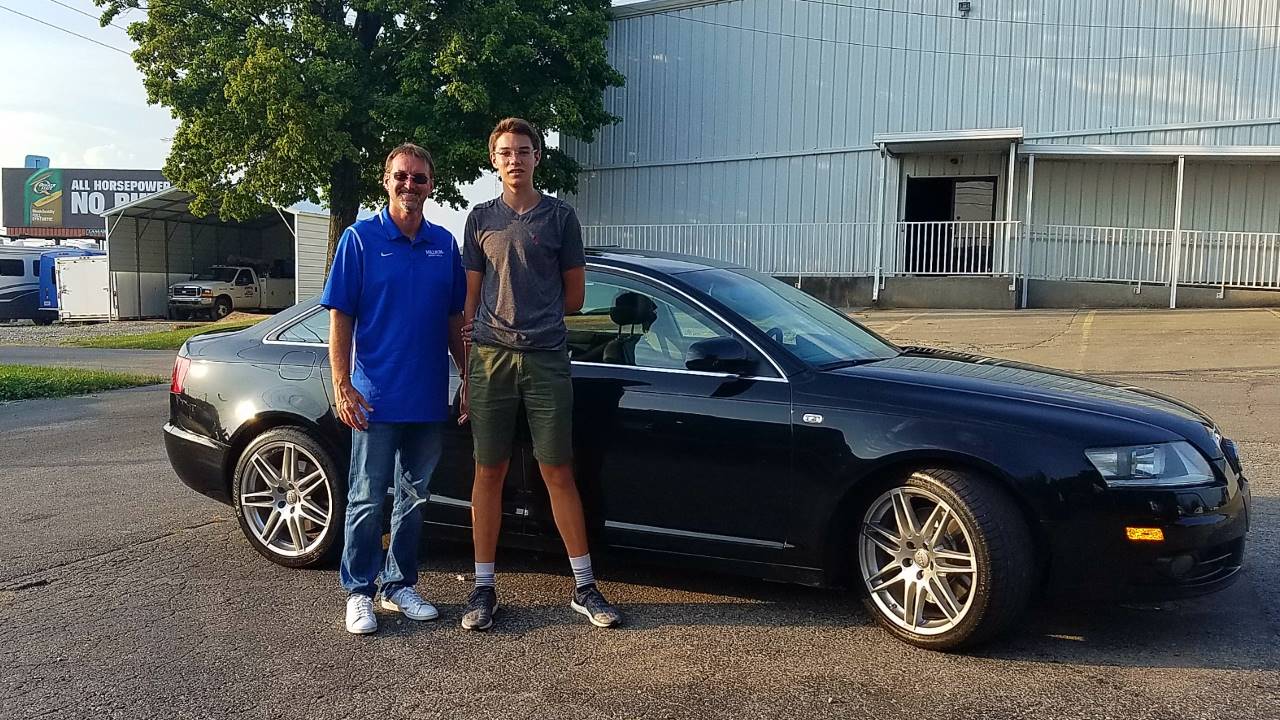 C CRAWFORD . PLAINFIELD . IN . 7/21/2017
THIS WAS THE BEST EXPERIENCE I HAVE EVER HAD BUYING A VEHICLE! AWESOME PLACE AND VERY INTELLIGENT, KNOWLEDGEABLE CAR GUYS!!!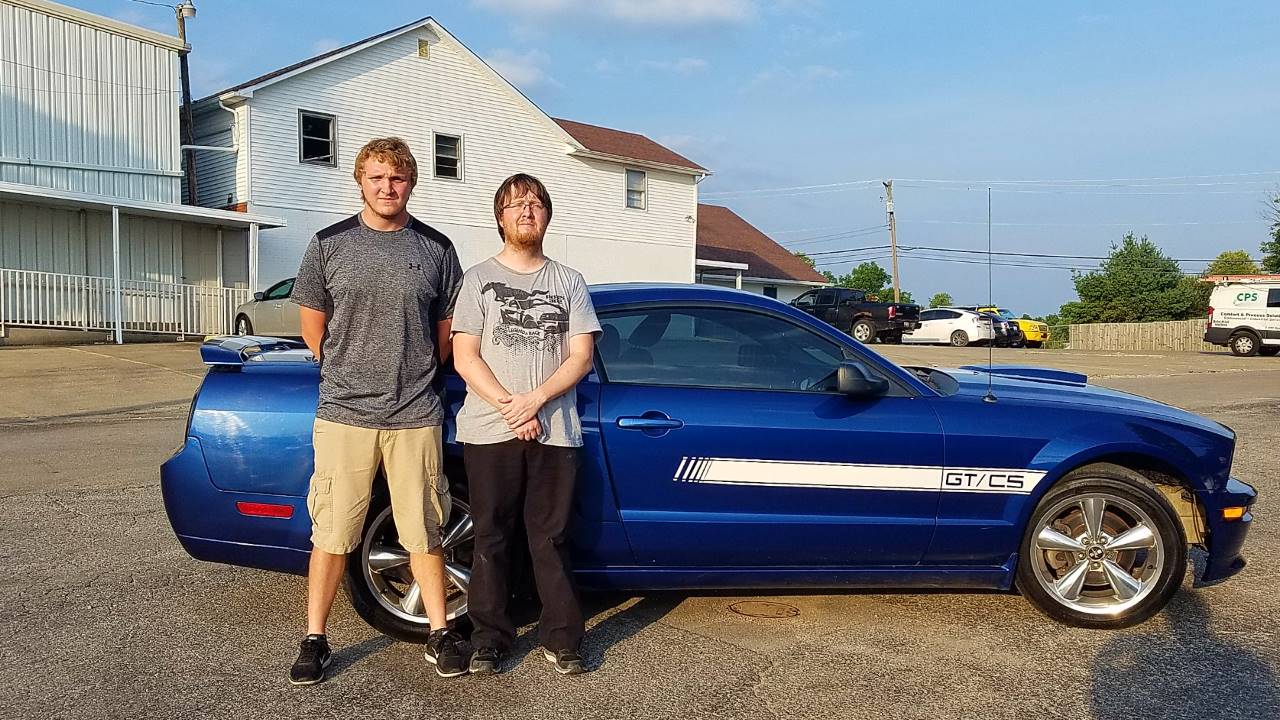 MR. MATTHEW BRAMLETT FROM E-TOWN, KY 7/21/17
Enjoyed our experience at Digital Auto. They were attentive to my needs and did a great job listening to what I really needed out of my car buying experience. Great People!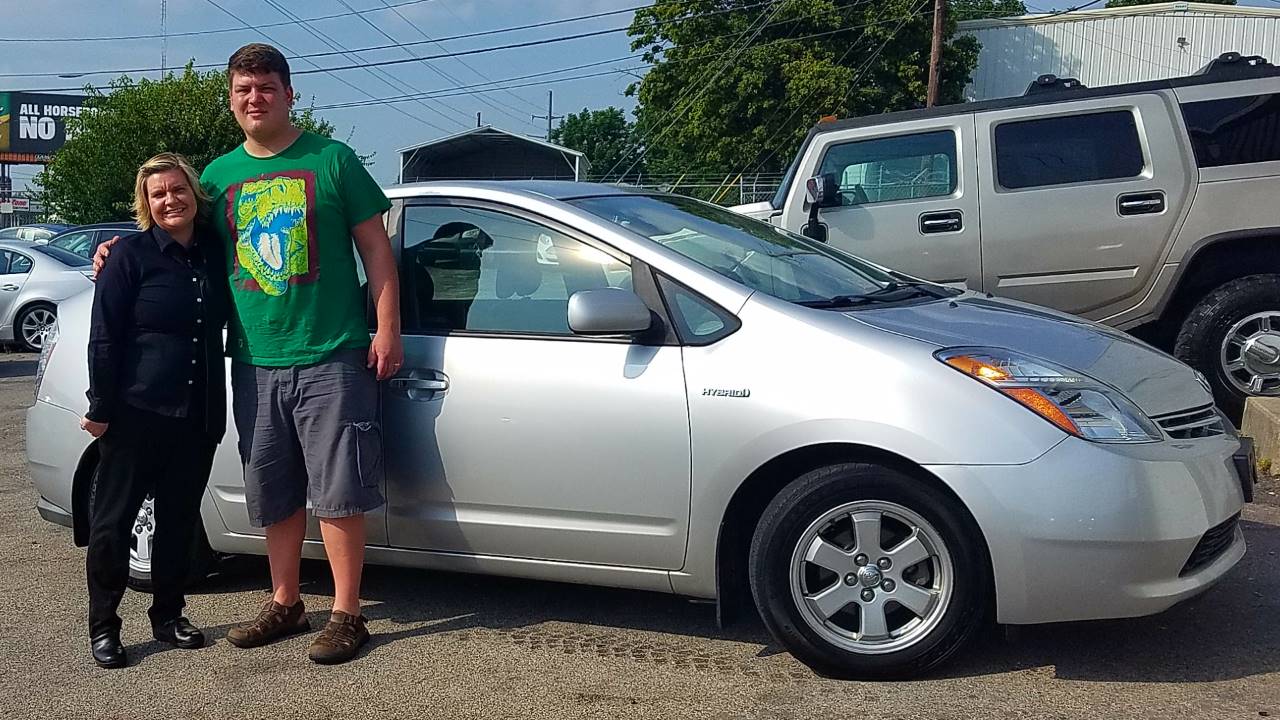 MR. JACOB & ELIZABETH HALL LEX, KY
quick and friendly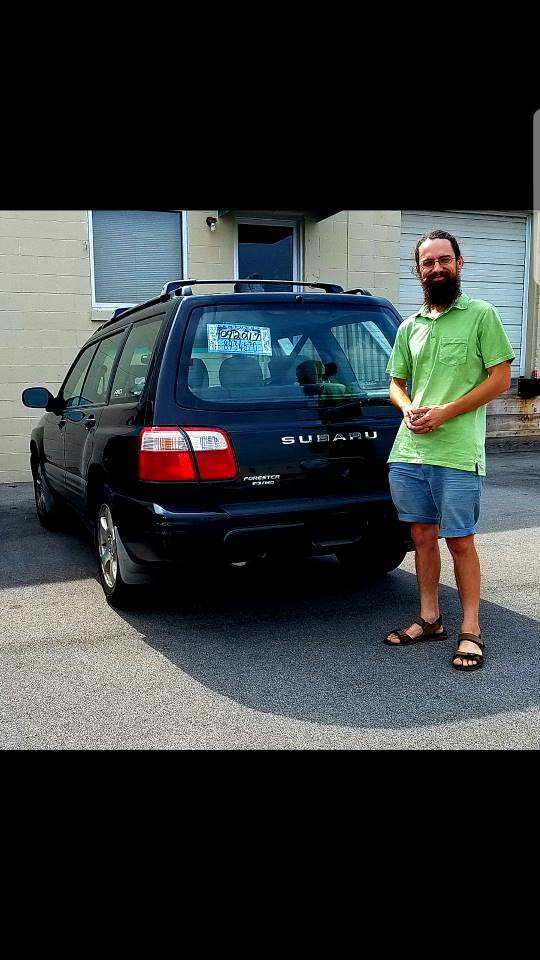 MR. JACOB HAMRICK FROM BEREA , KY 7/20/2017
Great deal, very friendly and proffessional service.
Jacob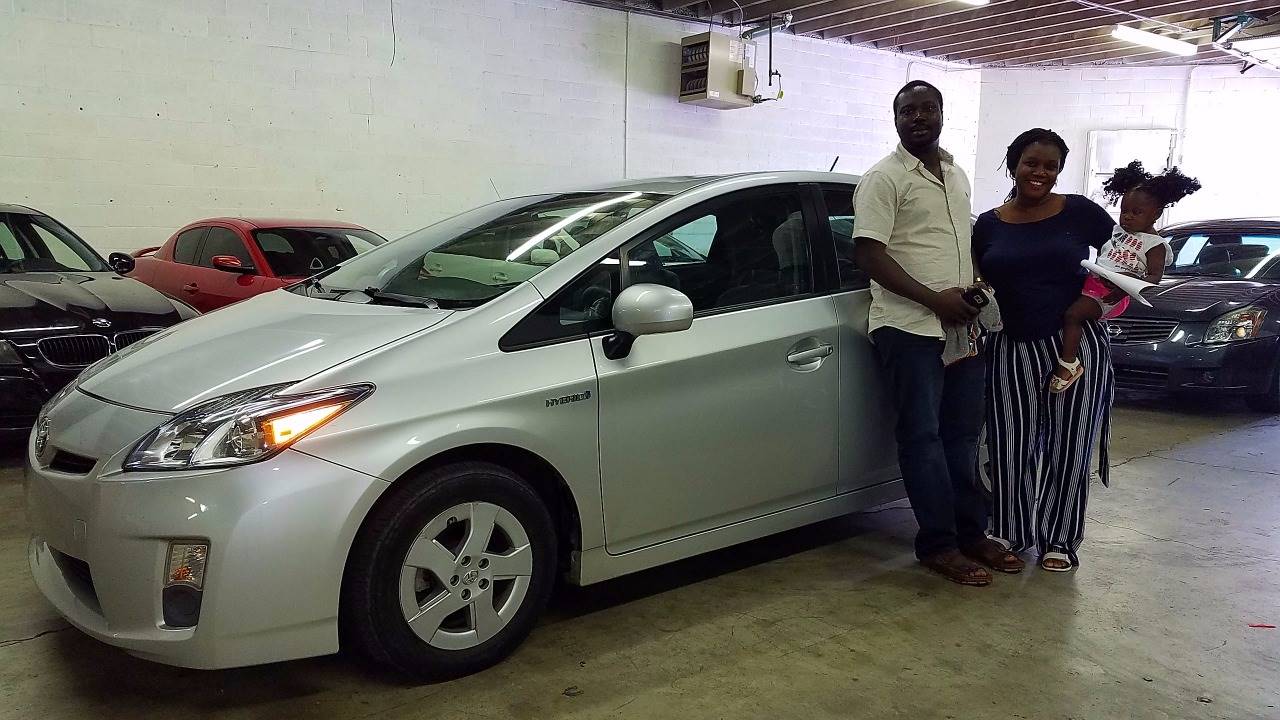 OLALEKAN ADEJUMO , INDIANAPOLIS , IN , 7/17/2017
Great deal all the way around . This staff Know what they are doing , Very confidant in what they do , know the car Business inside out !!!!! .
Thank you JIMMIE , Thank you SARAH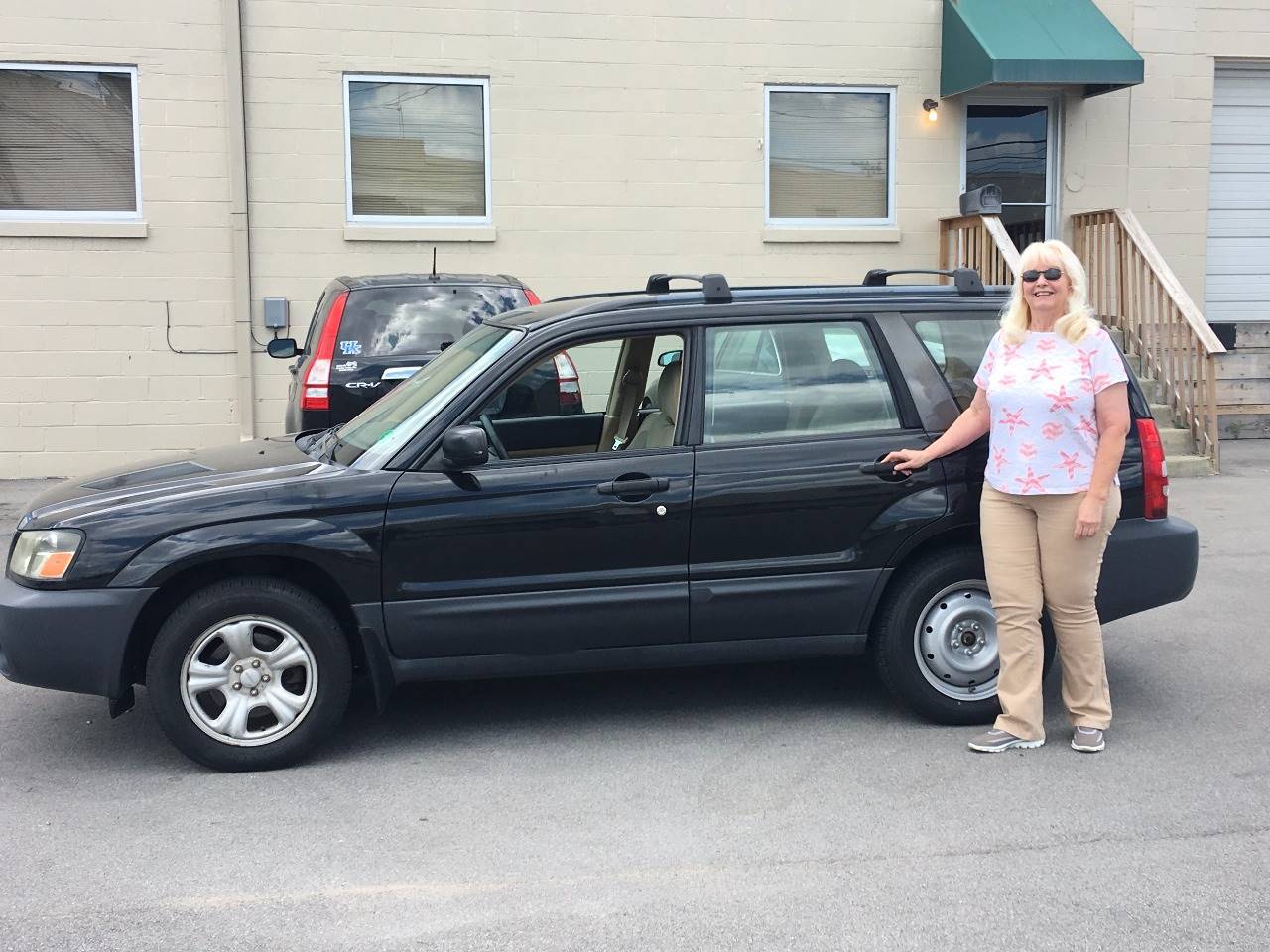 HELEN HALL , SADIEVILLE , KY , 7/16/2017
FRIENDLY STAFF JIMMY AND JOHN WERE VERY HELPFUL IN MY PURCHASE AND MIKE WAS VERY ACCOMMODATING IN MEETING ME ON A SUNDAY, EVEN THOUGH THE OFFICE WAS TECHNICALLY CLOSED. A NICE CAR AT A VERY REASONABLE PRICE. I APPRECIATE YOUR ASSISTANCE ON MY PURCHASE.
HELEN HALL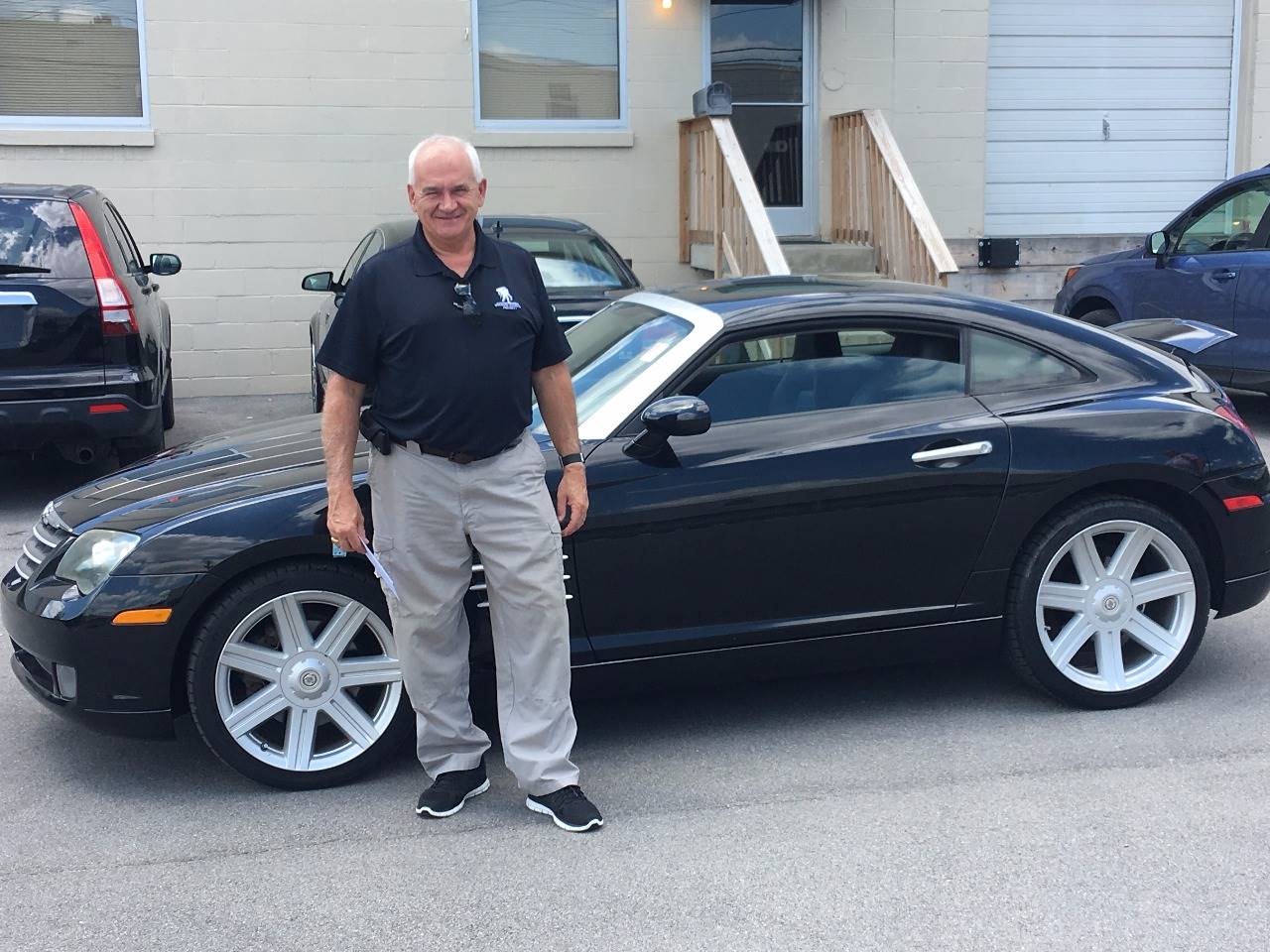 STEVE ARD E.TOWN , KY , 7/16/2017
JUST PURCHASED MY DREAM CAR AT THE LOWEST PRICE I HAVE SEEN ANYWHERE. DRIVES LIKE A DREAM. THANKS MIKE, I APPRECIATE YOUR HELP.
STEVE ARD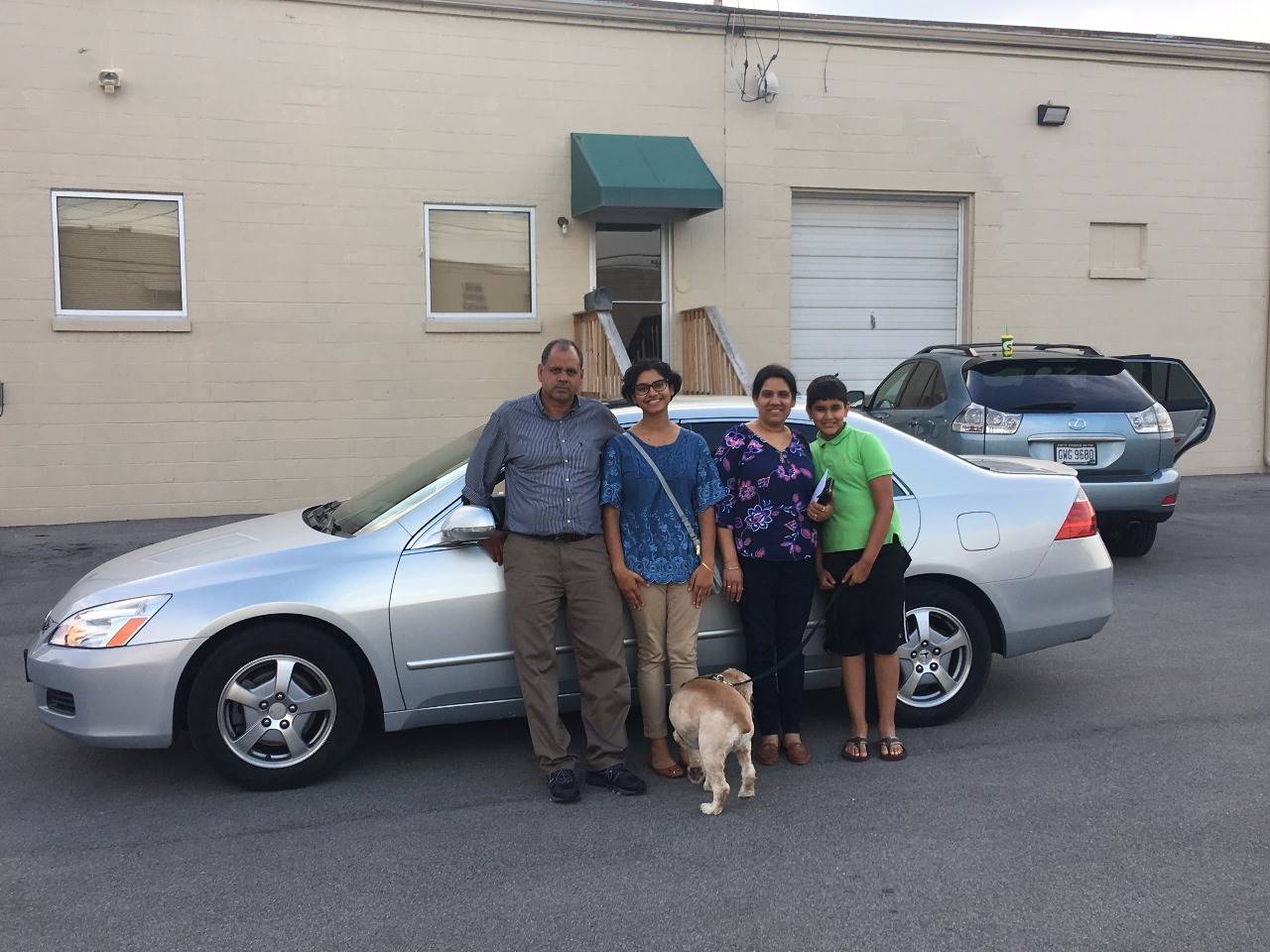 DHIRENDRAK PANDEY , MASON , OH , 7/15/2017
Everyone was more than willing to help us out. We got a great car for a great price; they really helped us out here. I reccomend it !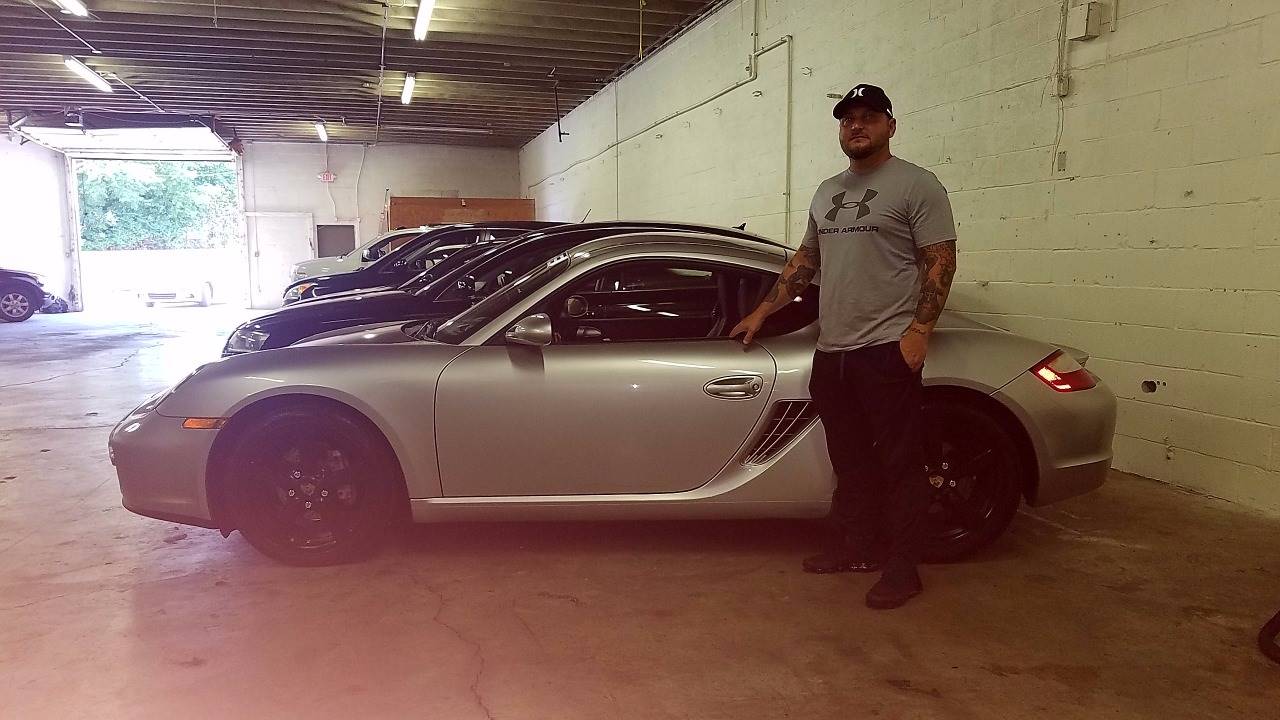 MR. DUSTIN COFFEY FROM ASHLAND KY. 7/14/2017
KILLER CAR! GREAT SERVICE! AND PRICED WELL BELOW MARKET...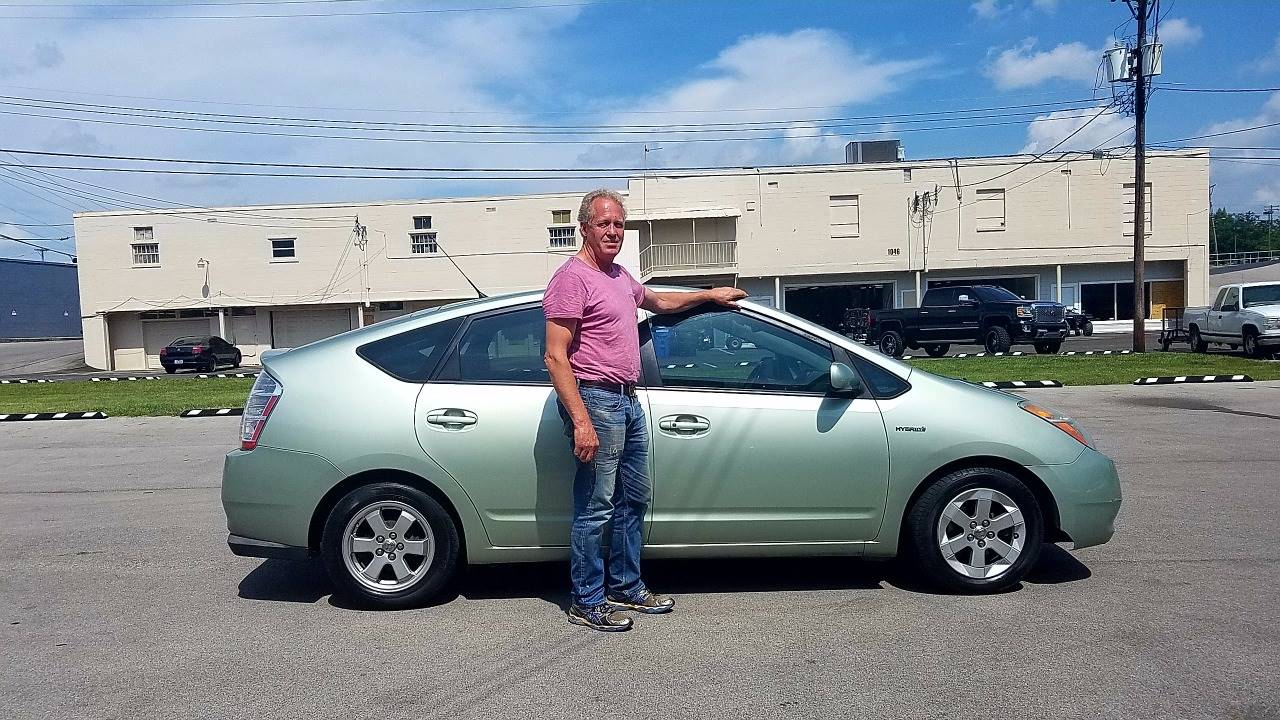 WILHELM SCHOEMAN VERSAILLES , KY ,7.13/2017
GREAT CAR, GREAT DEAL , GREAT PEOPLE. VERY COURTEOUS VERY PROFRSSIONAL ATMOSPHERE AND VERY LAID BACK AT THE SAME TIME!!! THANK YOU SARAH FOR GETTING ALL MY INFO STRAIGHT BEFORE I ARRIVED AT THE DEALERSHIP!!!
MR. & MRS. WATSON LOUISVILLE, KY. 7/12/17
AWESOME PLACE, AWESOME PEOPLE & AWESOME CARS. WILL BE BACK.
MS. SHENITA WHITLOW /HEIGHTS MICHIGAN 7/12/2017
VERY HONEST UPFRONT PEOPLE! BOUGHT LAND ROVER FOR MY DAUGHTER AND I WILL BE BACK HERE IN A FEW MONTHS TO BUY ONE FOR MYSLEF.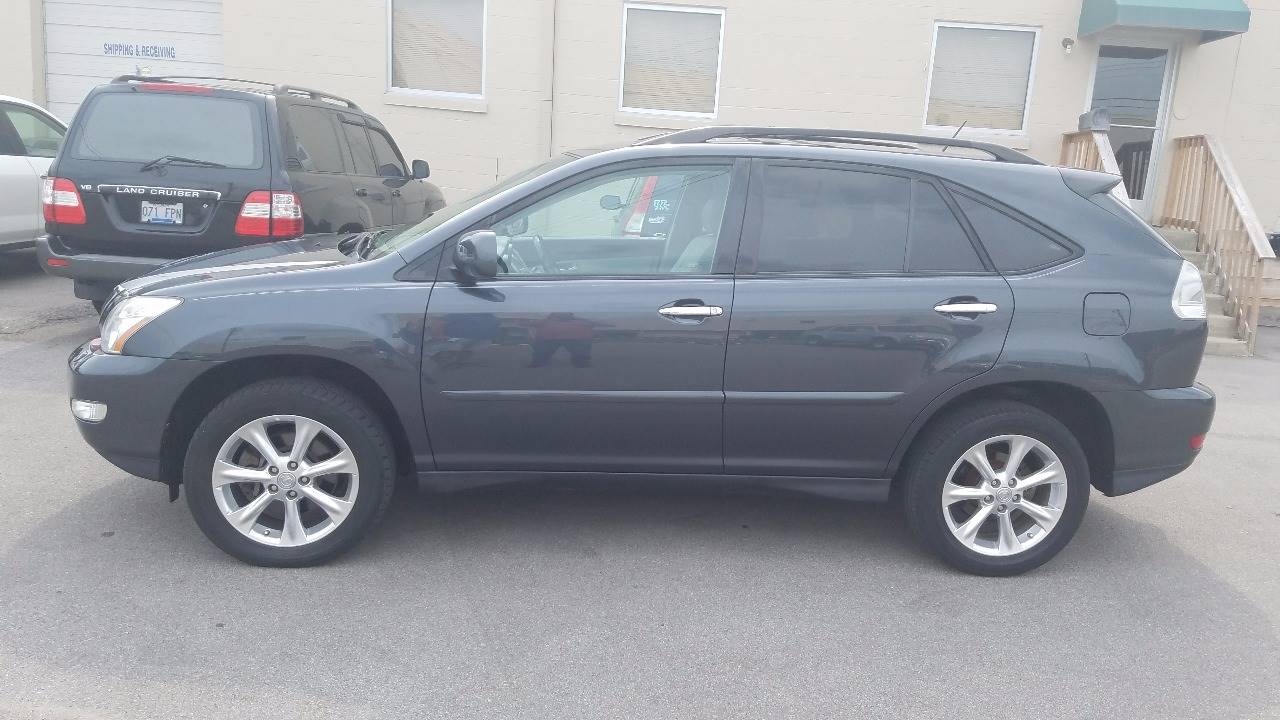 Barbra Higgins London, KY 7/11/17
Excellent deal, and easy to work with. Car was road ready and was clean and detailed properly. Great group of guys and will do business with again.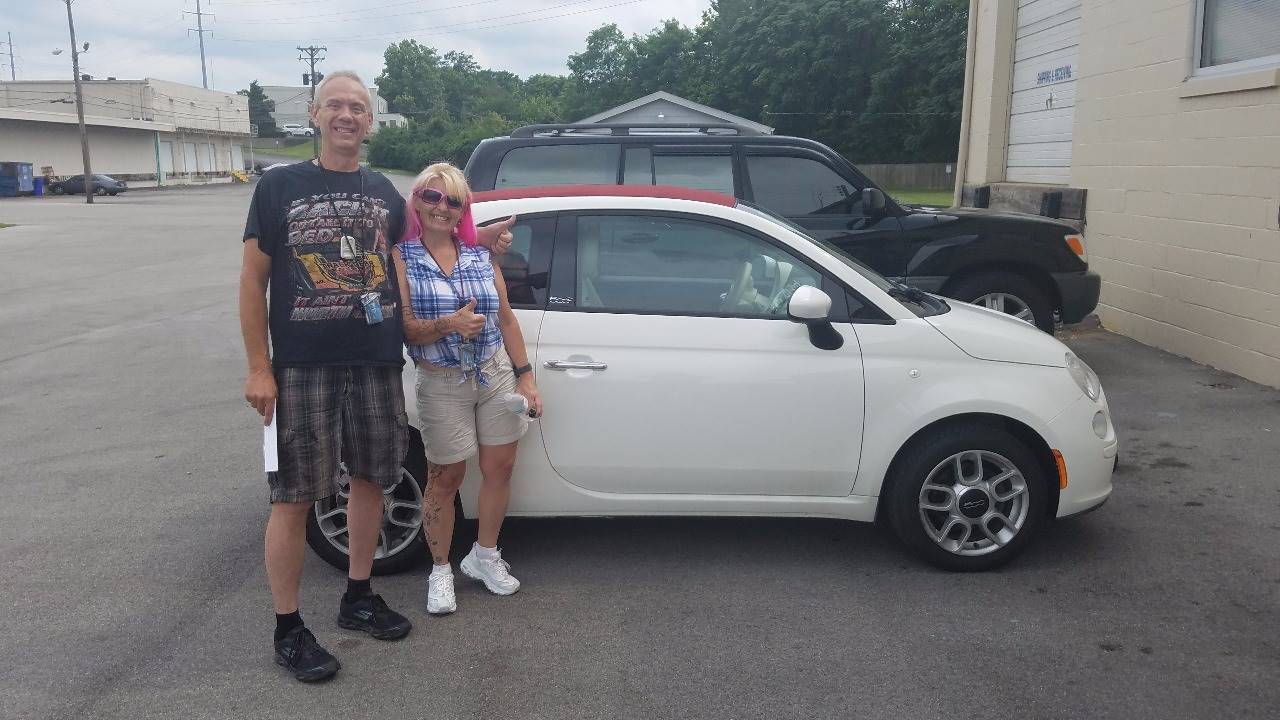 We got exactly what we came for and with a great expirence! Mike was a great and we would recommend to anyone.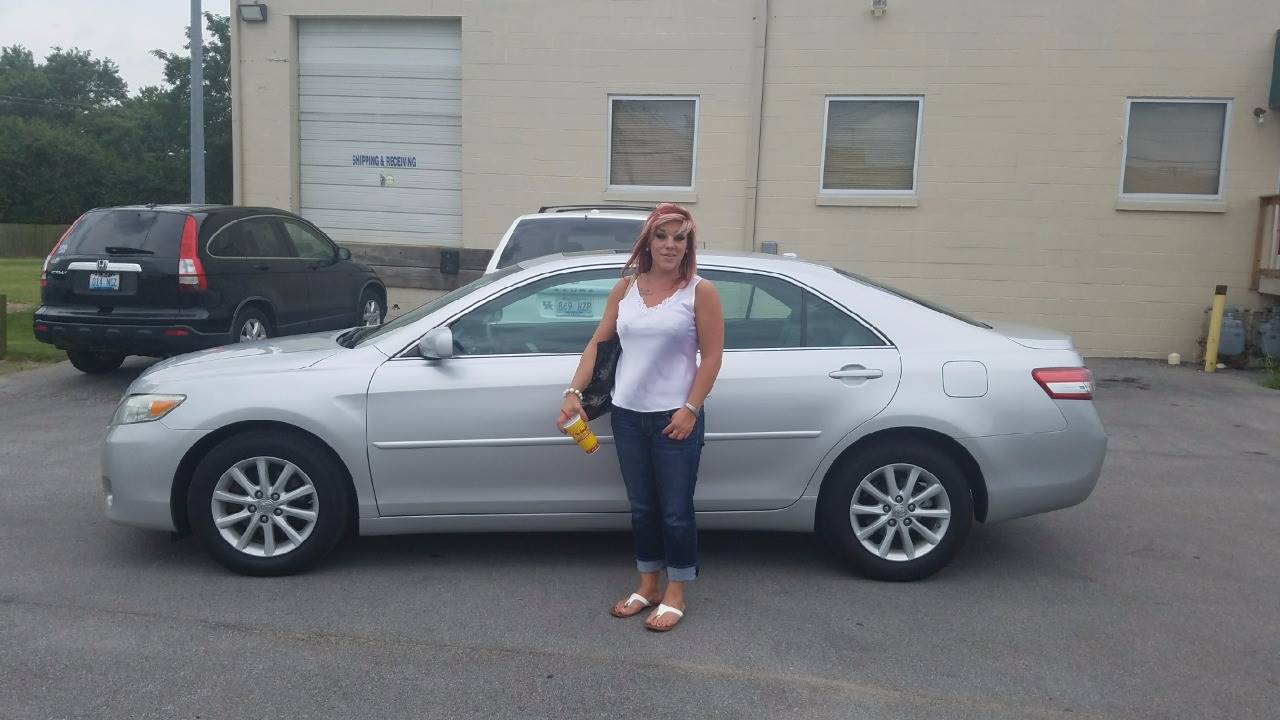 VICKIE S SETTLES , WILLIAMSBURG , KY . 7/11/2017
Good Service.Would buy agin from them.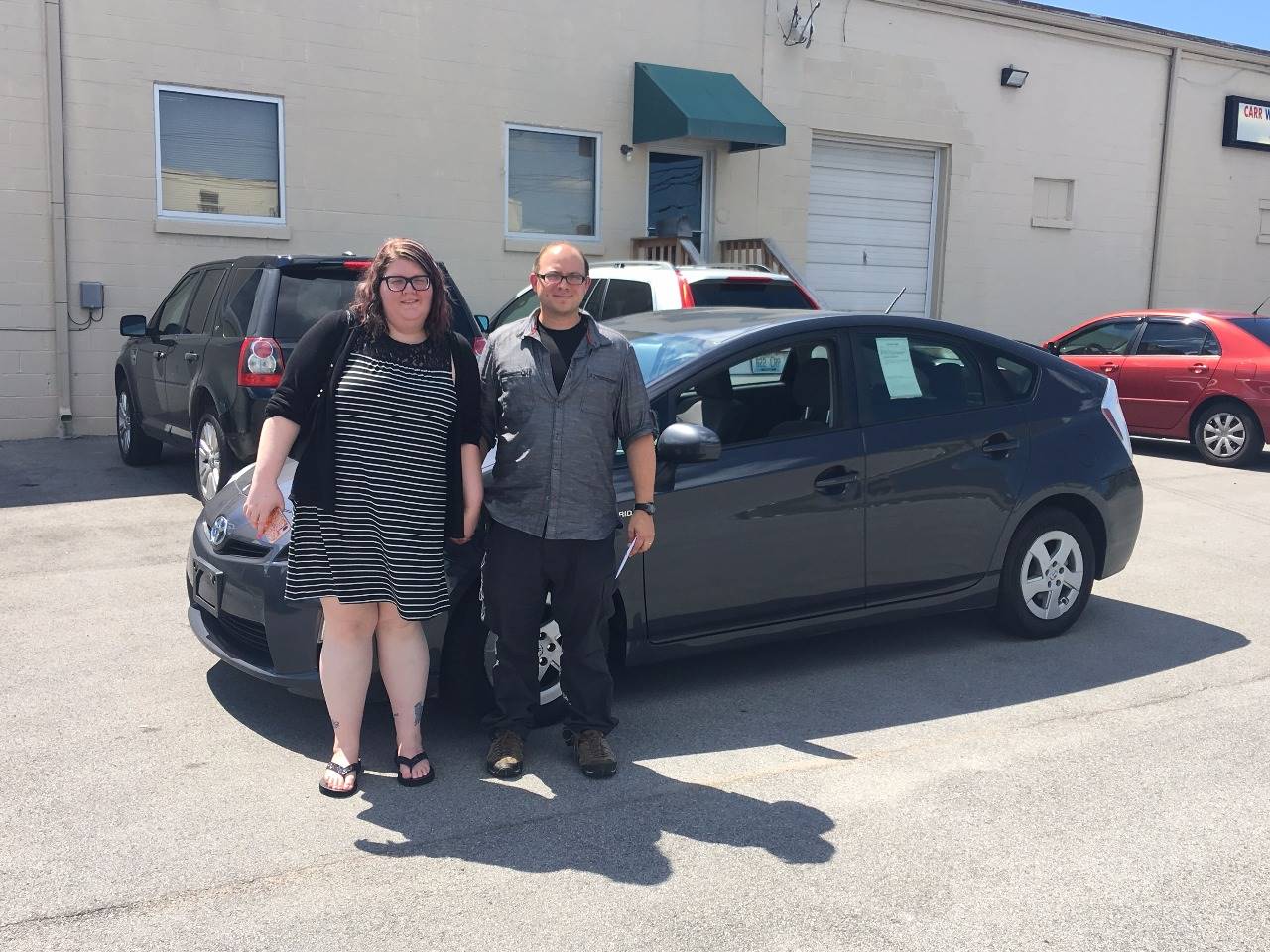 PAUL SELLERS LOUISVILLE , KY , 7/9/2017
GOOD SERVICE. ANSWERED ALL QUESTIONS AND WAS HONEST ABOUT THE VEHICLE. WOULD RECOMMEND TO ANYONE, VERY SATISFIED WITH OUR EXPERIANCE.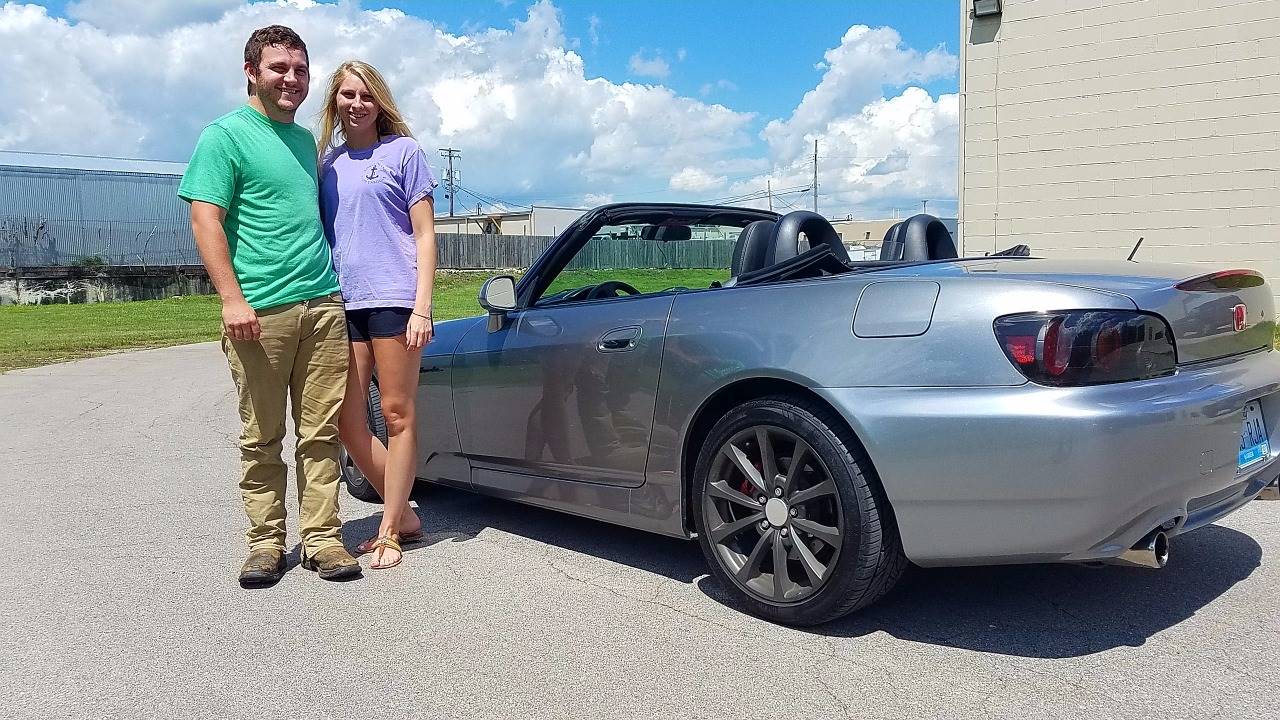 Mr. Evans & Ms. Danielle from Richmond Ky. 7/8/17
been a real adventure here but amazing deal and amazing people. love our new ride!!!!!!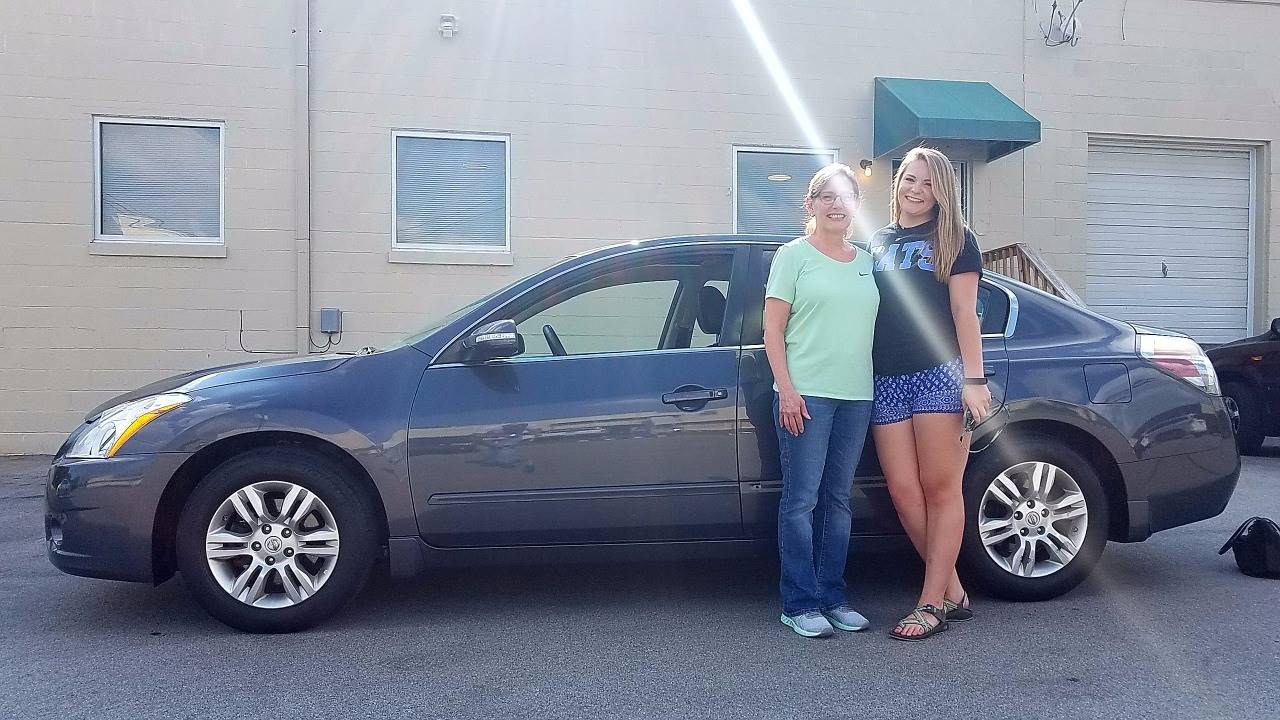 KATHERINE RITTER LEXINGTON , KY , 7/7/2017
Great first car buying experience! The team was very nice and easy to work with and made sure to accommodate our needs! We will come back again! Thanks Mike and Jimmy!!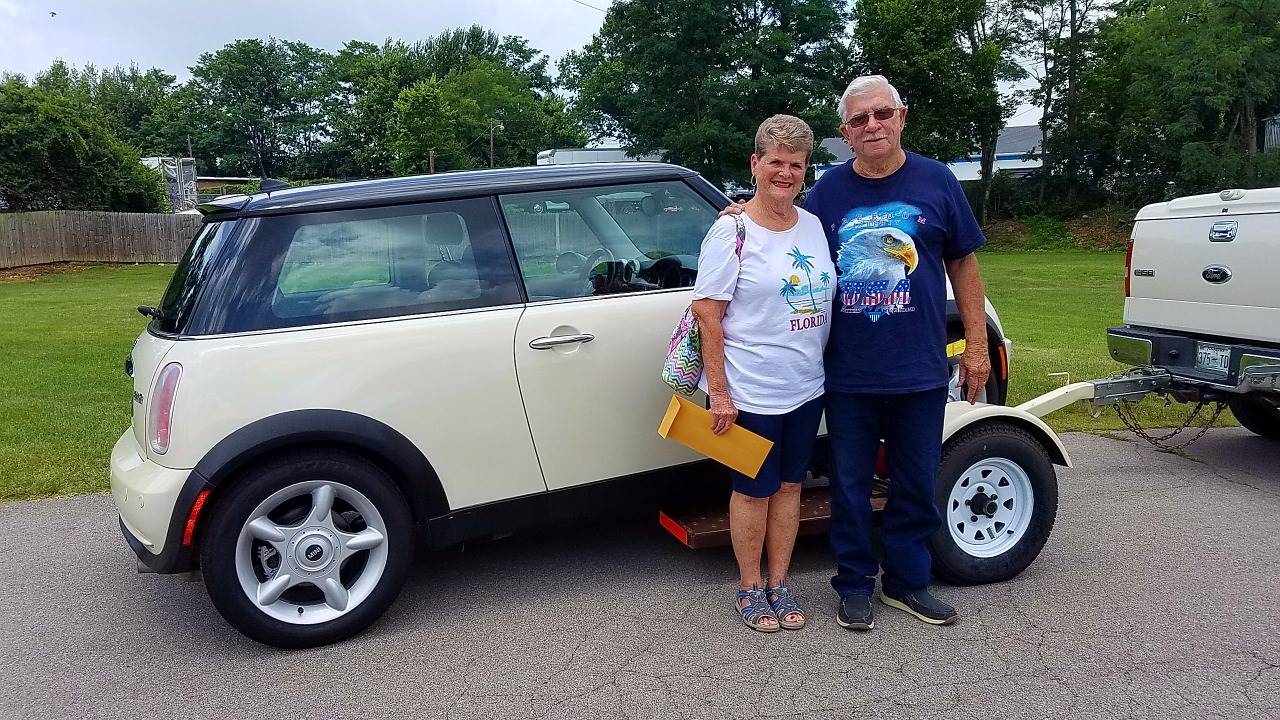 MR. & MRS. RUSSELL FROM TENNESSEE 7/7/2017
Thanks for a great sale, took time to listen and worked with us. If you need a used vehicle come see them....Thanks again guys.....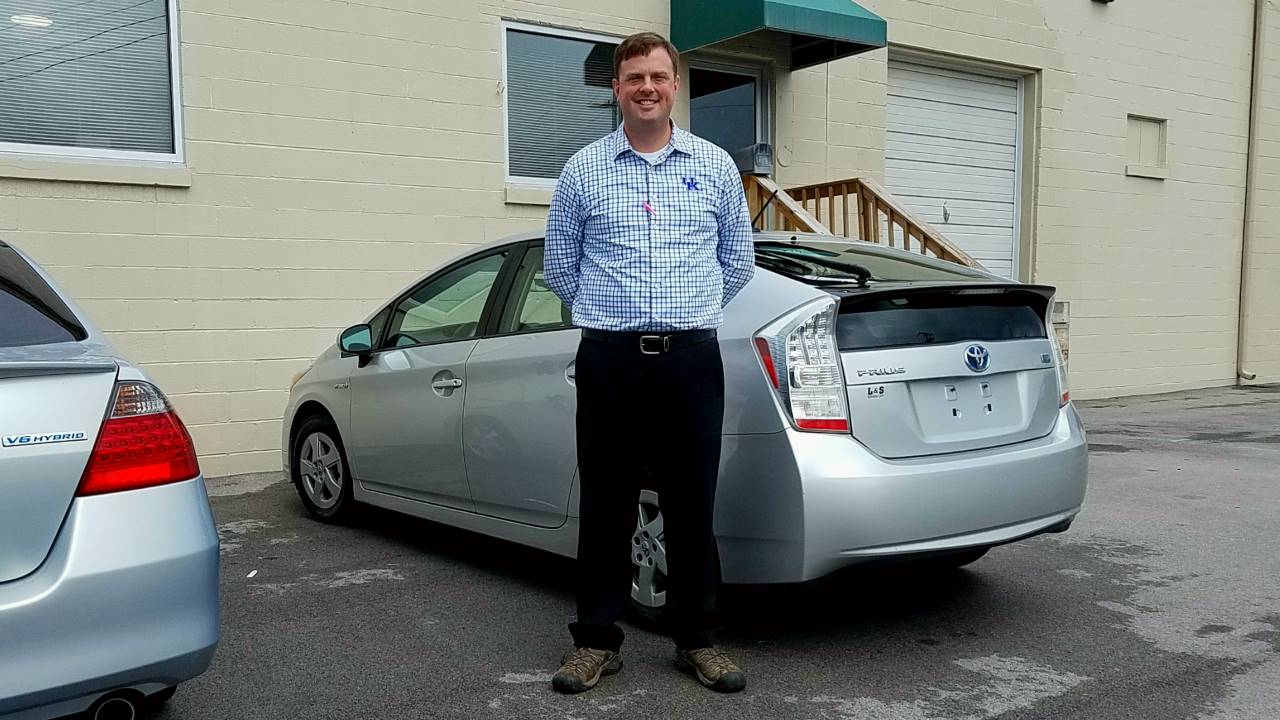 MR. JORDAN ARTHUR RICHMOND, KY 7-6-2017
THE TEAM WAS GREAT TO WORK WITH. THEY MADE SURE I FOUND THE VEHICLE I WANTED AT A REASONABLE PRICE. MIKE AND JIMMY ARE VERY FRIENDLY AND AT NO MADE ME FEEL ANY PRESSURE TO BUY.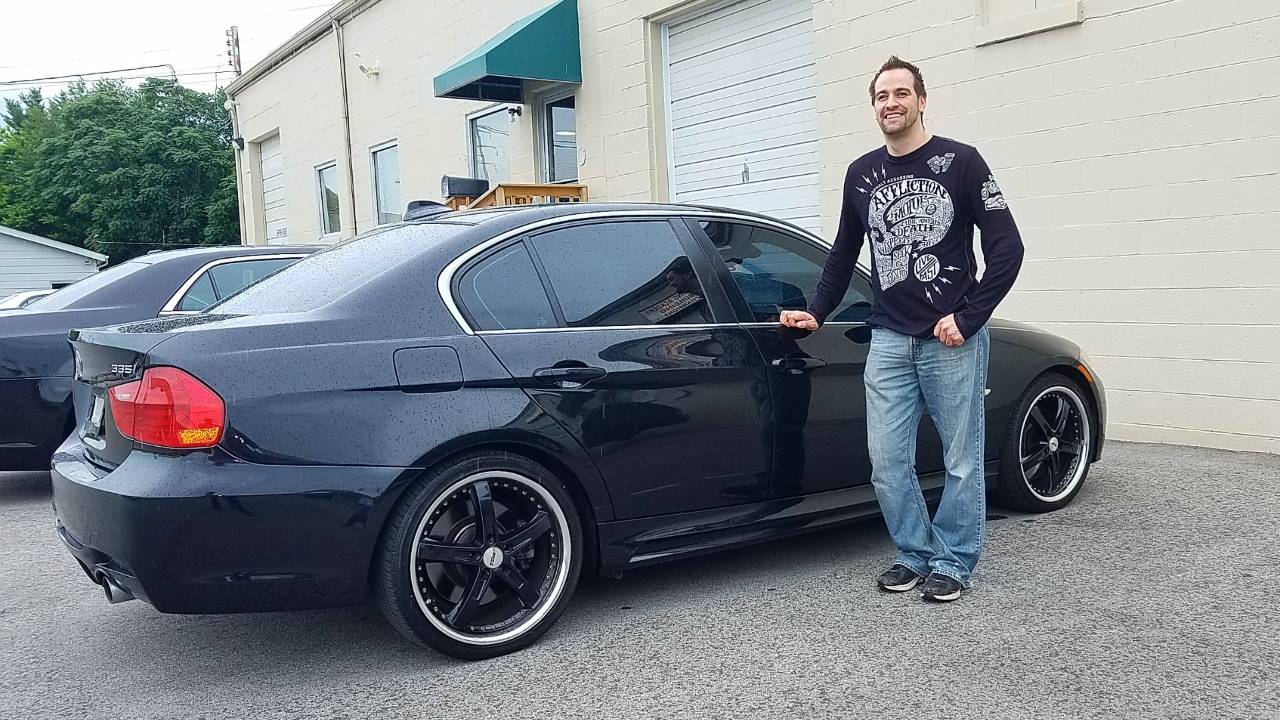 MR. JACK CARTER FROM PEWAMO, MI 07/05/2017
CAME ALL THE WAY DOWN HERE FROM PEWAMO MICHIGAN! DISCUSSED ALL DETAILS BEFORE I GOT HERE AND WHEN I ARRIVED MIKE WAS EXACTLY RIGHT! NO HASSLE NO HAGGLE AND NOW IM HEADED TO PEWAMO NORTH BOUND 75! THANKS JIMMIE FOR DOING MY PAPER WORK SUPER FAST. THANK YOU MIKE!!!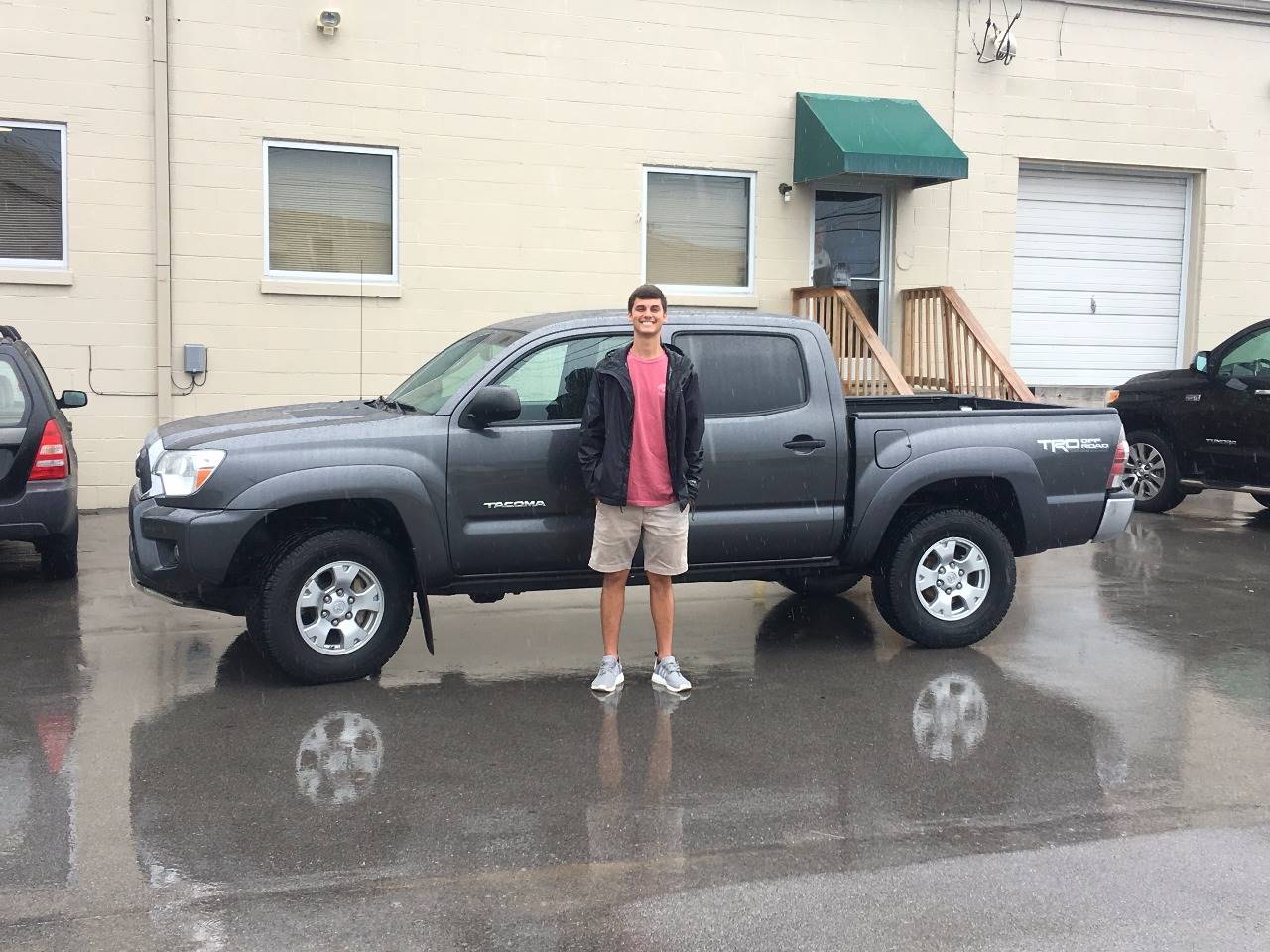 DUNCAN BENNETT , WINCHESTER KY , 7/4/2017
I HAD GREAT EXPERIENCE BUYING THE TRUCK. MIKE IS SUPER FRIENDLY AND I WAS SATIFIED WITH OUR DEAL. I WOULD RECOMEND THIS DEALER TO MY FRIENDS. i LIKE THE NO PRESSURE TACTIC AND WAS VERY ACCOMODATING TO US.
THANKS....!!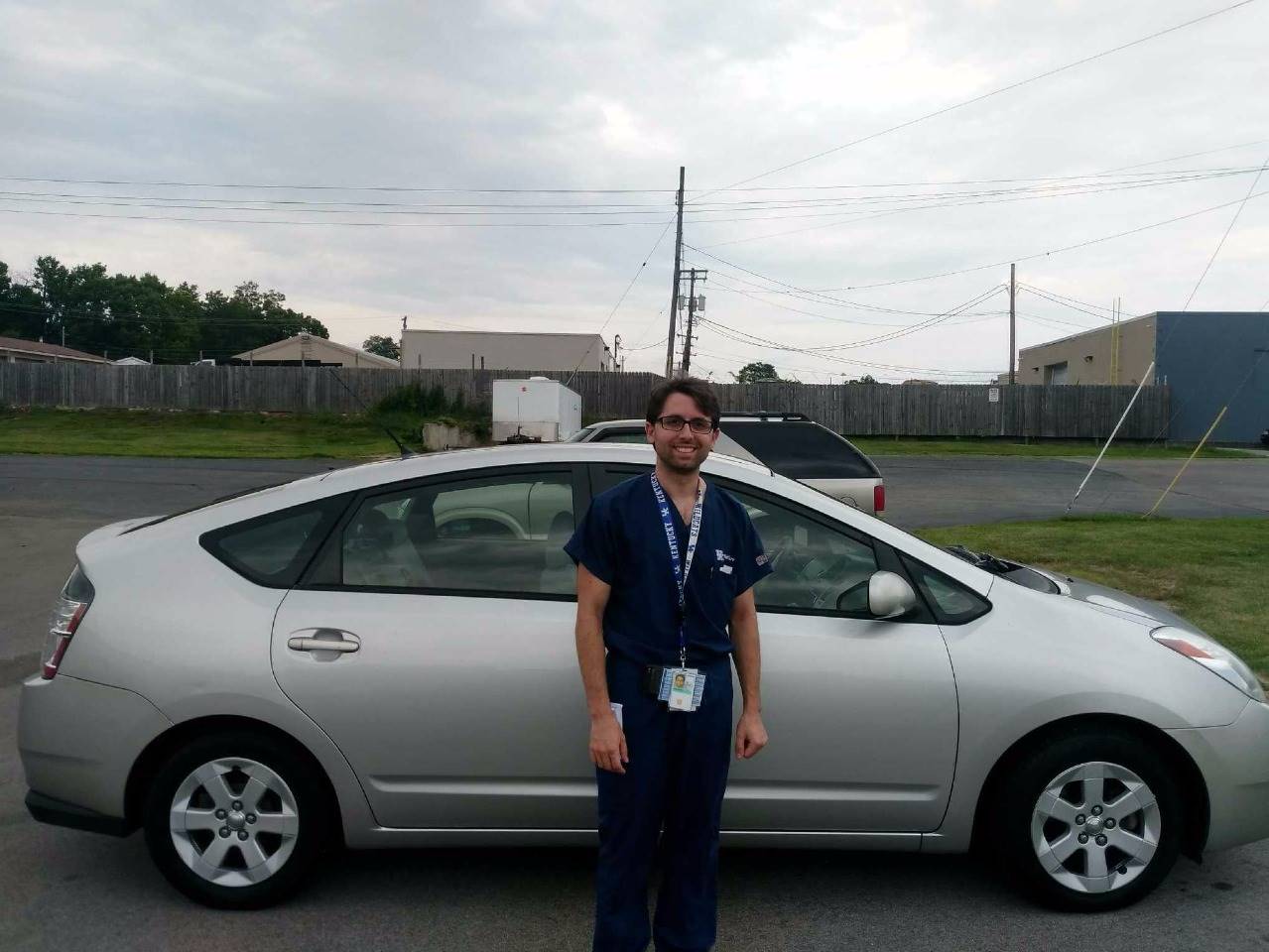 ROBERTO KING , LEXINGTON , KY , 7/3/2017
Overall great experience. No pressure and very easy working with Mike and Jimmie. They go over the vehicles to make sure they are in good condition prior to drive off. THey had replaced a battery cell in the prius I bought prior to drive off. I would recommend them to anyone looking for a used car.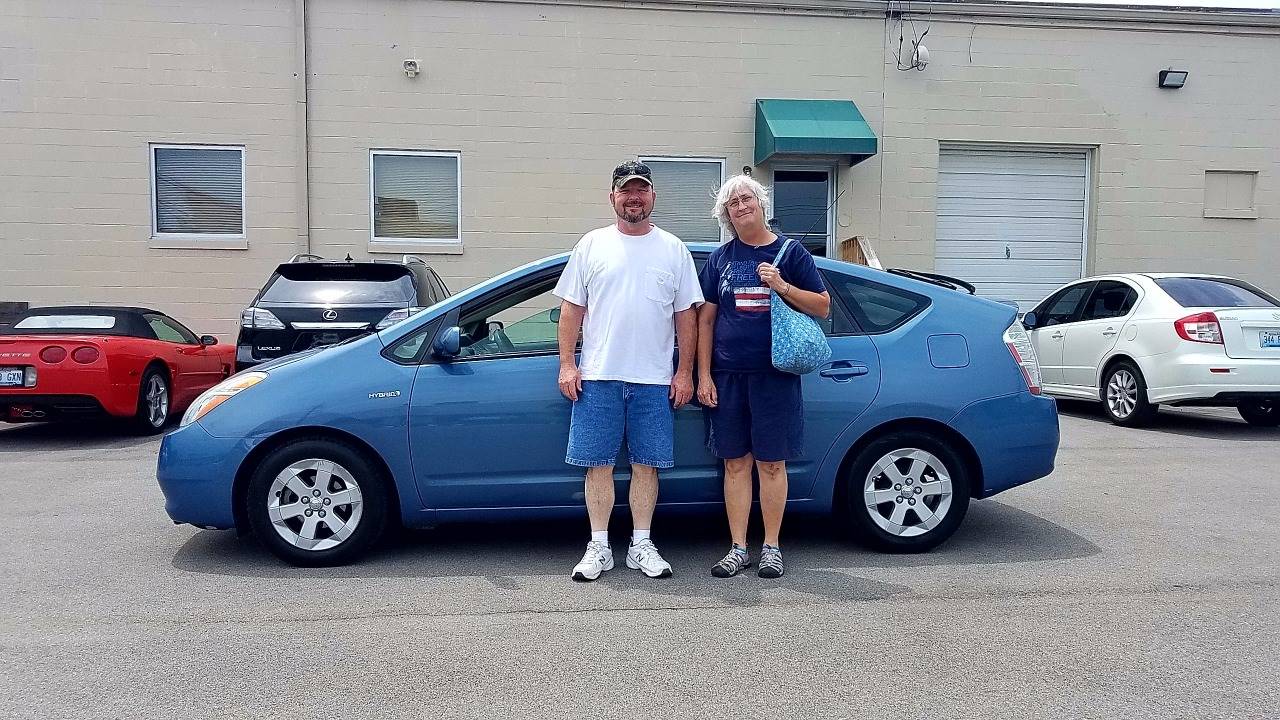 MR DAVIDSON , HARDINSBURG INDIANA , 7/3/2017
THANKS FOR THE TOYOTA. GREAT CAR FOR THE MONEY. SRAIGHT UP DEALER.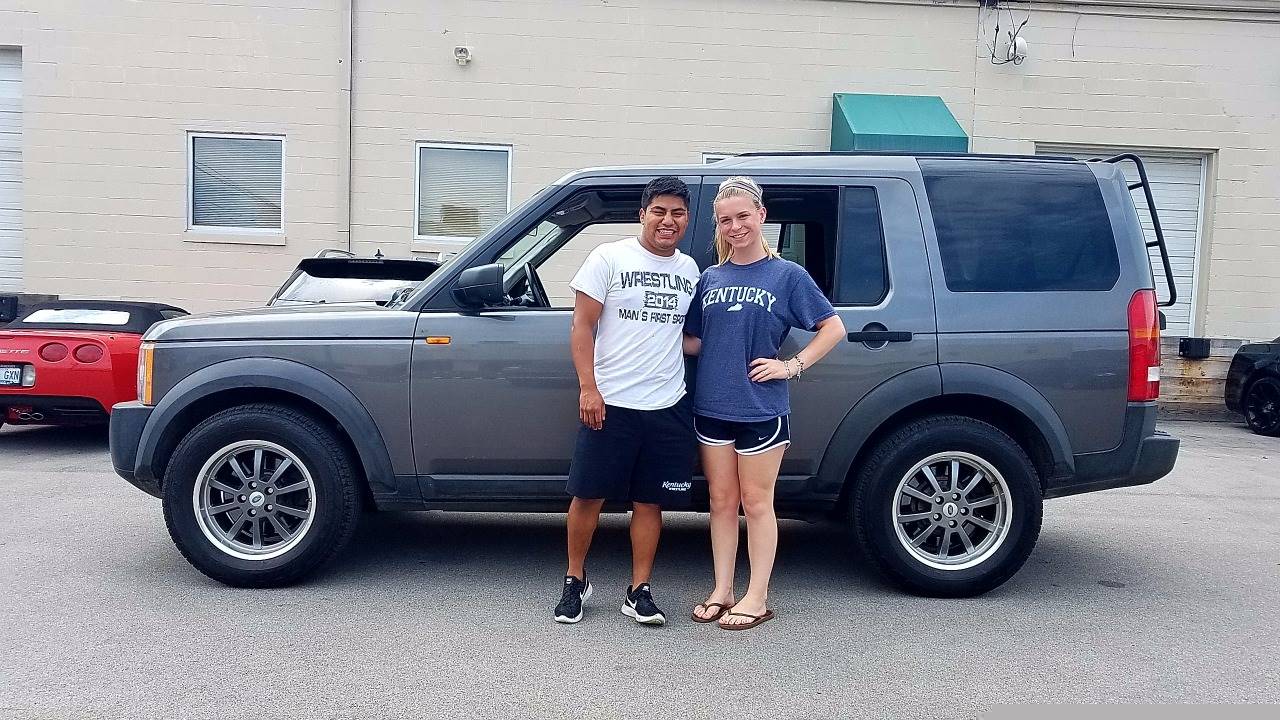 ANGEL VASQUEZ , LEXINGTON , KY 7/3/2017
Jimmie and Mike were wondeful to work with! Honest and easy to deal wth. Highly satsfied with the transaction.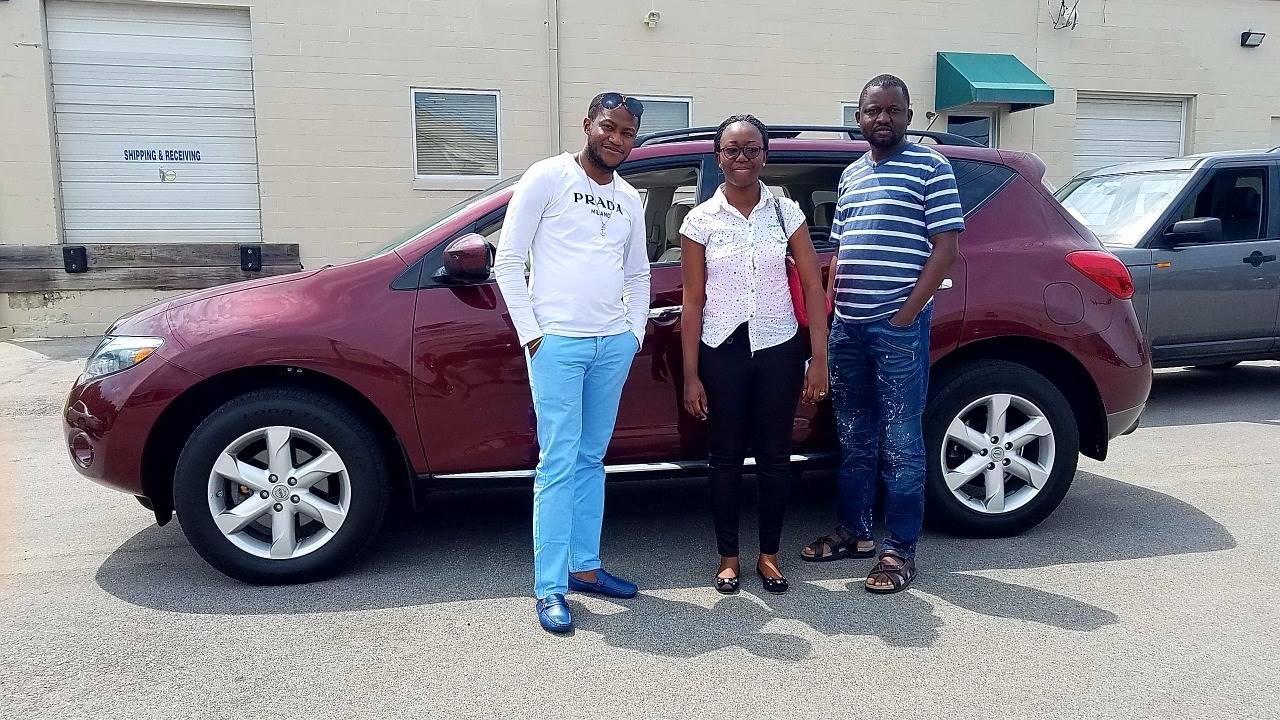 IVAN MASABU , LEXINGTON , KY , 7/3/2017
Great guys, very honest and professional. This is a great place to buy a car. I will definitely be coming back or my next purchase. I am very impressed with my purchase!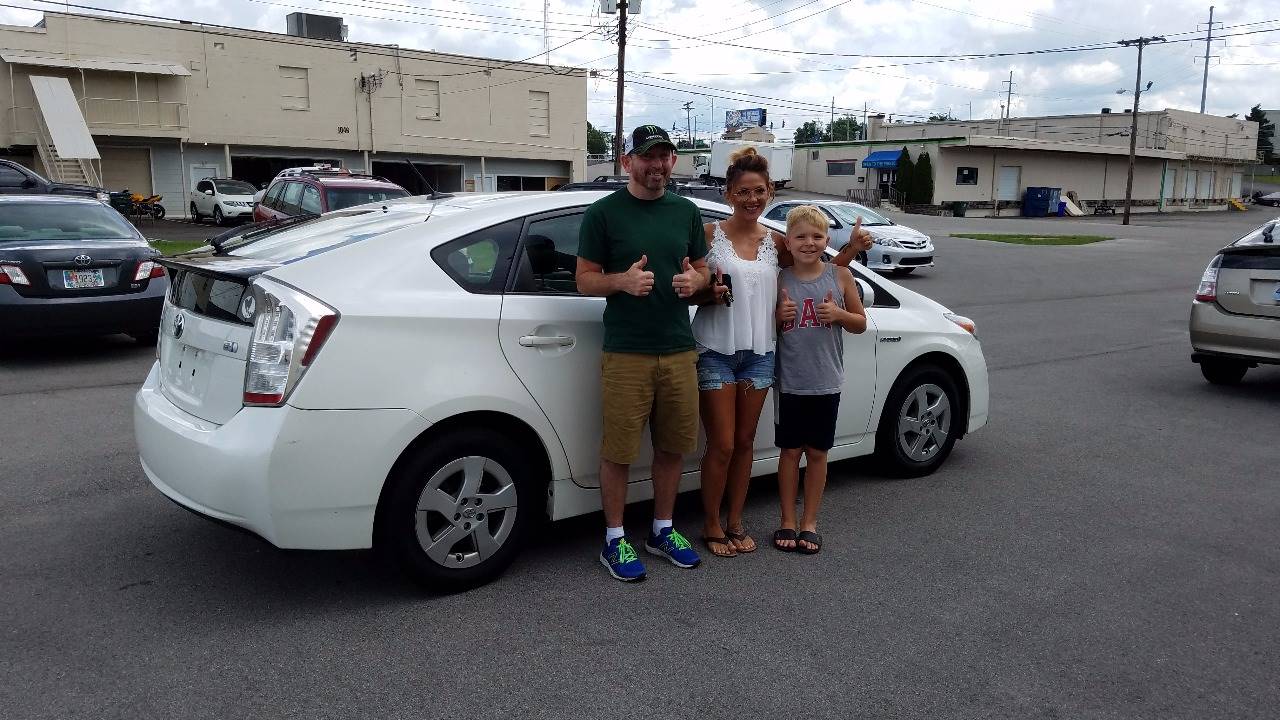 BRIAN JOHNSON , LEXINGTON , KY , 7/1/2017
WE FOUND THE RIGHT CAR AT THE RIGHT PLACE. WE HAD A GREAT CAR BUYING EXPIRENCE.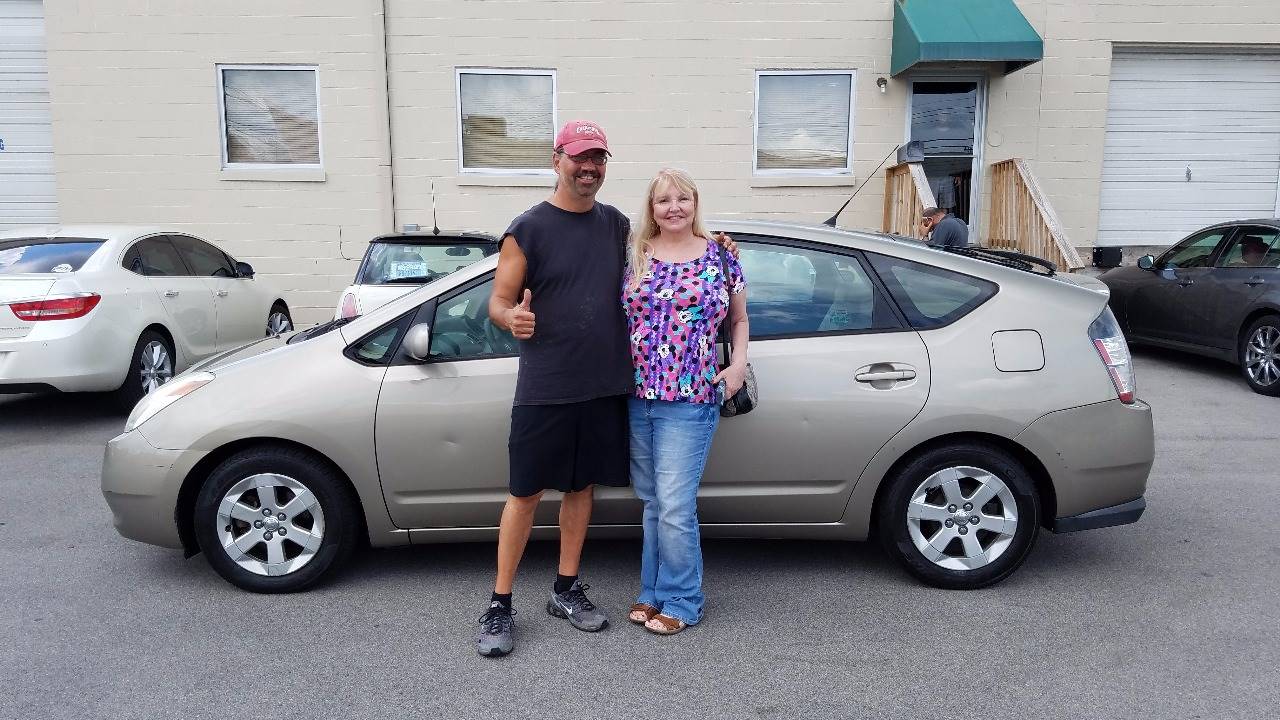 ROBIN THOMPSON , WHEELERSBURG , OH , 7/1/2017
JUST A GREAT CAR BUYING EXPIRENCE ALL AROUND. MIKE TOOK GOOD CARE OF US AN WE ARE VERY HAPPY.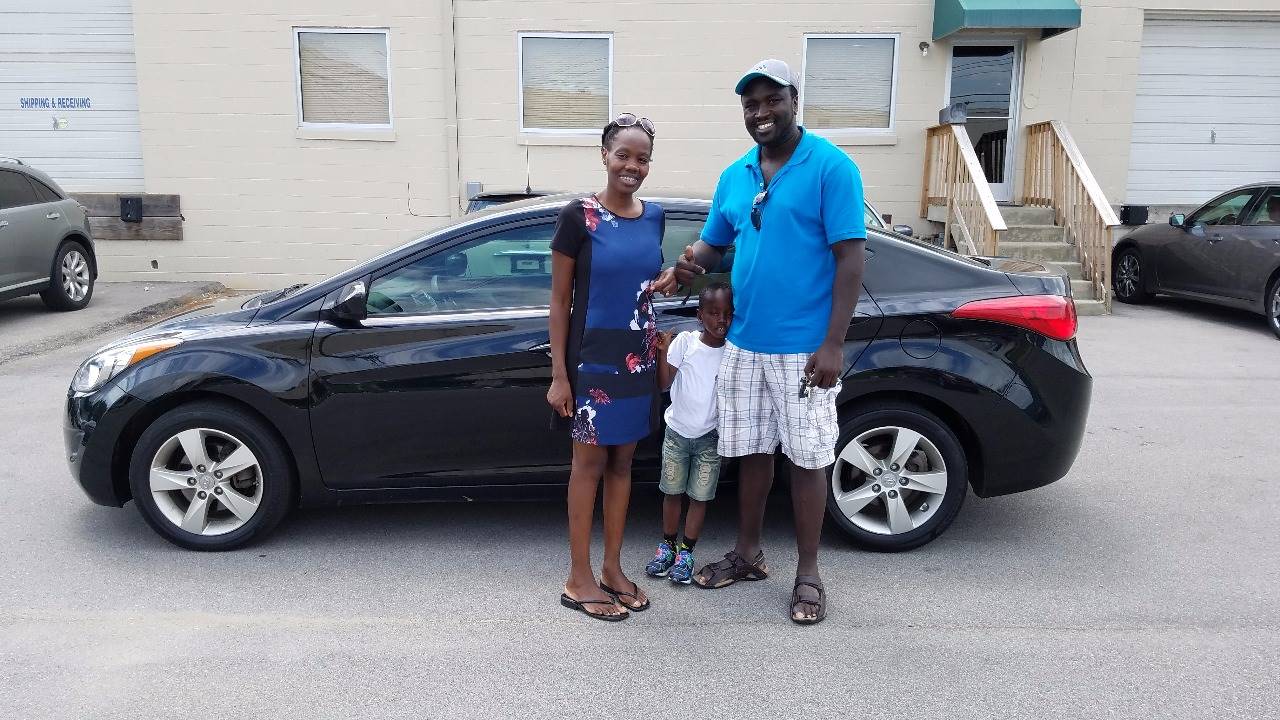 VICTOR KEMBOI , RICHMOND , KY , 7/1/2017
IT WAS A HASLE FREE AND EASY PRICESS. WE LOVE OUR CAR AND PLAN TO BE BACK.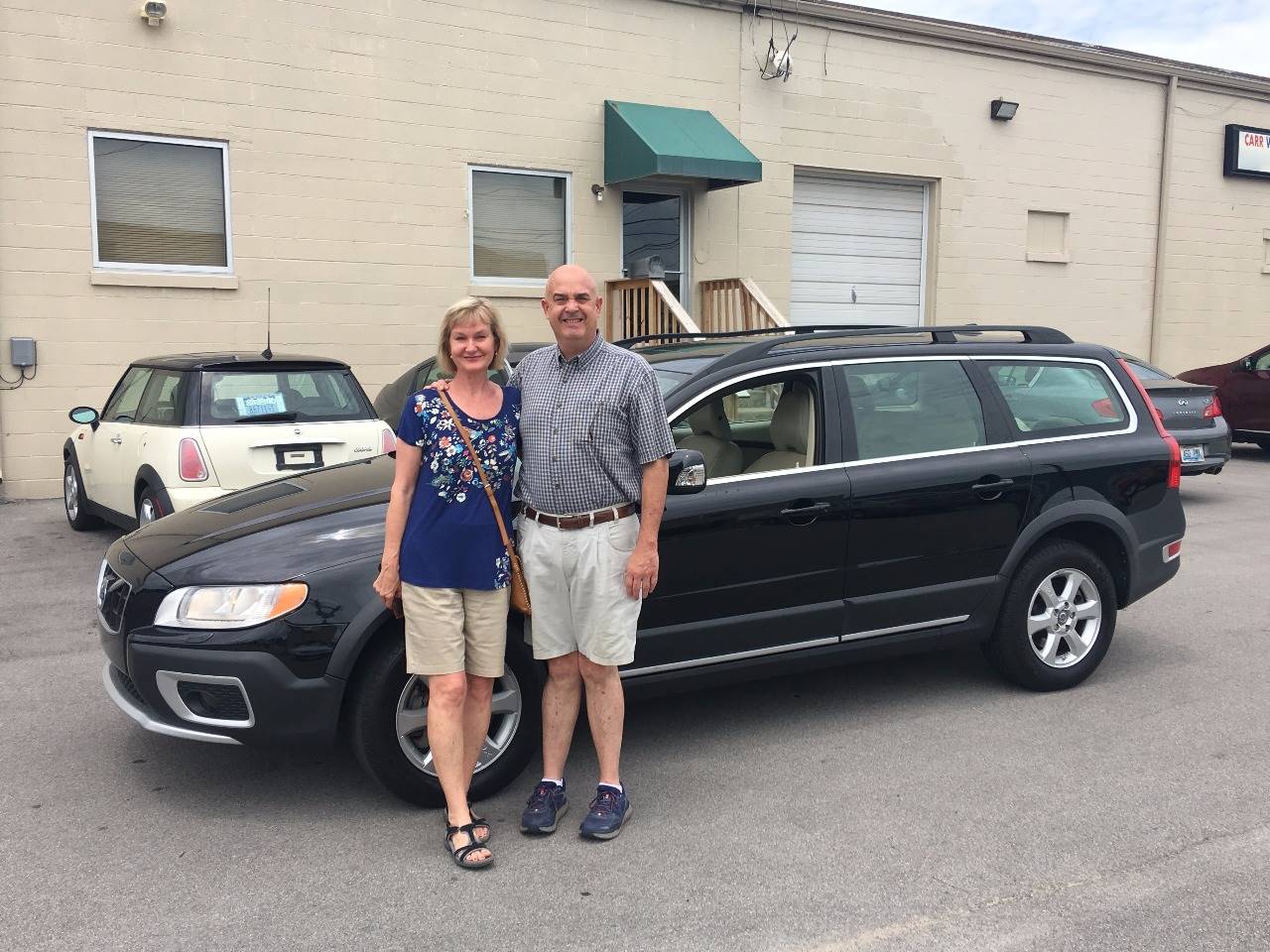 KIMBERLY ELDRIDGE , LEXINGTON , KY , 7/1/2017
WE RECOMEND DIGITAL AUTO TO ANYBODY. MIKE WAS GREAT!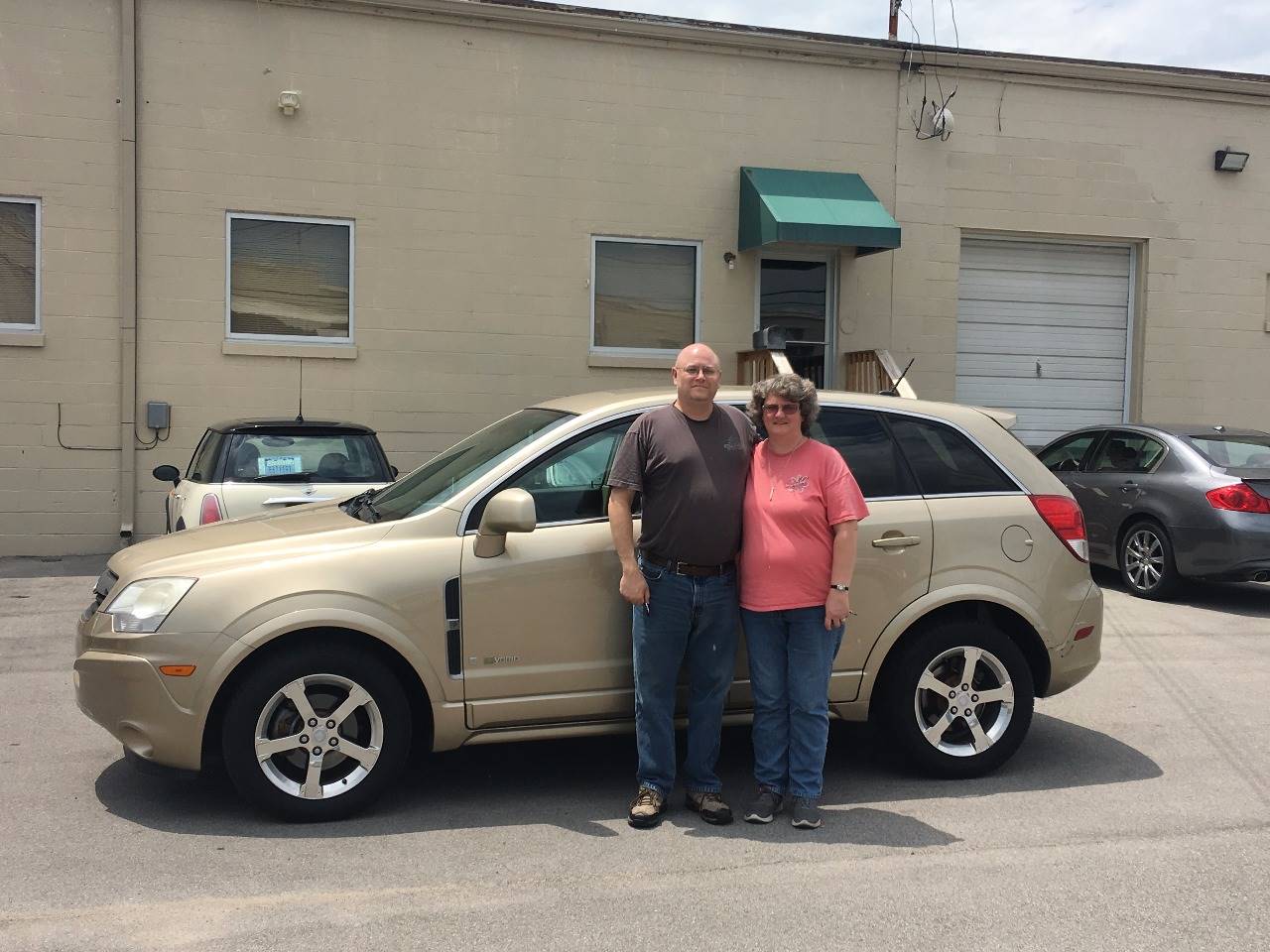 DOUGLAS WHITE , LEXINGTON , KY , 7/1/2017
GREAT CARS, GREAT PRICES. THEY WERE VERY PATIENT WITH US, THIRD TIME WAS THE CHARM.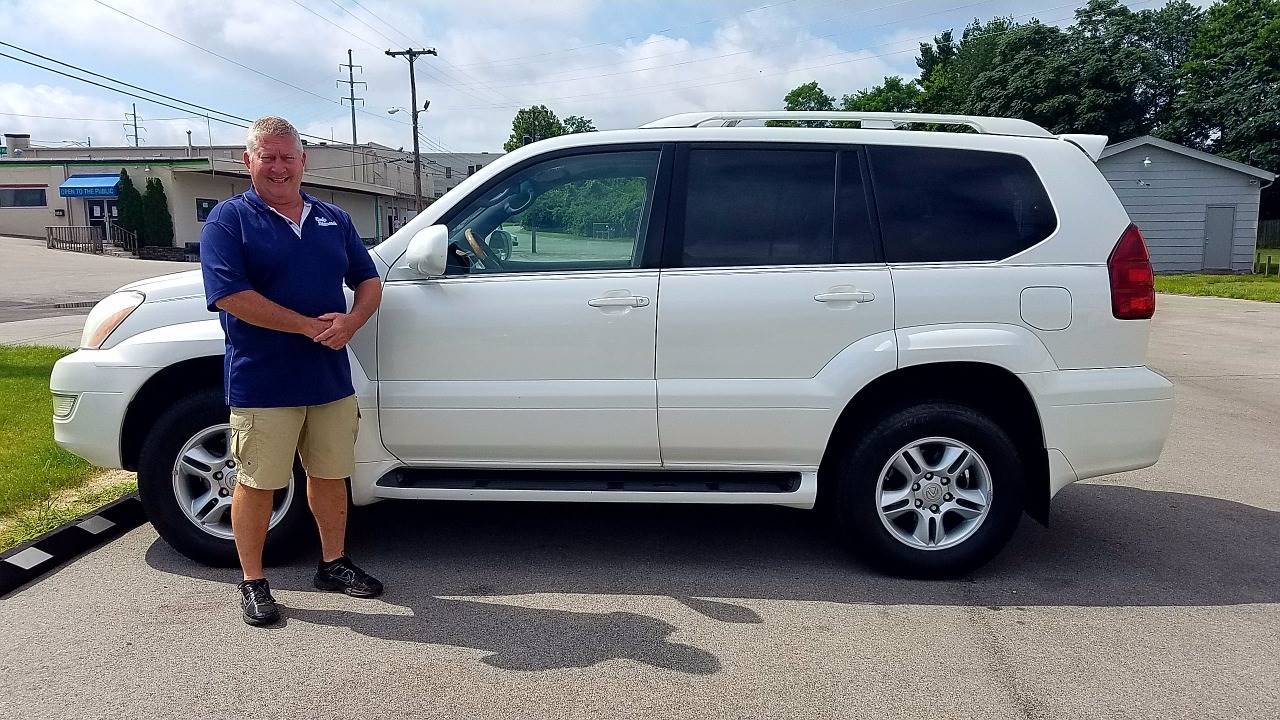 MR. JIM CONNER FROM LEXINGTON, KY. 7/1/2017
GREAT SELECTION OF VEHICLES TO CHOOSE FROM! AWESOME PRICES AND GREAT SERVICE! HASSLE FREE AND NO HIGH PRESSURE SALES PEOPLE STANDING OVER YOU TRYING TO PUSH YOU! HIGHLY RECOMMENDED!!!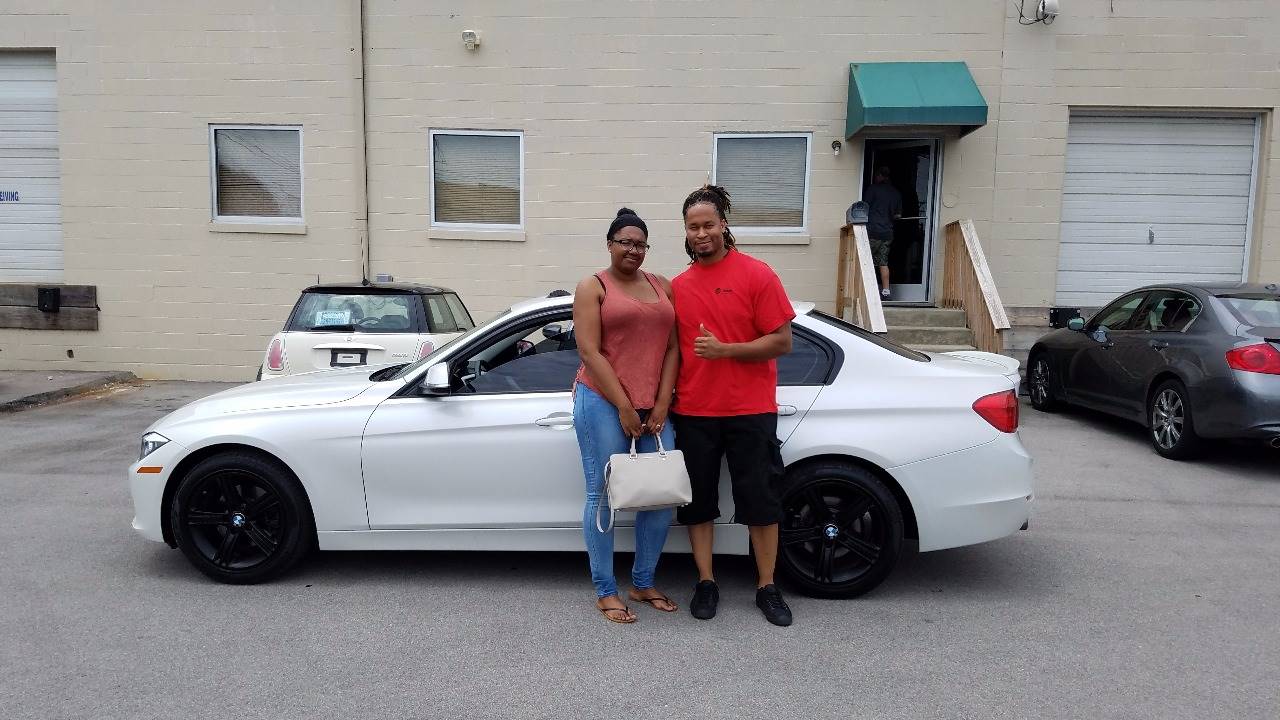 Anthony and Iena , LEXINGTON , KY , 7/1/2017
Great Experience! I got exactly what I was looking for and at a GREAT deal! Everyone was beyong helpful and nice. Thank you guys for taking out the time out and provinding me with the best quality and care. I love my new car.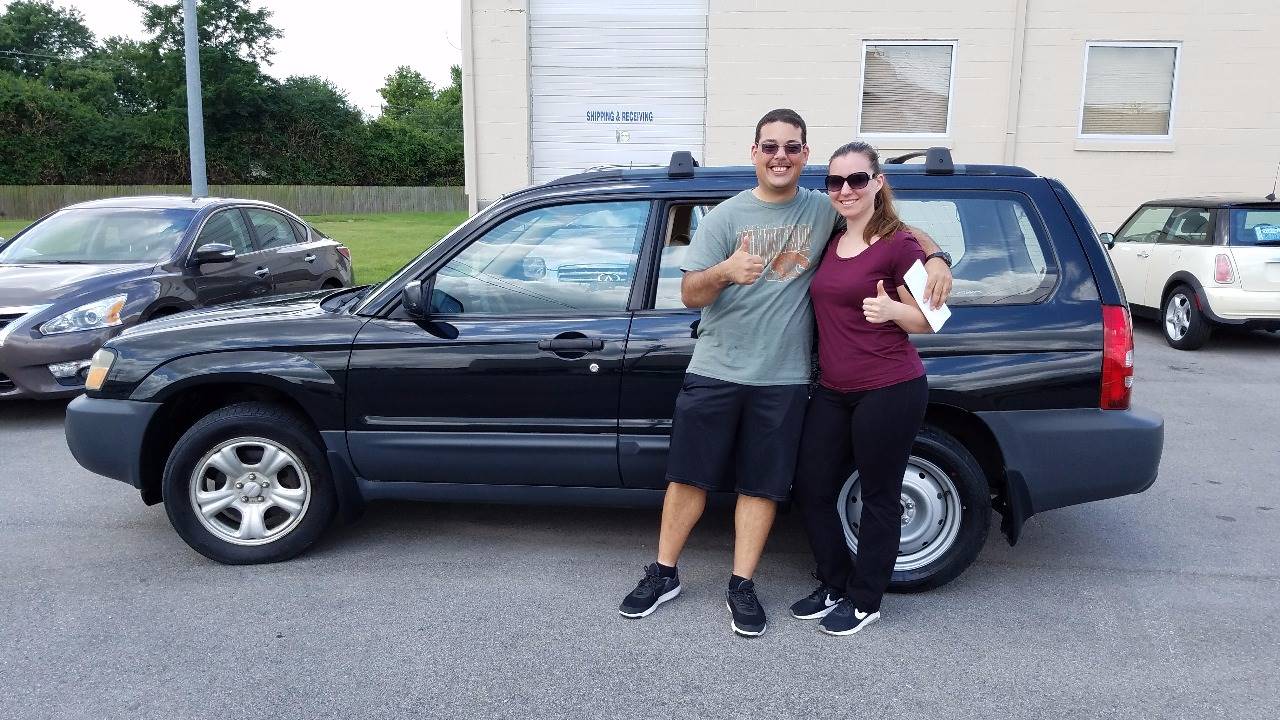 GABRIEL & KATRINA , LEXINGTON , KY , 7/1/2017
Digital Auto offered a great exprience for a second car buy. We were looking for a few months for the perfect deal for a secondary car and came across our Subaru Forester. We were treated with respect, everyone was friendly and tended to all of our questions with patience and no pressure. Mike and Jimmy are truly great. You will not be disappointed at Digital Auto!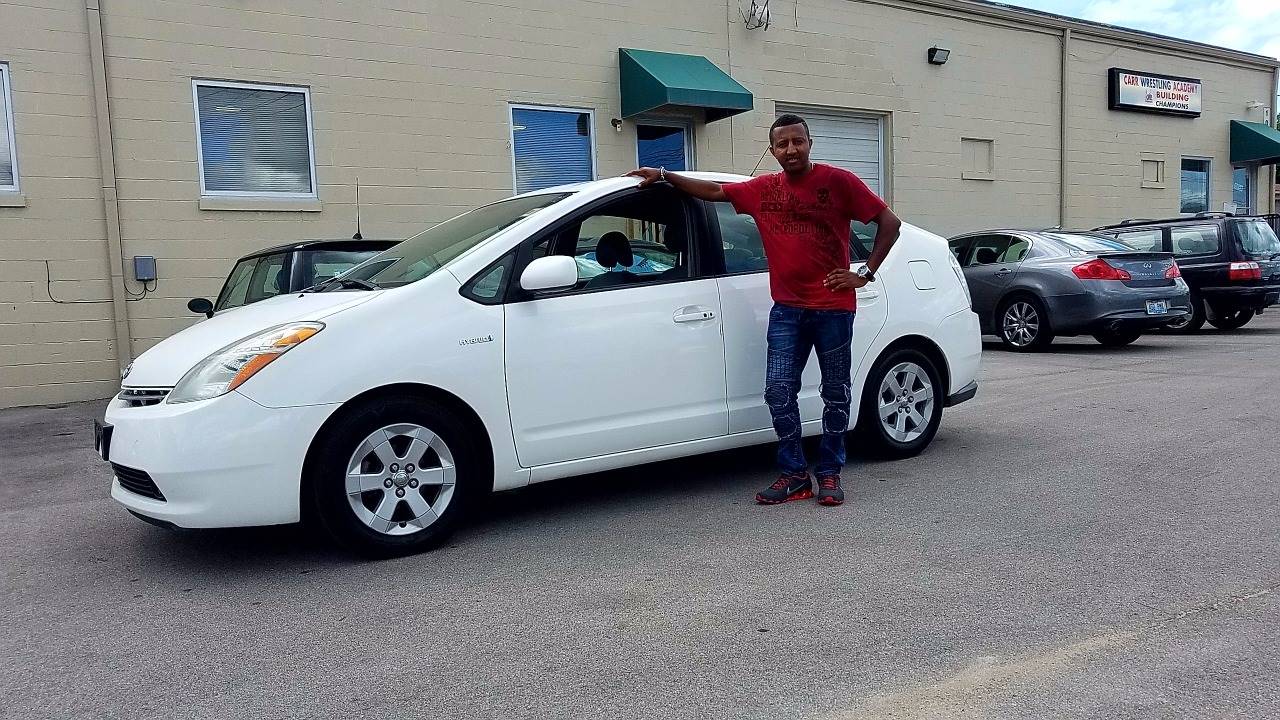 MIKIYAS PAWLOS , 6/30/2017 , COLUMBOUS , OH
THEY ARE VERY GRATE PEOPLE , I AM HAPPY FOR MY NEW CAR!!!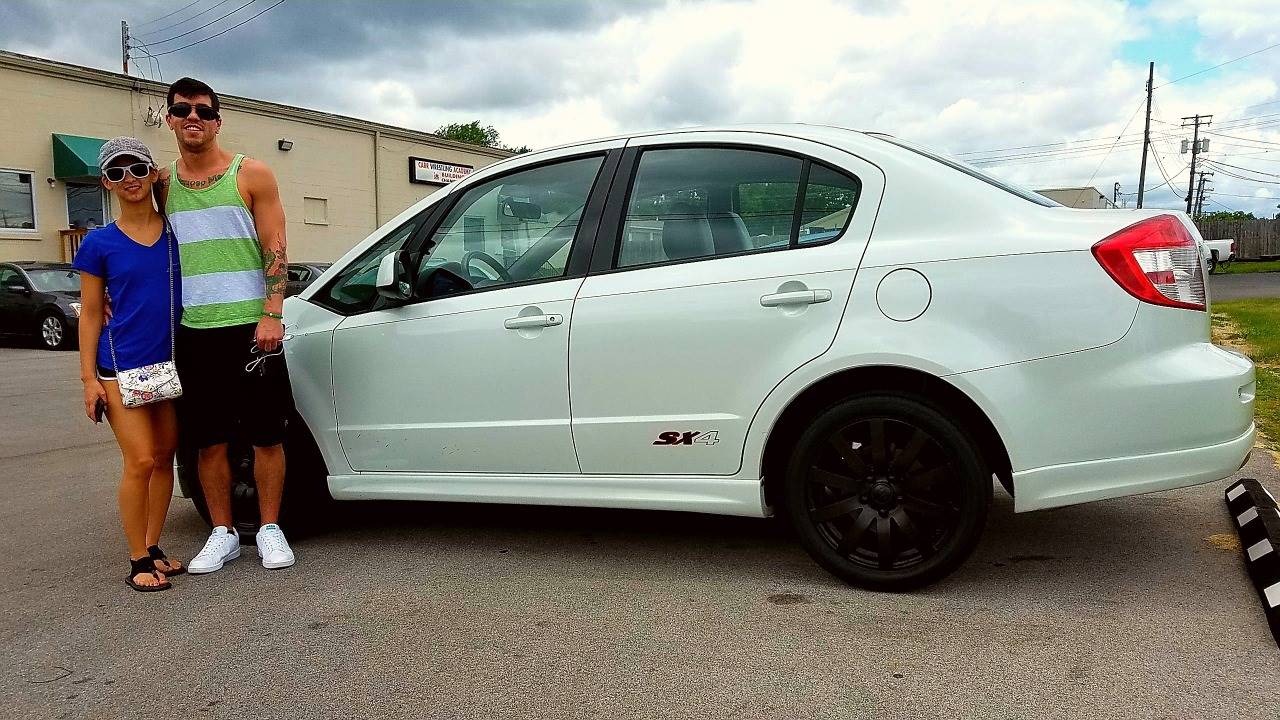 KYLE QUILLIN , LEXINGTON . KY . 6/30/2017
Great Car, Great Price! Thanks A Lot!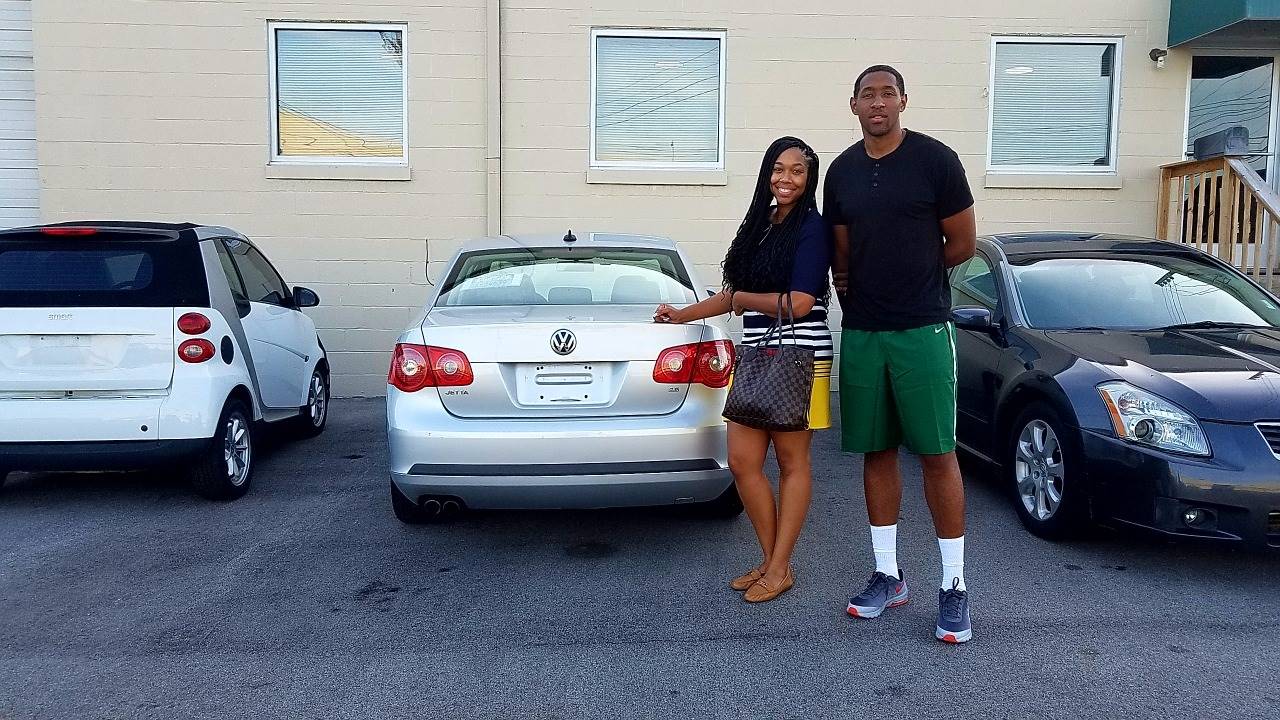 VICTOR L MOSES ,LEXINGTON , KY , 6/28/2017
LOVE OUR CAR , JIMMIE IS A GREAT GUY HELPED US IN EVERY WAY HE CAN , GOT A GREAT DEAL ,
THANK YOU DIGITAL AUTO .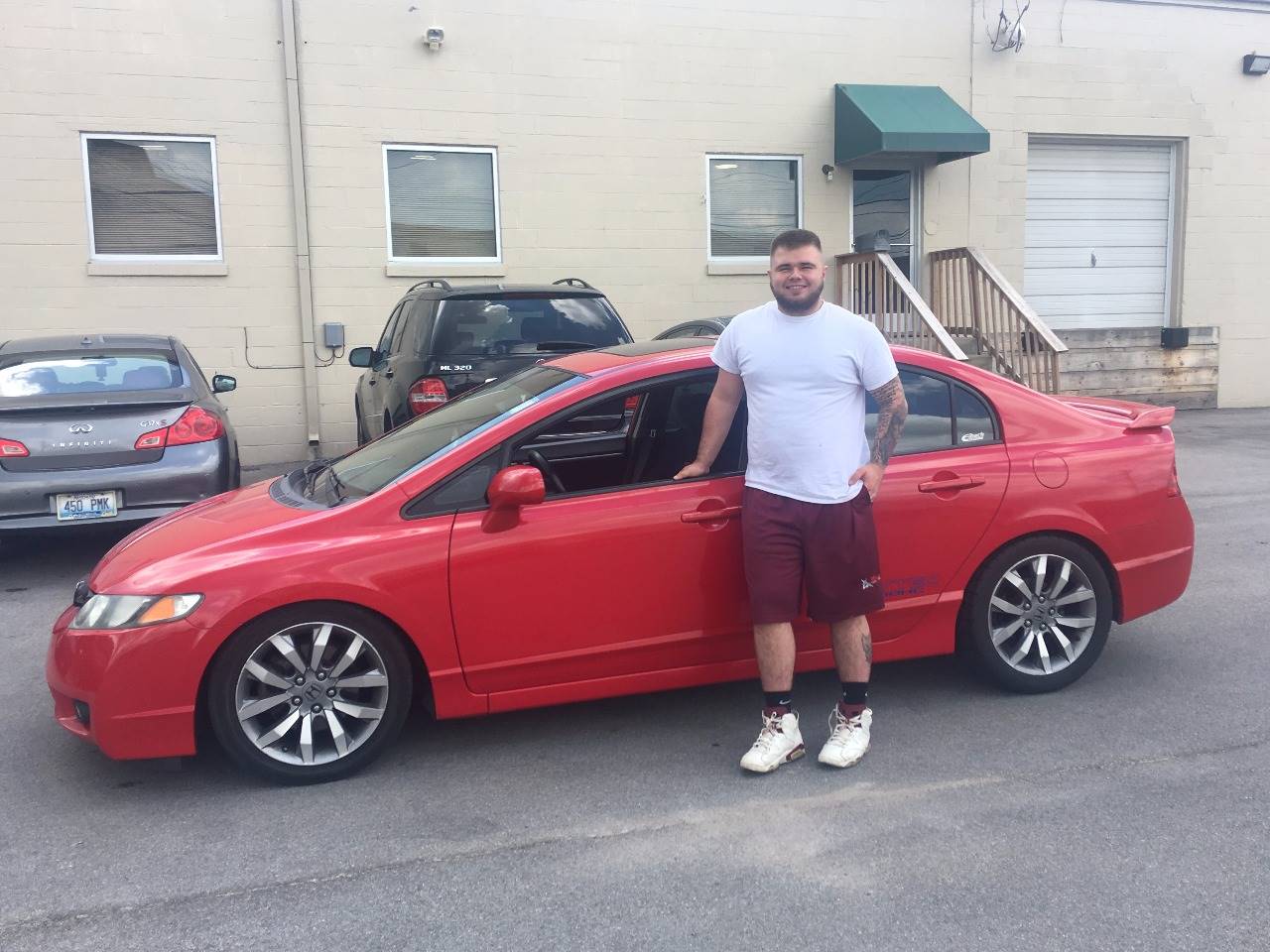 ANTHONY KEENEY , WILLIAMSTOWN , KY , 6/29/2017
HAD A GREAT EXPERIENCE GOT A GREAT DEAL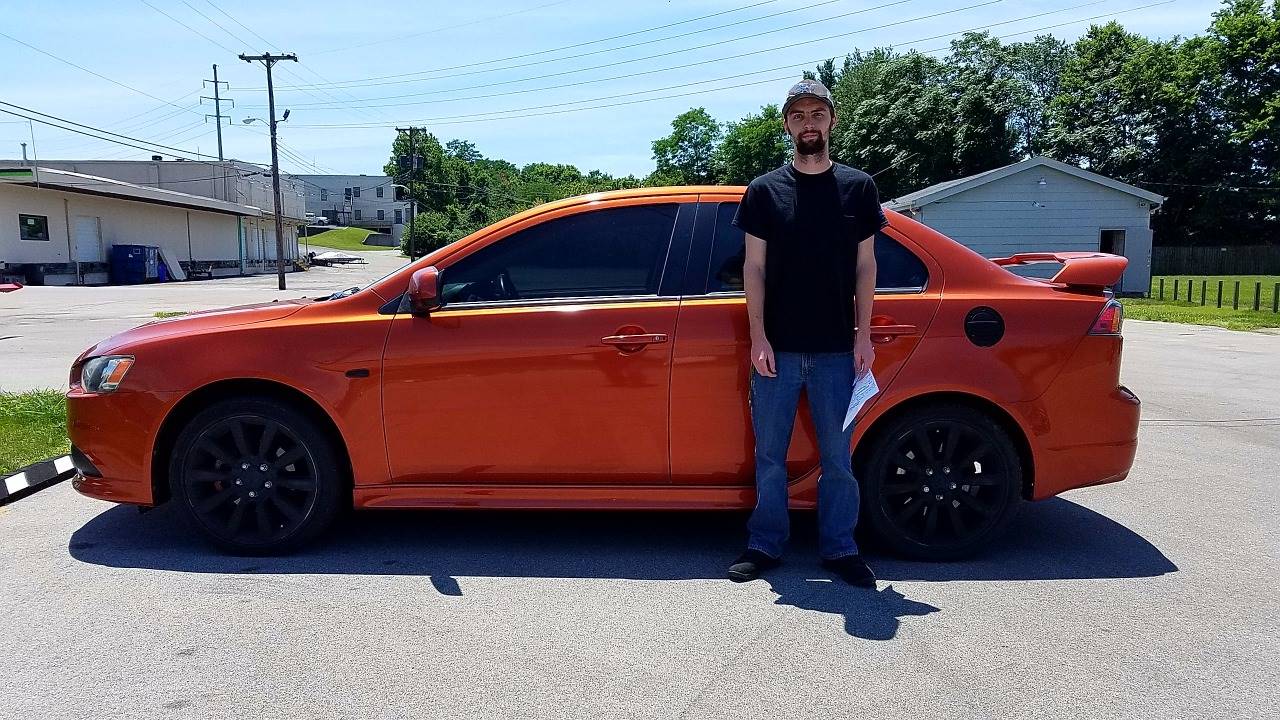 MR. WARDLOW FROM RICHMOND KY. 6/27/17
Had a great experience and got a great deal thanks Jimmy and Mike you helped me get the perfect car for the Perfect Price...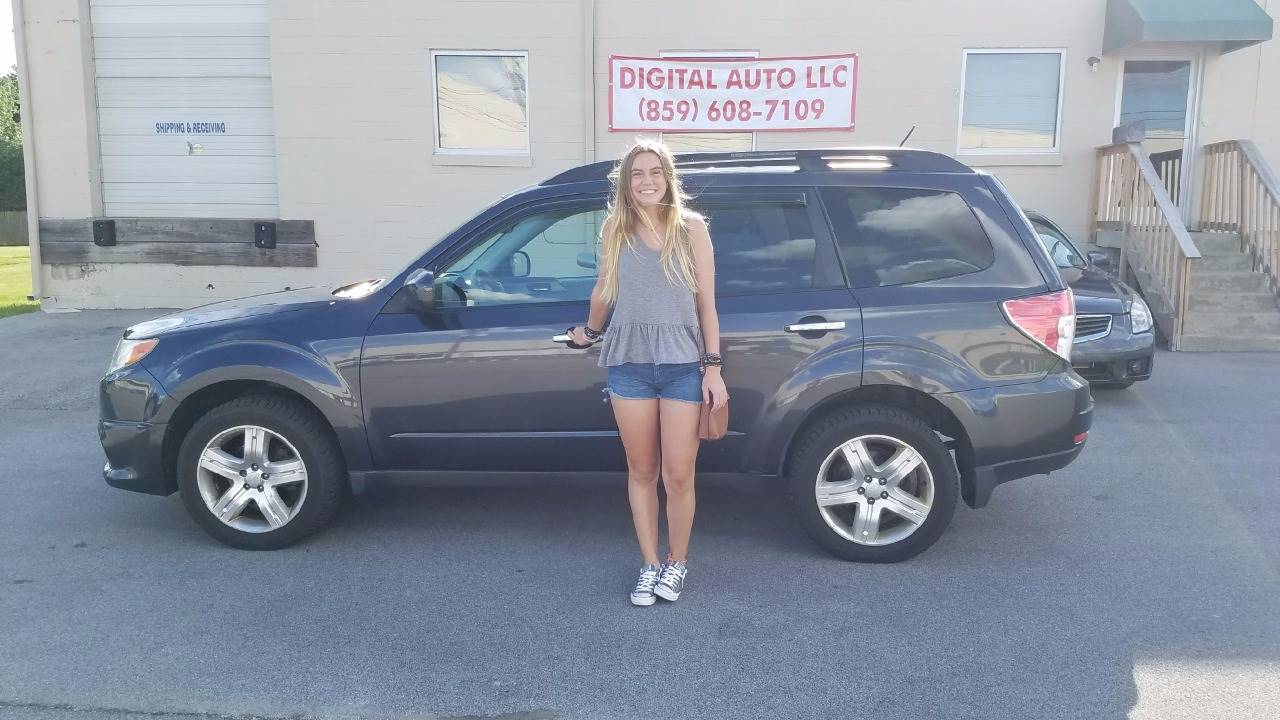 JANE WISE , MT STERLING , KY , 6/24/2017
I had a lot of fun picking out a car! The people are so nice and so helped. They were hospitable and cared for what ever I needed. Thank you Brandon and Mike for helping me get a great car!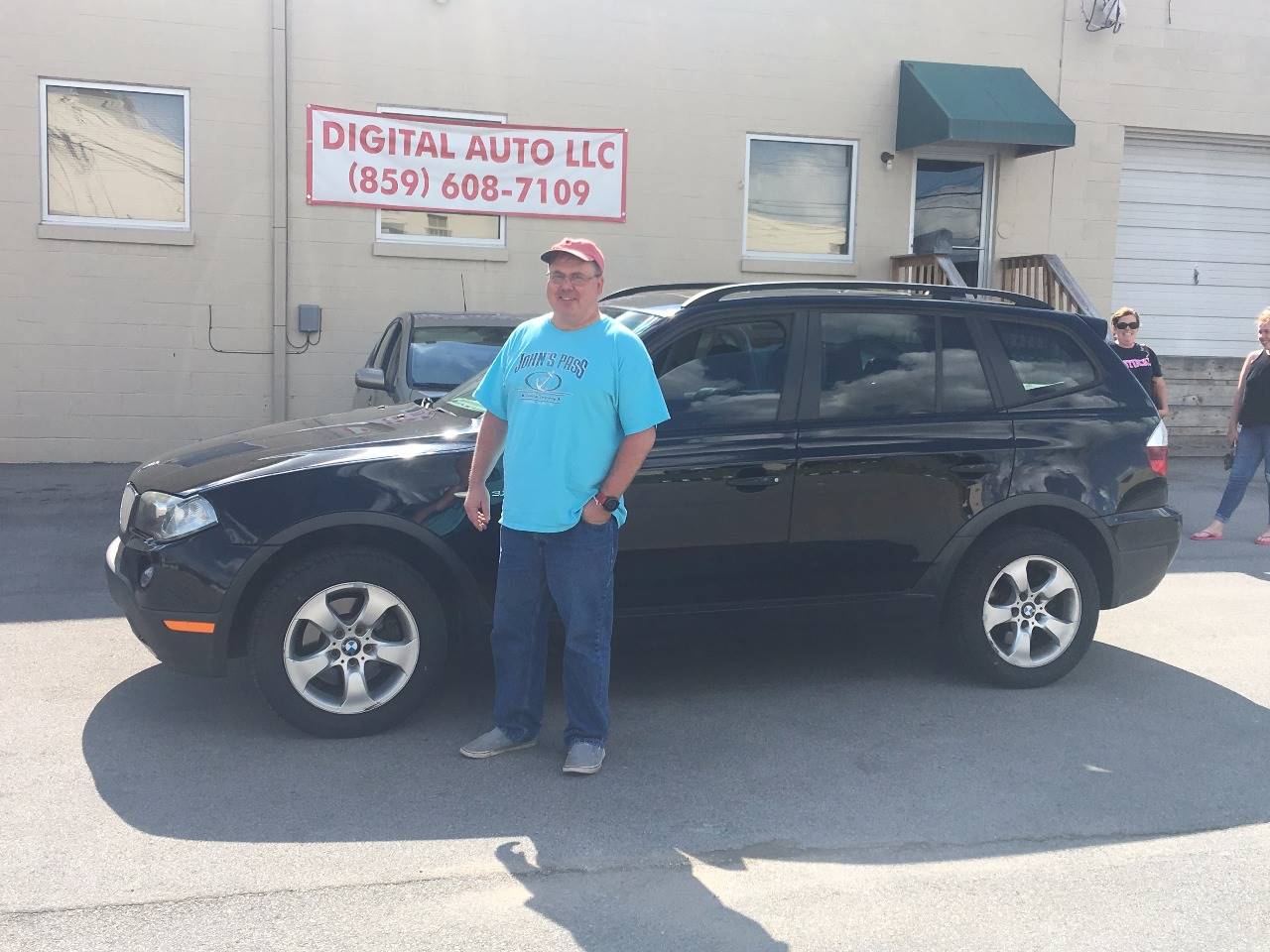 Brian Jett , Lexington , KY , 6/24/2017
Great People . easy to deal with no hustule no prussre , they will give u the time and the space so u can make the right call and do u inspiction the way u want thank u Mike for every thing .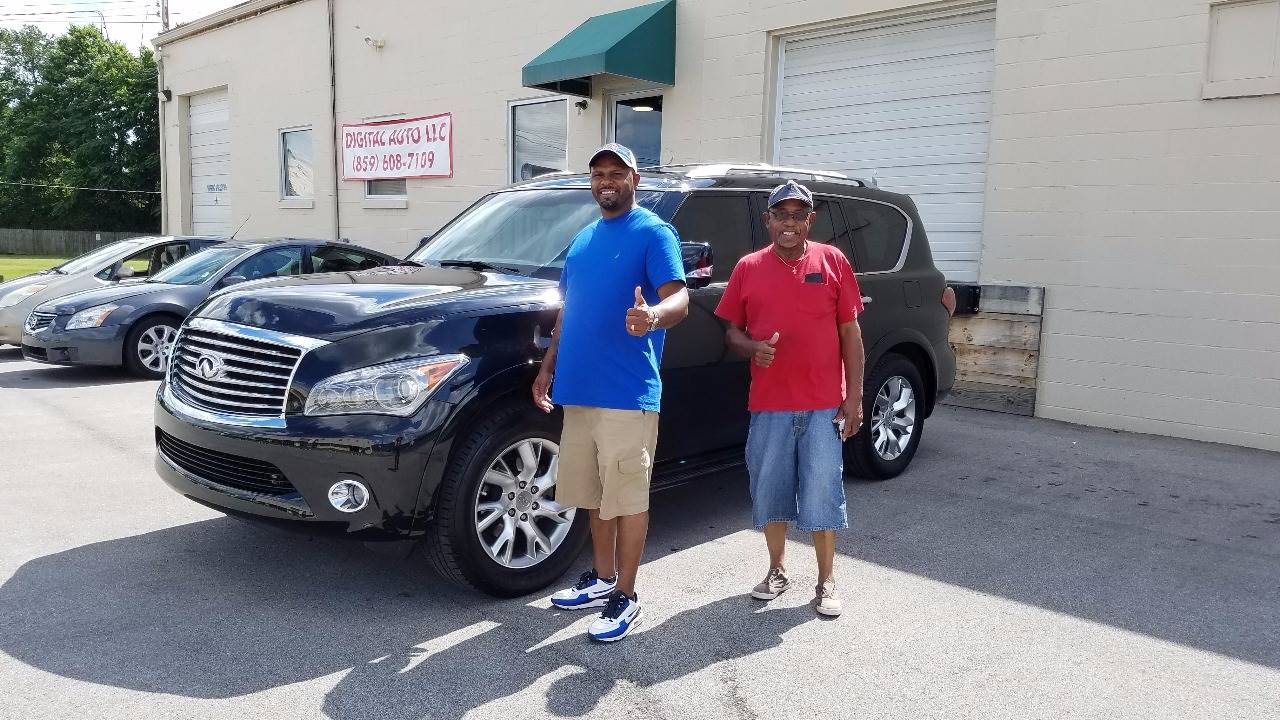 ISAAC YOUNG , MORRISTOWN , TN , 6/24/2017
GOOD EXPERIENCE I HAD IN KY WITH THE CUSTOMER SERVICE TODAY . VERY NICE PEOPLE TO DEAL WHEN BUYING A CAR . THANK YOU GUYS ALOT FOR THE HELP WITH THIS QX56 FOR MY FAMILY.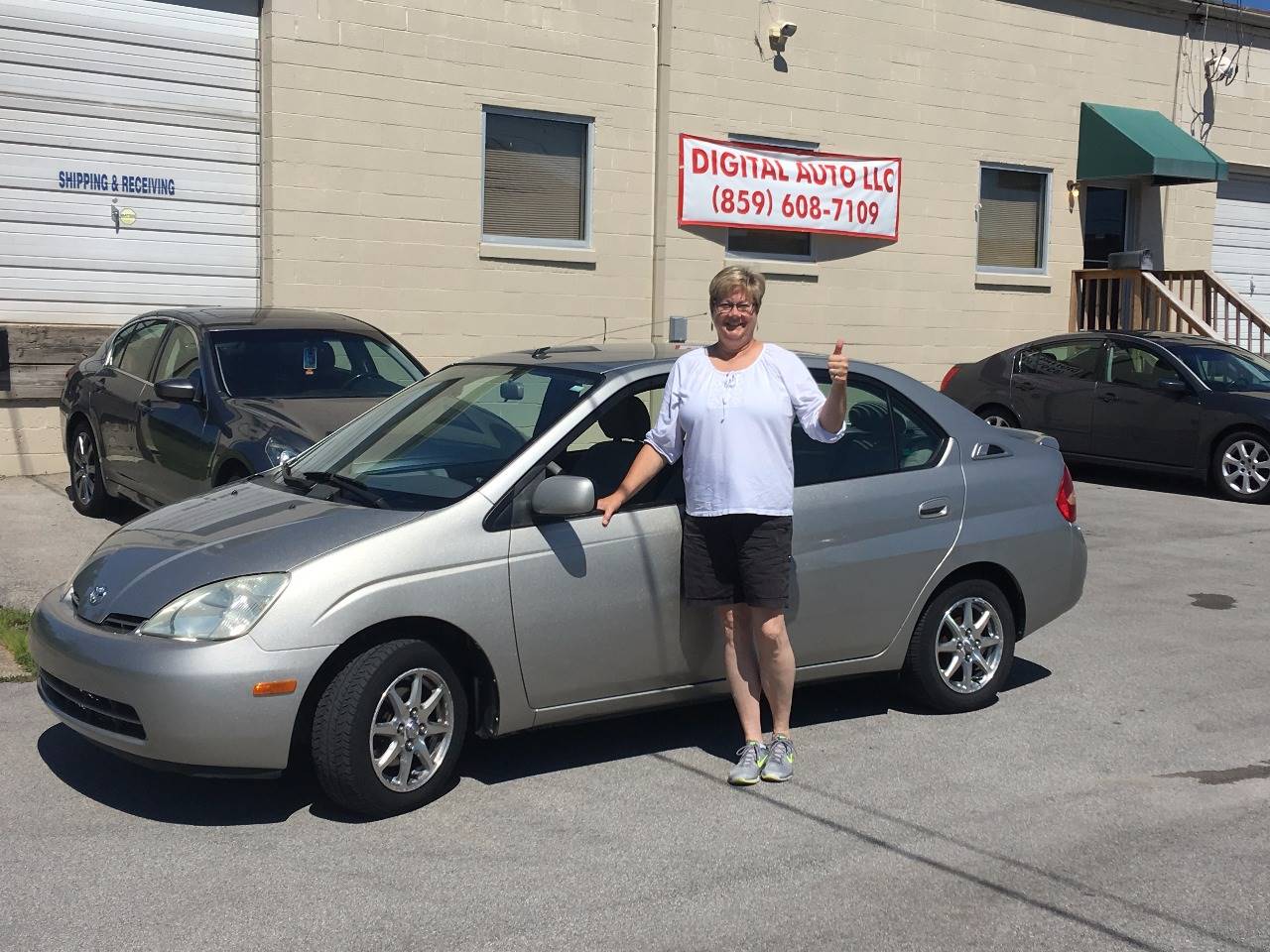 ASHLEY KOLANDER , Saint Louis , MO , 6/22/2017
Good experience. Drove car, no pressure. Good pricing. Overall great experience. Would recommend and do business with again.
Thanks Mike!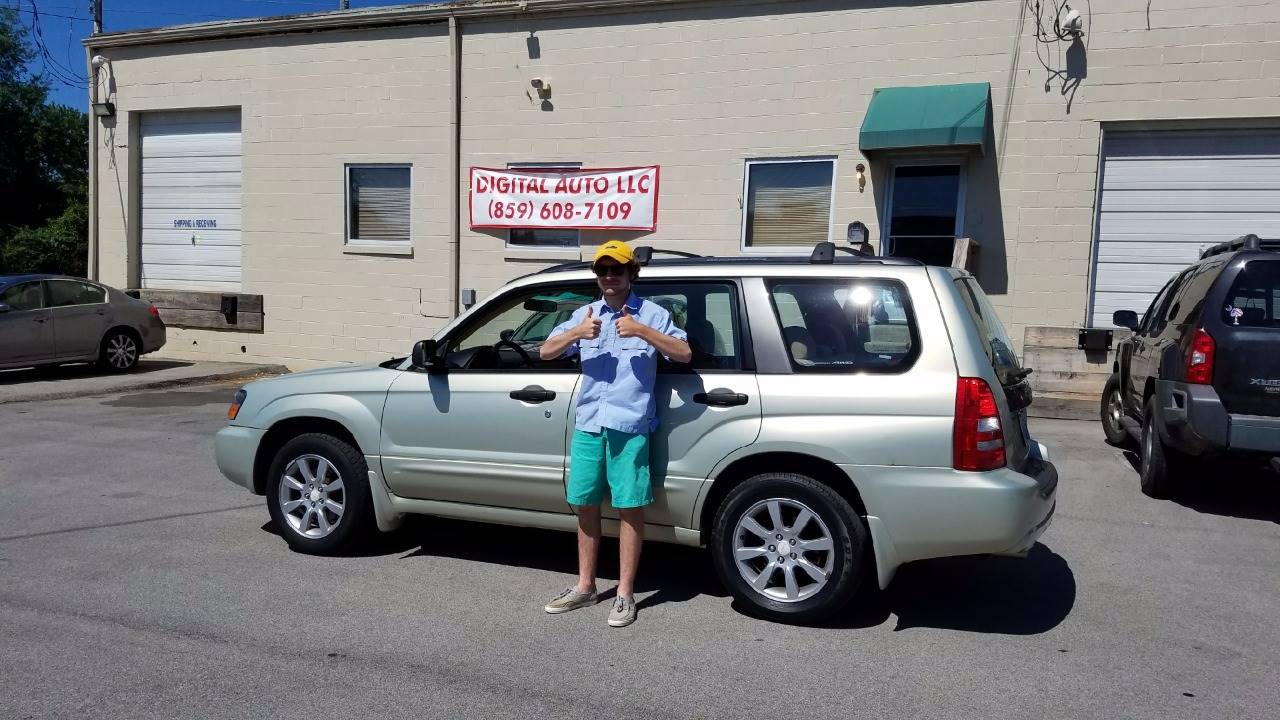 THOMAS SHANNON , SHELBYVILLE , KY , 6/22/2017
Had a great experience with Digital Auto. They had a car we were interested in so we came to Lexington to check it out. No hassle test drive, very knowledgeable staff. WE were able to take the car to our mechanic to have it checked out. no hard sell, very easy to work with. I would recommend Didgital Auto to any one looking for a car. They make the experience a pleasure.
thanks Mike and staff.
Darrell Brinkerhoff , Ocala , FL 6/23/2017
Mike and Fasil were awsome to work with. Very happy with our vehicle. Highly recommend them.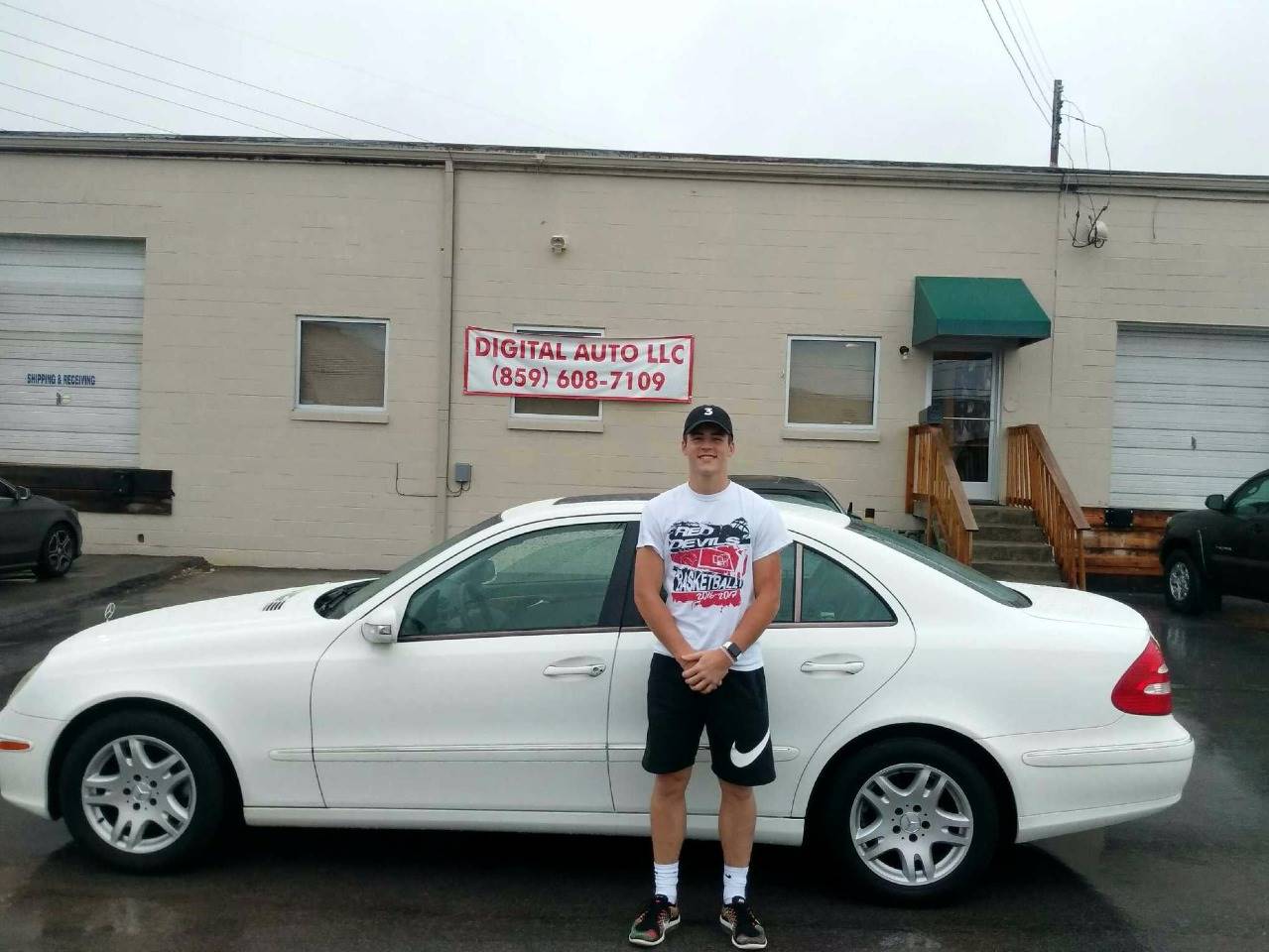 Brandon Tate Jeffersonville, Indiana, 6/22/17
Wonderfull buying experience, great family owned business, stayed past closing time to accommodate our schedule. Will come back and highly recommend to family and friends. Worth the drive from southern Indiana.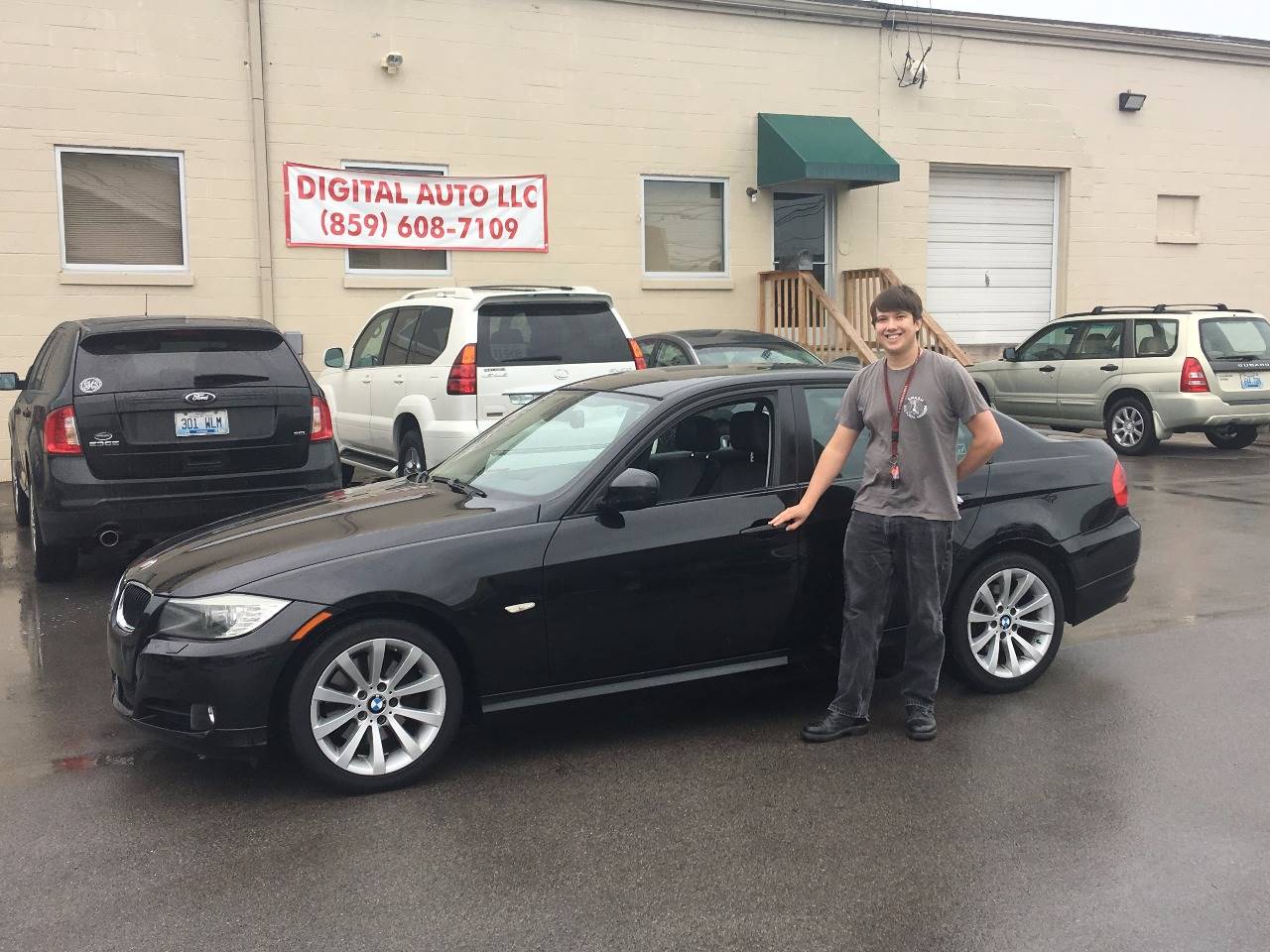 ANDREW PRESTON , VERSAILLES ,KY , 6/22/17
Kind and understanding, not too pushy and helped facilitate a quick purchase. All vehicles in stock are seemingly of good quality. Would recommend to anyone!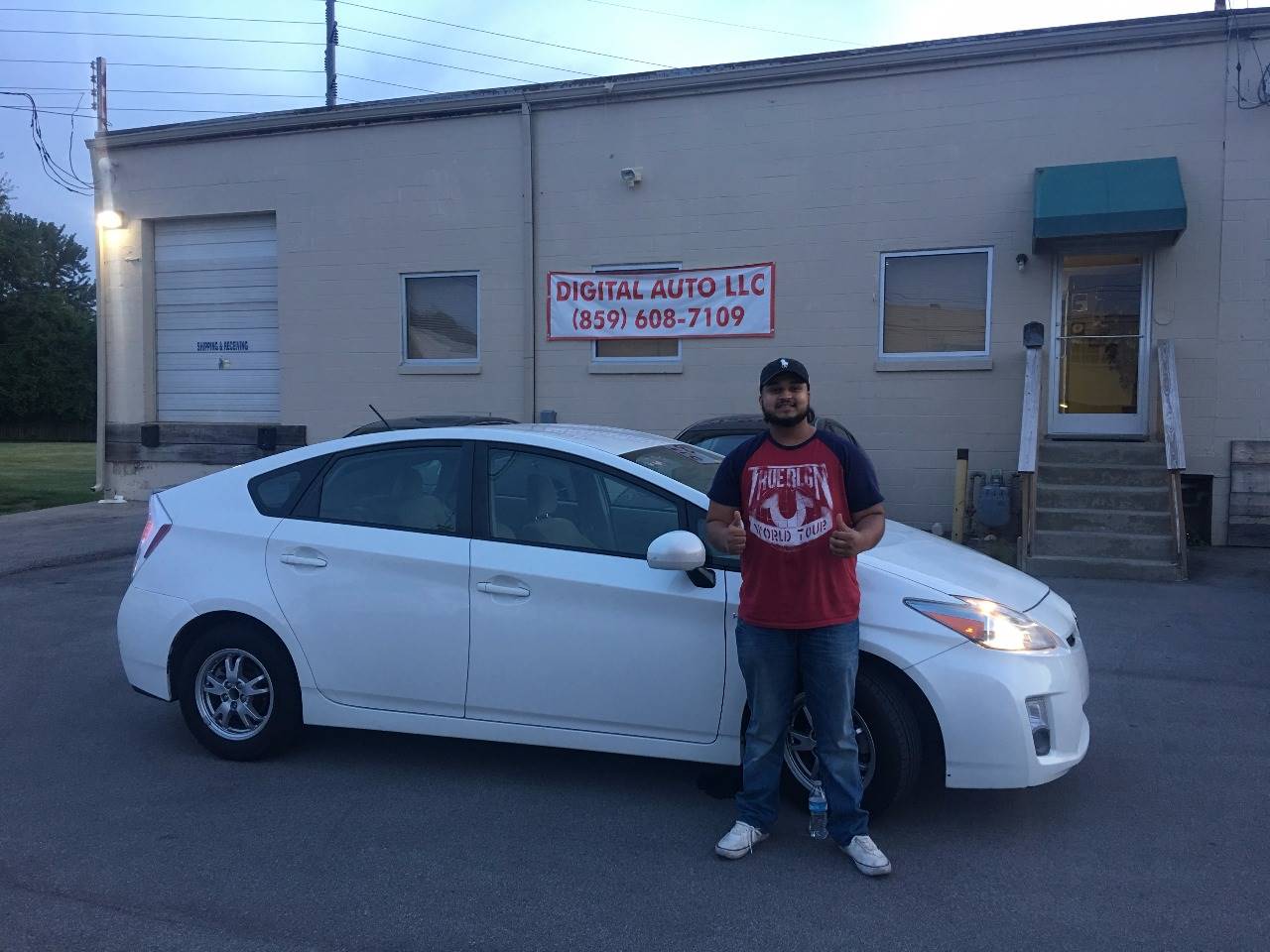 Harinder S Multani , Bedford , KY , 6/21/2017
Just Great people they will never try to push you any dirction . They let me Do my test drive the way i want . toke the car to the toyota store for ispiction , things was great . end up buying the car . What a great way of doing Business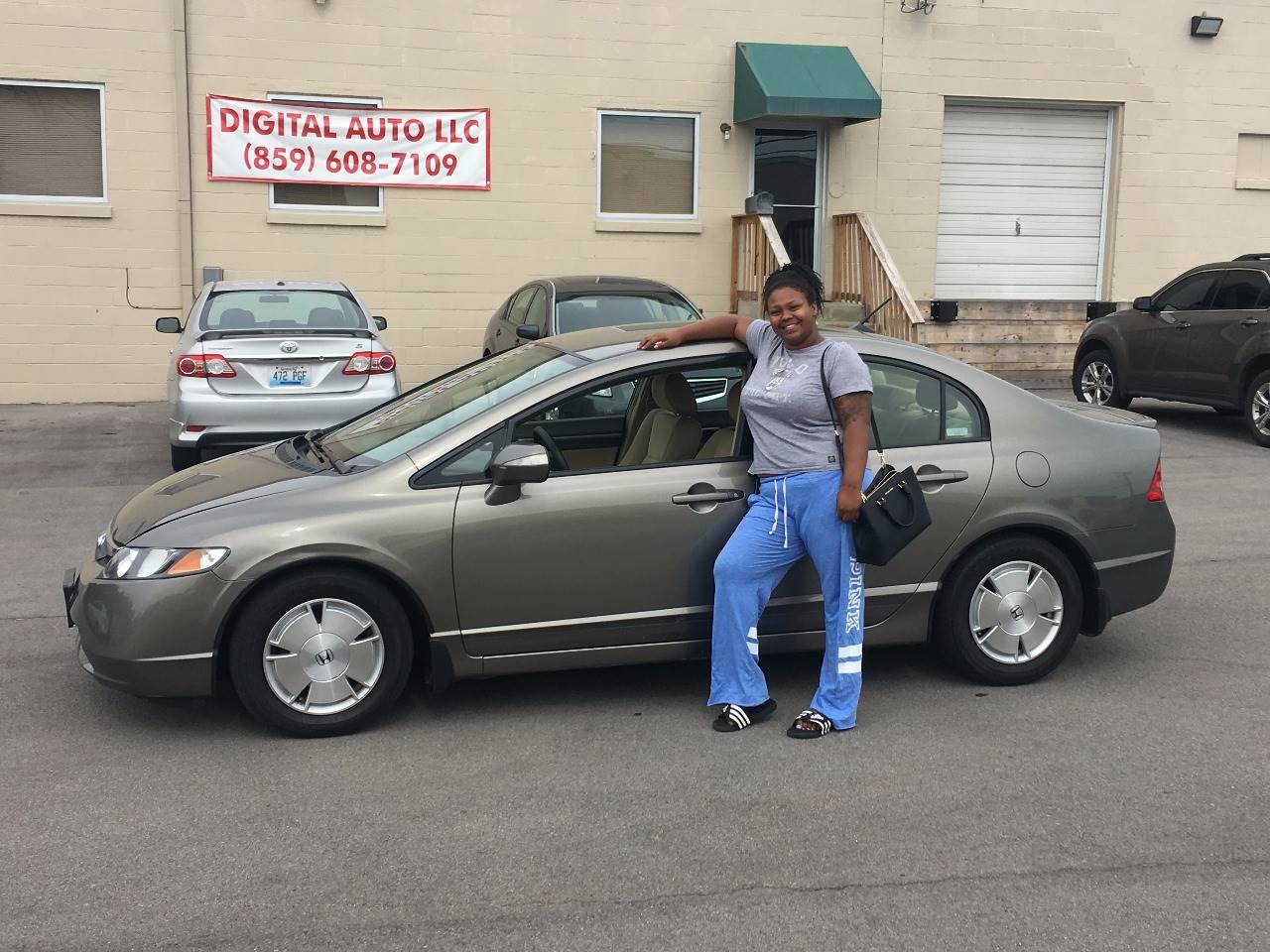 Treasure A Cummings , Marietta , GA , 6/22/2017
Great family owned business! Aside from Mike, Ziggy was my favorite. So excited about my brand new car. Thanks Digital Auto. My boyfriend will be here soon.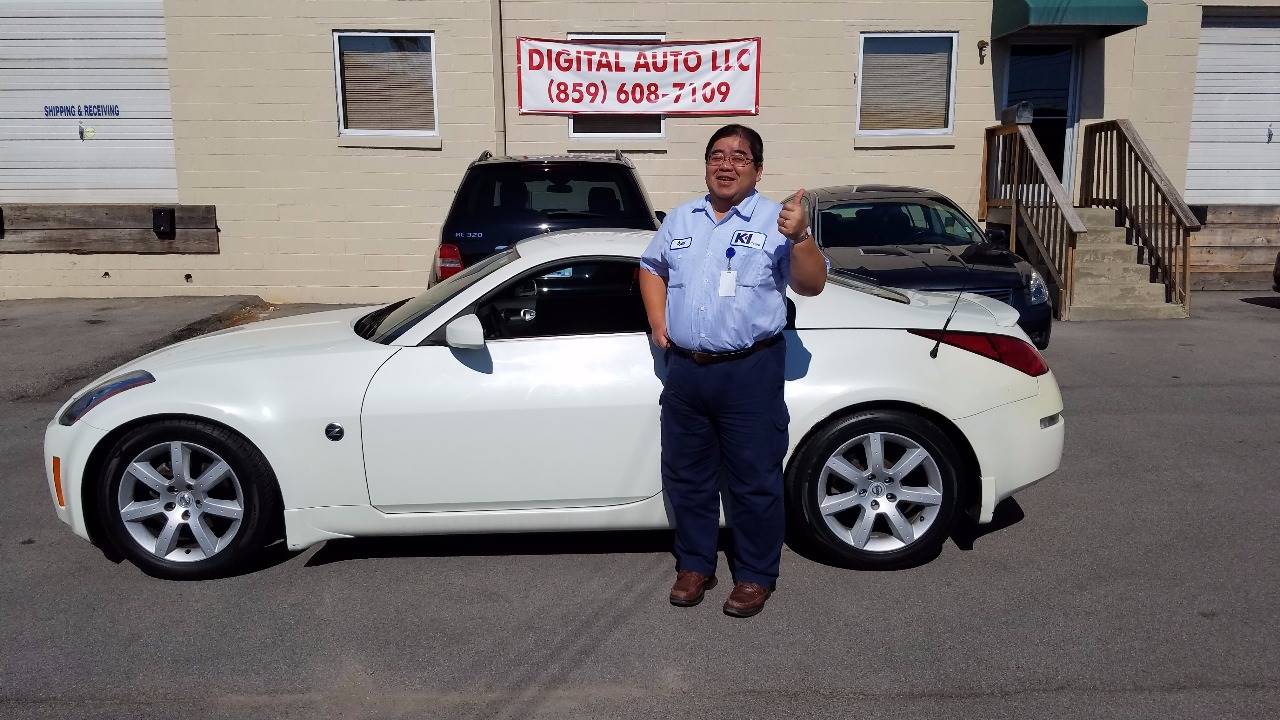 Eiichi Ozeki , LEXINGTON , KY ,6/21/2017
Everyone was very friendly and they allowed us to freely look at several vehicles on their lot. No pressure to purchase, just a geat buying experience.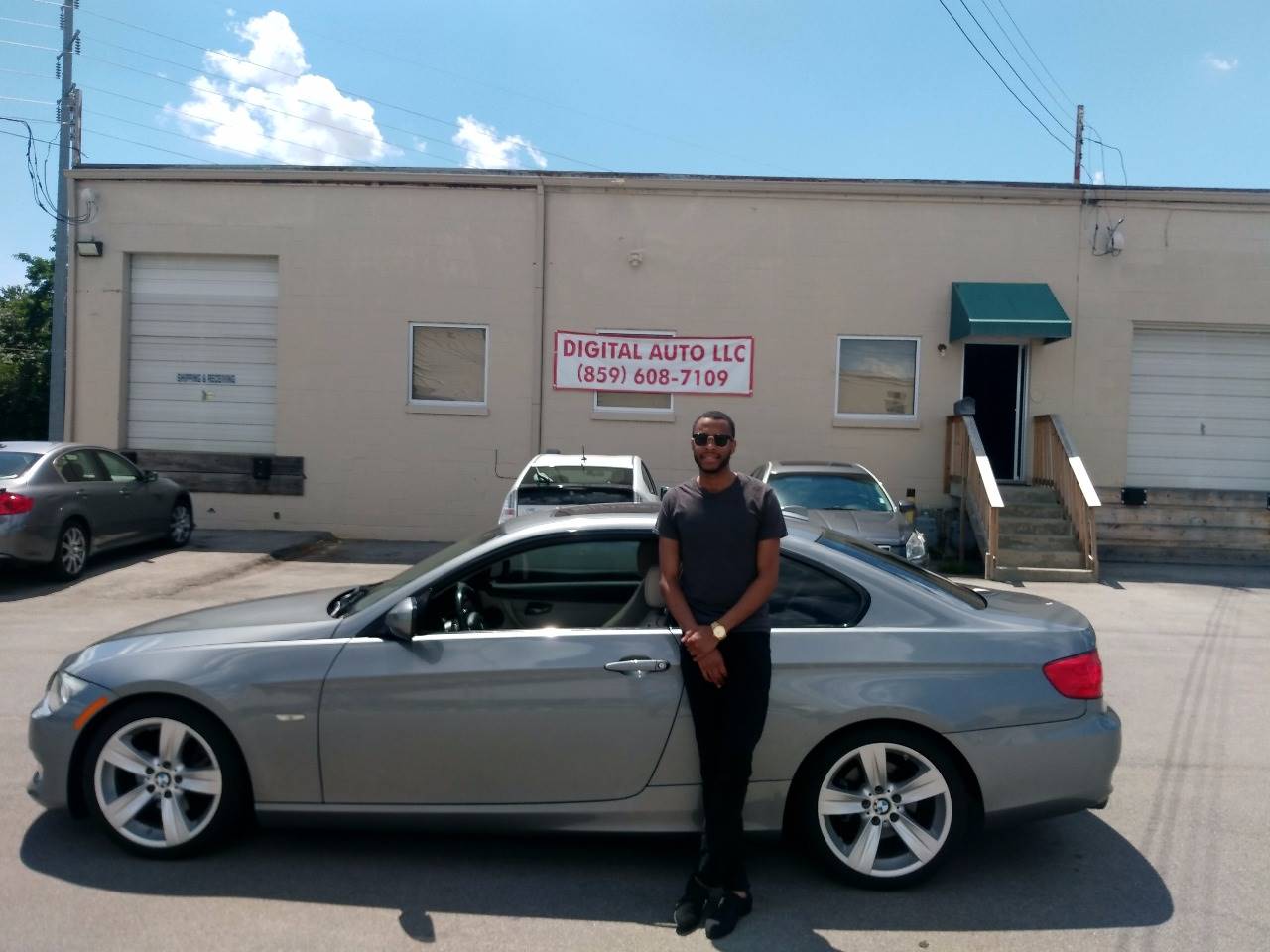 Mugagga M Kibuka , West Chester , 6/20/2017
Great People , No Prussre at all , The car is Great , The price was great , cant get better than this , Thank you Faisal . Thank you Brandon . For All the help .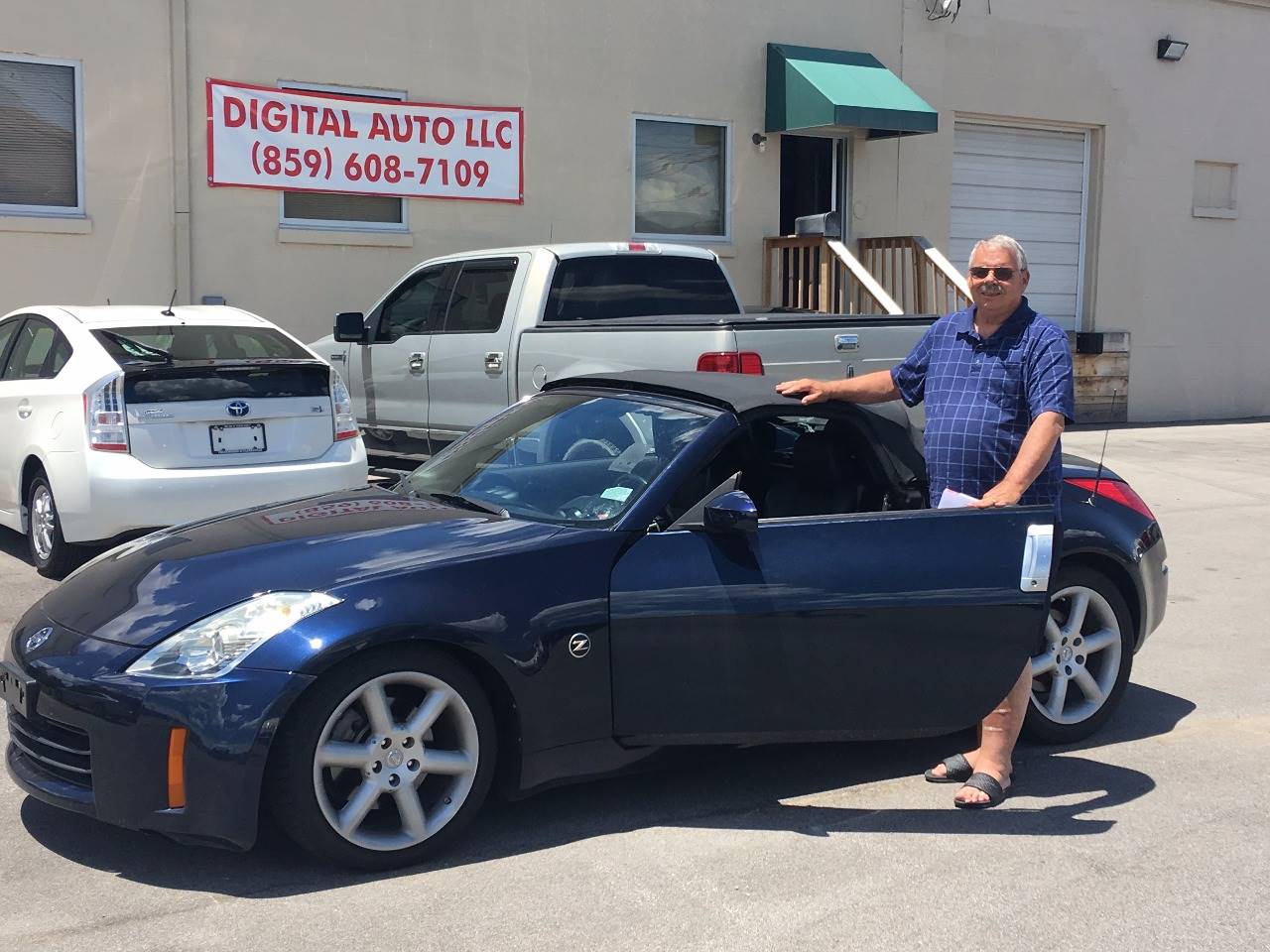 Patrick Massie Lawrenceburg KY .6/20/2017
Very Friendly staff when intering the office. Mike was very honest and stright up answers and from every question i ASKED Would recomend to any one that is concidering a purchase from Direct please give them a try,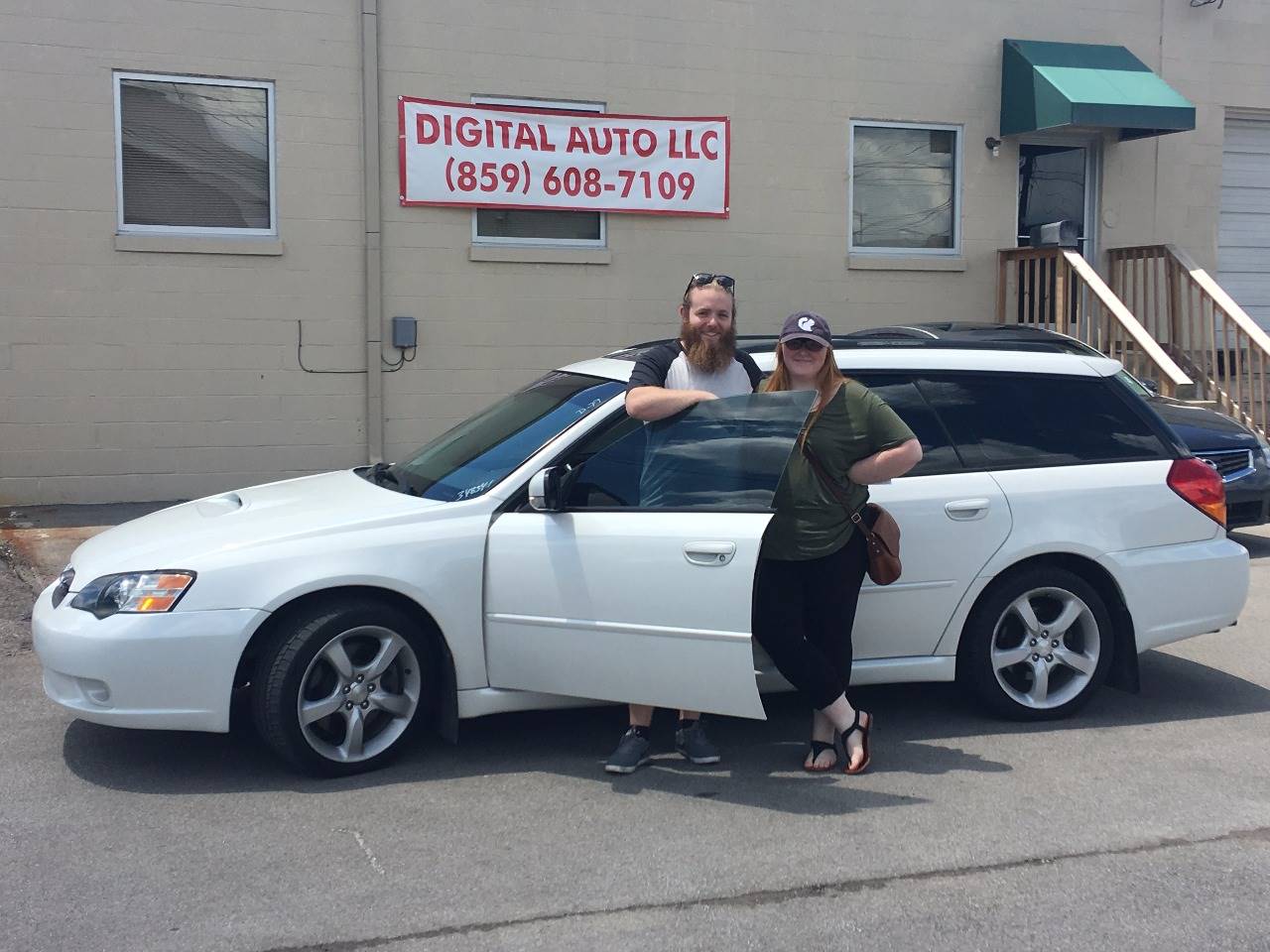 Kyle Eastman Russelville , KY , 6/19/2017
Right when i got here there was a friendly staff ready to help. They were perfectly ok with letting me test drive whatever i wanted. Mike was very helpful in trying to get us the best deal possible. Fantastic and resonable place to buy a car.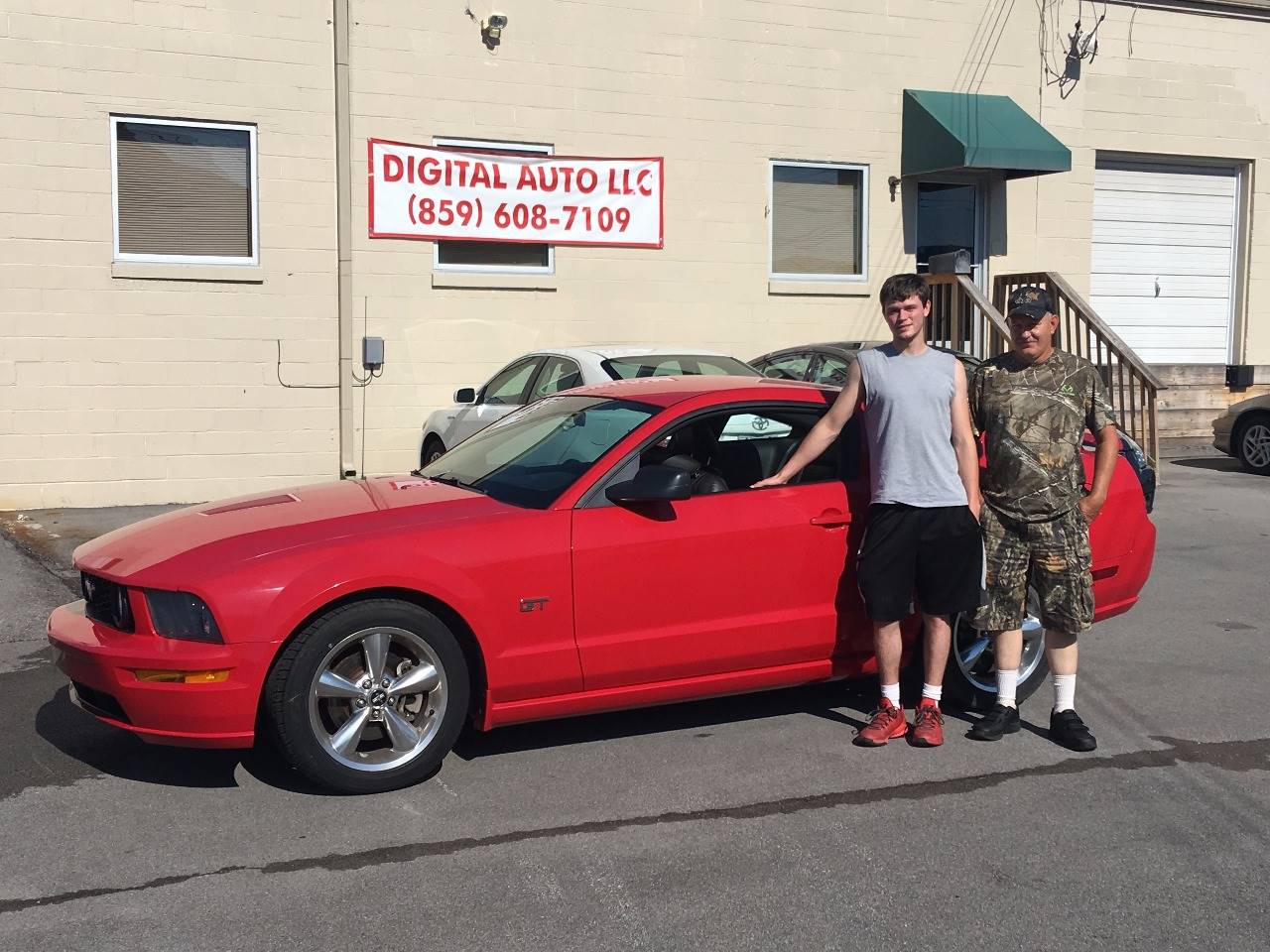 Michael A Robinson , Shelbiana , KY , 6/19/2017
Nice place and good people. Im glad i decided to buy my car from here, I would deffinanly recomend buying a car from here
Damar Pembleton , Lexington , Ky 6/17/2017
best car buying experiance of my life! really laid back but still very professinal vibe with the staff. the owner mike was hilarious, and extremely helpful. this is your spot if your looking for a great deal!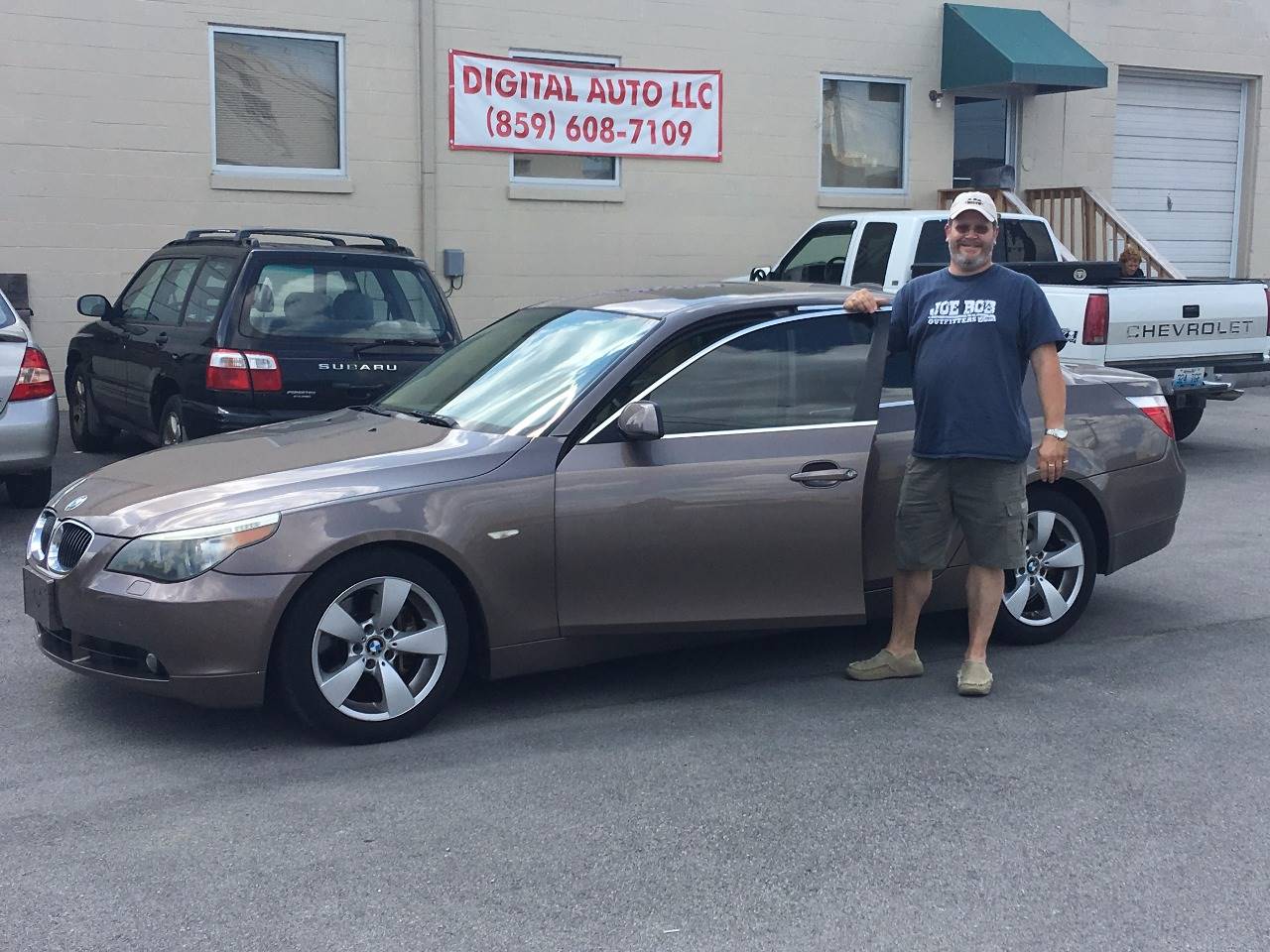 Charles Lawson Harrodsburg , KY , 6/17/2017
Mike and Jimmy were great to buy a car from, unlike most lots there was no pressure at all. They answered all our questions and concerns with smile. I will definately be back for my next purchase, great guys to deal with!!.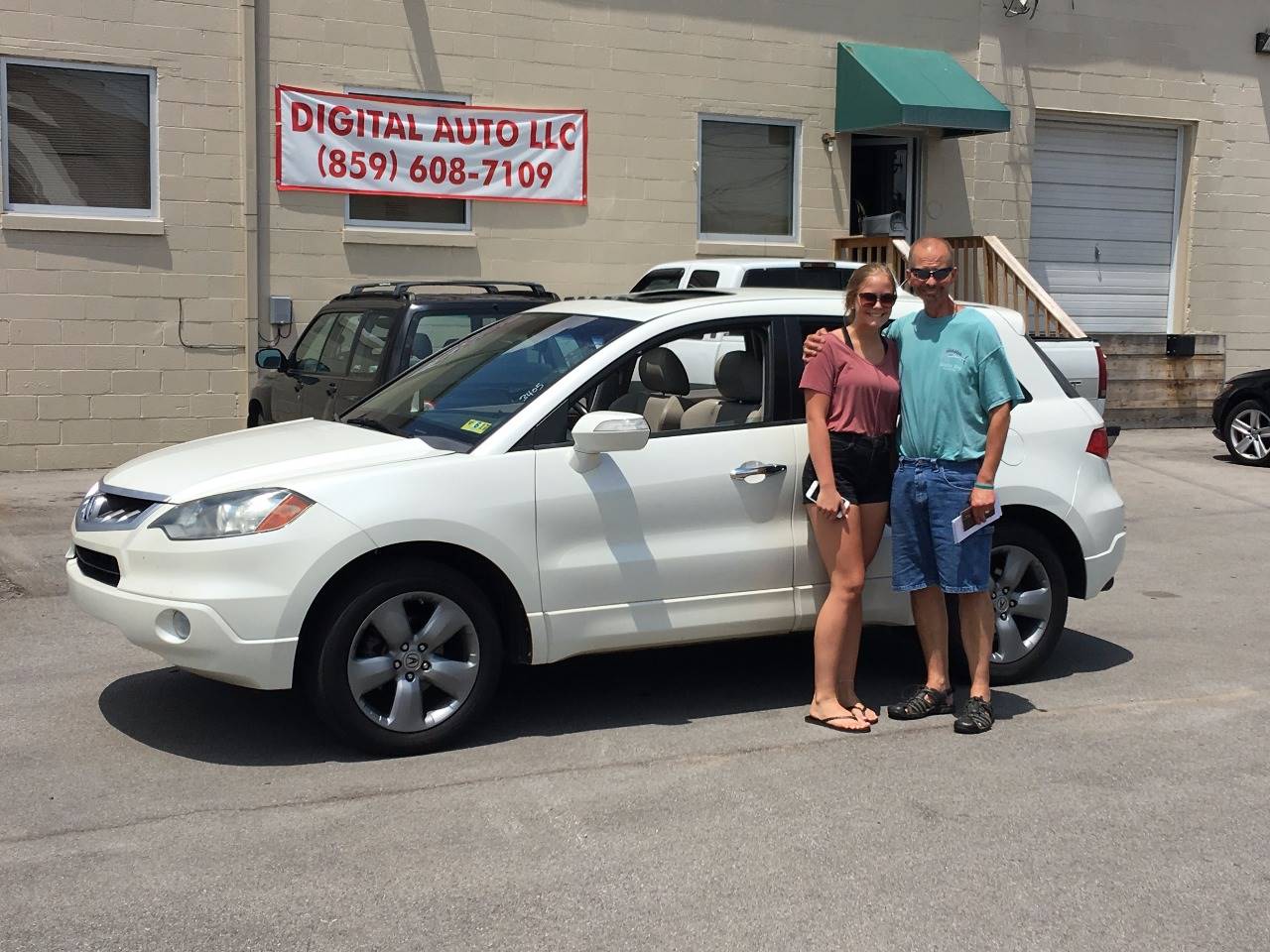 Jeffery walker . Richmond , KY , 6/17/2017
Brandon, Mike, and everyone else we dealt with were very friendly. They answered all of our questions and allowed me to look over the vehicle with no pressure. We took the vehicle on a test drive and I could literally find no concerns. For the price, my daughter has been blessed with an extremley reliable vehicle and we are all very pleased. I plan to encourage my son to do business with Mike in coming months as he looks for a vehicle of his own.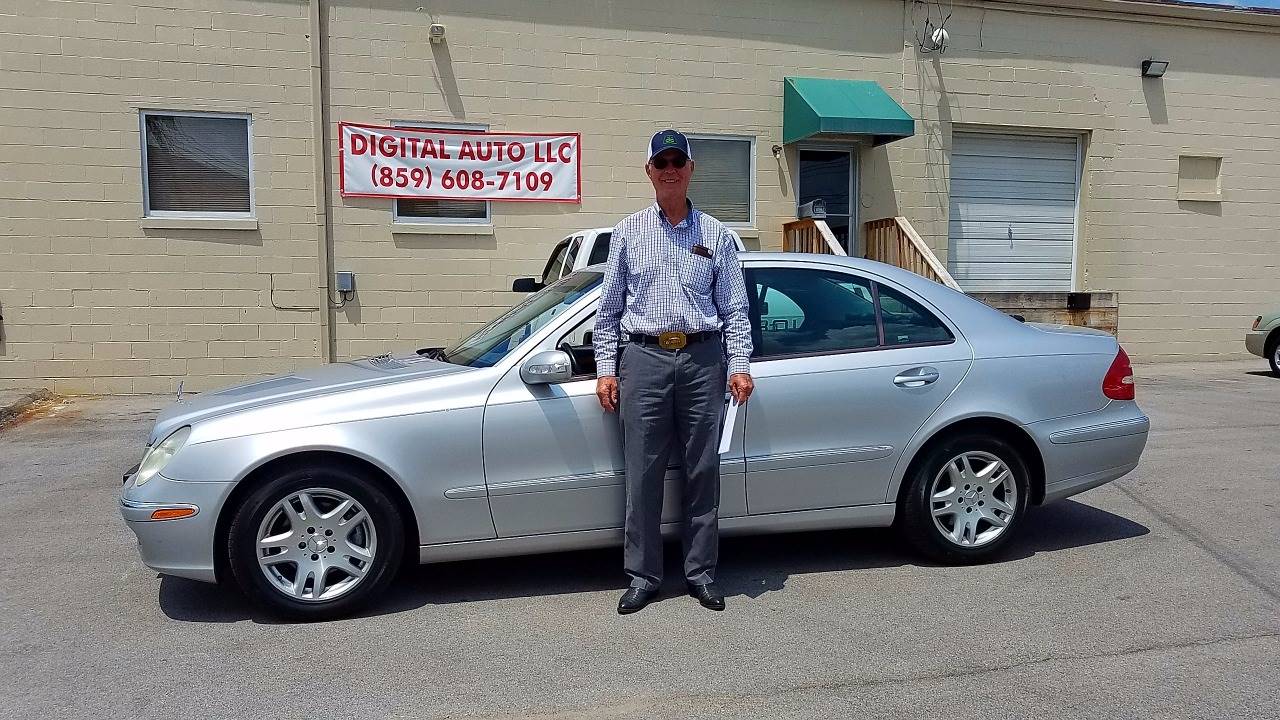 MR. JOHN STEEN FROM MAMMOTH CAVE, KY 6/17/2017
GREAT DEALERSHIP AND WONDERFUL EXPERIENCE! I DID NOT FIND THIS PLACE AND THEY TOLD ME TO SIT TIGHT AND CAME TO ME AND I FOLLOWED TO THE DEALERSHIP. GREAT CUSTOMER SERVICE. MIKE REALLY KNOWS HOW TO RUN A DEALERSHIP AND THE PRICES ARE GREAT. THANKS TO JIMMIE FOR NOT BEING BOTHERED WITH MY 50 PHONE CALLS..
JOHN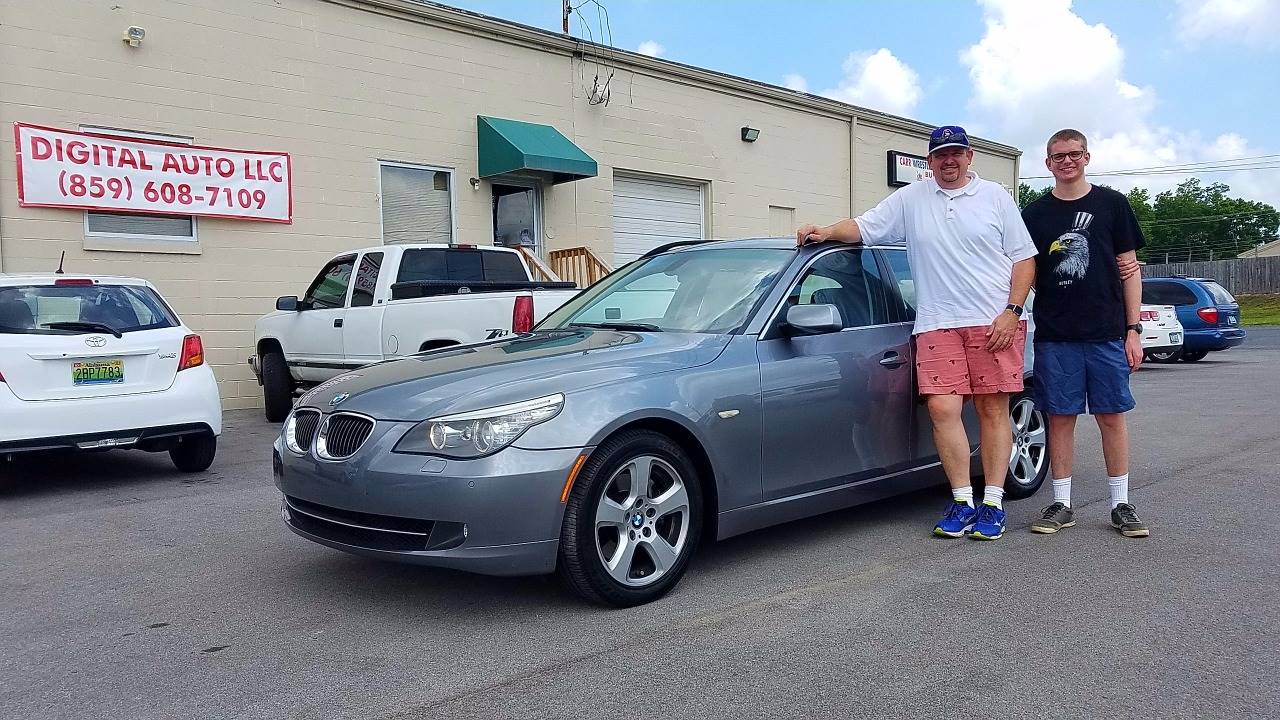 MR. MATT OSBORNE, FROM NORTH CAROLINA 6/17/2017
Great price, Great car, well worth the drive from NC. Mike an Jimmy are great.
Diana K Yates Campbellsville , KY , 6/17/2017
We bought a car from his dealer. The experience was a great experience. We did not feel pressured and they were very helpful will all aspects of the deal.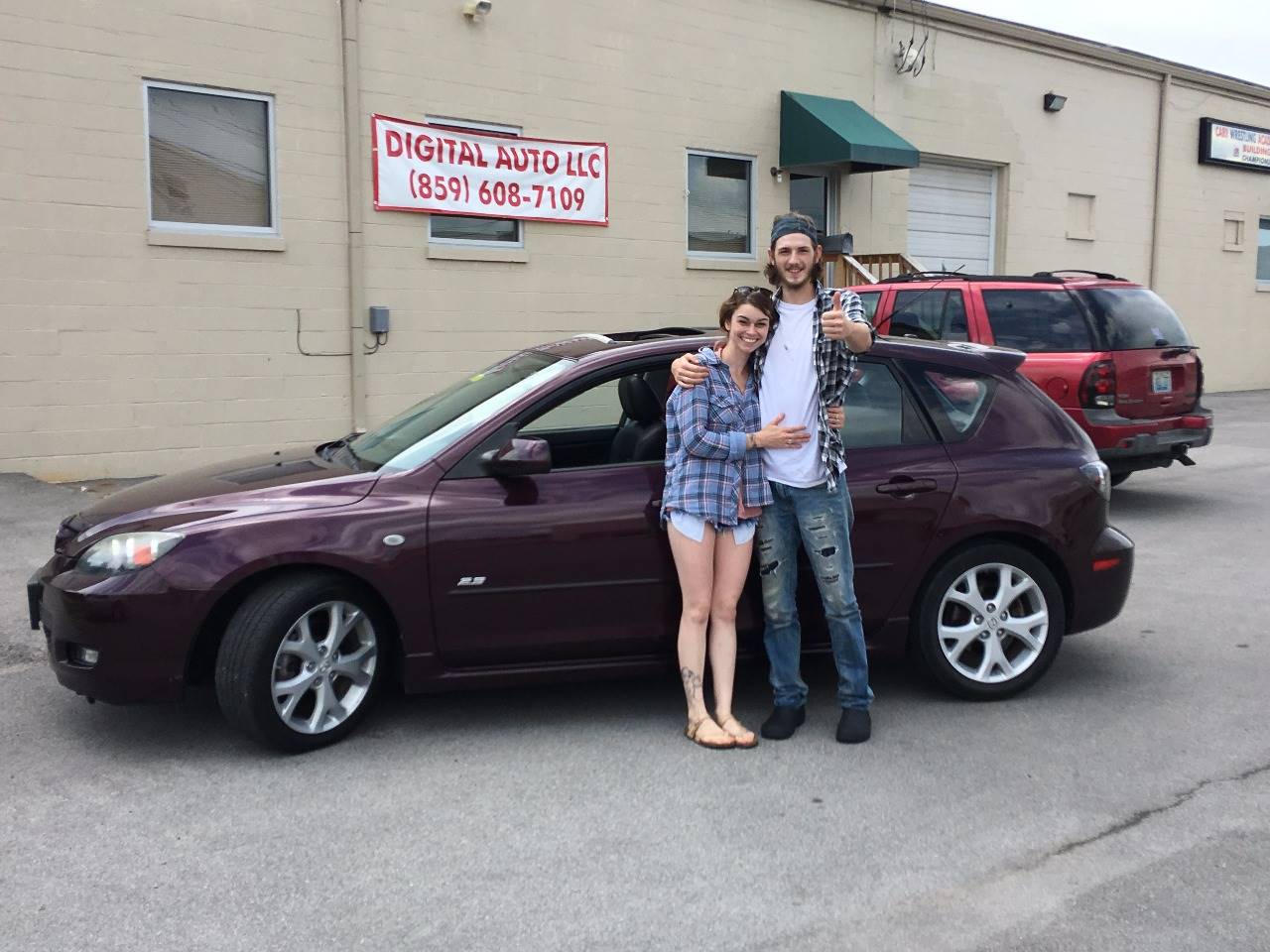 Megan L Thacker , Magnolia , KY , 6/15/2017
The best car buying expirence I ever had! They are real friendly and they let me take my time with the vehicle. I will reccomend them to anyone.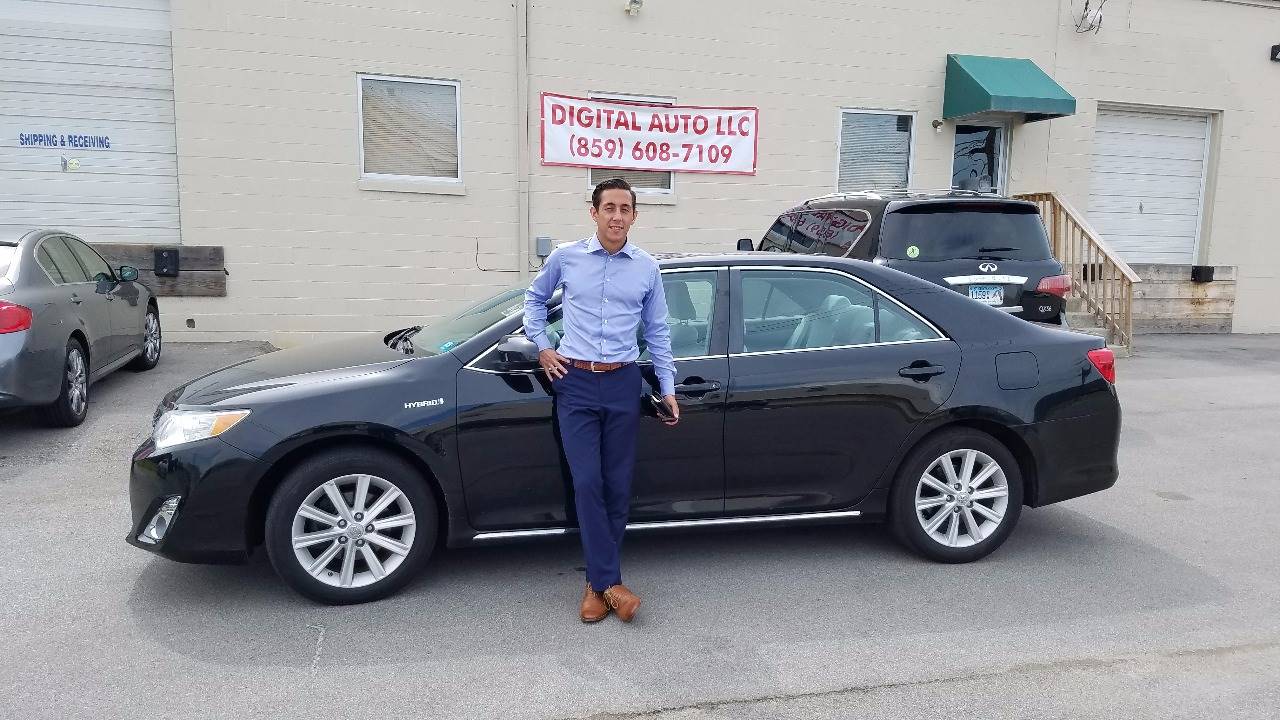 David M Raffman , Louisville , KY , 6/15/2017
Very reasonable and helpful salespeople. Willing to work with anyone. Makes the entire sales process VERY easy.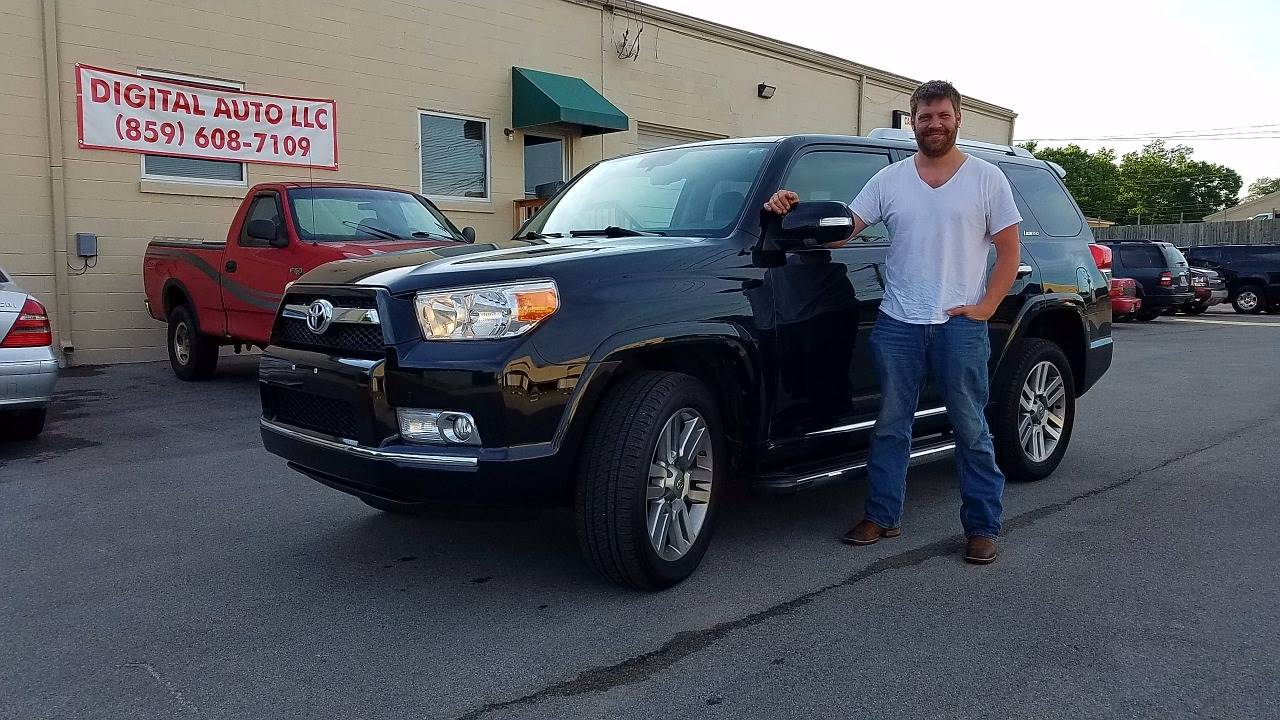 Mr. Nathan Mullins from Richmond, Ky. 6/14/2017
Great people best service in Lexington. This is the place to go to and the guys to talk with when you need a car. Hands down best place in the state.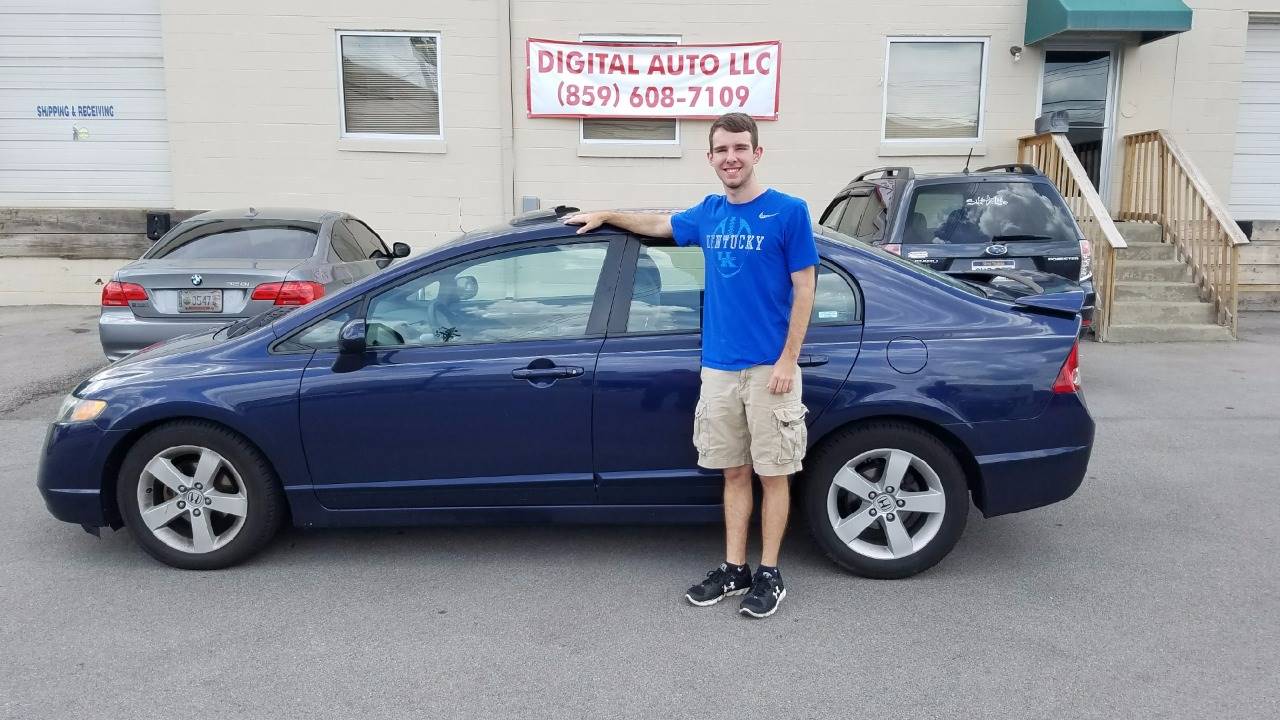 Aaron Jamison , Mount Eden , KY , 6/13/2017
Great car , Great Deal , veary easy transaction . This people are great to deal with they will never try to interfear with customers in any way to make deal happen . it was great experience . Love My new Honda Civic . Thank you Mike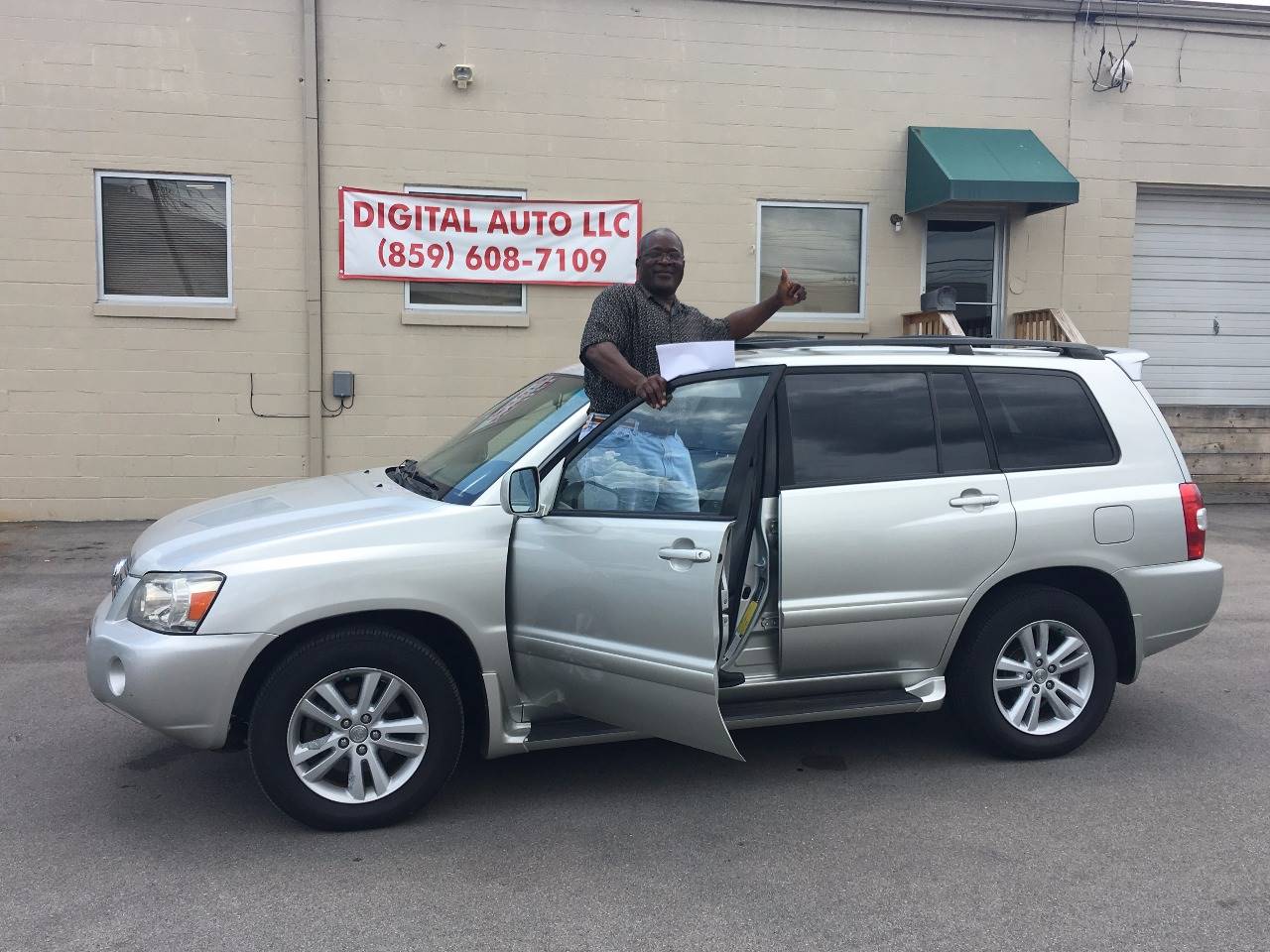 Turay Bob , Columbus , OH 6/13/2017
This place is way Diffrent than any other Dealer , They are very upfront no pressure at all , Give me all the time i need to check the car . car was exactly as described . Thank you Mike , Thank you Jimmie for the great deal .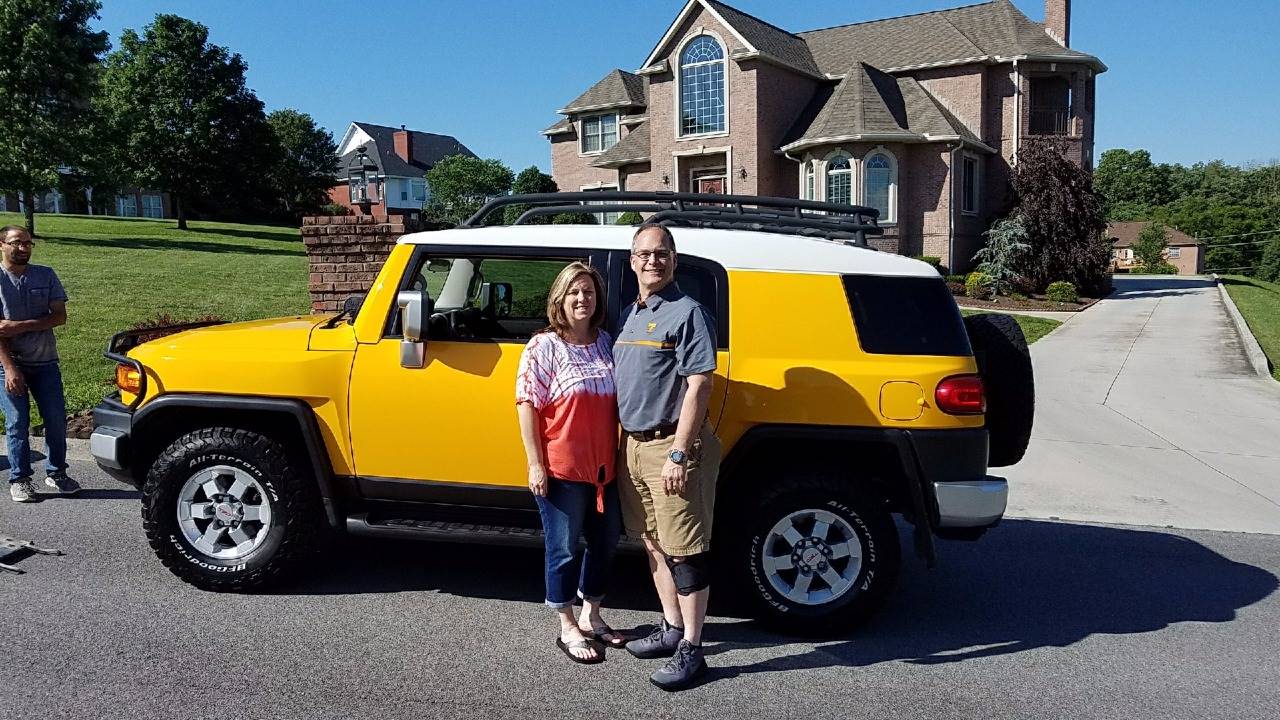 George R Haynes , Seymour , TN 6/12/2017
Thank u Jimmie for every thing u did to make it happen , great car . great deal .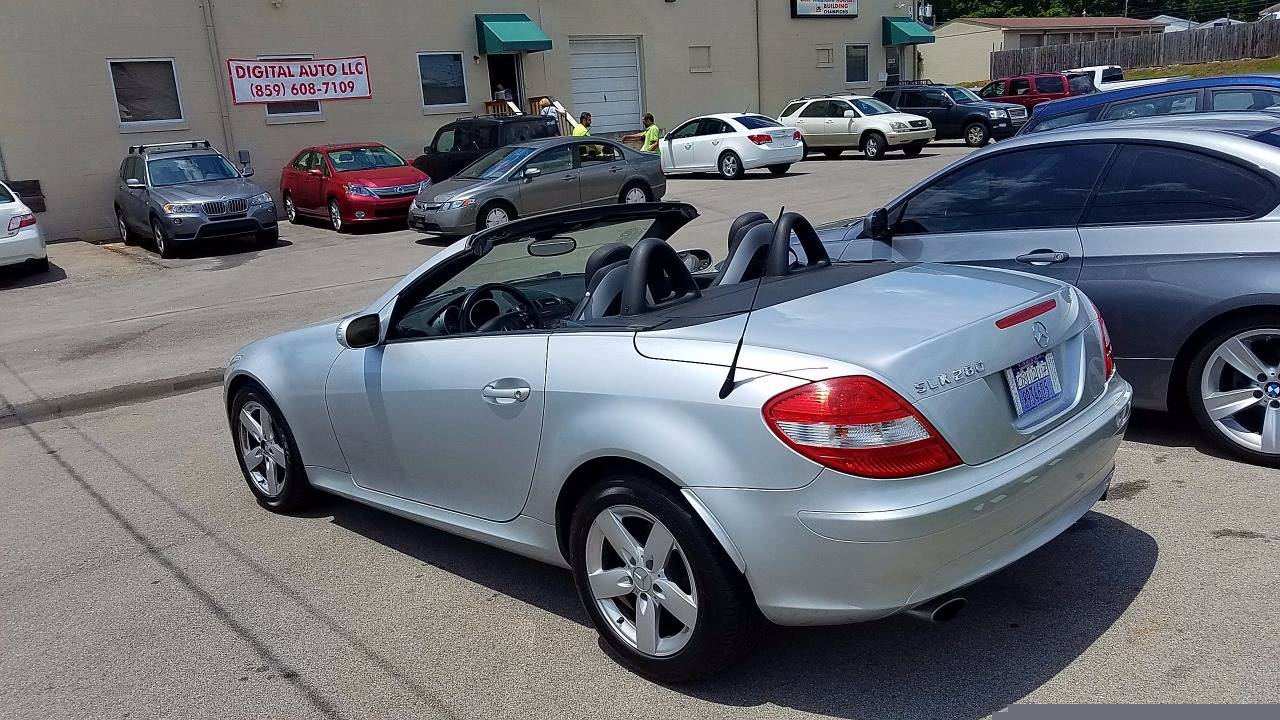 Lawrence D Sabo Richmond KY , 6/12/2017
Friendly and low-pressure people to do business with. Very responsive to questions. Good to deal with.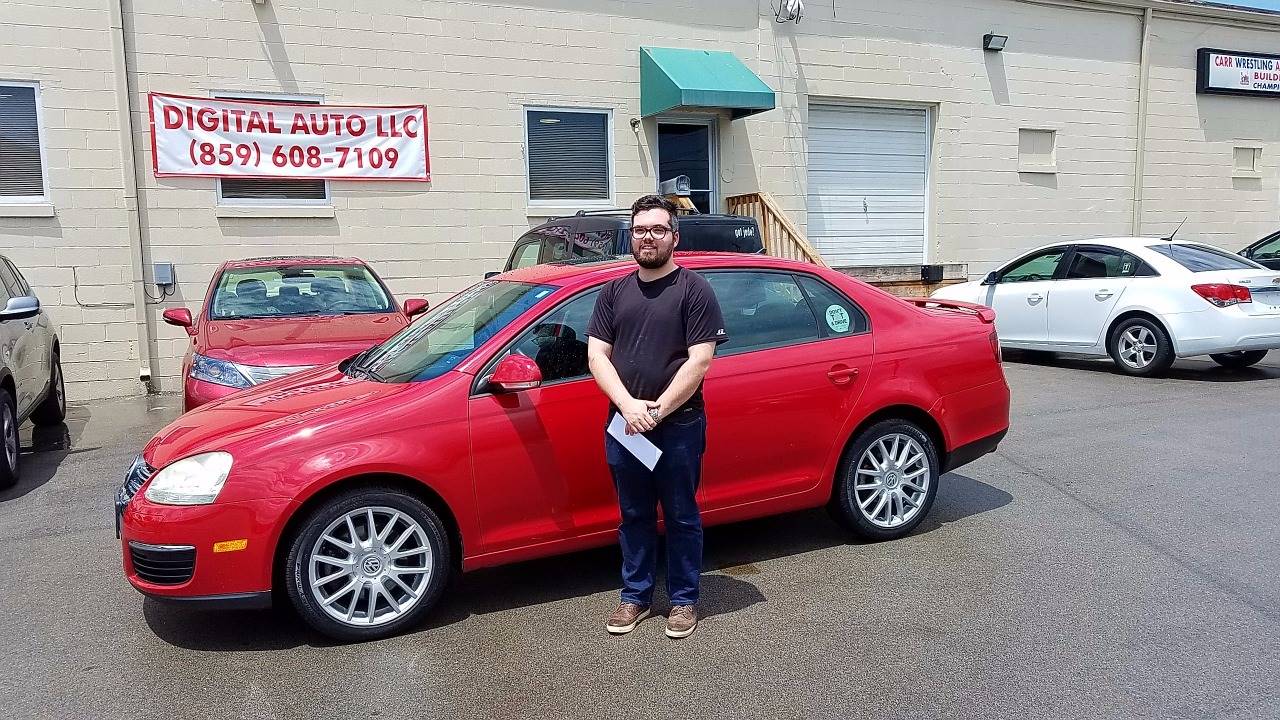 Nathan R Harmon Burlington KY , 6/12/2017
Quick and very friendly service. We were not rushed and felt very comfortable negotiating and talking to dealer about any possible issues and pricing. We would definitely recommend this place out to family and friends.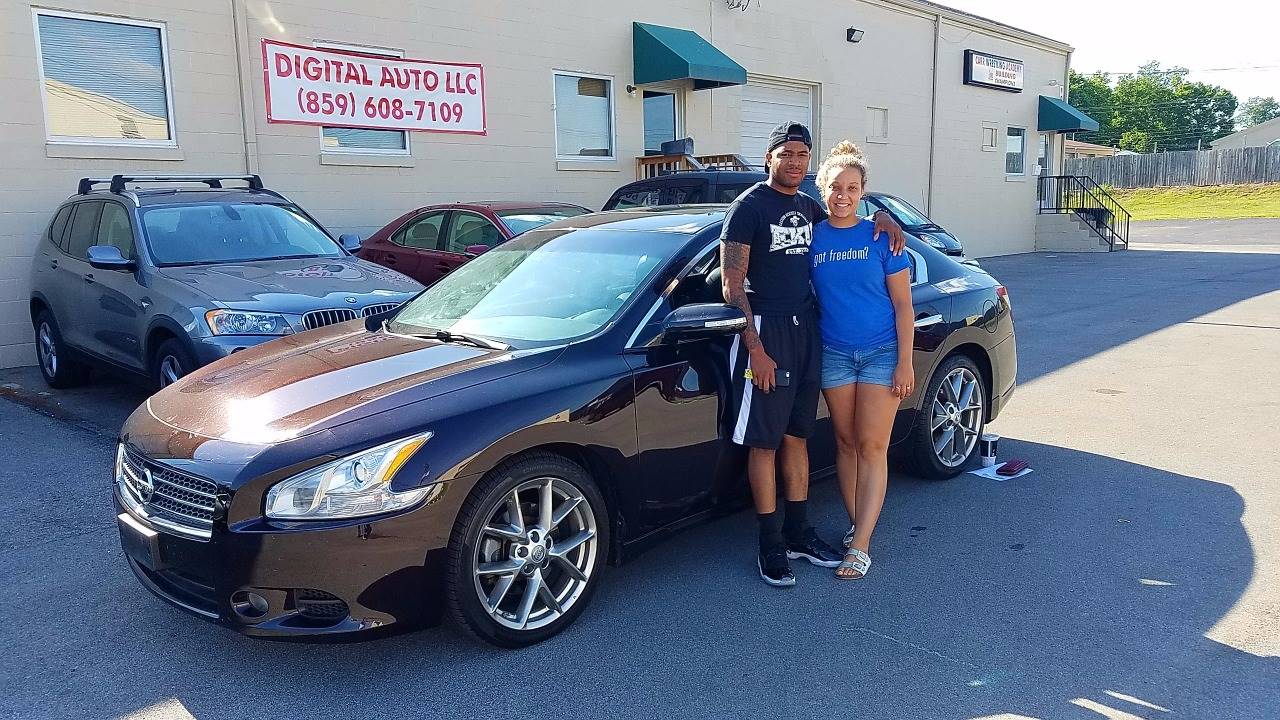 MR. & MRS. JUSTIN SCGERS DANVILLE, KY. 6/10/17
​​

Felt at ease when dealing with Jimmie and the car lot. Very great experience and very easy going peopple. We wasn't harrasssed at all and took no time to get us into our new car. we recommend any body to come check this place out! 10/10.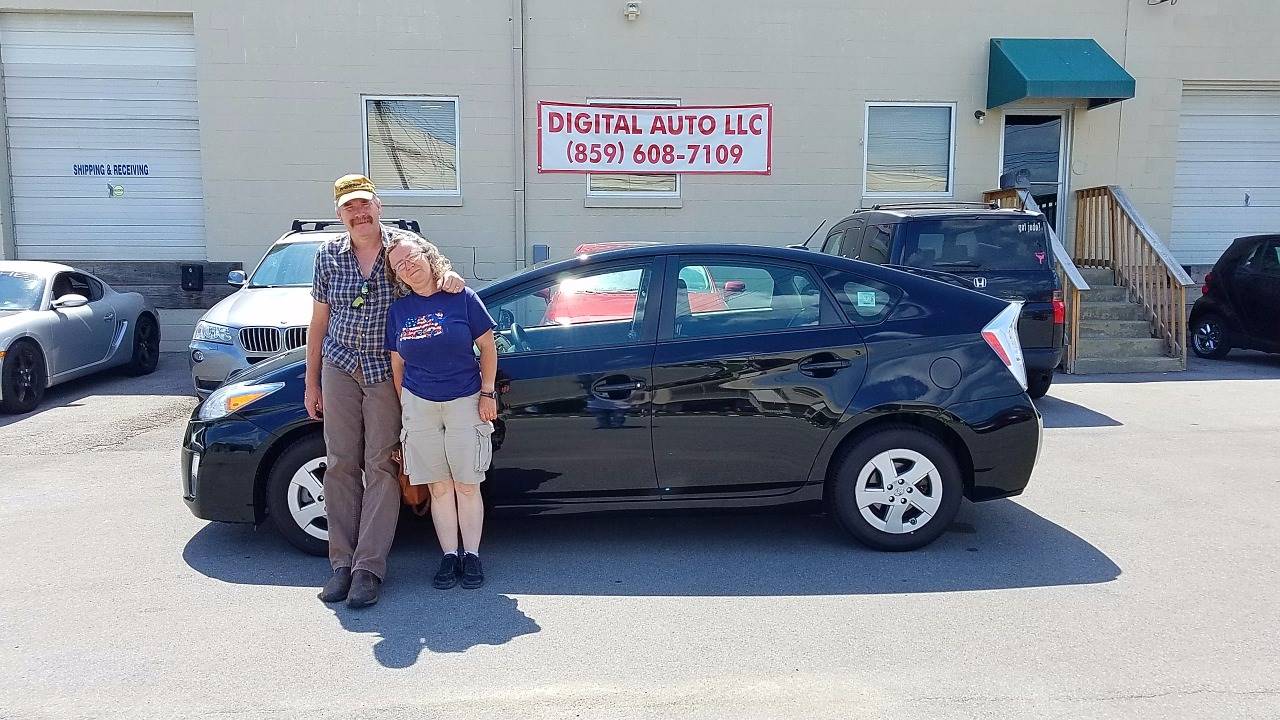 MR. & MRS. NATHAN BRACE HAZARD, KY. 6/10/2017
A great way to spend a Saturday. We've been looking for a nice priced vehicle for months. We saw the ad on cargurus.com and now we are owners of a very nice 2010 Prius! Great service. Come check this place out.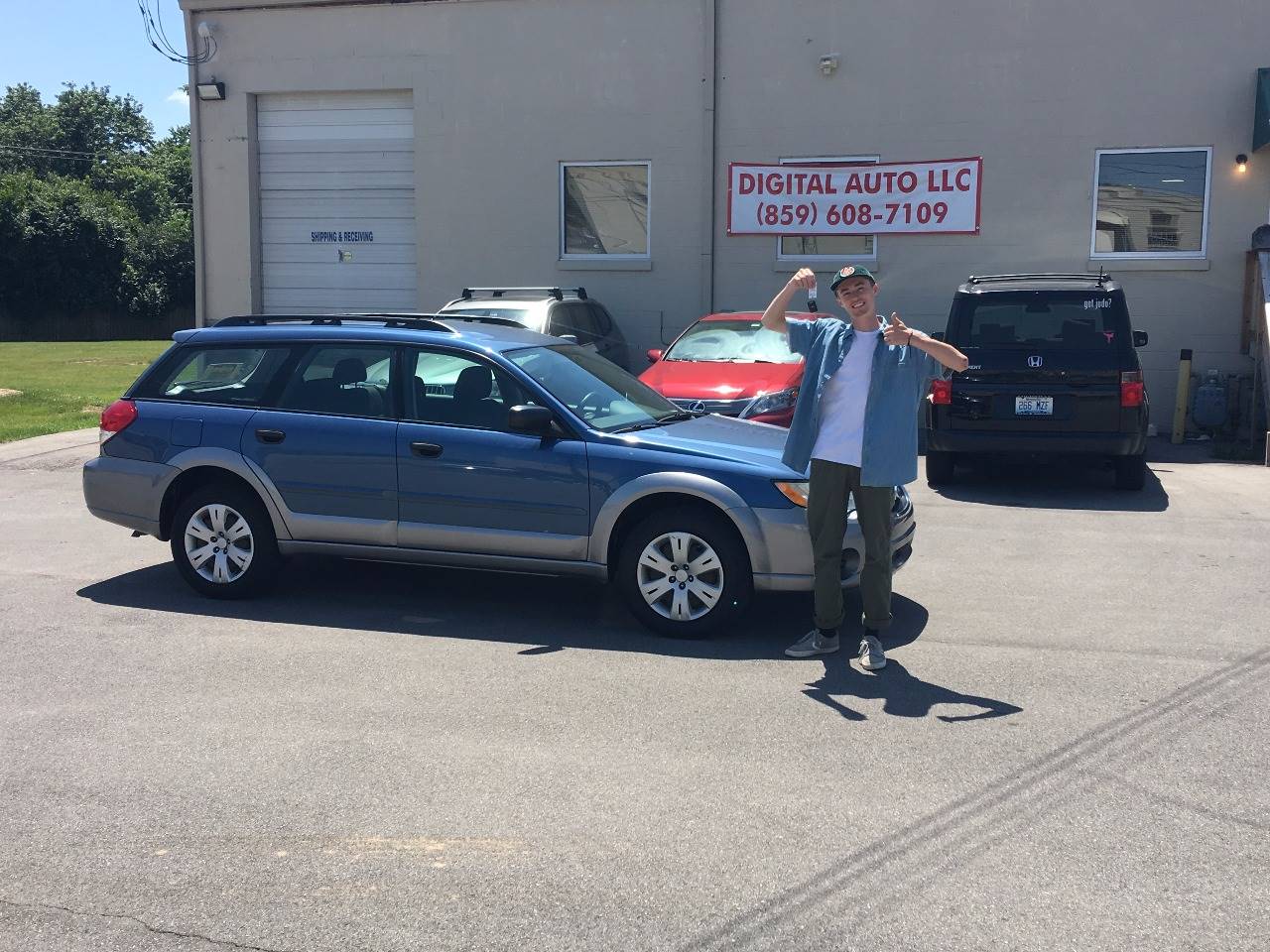 Timothy L Reid Nicholasville KY , 6/9/2017
Mike was great to deal with, he made everything easy. Mike allowed me to test drive the vehicals I was interested in and take them to my mechanic to have them inspected. This gave me peace of mind that I was dealing with a honest auto dealership. I would recommend Digital Auto to anyone looking for a automobile.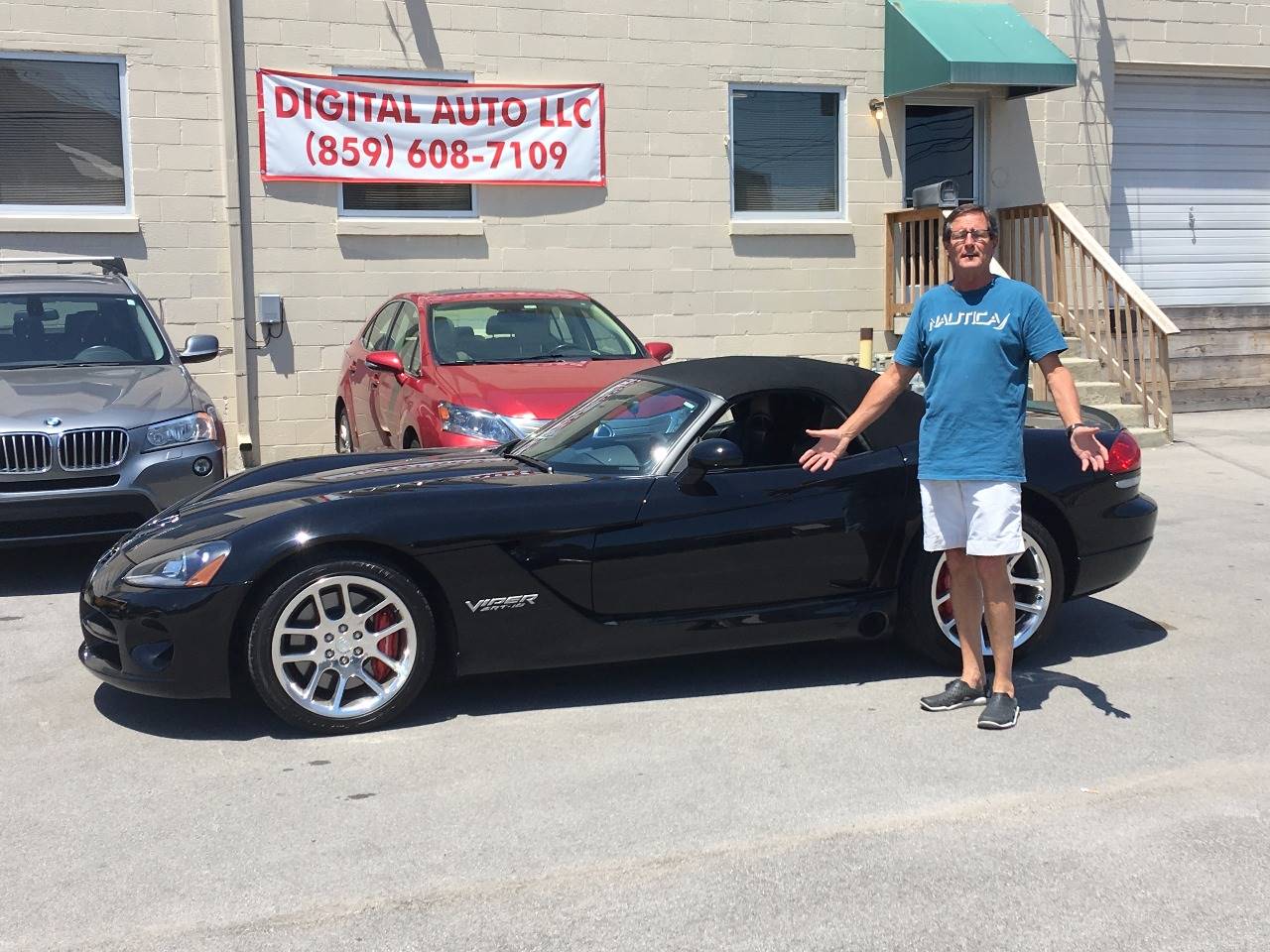 Jim Morley , Lexington KY , 6/9/2017
Unbelivable What this people at Digital Auto CAN DO , searching for somthing like this for more than 8 months Tell one friend recommended them to me and told me about the Locate program they have , called them told Jimmie What i want excactly and BOOOOM 3 Days after. My dream Came true even better . 2004 Dodge VIPER SRT V-10 With 3500 Miles . Thank u Mike , Thank u Jimmie , Cant Get better Than This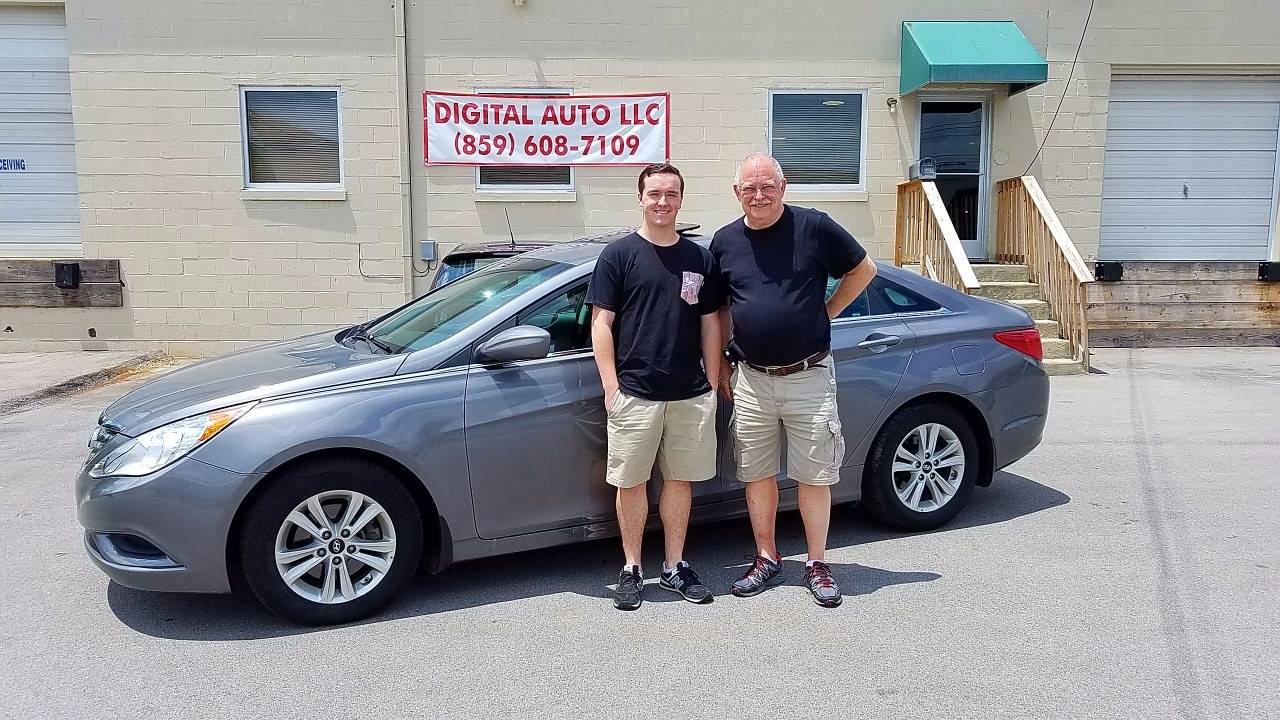 Vernon D Smith Cincinnati 6/8/6017
Excelllent communication and customer service. Jimmy and Mike make buying a car easy.
Great car, great price, great people.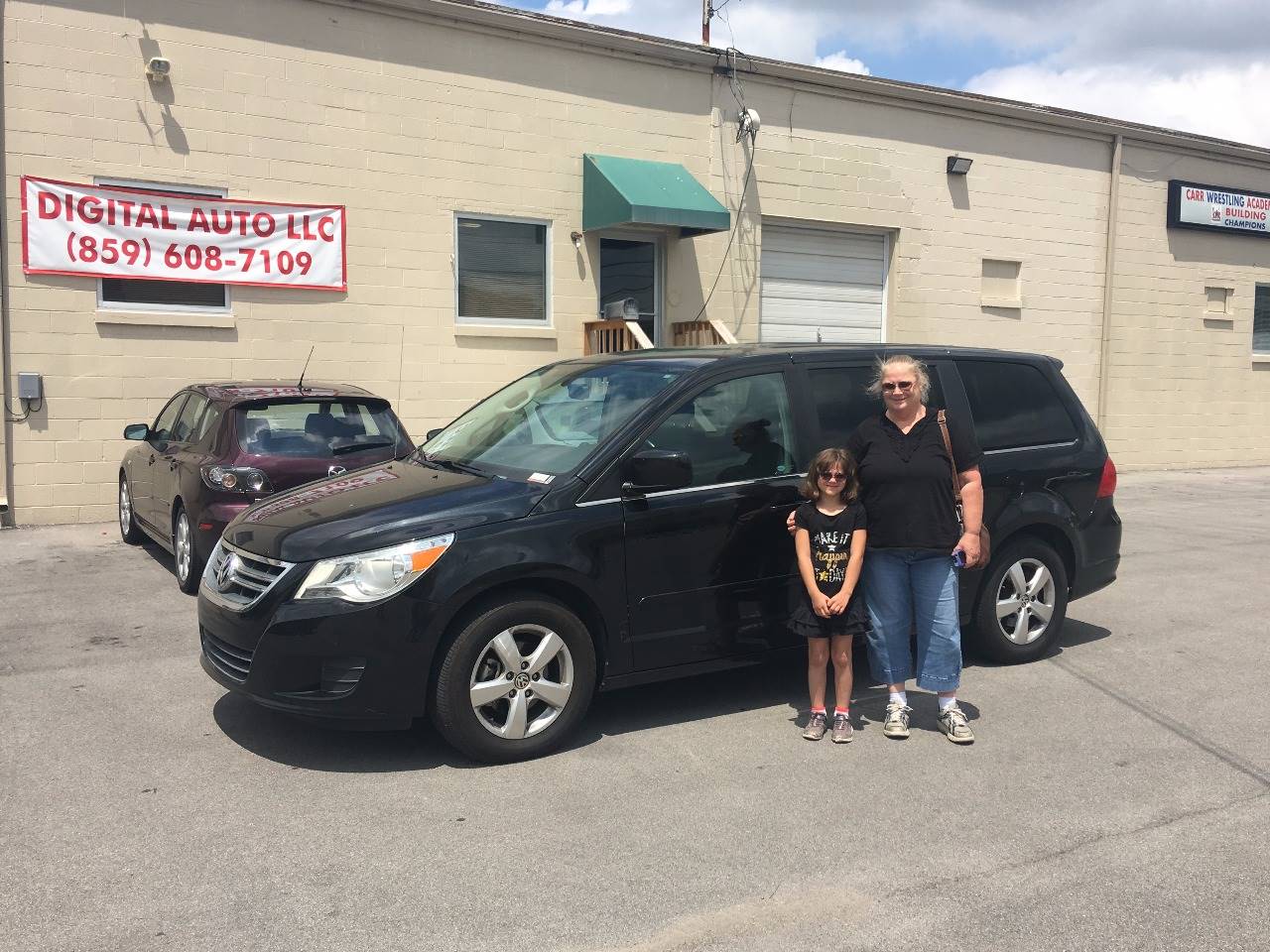 Debbie O'Flinn Richmond KY . 6/8/2017
I absolutely enjoyed my experience buying this vehicle. They were courteous and answered all my questions to my satisfaction..I would recommend them to anyone wanting to but a great car.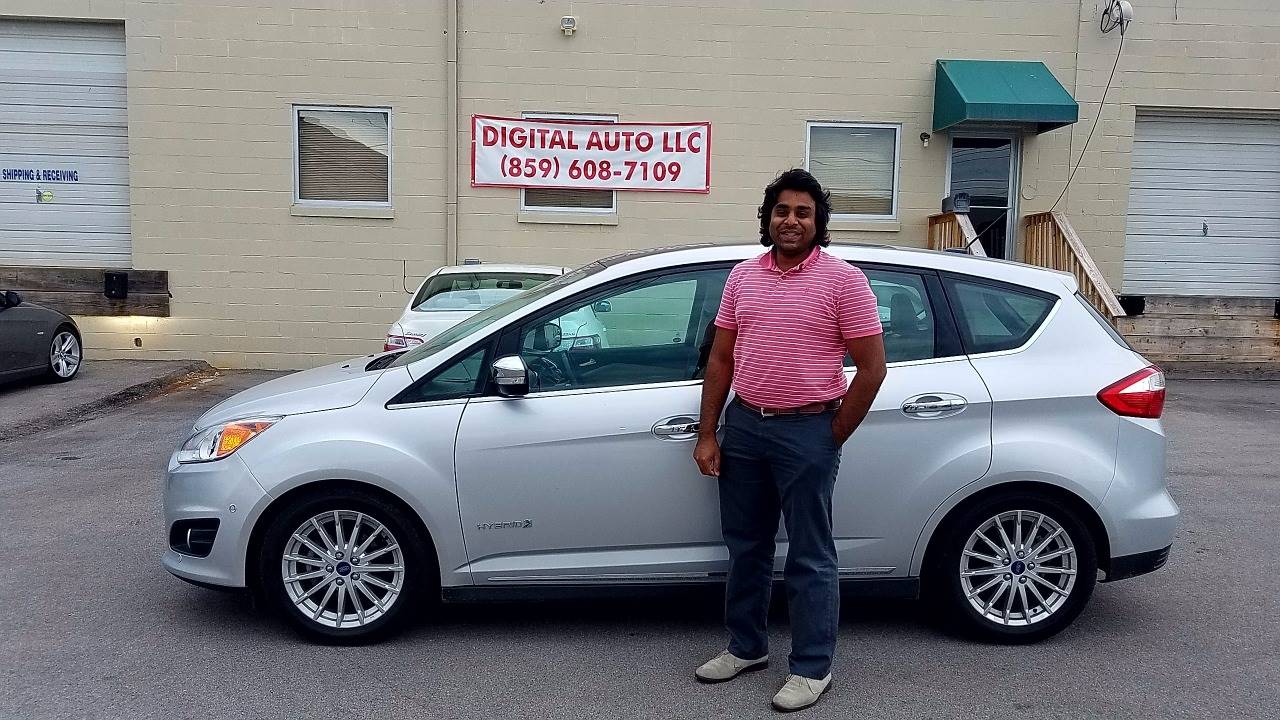 SRIVANTH MANOHAR-BABU LEXINGTON KY. 6-7-2017
THANK YOU MIKE (DIGITAL AUTO) FOR EVERYTHING....THE CAR IS VERY GOOD TO DRIVE!!! EVERYTHING IS EXACTLY JUST THE WAY YOU SAID IT WOULD BE, PERFECT!!!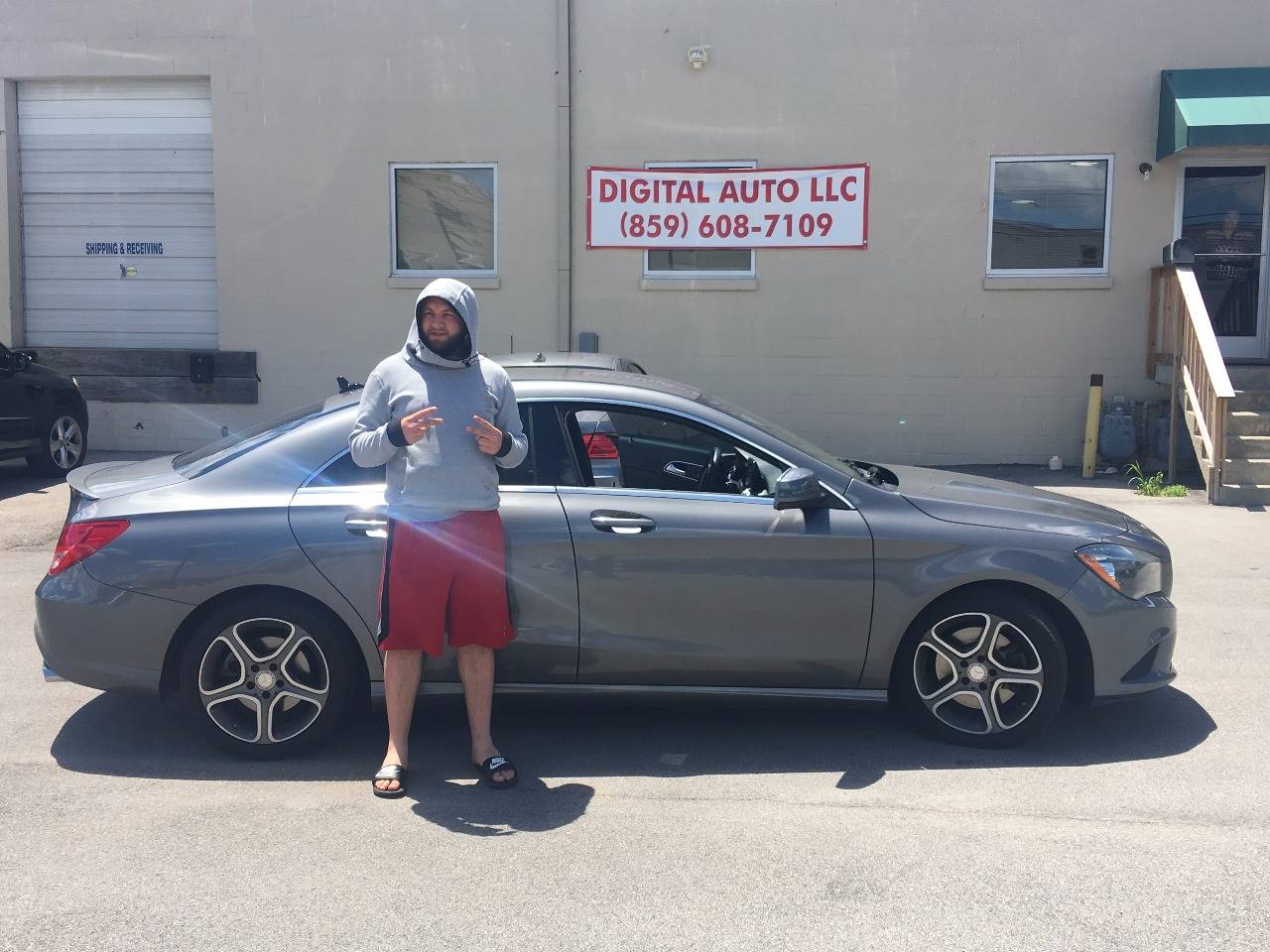 MOU ALI LEXINGTON KY , 6/6/2017
CANT GET BETTER THAN THIS GREAT CAR , GREAT DEAL , GREAT STORE , THANK U JIMMIE FOR THIS GREAT DEAL , I TOLD THIM WHAT I AM LOOKING FOR NEXT DAY MORNING THEY CALLED SAYING THAT CAR WAS AVAILABLE FOR ME , JUST WOW . THEY JUST LOCATE FOR ME ECAXTLY WHAT I WANT IN LESS THAN 24HRS .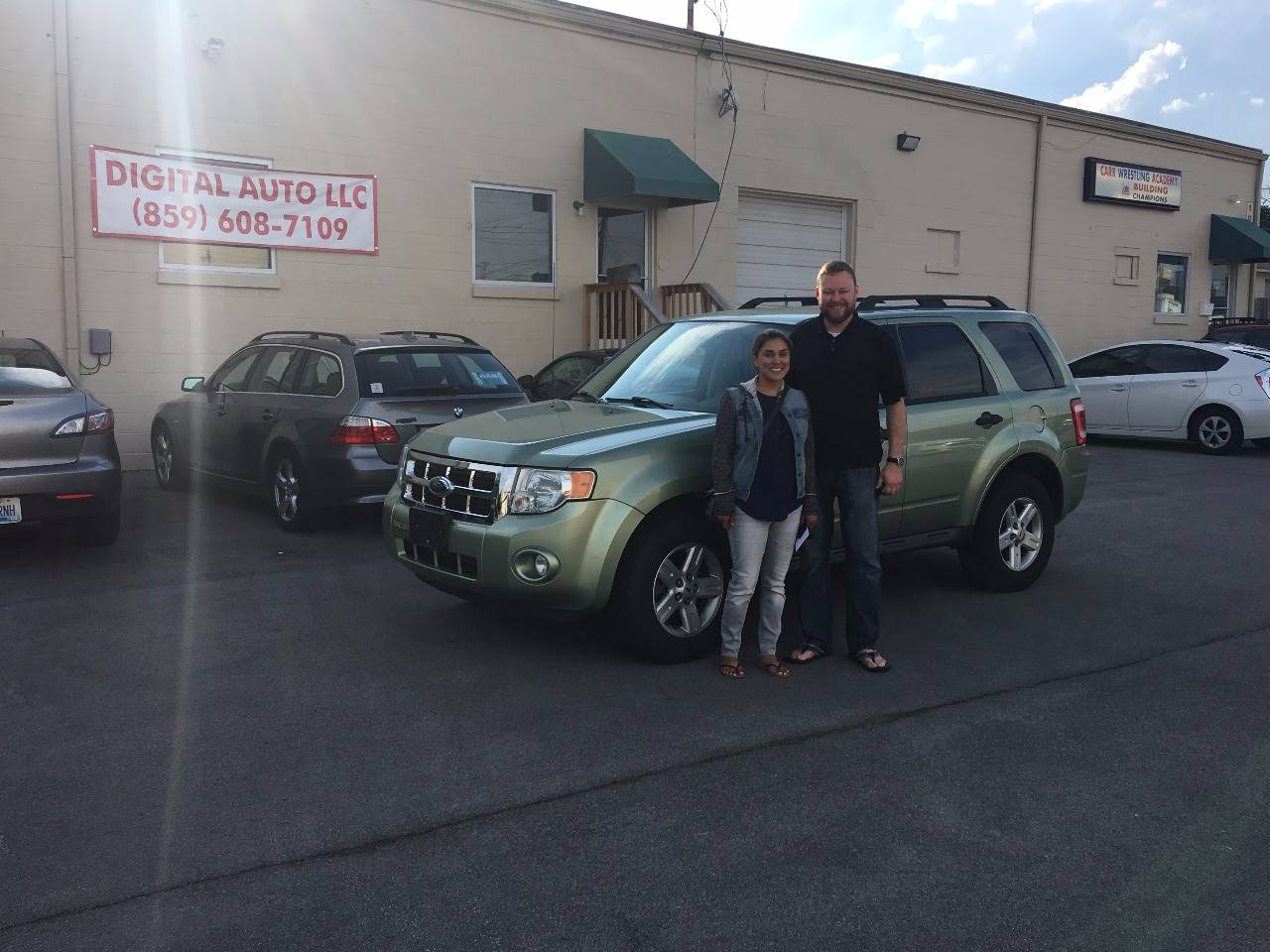 Velia J Rolph Nashville ,TN , 6/5/2017
Mike and Jimmie were very helpful and made everything so much easier for me. I recommended these guys for anyone who is looking to buy a vehicle.Thanks Mike and Jimmy!!!!!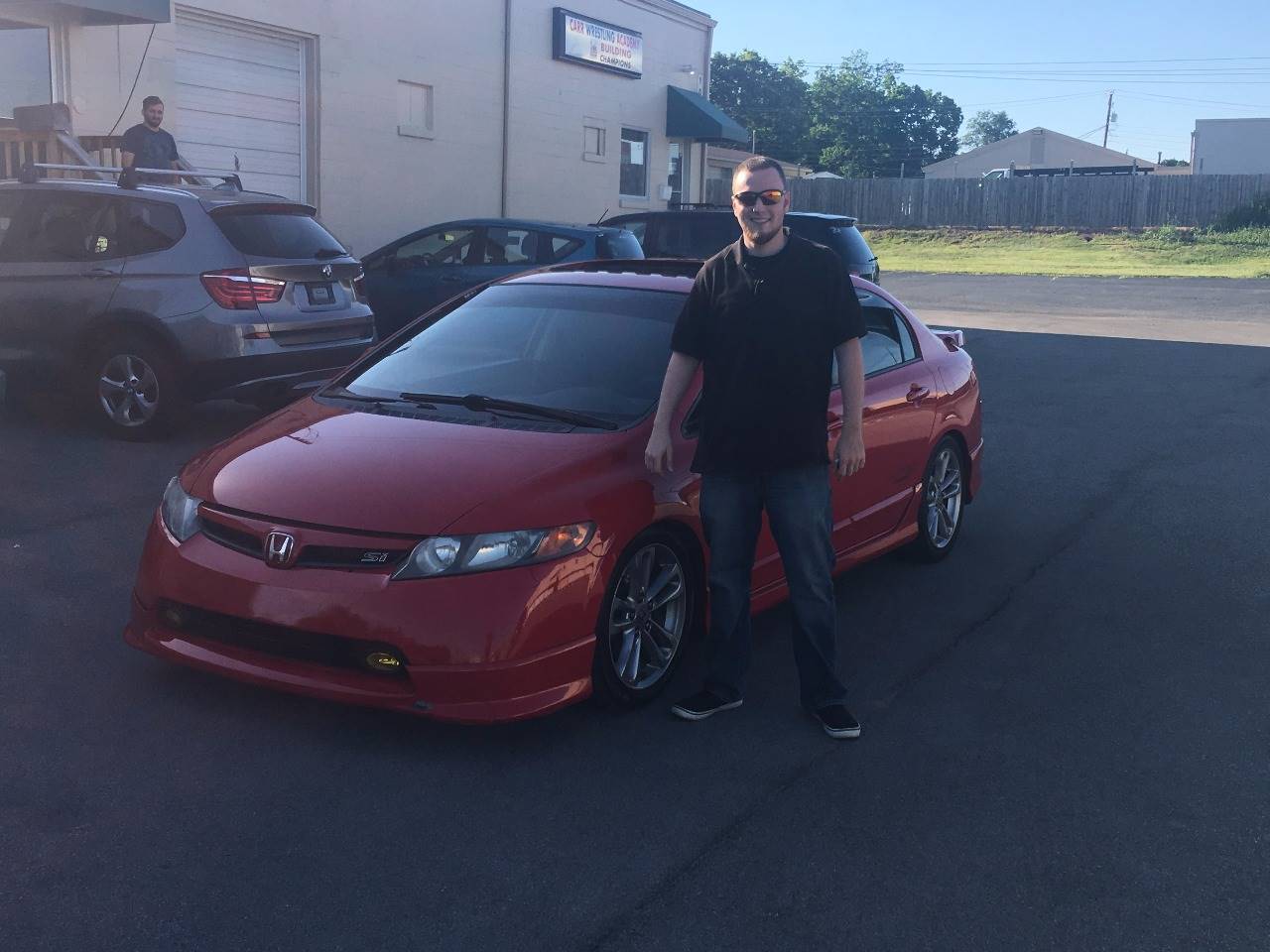 Spencer Ridgway, Urbana OH6/3/2017
Mike and Jimmie made the car buying process very smooth and very fun! I was very pleased with how well they handled themselves and their business. Definitely recommend these guys!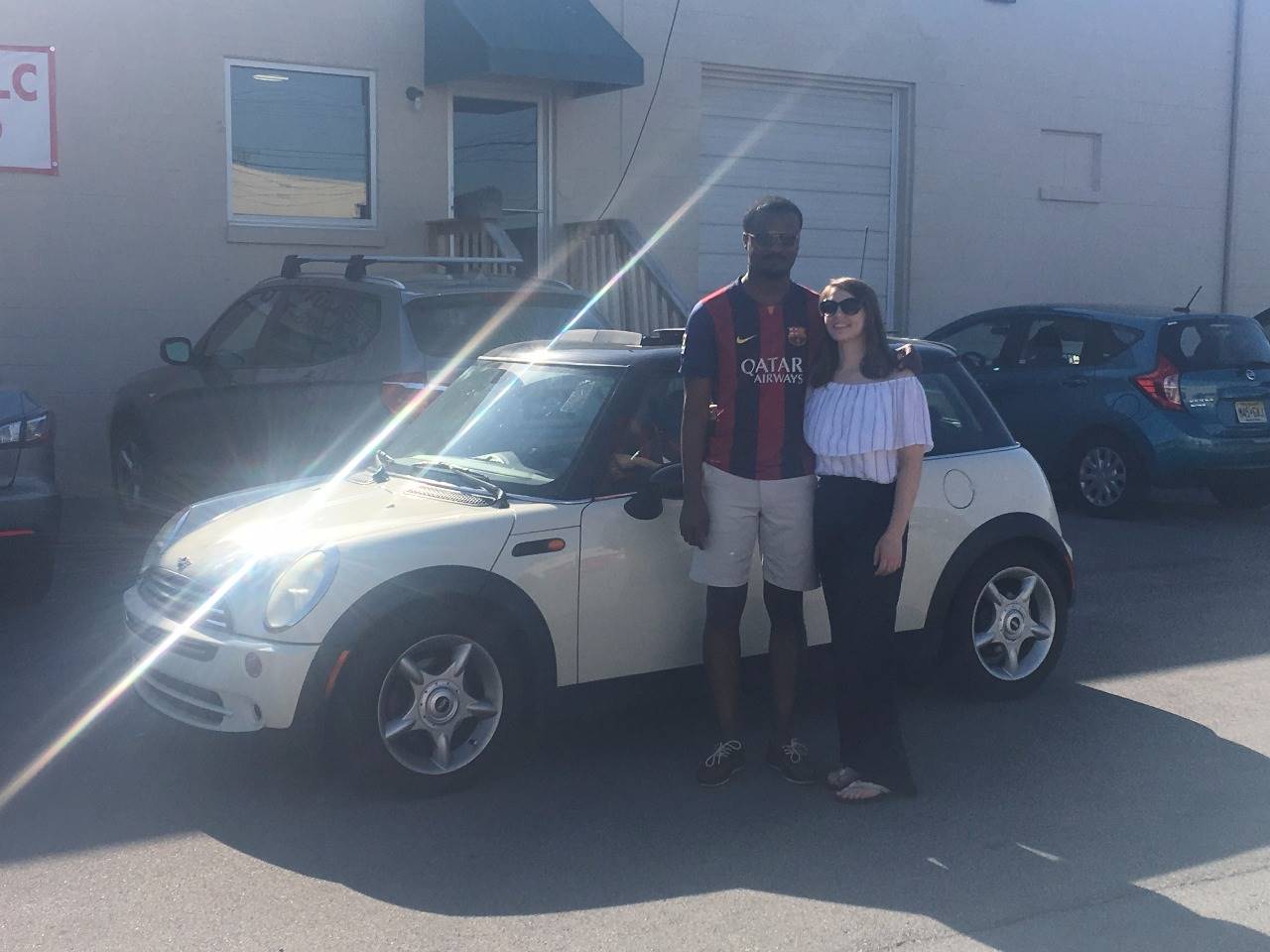 Mercia and Korinne Cincinnati, OH 6/3/17
Mike and Jimmie were very helpful, responded at the first call, and the car was just as it was advertized. They were willing to work with us since we are from Ohio and helped with the taxes there. We were so appreciative of the friendly staff as well, it was a pleasure to be here and work with them.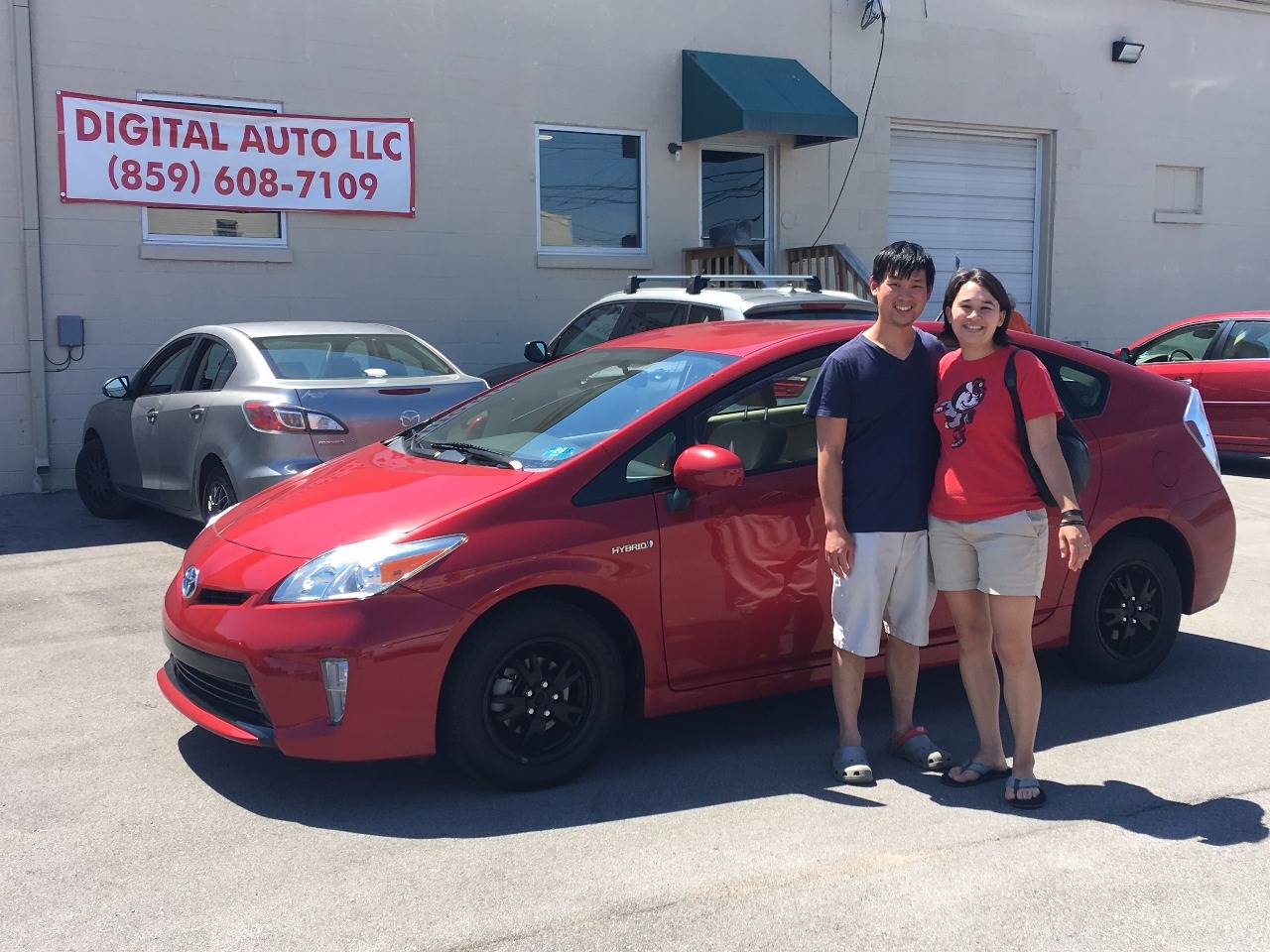 Hillary C, Cincinnati, OH 6/3/2017
This was my first experience not being hounded by the typical vicious car-salesman type. I appreciated that the staff were honest and friendly. I think we all walked away happy. This was definitely the least painful paperwork process ever. Thanks Mike and team!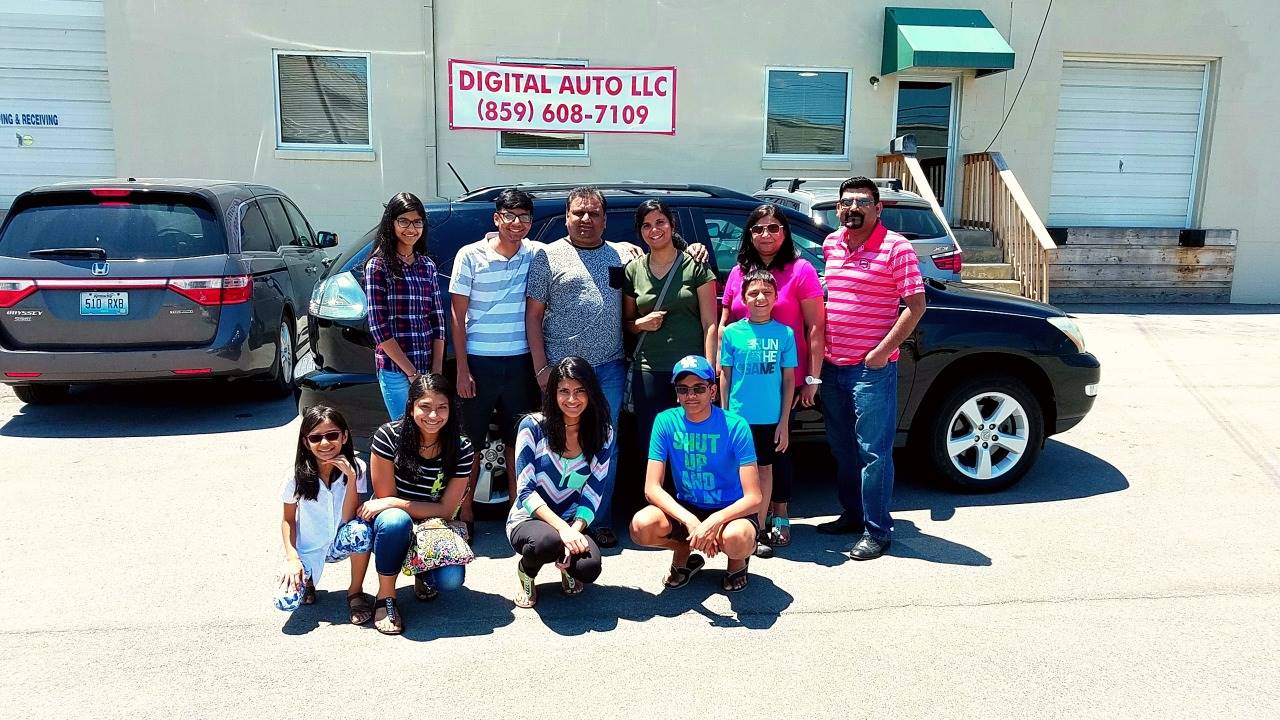 Mr. & Mrs. SP Patel EDMONTON KY. 6-3-2017
ME AND MY FAMILY HAVE JOINED THE DIGITAL AUTO FAMILY. THIS SERVICE WAS VERY HELPFUL IN OUR PURCHASE OF MY LEXUS RX330 AWD. MIKE AND JIMMIE NOT ONLY TOOK THEIR TIME TO HELP US FIND THE CAR WE WANTED, THEY DELIVERED WASHED AND WAXED JUST THE WAY WE ASKED THEM TOO. ME AND MY PATEL FAMILY WILL BE BUYING SEVEERAL MORE CARS FROM THEM IN THE FUTURE. SP PATEL FROM EDMONTON KY.
JAY SWAMINARAYAN
JAY UMIYA MAA
JAY MELDI MAA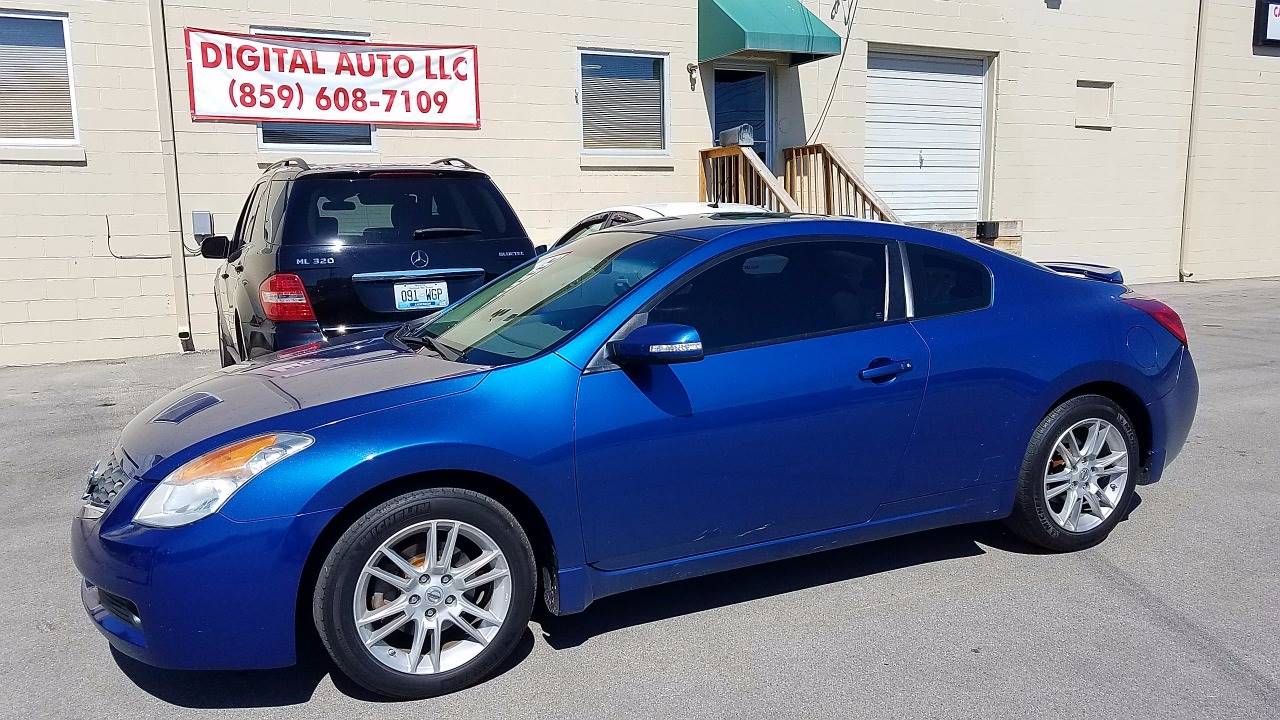 Anthony Link Winchester KY 6/2/017
Great experiance! No pressure on me while deciding on the car and they treated me with upmost respect. Plus the car was just as describled. I will surely do buisness with them again!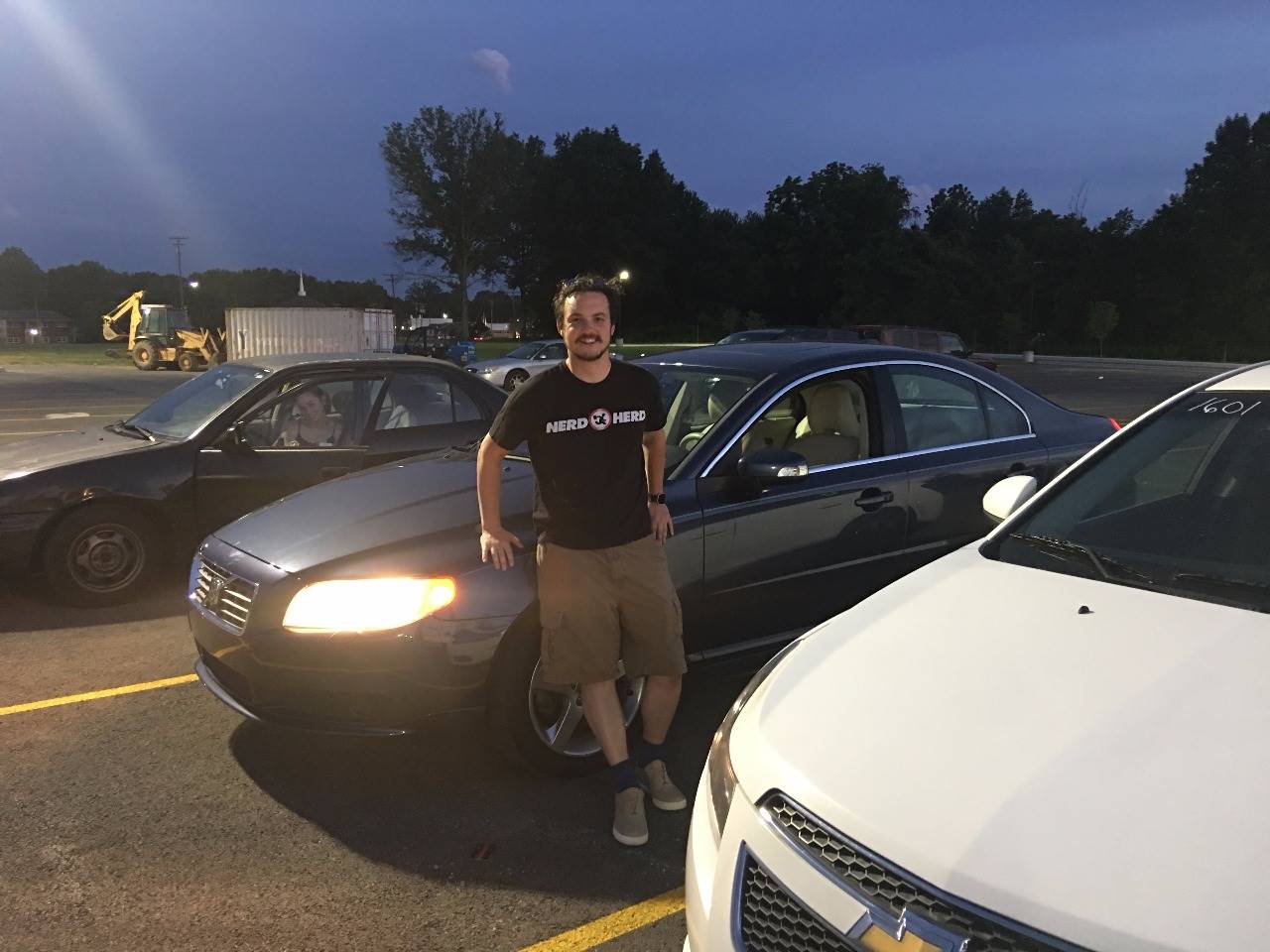 JUSTIN DAVIS Louisville KY . 5/31/2017
I WANT TO SAY THANK YOU TO MIKE AND COMPANY AT DIGITAL AUTO FOR MAKING MY USED CAR BUYING EXPERIENCE VERY HASSLE FREE AND HELPING TO OVERCOME SOME OBSTACLES FOR ME TO MAKE THIS PURCHASE HAPPEN. NOT ONLY DID THEY HELP ME THEY ALSO DELIVERED THE VOLVO TO ME IN LOUISVILLE DUE TO MY WORK SCHEDULE. THIS TAKES CAR BUYING TO A WHOLE NEW LEVEL. THANKS MIKE AND DIGITAL AUTO.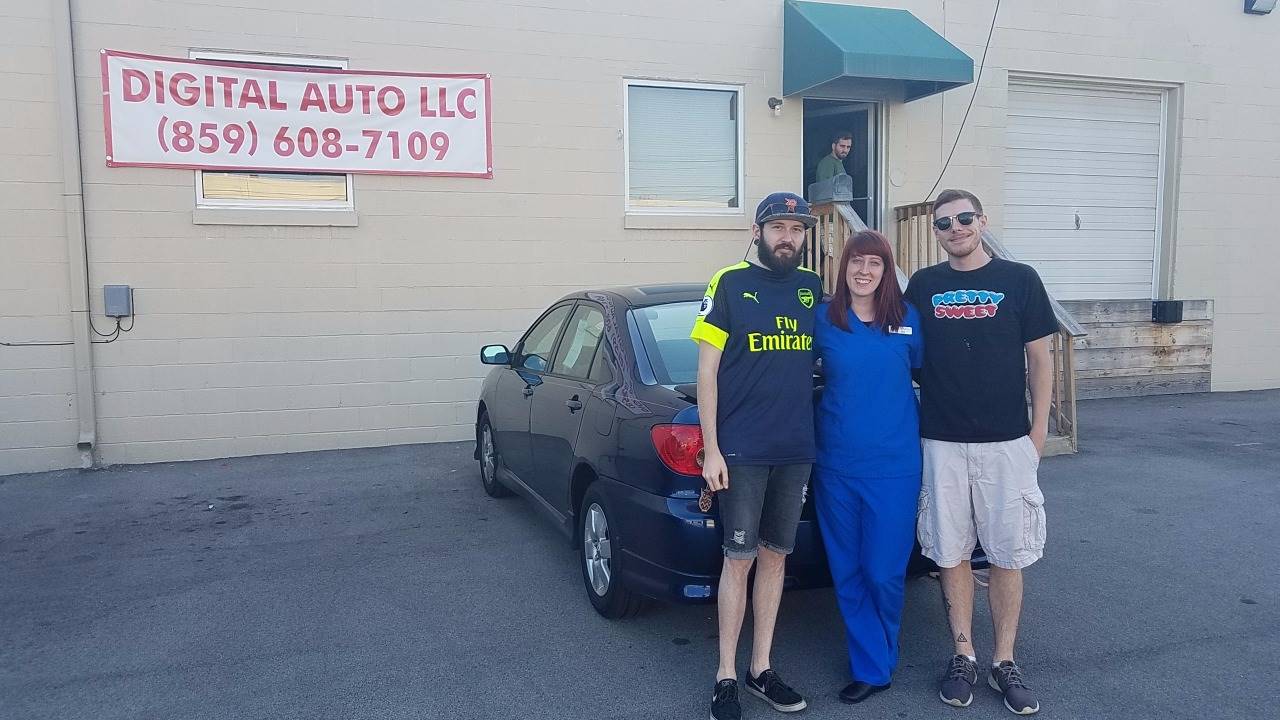 FAITH VANHOOSE Richmond KY. 5/31/2017
This is my first time buying a car and it was so simple and hassle free. Jimmie and Mike were extra nice and super hJUSTINelpful!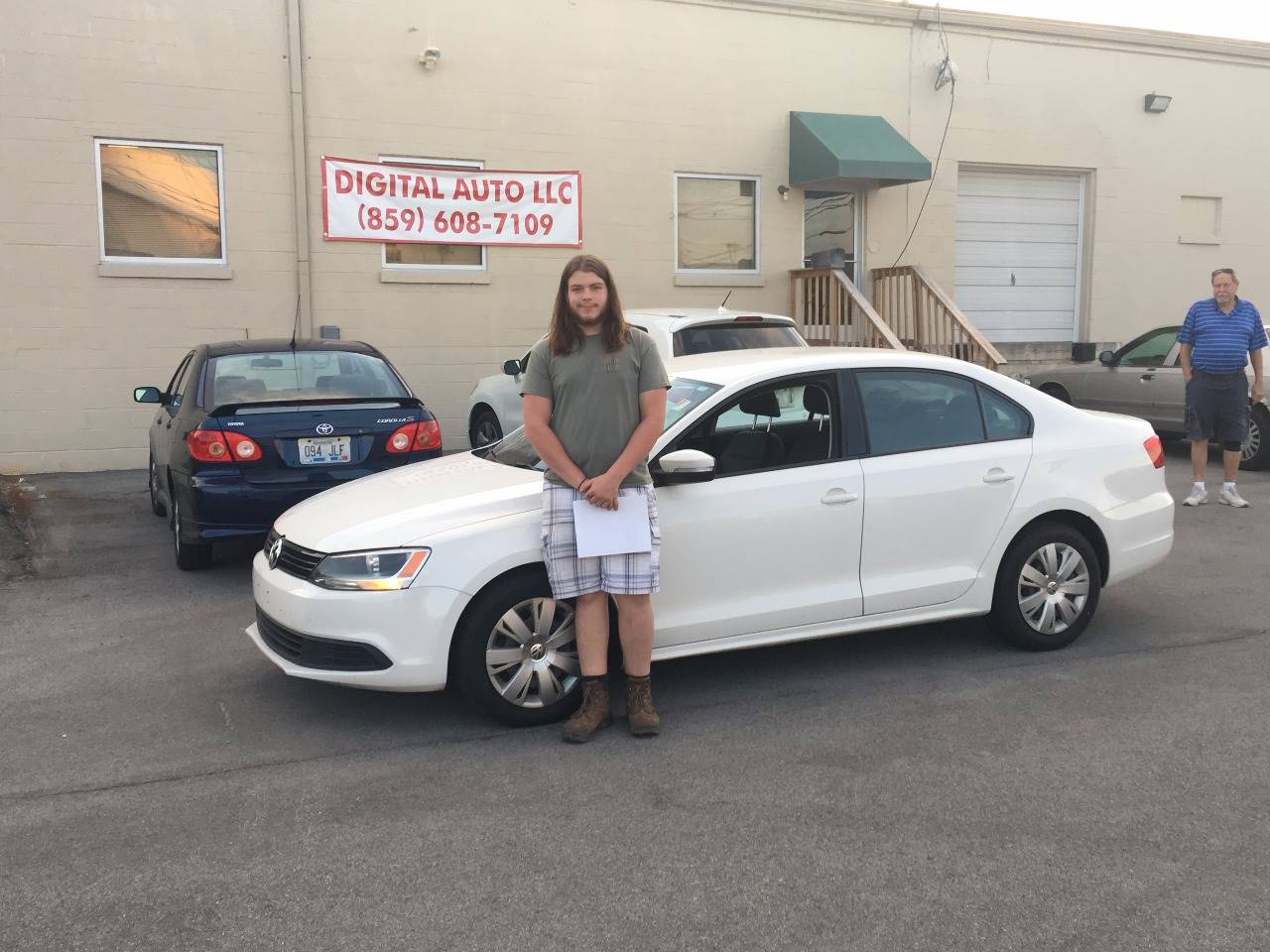 GARRETT GOETTEL Frankfort KY.5/30/17
I came looking for a great affordable car with no idea what to expect and Mike was very helpful and cooperative. He helped me and worked with us. Excellent customer service. Thank you mike.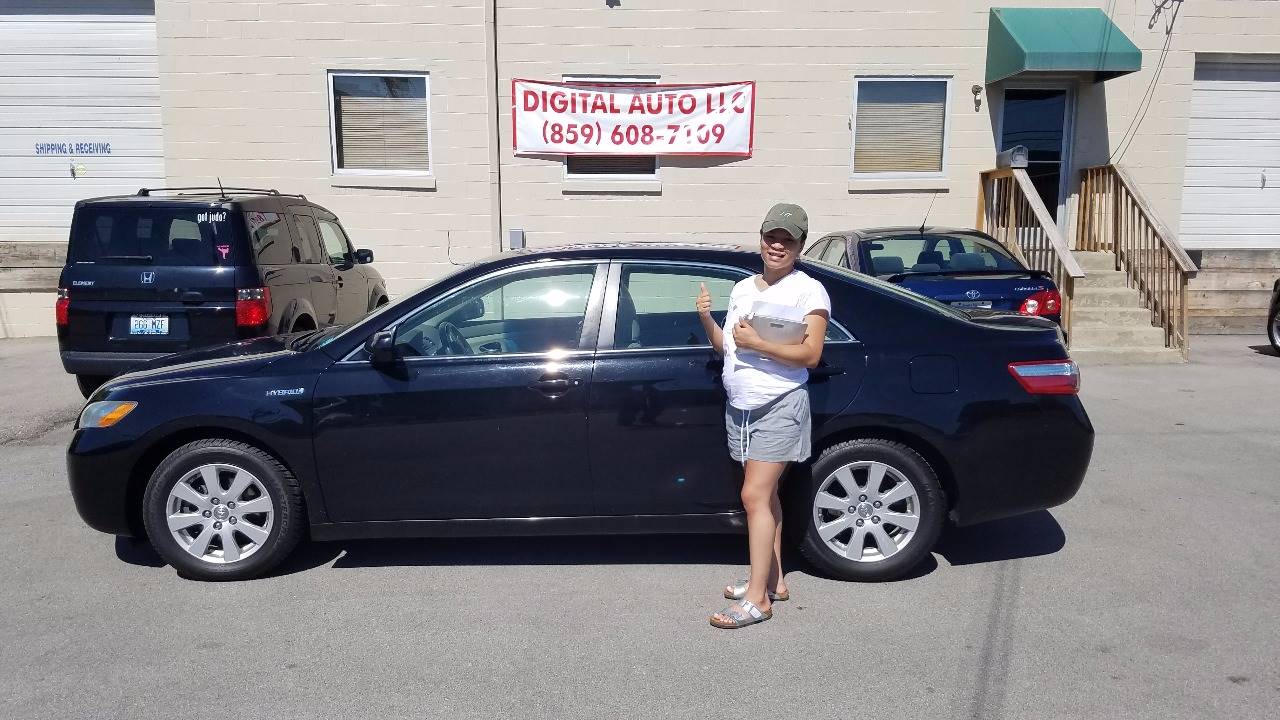 GENEVIEVE A PARKER Lexington KY .5/29/2017
Great car , Great deal , Awesome Customer Service , Very up front , These people know the Car business & Customer service , Very happy with my car!
thank you Mike , Thank you Jimmie .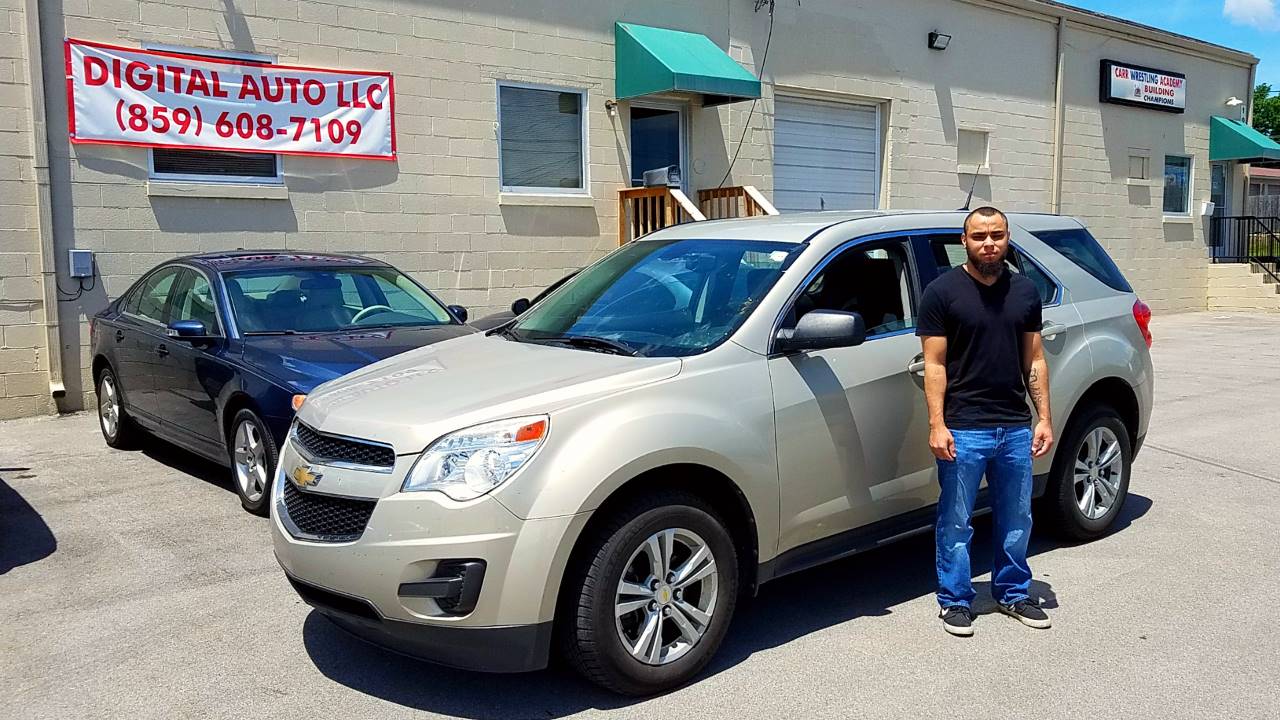 CODY MILLER Georgetown KY .5/29/2017
Needed a new car and came across DIGITAL AUTO, they have awesome service and unbeatable prices. I reccommend this car shop for anyone looking to get a new vehicle.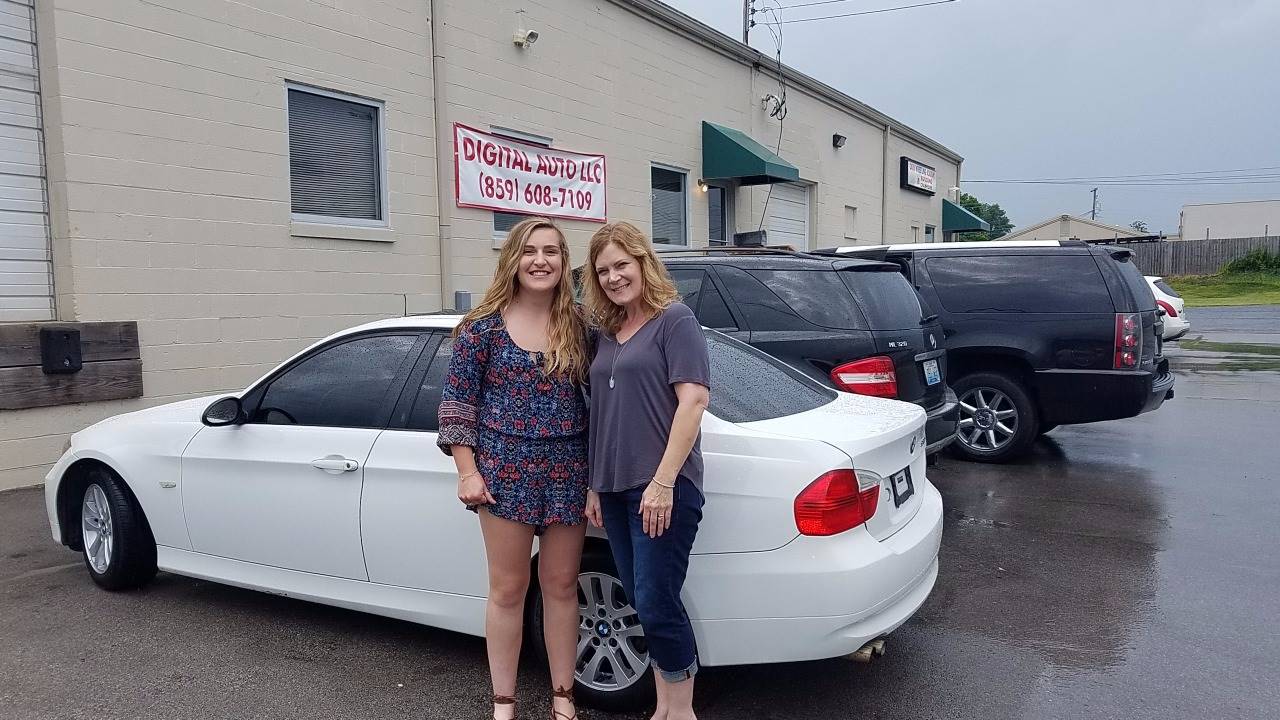 Gavin Heckel ,Shelbyville KY , 5/27/2017
WE HAD A GREAT EXPERIENCE AT DIGITAL AUTO. THEY HELPED US FIND JUST THE RIGHT CAR FOR OUR DAUGHTER. VERY EASY TO DEAL WITH AND GREAT SELECTION. WE WILL BE BACK.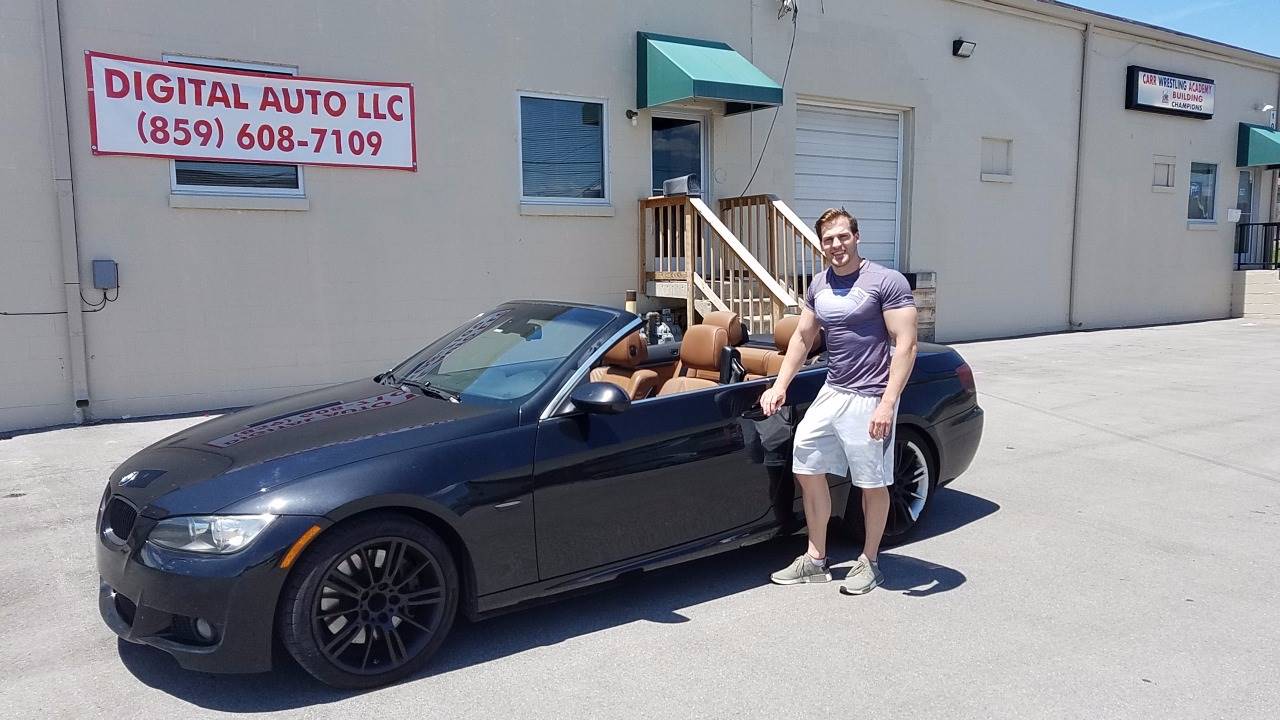 Ross Brown Lexington KY. 5/25/2017
Great People to work with! I had a great expirence and got exactly what I was looking for in a car. I love the friendly and easy going atmosphere.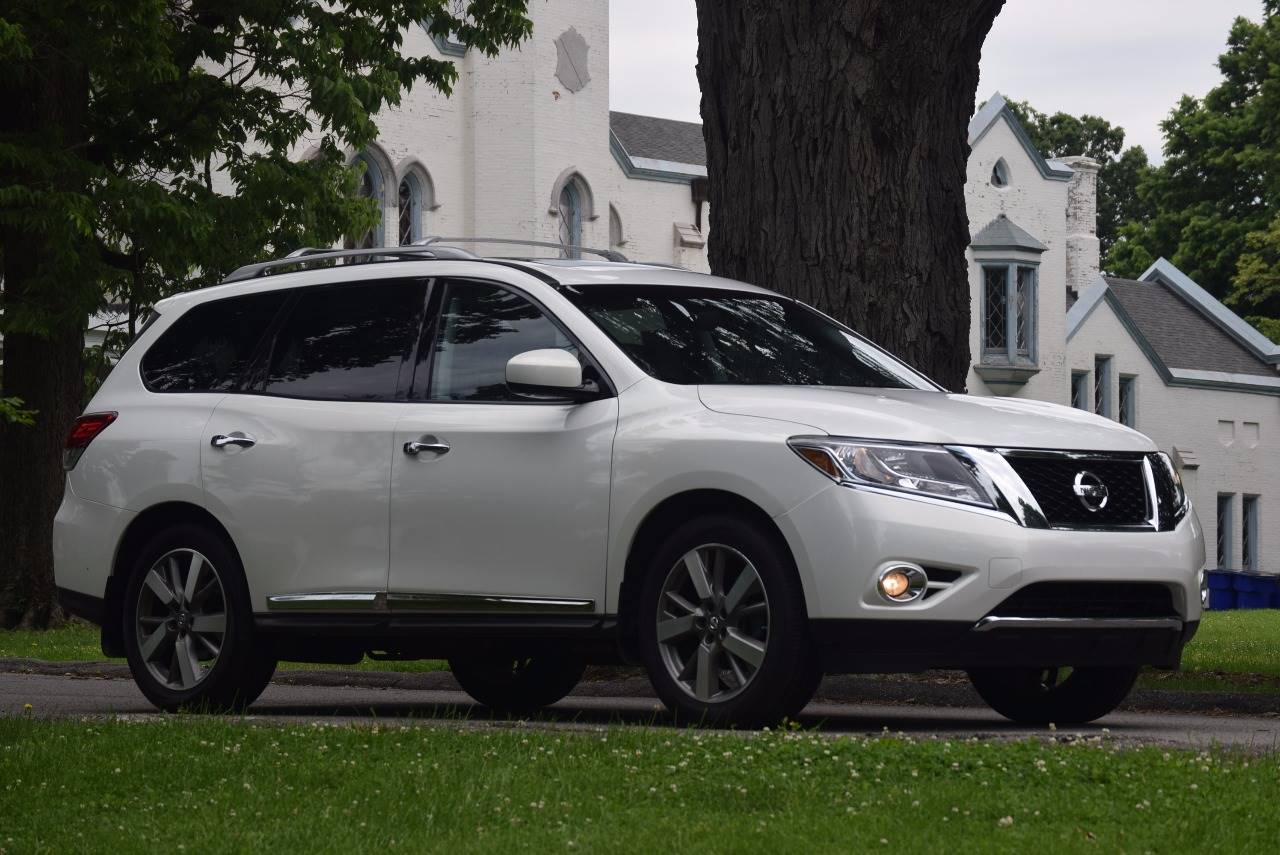 GLENNA WHITE , Corbin , KY 5/25/2017
BILL AND I ARE VRTY HAPPY WITH OUR NEW NISSAN PATHFINDER. THE SALES TEAM WERE JUST AWESOME. WE APPRECIATE THE WAY THEY TH TOOK CARE OF OUR NEEDS.THANK YOU VERY MUCH,GLENNA AND BILL WHITE.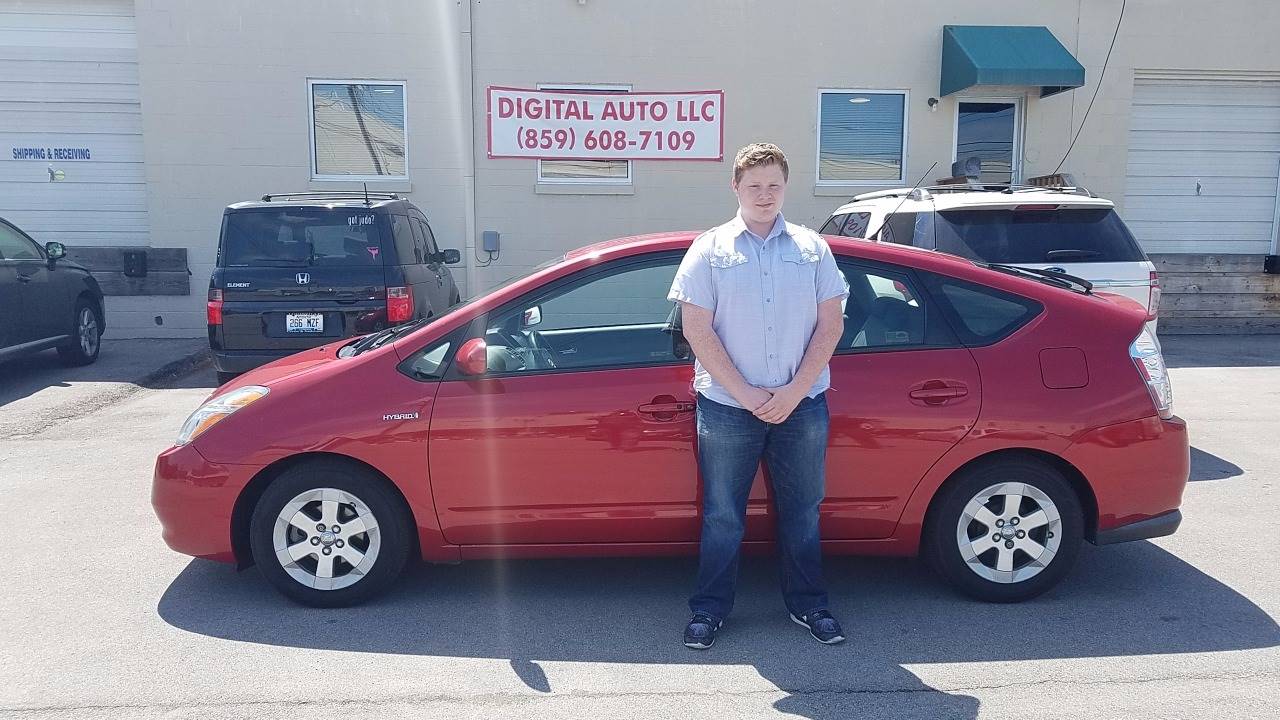 Seth Cocking Shelbyville , KY 5/25/2017
I came from Shelbville, Ky to purchase a 2008 prius.This was my first car. We had great customer service and they had gone out of there way to make sure there were no issues with the car. As a first time car owner this was very importent to myself. I was worried about getting taking advantage of thankfully they were extremely honest and up front with everything. I would recommed anyone to buy from this company and feel good about doing so!.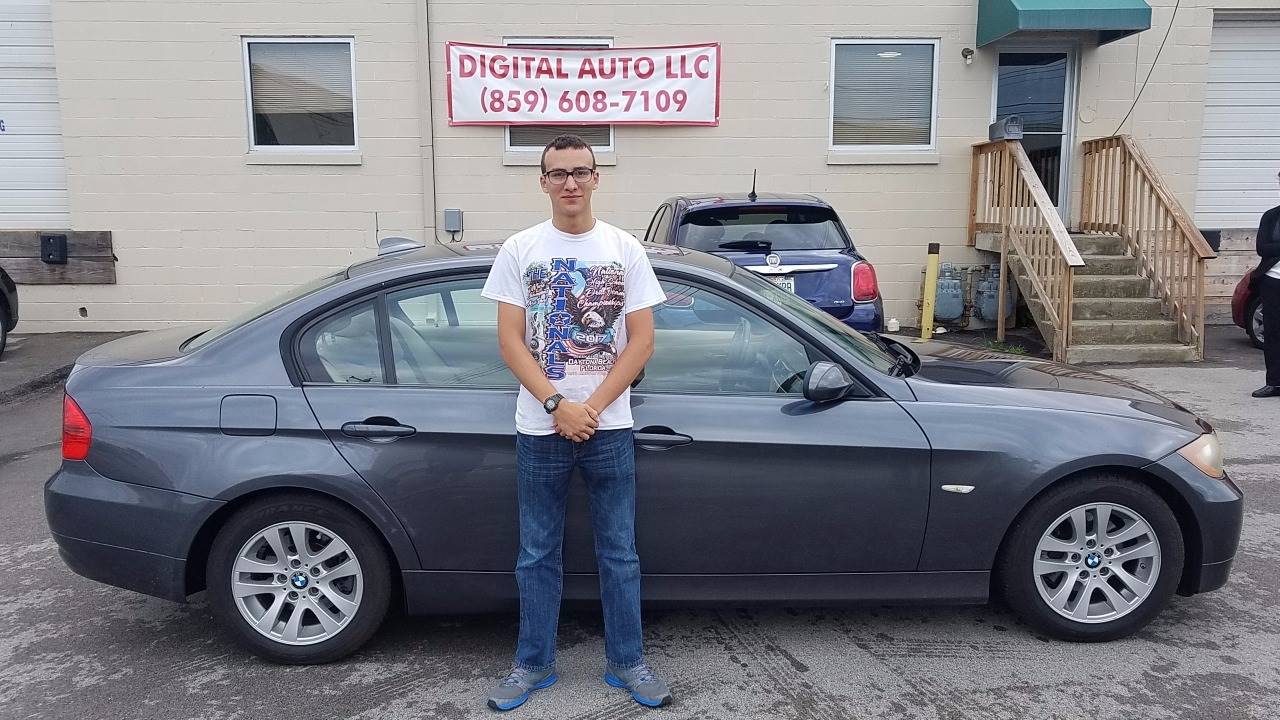 Roberto montanez Tulsa , OK 5/24/2017
I came from Oklahoma to buy my first car. I was looking at one care that looked really good so i came in and they said it was sold. and they apologized for that, but they helped me find a just as good one or better which i loved.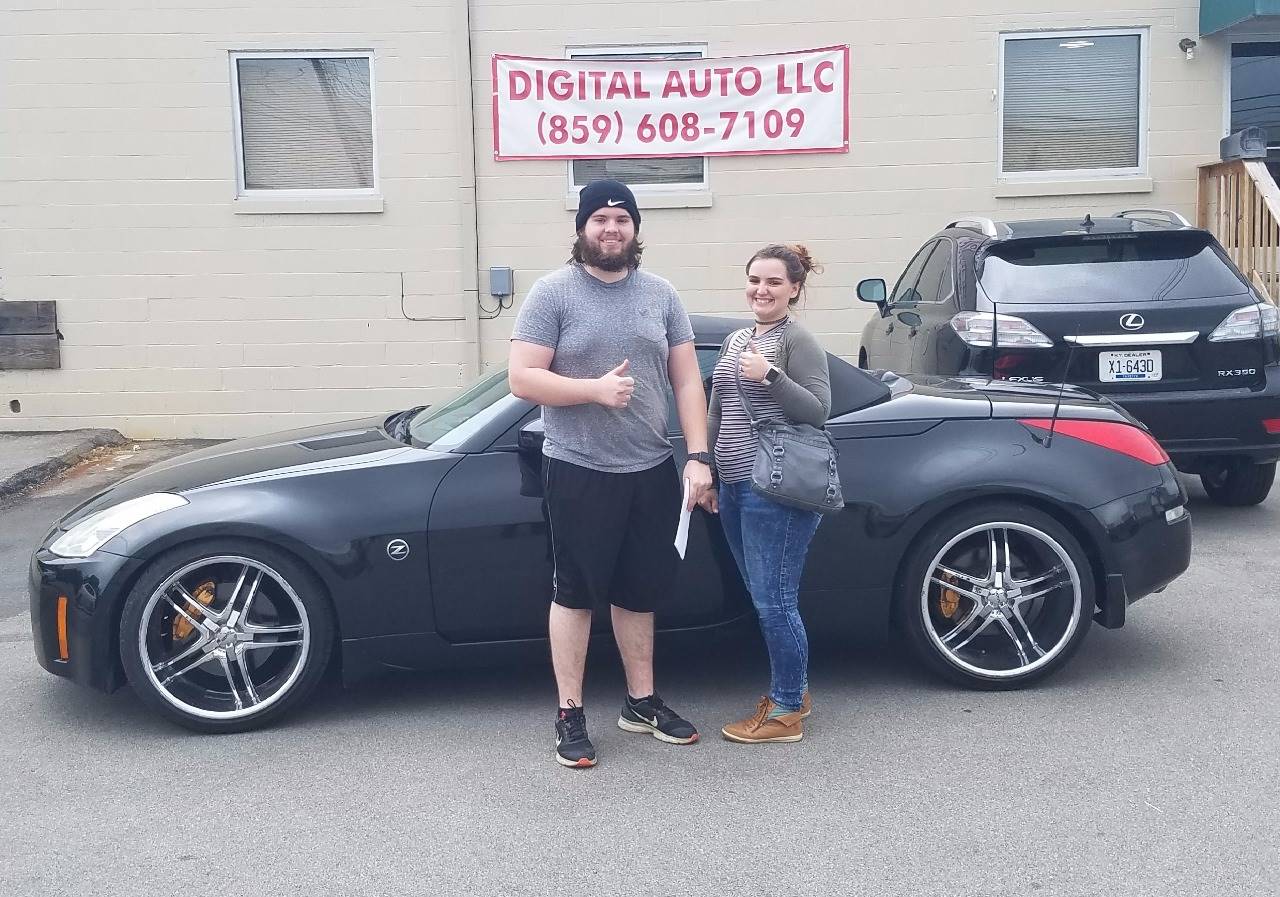 Evan D Webster . Aberdeen KY 5/24/2017
Made our first car buying experience quick and easy. Cars are all garage kept and in excellent condition. Very friendly service.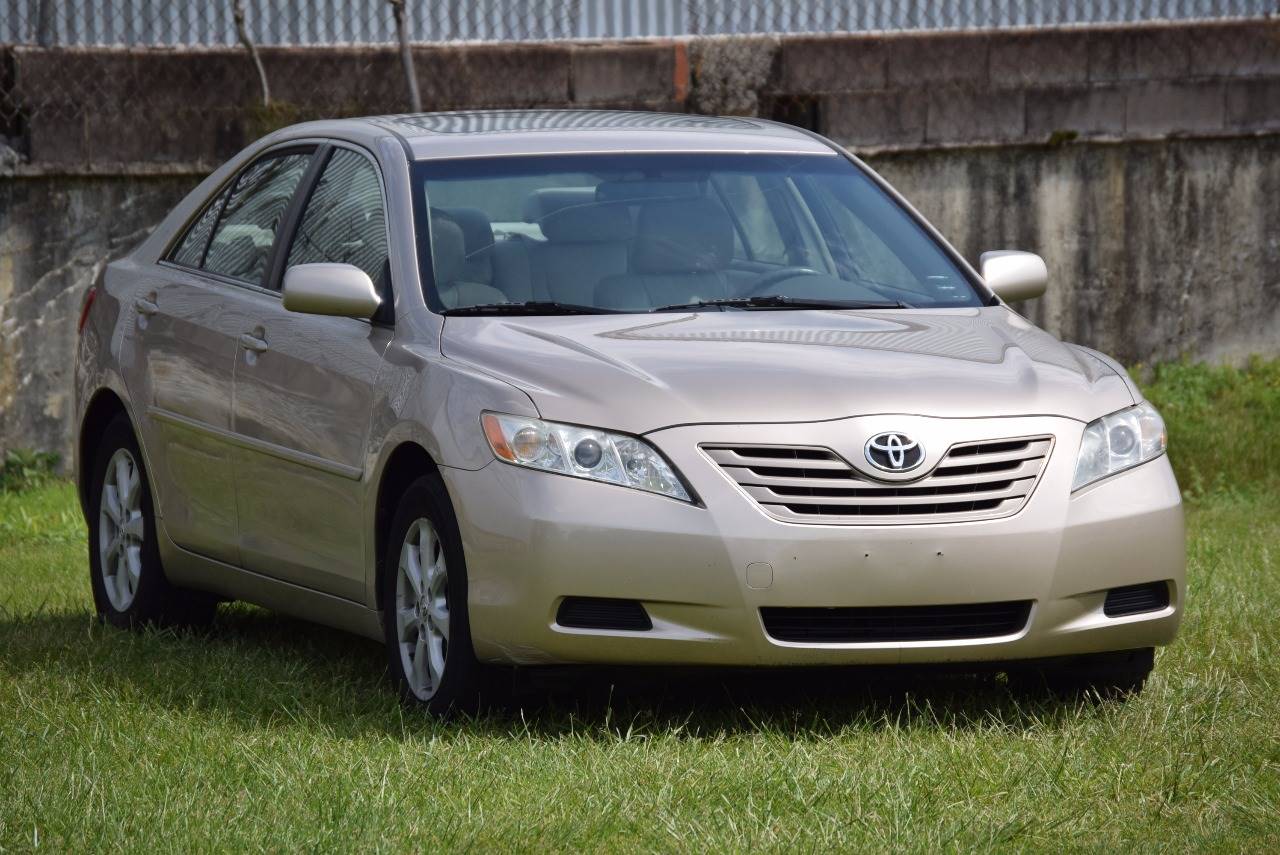 Michelle A Hurst , Lexington KY . 5/22/2017
Fairly priced vehicle, smooth negotiation and professional customer service. I would purchase from here again.
John 4/12/2017
Jimmie and company make buying a car about as fun as it can be.
D.A. 3/28/2017
I called about a vehicle they had in Stock. They did not harass me or push me to buy. They actually encouraged me.to take my time and have the car inspected. I've never met a guy like the young fellow working there. Very professional and very respectful of my needs and space. When I told him I appreciated that service he gave credit to his mentor who owns the business. That shows alot of modesty and.the world needs more of these kind of car guys. Thanks D.A.
Miguel 2/12/2017
They were awesome, I got a great deal on my A3. Car was solid and in great shape. Friendly people!