So what are similarities and differences between the Kia Soul and Jeep Renegade? The answer in this article....
When it comes to choosing a compact crossover SUV, two popular options that often make it to the shortlist are the Kia Soul and Jeep Renegade. These vehicles offer distinct personalities and cater to different sets of preferences and needs. In this comprehensive comparison, we'll explore the similarities and differences between the Kia Soul and Jeep Renegade to help you make an informed decision.
Exterior Design
Kia Soul
The Kia Soul has a unique and instantly recognizable boxy design. Its quirky appearance sets it apart from the crowd, making it a favorite among those who appreciate distinctive styling. The Soul's design features a wide, upright stance, bold front grille, and prominent vertical taillights. It's a compact SUV that stands out in urban environments.
Jeep Renegade
On the other hand, the Jeep Renegade embraces the rugged and adventurous ethos of the Jeep brand. It features a more traditional SUV design with round headlights, a seven-slot grille, and pronounced wheel arches. The Renegade's exterior is built to tackle off-road adventures and provides a sense of capability and durability.
Performance and Drivetrain
Kia Soul
The Kia Soul offers a range of engine options to suit different driving preferences. It comes with a standard 2.0-liter four-cylinder engine that delivers adequate power for daily commuting. For those seeking more spirited performance, the GT-Line trim offers a 1.6-liter turbocharged engine, providing a significant boost in power and acceleration.
Front-wheel drive is standard, but all-wheel drive is available for those who want enhanced traction and stability, particularly in inclement weather conditions. The Kia Soul is primarily designed for urban and suburban driving, but it can handle the occasional adventure.
Jeep Renegade
The Jeep Renegade, true to its Jeep heritage, offers more capable off-road performance. It comes with a standard 2.4-liter four-cylinder engine that provides good low-end torque for off-roading. For those who crave even more off-road capability, the Renegade Trailhawk trim offers a specialized four-wheel-drive system with low-range gearing, increased ground clearance, and skid plates.
While the Renegade excels in off-road settings, its on-road performance is not as refined as the Kia Soul's. The ride can be a bit rugged, and the steering isn't as precise for city driving.
Interior Comfort and Technology
Kia Soul
Inside the Kia Soul, you'll find a well-designed and user-friendly cabin. It offers comfortable seating for five passengers and ample cargo space for a vehicle in its class. The interior materials are of decent quality, and higher trims offer upgrades like leather upholstery and a premium audio system.
The Soul also excels in terms of technology. It comes with an intuitive infotainment system featuring a user-friendly touchscreen, smartphone integration (Apple CarPlay and Android Auto), and available features like navigation, a head-up display, and a premium sound system.
Jeep Renegade
The Jeep Renegade offers a more utilitarian and rugged interior design, which may appeal to those who prioritize durability and functionality. The seats are comfortable, and the rear seat can be adjusted for additional cargo space or passenger legroom. However, some may find the interior materials less refined compared to the Kia Soul.
In terms of technology, the Renegade provides modern features like an infotainment system with a touchscreen display, smartphone integration, and available upgrades such as navigation and a premium audio system. However, the infotainment system interface may not be as user-friendly as the Kia Soul's.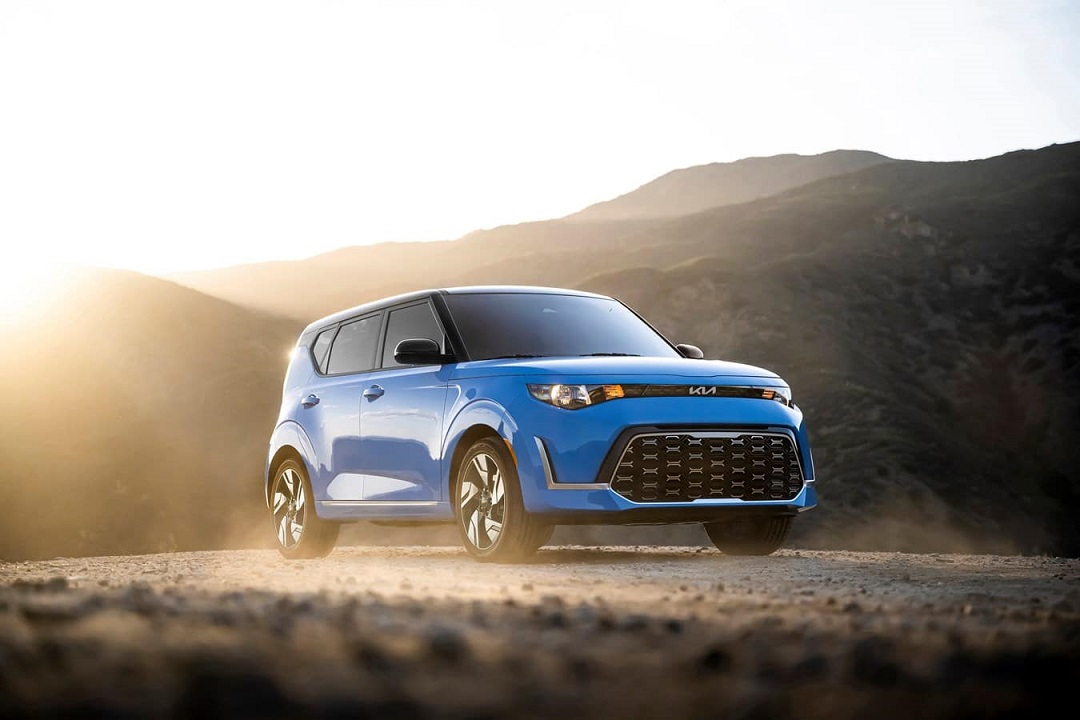 Safety Features
Kia Soul
The Kia Soul comes equipped with a robust set of safety features, including advanced driver-assistance systems. Standard features include forward collision warning, automatic emergency braking, lane departure warning, and lane-keeping assist. Higher trims offer additional features such as adaptive cruise control and blind-spot monitoring.
The Soul has performed well in safety tests conducted by organizations like the Insurance Institute for Highway Safety (IIHS) and the National Highway Traffic Safety Administration (NHTSA), earning high marks for crashworthiness.
Jeep Renegade
The Jeep Renegade also offers a respectable array of safety features, but some are available only on higher trims. Standard features include a rearview camera and lane departure warning. To access more advanced safety technology like adaptive cruise control, blind-spot monitoring, and forward collision warning, you'll likely need to opt for a higher trim or packages.
The Renegade has also performed well in safety tests, but it's essential to note that its off-road-focused design may lead to slightly different handling characteristics in certain situations.
Pricing and Value
One of the Kia Soul's significant advantages is its competitive pricing. It generally offers a more budget-friendly starting price compared to the Jeep Renegade. This makes it an attractive choice for budget-conscious buyers who want a well-rounded compact SUV without breaking the bank. Kia also provides a strong warranty package, which adds to the overall value proposition.
Jeep Renegade
The Jeep Renegade tends to be priced slightly higher than the Kia Soul, reflecting its off-road capabilities and Jeep brand cachet. While it may have a higher initial cost, it can be a worthwhile investment for those who plan to take advantage of its off-road capabilities. Jeep also offers a competitive warranty, adding to the overall value.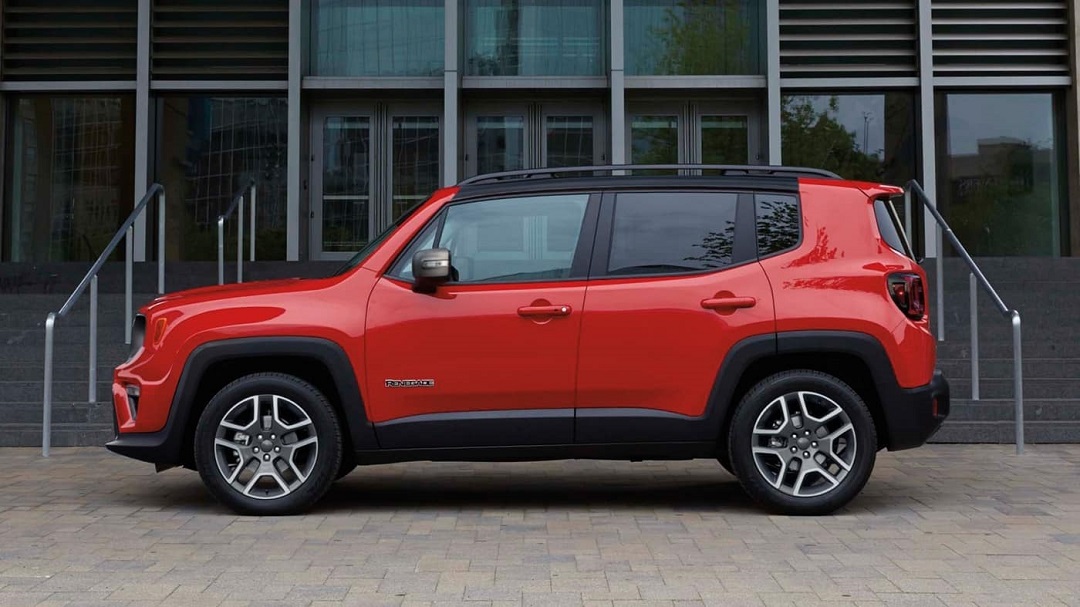 Fuel Efficiency
Kia Soul
The Kia Soul generally offers better fuel efficiency compared to the Jeep Renegade, particularly with its base engine and front-wheel drive configuration. This makes it a more economical choice for daily commuting and urban driving.
Jeep Renegade
The Jeep Renegade's fuel efficiency is somewhat lower due to its more robust engine options and four-wheel-drive capabilities. If fuel economy is a primary concern, the Kia Soul may be the better choice.
Conclusion
In summary, both the Kia Soul and Jeep Renegade are excellent compact crossover SUVs, but they cater to different preferences and needs. The Kia Soul stands out with its distinctive design, budget-friendly pricing, and superior fuel efficiency. It's an ideal choice for urban and suburban drivers who prioritize style, technology, and affordability.
On the other hand, the Jeep Renegade appeals to those with a taste for adventure and off-road capability. Its rugged design and capable four-wheel-drive system make it a go-to option for outdoor enthusiasts and those who regularly venture off the beaten path.
Ultimately, the choice between the Kia Soul and Jeep Renegade depends on your priorities. Consider your lifestyle, driving habits, and preferences when deciding which compact SUV best suits your needs. Whether you prioritize style and efficiency or capability and ruggedness, both of these vehicles offer compelling options in the compact crossover segment. So tell me what you think about the similarities and differences between the Kia Soul and Jeep Renegade.