2016 Toyota Camry XLE Vs. 2016 Toyota Camry XLE Hybrid
Posted Monday, Oct 17, 2022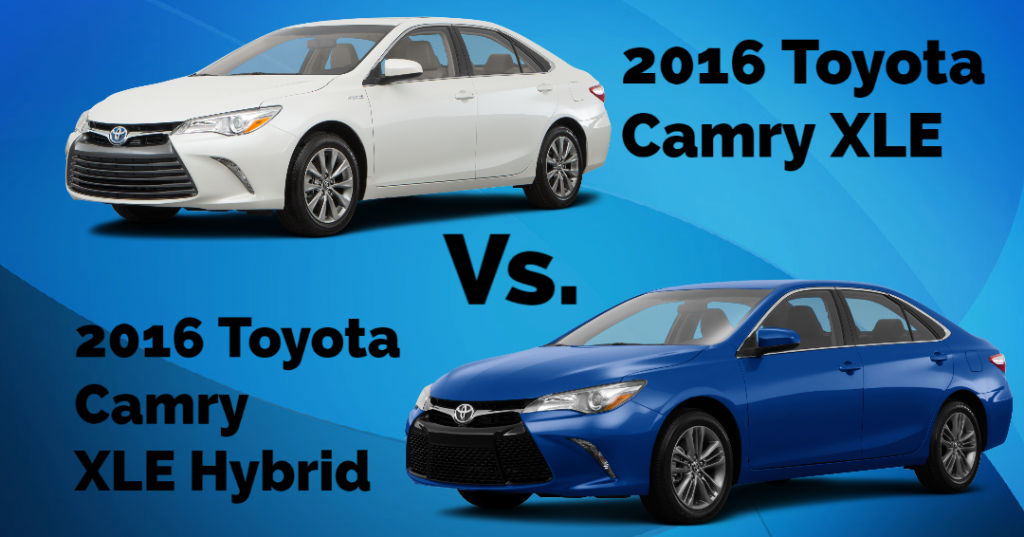 With this in depth comparison of between the 2016 Toyota Camry XLE vs. 2016 Toyota Camry XLE Hybrid we dive into what works best for what you are looking for.
Thinking about buying a car but cannot really make up your mind? Both Toyota Camry XLE and Hybrid are excellent models with their unique functions and features. However, there are a few things that you should keep in mind before you make the final decision. Here is a comprehensive measure-up of the two car models that will help you decide which one is the right fit for you. Keep on reading to find out more about Toyota Camry XLE vs Toyota Camry XLE Hybrid
You don't buy a brand-new luxury car every single day; this is the reason why it is vital to make your decision smartly and only after evaluating all the ups and downs. If you are also thinking about buying a high-end functional car but can't decide which one is the better model out of the 2016 Toyota Camry XLE and 2016 Toyota Camry XLE Hybrid; then we are here to help you out.
This is a question that may have occurred to a lot of people besides you and it is important to address the similarities and differences between the two models to understand how they function and perform separately. This way, you will be able to make a final decision more efficiently without making any last-minute calls that you might regret letter.
Here is a comprehensive breakdown of all the features between the Toyota Camry XLE and Toyota Camry XLE Hybrid:
We understand why choosing between Toyota Camry XLE and Toyota Camry XLE Hybrid is such a cumbersome situation for most buyers. Since both of the cars fit into the category of excellent and reliable vehicles, it can be a little difficult to put a finger down on either of them. The two models are phenomenal and would have been almost identical if it wasn't for the difference between their powertrain.
Therefore, despite Camry and Hybrid being near identical twins, there are some key features that set them apart which should be addressed so that you can make the right decision.
Price Difference between Toyota Camry XLE and Toyota Camry XLE Hybrid
Among some minor and key differences between evaluations of the two cars, the price tag is the first and the most apparent one that buyers often notice. It is not a very big surprise or a revelation to the buyers that Toyota Hybrid will obviously always cost more than the Toyota Camry XLE. The 2016's Hybrid model has a starting MSRP price tag of approximately $26,790** to $30,140**. This price range is given depending upon the trim level of the Toyota models.
The Camry, in comparison to the Hybrid almost, cost a little less. Unlike Hybrid, its starting MSRP range starts somewhere from $23,070**. The standard Camry's price tag begins at $23,070** and the top non-hybrid trim starts at about $25,310**.
However, there is something that you should know before making up your bases on affordability. While Toyota Camry Hybrid initially costs more than the standard Camry, you may become eligible for a tax credit of some sort. In addition to this, you will also save money on gas.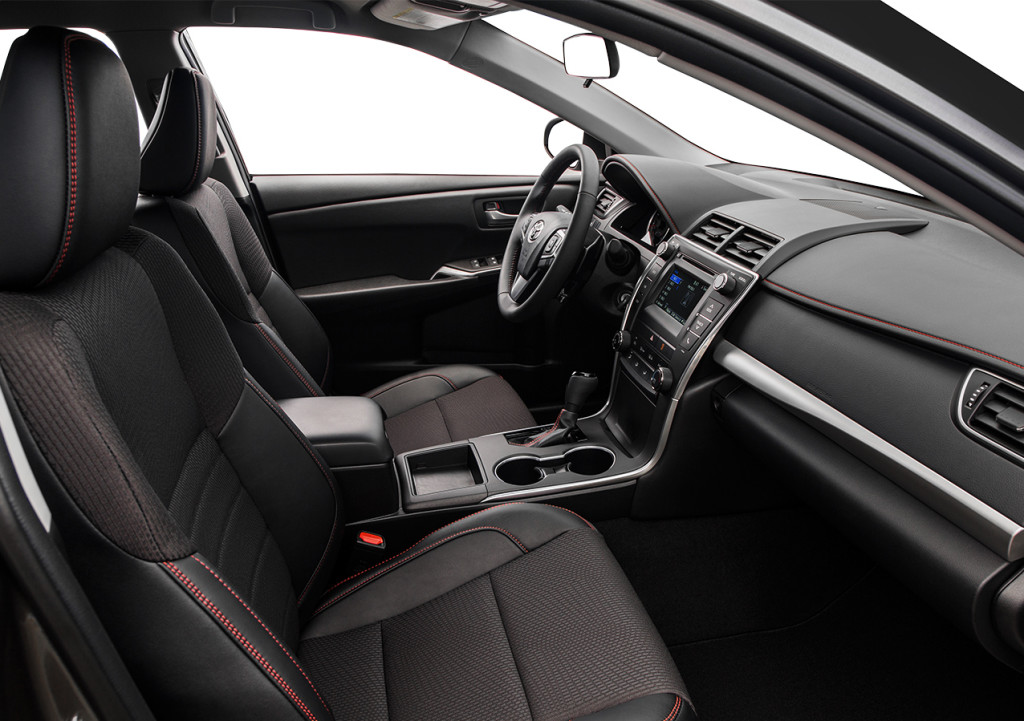 Efficiency and Powertrain Differences
The powertrains of the two cars are the major and the most noticeable differences between the two Camrys that can heavily impact their performance and efficiency. The non Hybrid Camry has a choice of two engines. On the other hand, the Toyota Camry Hybrid runs on an efficient 2.5-liter four-cylinder engine. In addition to this, the hybrid model also offers an electric motor with 200 horsepower. Unlike the non-hybrid model, the Camry Hybrid always has a front-wheel drive with a CVT.
If we go further into the details, then the hybrid model evidently has some perks in terms of powertrain, mileage, and efficiency. The Hybrid model gets up to 42 mpg* in the city; 38 on the highway and 40 combined; you can even optimize the engine efficiency by utilizing the Eco Mode. On the other hand, the regular Camry features a standard and sufficient 178 horsepower engine with a 2.5 liter four cylinder.
Not only this, but the regular Camry also offers an available 168 horsepower 3.5-liter V6 engine. The first of these engines gets 25 mpg* in the city, 35 on the highway, and 28 mpg combined while the other gets 21 in the city, 30 on the highway, and 24 combined.
It is evident from the above analysis that the Camry Hybrid is the ideal choice for drivers who wish to improve their fuel efficiency while Camry can be the perfect fit for you if you want more power. Either way, it depends upon your needs and preferences.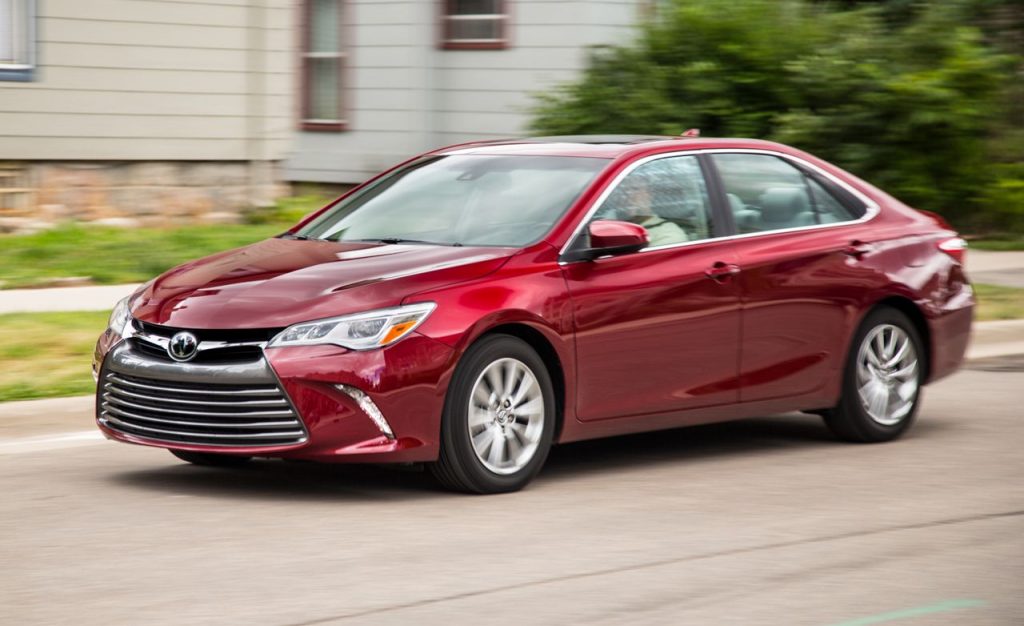 Non-Hybrid and Hybrid Trims
When you are choosing between the two models, it is very important to consider the trim levels of the models since it can highly impact their performances. When compared to the hybrid, the Camry offers more trim. With that being said and on the flip side of the coin, the Camry Hybrid still offers three trims that are LE, SE, and XLE.
However, the regular Camry adds an XSE trim right below the XLE increasing the chances that you will find a trim that will meet and fulfill your exact needs and demands. Despite this, most of the buyers and drivers will be more able to configure the Camry hybrid however they want.
These are some major differences between the 2016 Toyota Camry XLE vs the 2016 Toyota Camry XLE Hybrid.
We hope that some of these differences and measure-ups were useful to you in deciding which one might be a better pick for you. However, if you are still unsure, you can contact Digital auto LLC to make the best decision for yourself. Digital Auto and ZadCarZ are affiliated Car dealership in Kentucky offering quality used vehicles at wholsales prices.
Their dedicated sales team will give you a tour of their pre-owned car inventory where you will be able to find exactly what you have been looking for. We hope this in depth comparison of the 2016 Toyota Camry XLE Vs. 2016 Toyota Camry XLE Hybrid is what you needed.